A security man who was caught defiling an 8year old girl at delta asaba ibusa. The man yet unidentified by anyone but works at a security guard somewhere. He was caught by residents. The incident happened on Saturday and it has taken a troll on the internet. 
The unidentified girl is a daughter to a couple who are pastors. This put people in shock and suprise. The victim parents have concluded to what should be done to the man after been mobbed and caught right there at the uncompleted Construction building, where he took the girl there and tried defiling her. Eye witnesses called it rape and said is a very wicked act to do so.
The couple yet unidentified, did not drag the case further. The victim's parents, who are pastors, are allegedly not going to press charges due to stigmatization and what the world will say. This took people by surprise and the internet is bringing their opinions on this. This is a horrible act and the man needs to be punished severely.
The man was however tied up and handed over to the police for further investigation. But we pray judgement comes fairly. This act can't go unpunished. One of the reason we think, the parents do not want to press charges is because they are pastors and so they believe God will judge the man but still that act can't go unpunished even in the sight of God and man.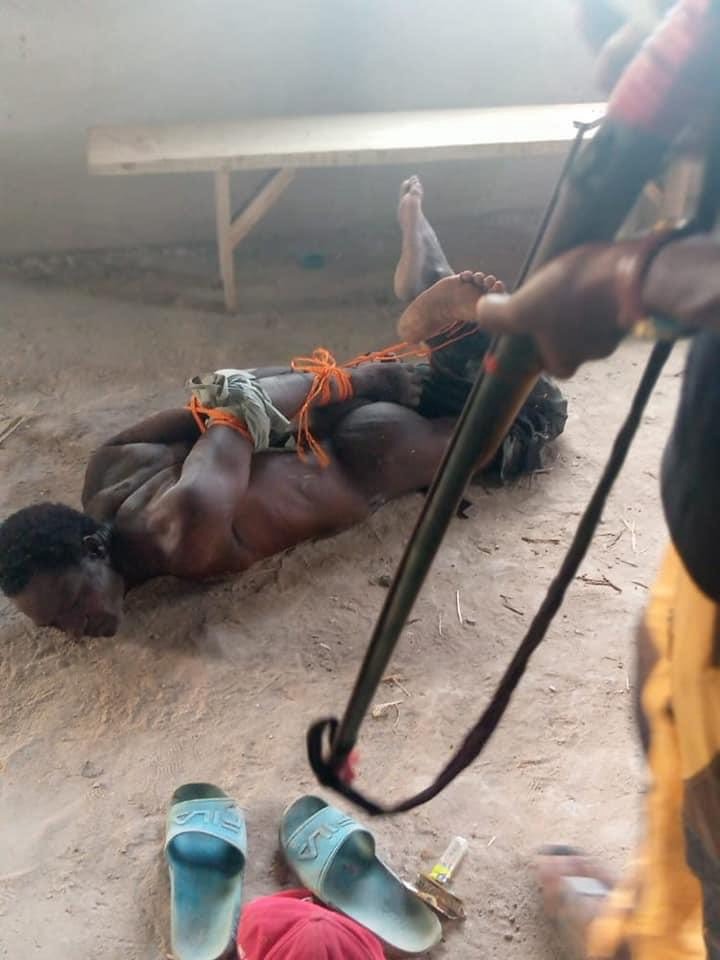 Share your thoughts below
This is a pressing issue!!!
Content created and supplied by: Iamchurchill (via Opera News )