"Gambling does not worth it" .
A young man who is identified by the name Joe Onuzulike took to Twitter handle to solicit for financial assistance from internet users after he lost the money which was set aside for his school fees to gambling.
According to Joe, he expected to win big, but his expectation was cut short when one of the teams he placed a bet on was defeated and the odds were staked against him. He acknowledged that he was foolish to think that the game would favour him.
He went further to say that he is contemplating on committing suicide.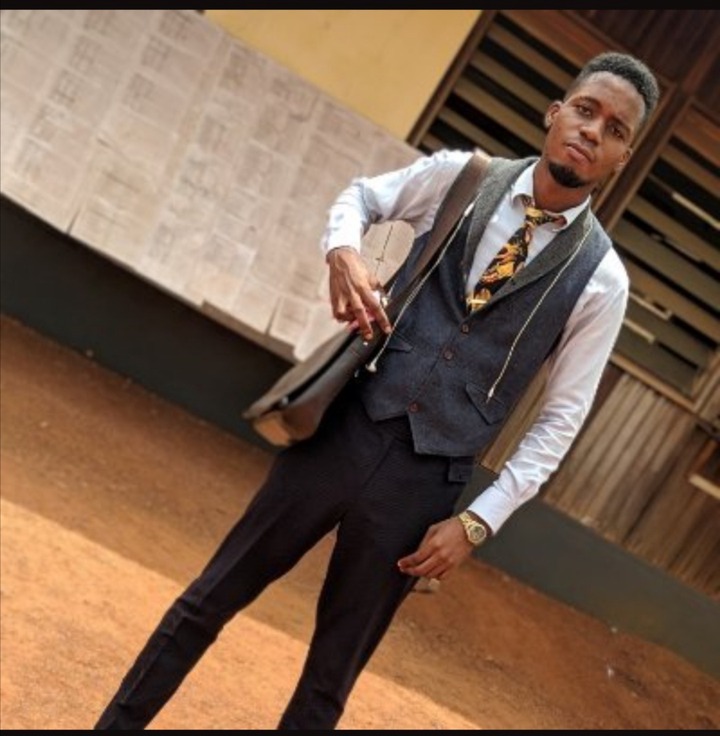 See tweets below 👇
I used my school fees to play bet, but a team has just broken my heart by cutting the game this Evening 💔💔...I don't know if anybody can be of help to me. I was so foolish thinking the game will enter
I'm contemplating suicide but I hope I am strong enough to withstand such🙏🏿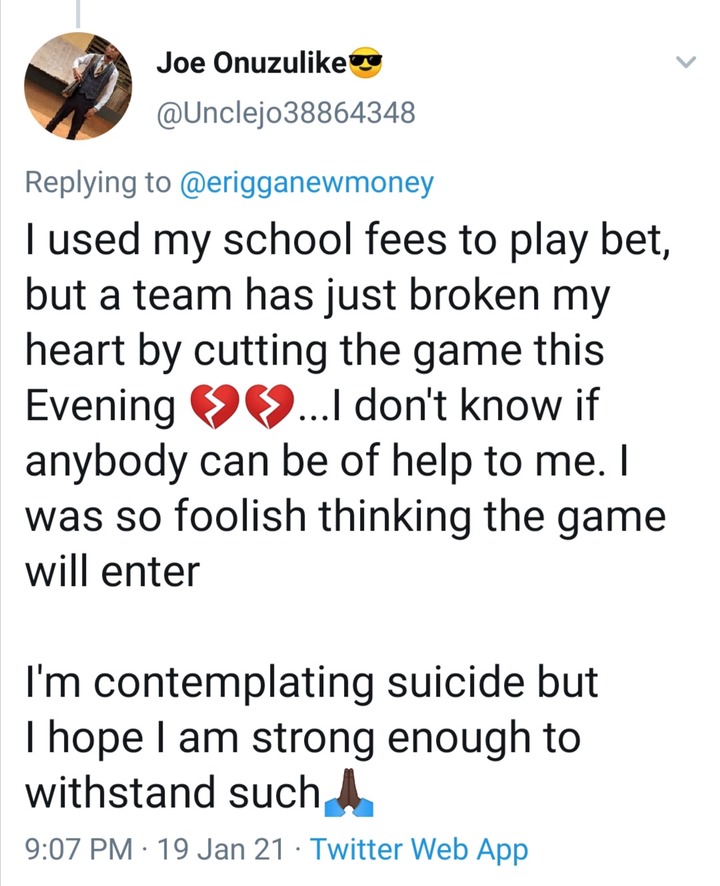 Gone are those days where people feel empathetic for the likes of Joe Onuzulike on social media platforms because they see it as a sheer act of stupidity.
See how they reacted: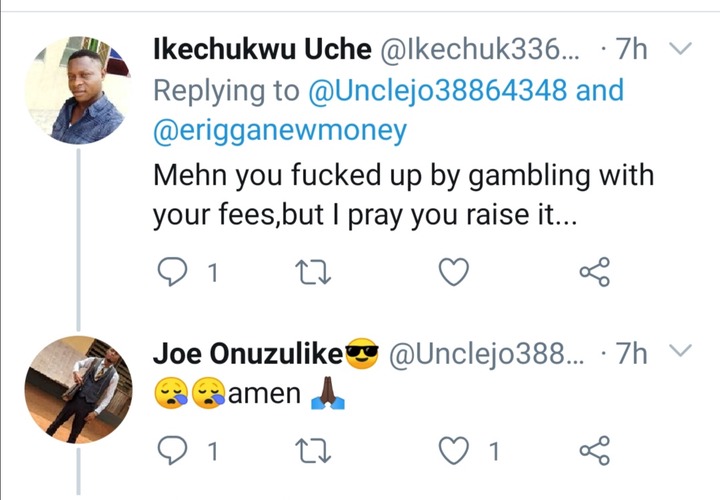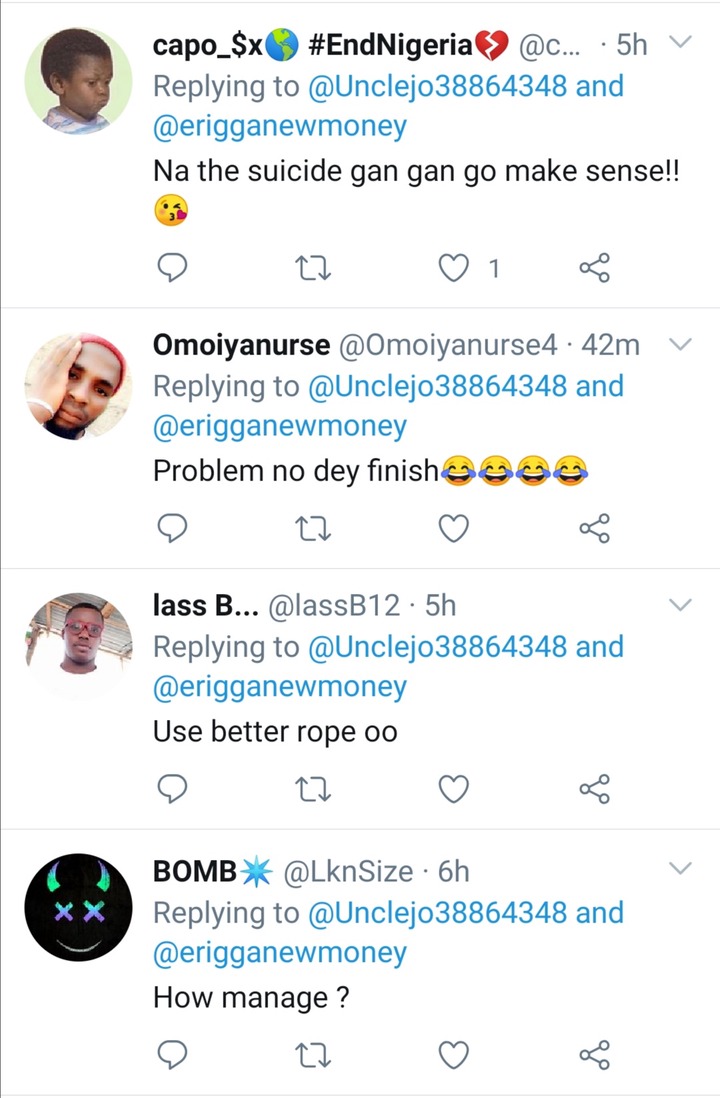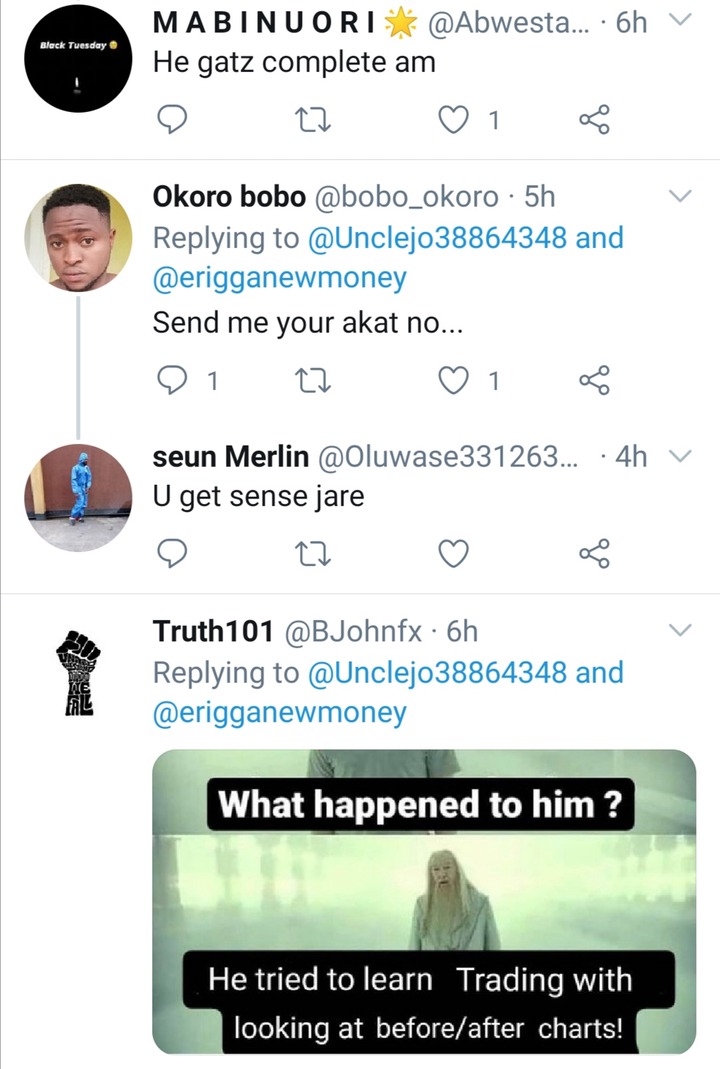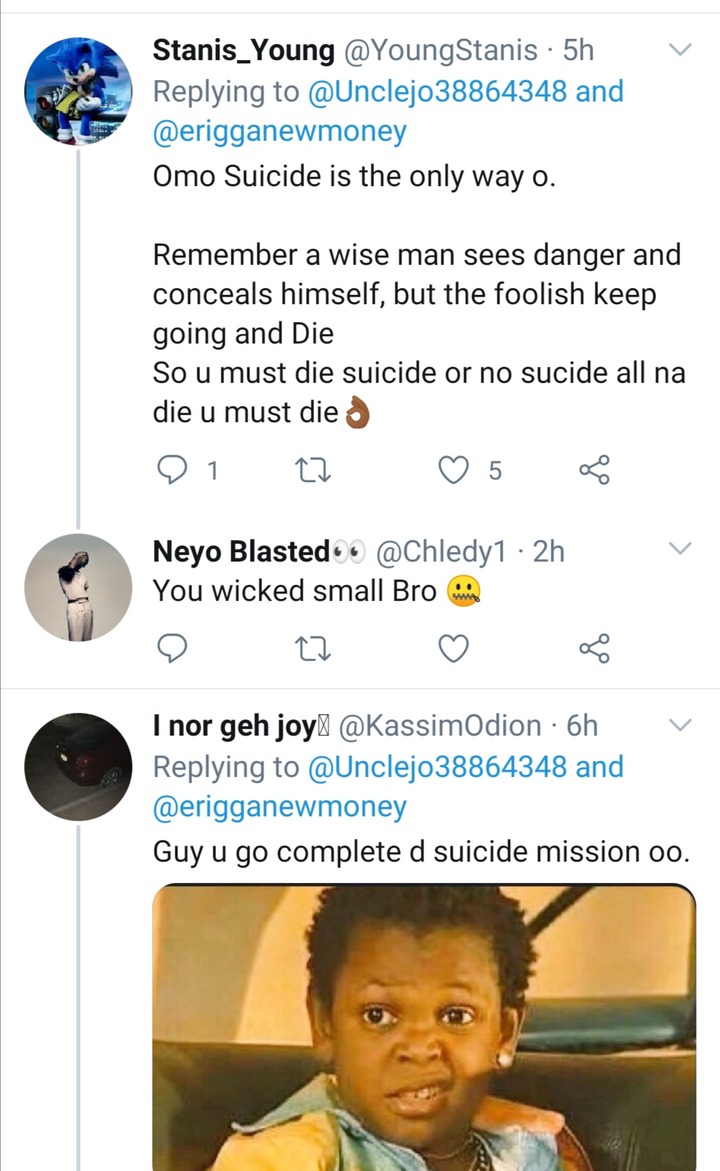 As a student, gambling is the worst thing you'll ever do in your life, as there is no worse feeling after losing your school fees to a bet which gave you adrenaline rush for few seconds, you will never feel great.
Often, gambling provides intermittent rewards, which keeps the gambling going and can result in people falsely believing they can beat the system. Terrible things happens at the end of the day, such as loss of house, family, job, participation in illegal behavior, mental health problems, self destruction, and in most cases it leads to loss of lives
Of course gambling isn't reasonable! Your odds of losing money always exceeds that of gaining money.it's far too unpredictable to serve as a source of income.
We prioritize the rush of gambling over feeding the poor, doing special things for friends or family or ourselves. So if you take a very puritanical approach then we should not gamble.
You're better off putting your money to a better use. Pay off bills, put it into savings, mutual funds, whatever will help you save so you have a cushion in case you need that money in the future.
I think the world would be a better place if there was no such thing as gambling.
I know some people sees it as a form of entertainment and will doubtless argue with me that gambling is a fortune rather good idea to make a living.
Drop your opinion at the comment section let's know if it really worth gambling.
Thanks for reading.
Content created and supplied by: Eagle2020 (via Opera News )