Kidnapping is the act of taking a person or group of person into captivity in order to achieve a defined aim. The increasing growth of kidnapping in Nigeria has become a strong threat to national peace and security. It has affected the national image of the state and has eaten deep into every region and segment of the nation. It was the Niger Delta militants who traditionally used the method of kidnapping to agitate for the economic and environmental rights of the Niger Delta people. Today, kidnapping has grown from the Niger Delta region to the other parts of the country and has become the most powerful criminal industry in the country. No region is free from the menace of kidnapping as everybody is directly or indirectly affected by the wave of the crime.
Some days ago, there was jubilation at Uholo community in Iyekogba, Benin City, as the Edo State Vigilante Community in Synergy with the Nigerian Police Force apprehended 3 suspected kidnappers.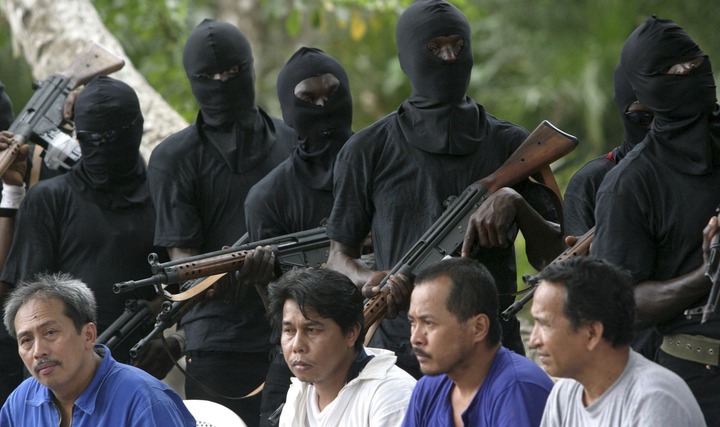 Picture for illustration
According to the footage posted by sam agape a Facebook user, the Kidnappers were apprehended and taken to the palace of the Enogie ( Traditional and Community Chief) of Uholo community before there were released to the police.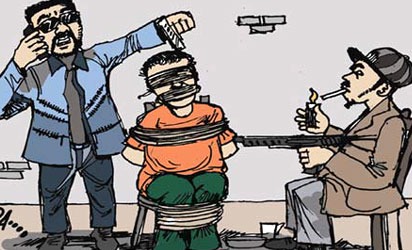 Picture for illustration
According to the content creator, the kidnappers who drove an ash coloured Toyota yaris were given a hot chase by the Hausas living in the community before the security operatives swooped in and intercepted them. It took the intervention of the police and other persons to stop the people from lynching the suspects.
Kidnapping has become a lucrative business for some criminals. Rumours also has it that most of these Kidnappers are sponsored by some top men in the society. Only time will tell how true these rumours are.
Watch the video here: https://m.facebook.com/story.php?story_fbid=4010687172332075&id=100001724950572
Content created and supplied by: Minsresources (via Opera News )