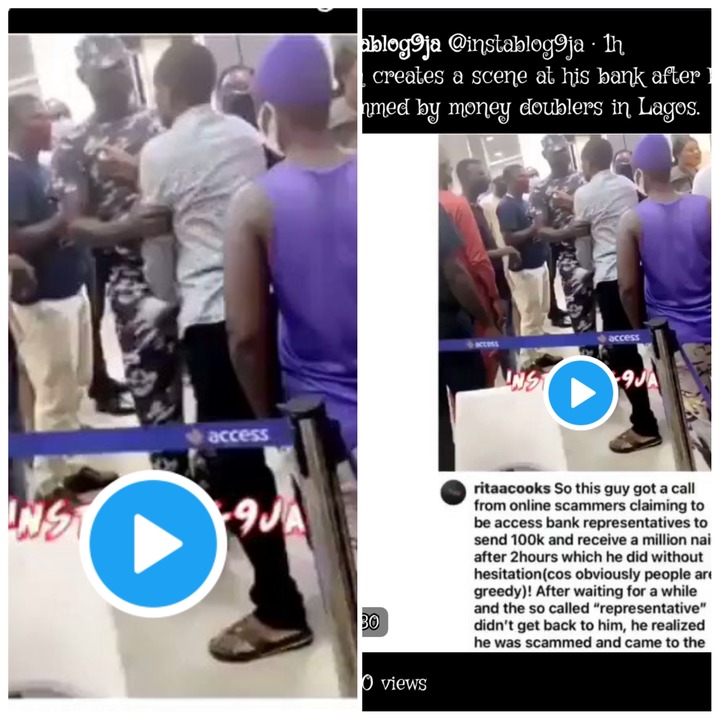 Internet Fraudster do not work alone or use one single method to scam people. They usually operate as a group or a large network of like-minded people with different roles in their scamming business. They use different ways or formats in scamming their victims. Most of their victims have lost millions, while others have become psychologically affected.
Well, have you ever come across a mischievous internet Fraudster before? Here is a practical example below.
Watch the VIDEO: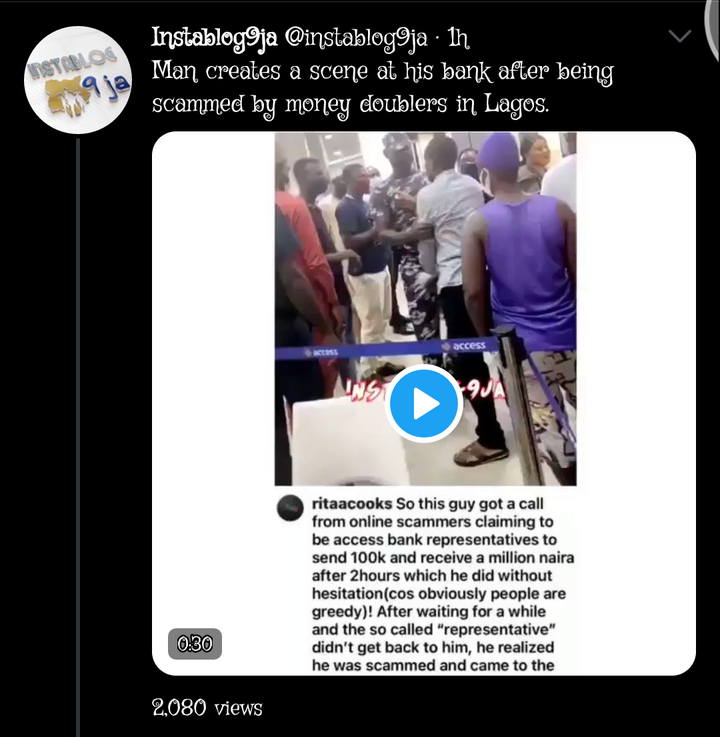 See link to watch Video:
https://twitter.com/instablog9ja/status/1378360457594089476?s=19
Just of recent, A video posted by (Instablog9ja) on Twitter is making waves online. This video shows a particular young man screening at the bank.
According to the video, the Young Man got a call from an online scammer claiming to be an Access Bank representative. He asked the guy to send the sum of 100k to receive a million naira after 2 hours which he did without hesitation. After waiting for a while the so called "reprentative" did not get back to him. That is when he realized he has been scammed. 
See Reactions online: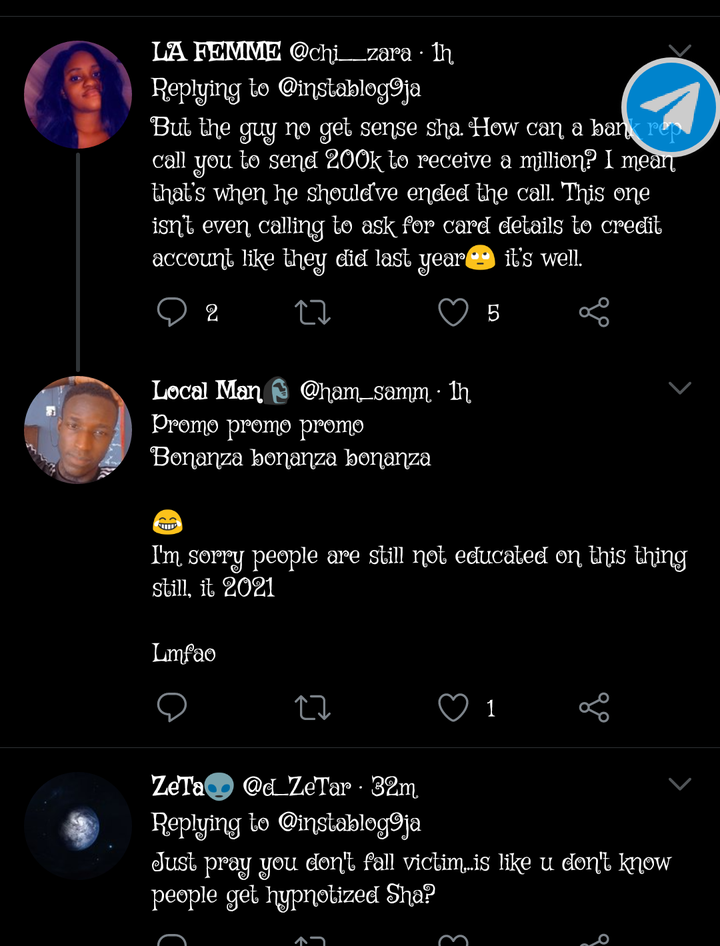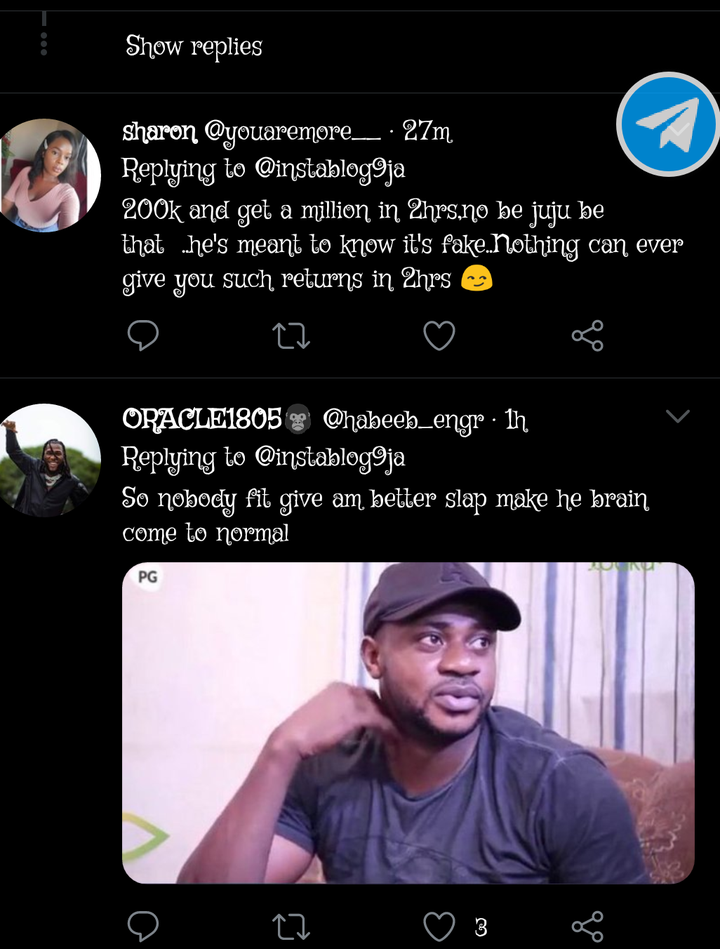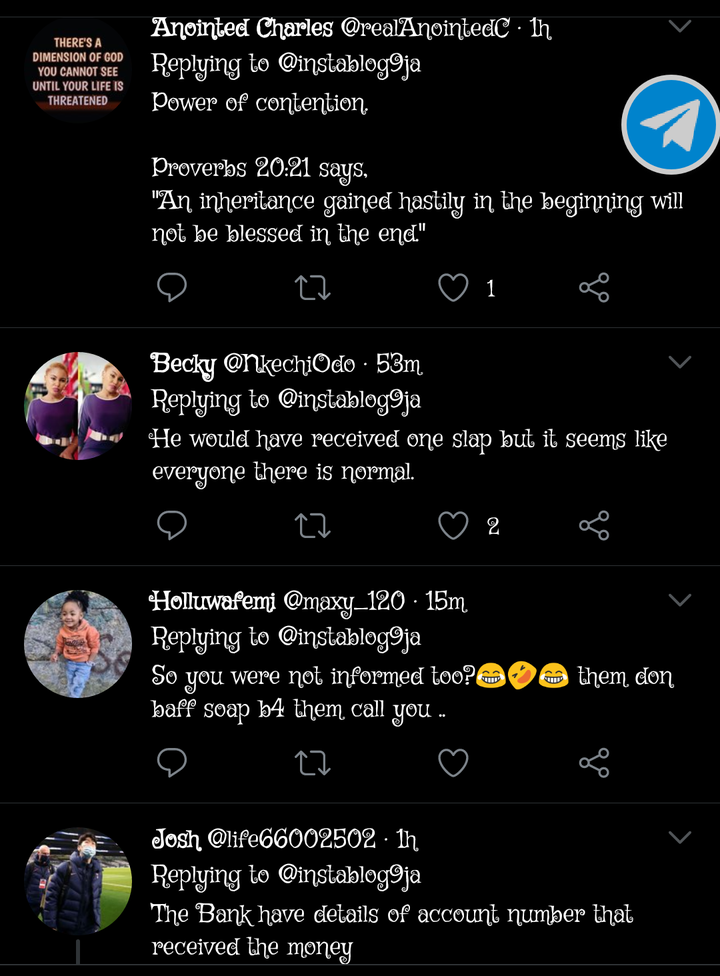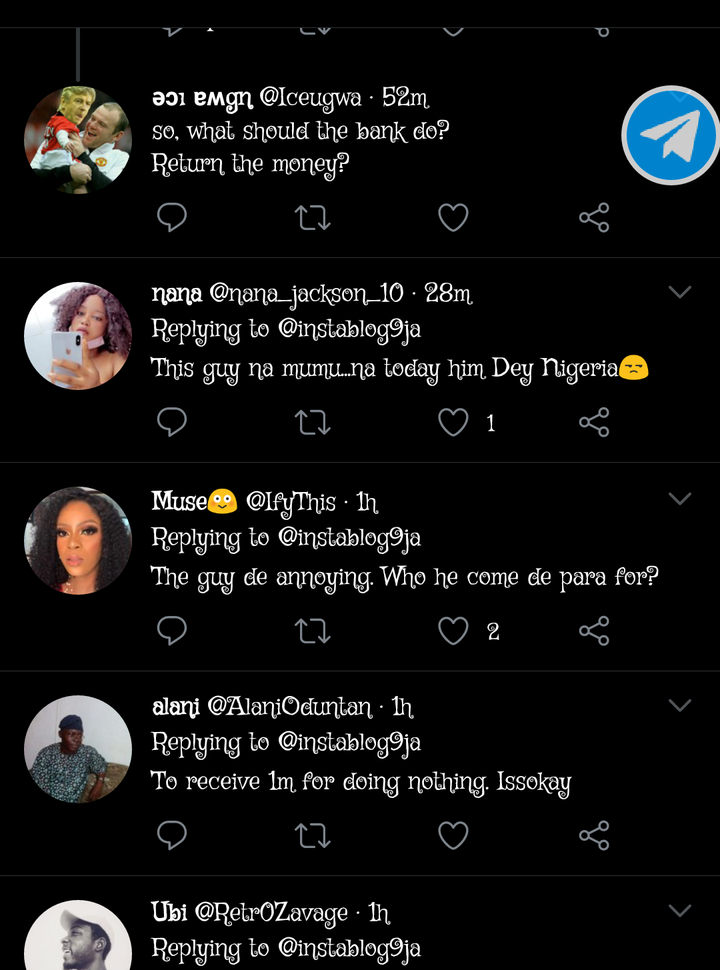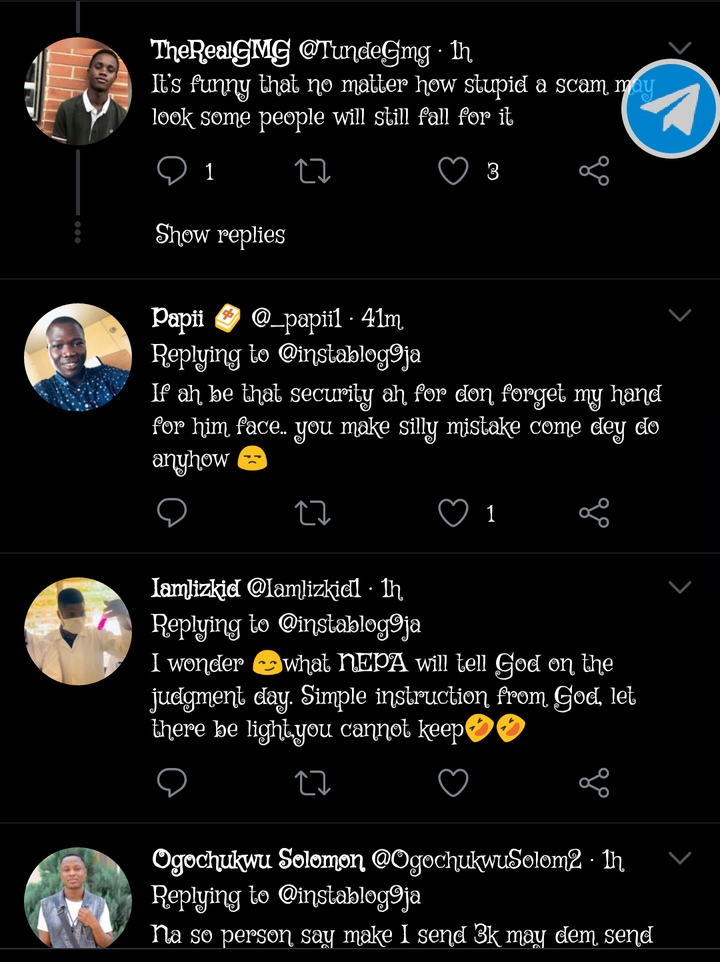 Content created and supplied by: Jacin.RiRi (via Opera News )