Lagos State Most Beautiful Girl Involved In A Ghastly Motor Accident [Photos].
Actually, Lagos State is a state located in southwestern geopolitical zone of Nigeria. The smallest in area of Nigeria's 36 states, with over 15 million population, Lagos State is arguably the most economically important state of the country, containing Lagos, the nation's largest urban area.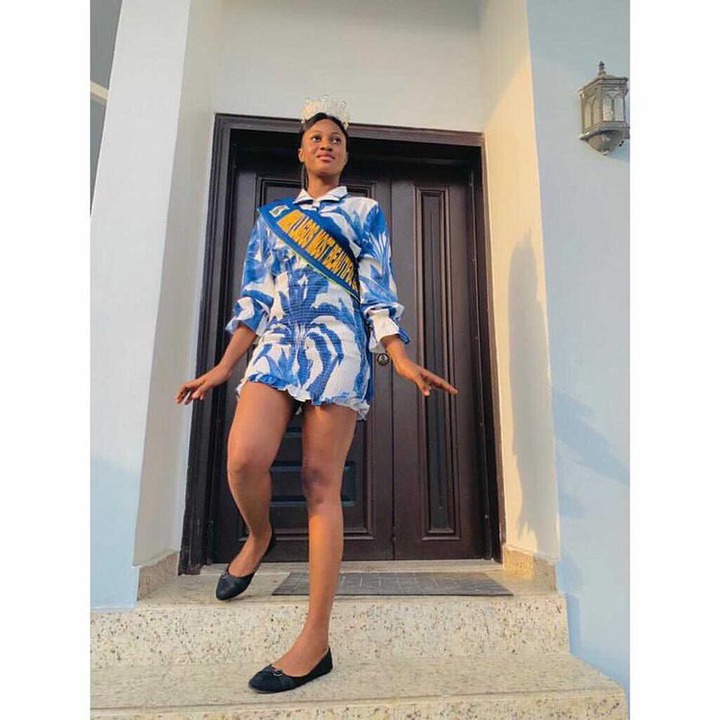 Just Recently, An Instagram user Who was identified by his Username on Instagram as (Gossipmillnaija), Posted Some Pictures and A video of the most beautiful girl in Lagos State that got People Talking.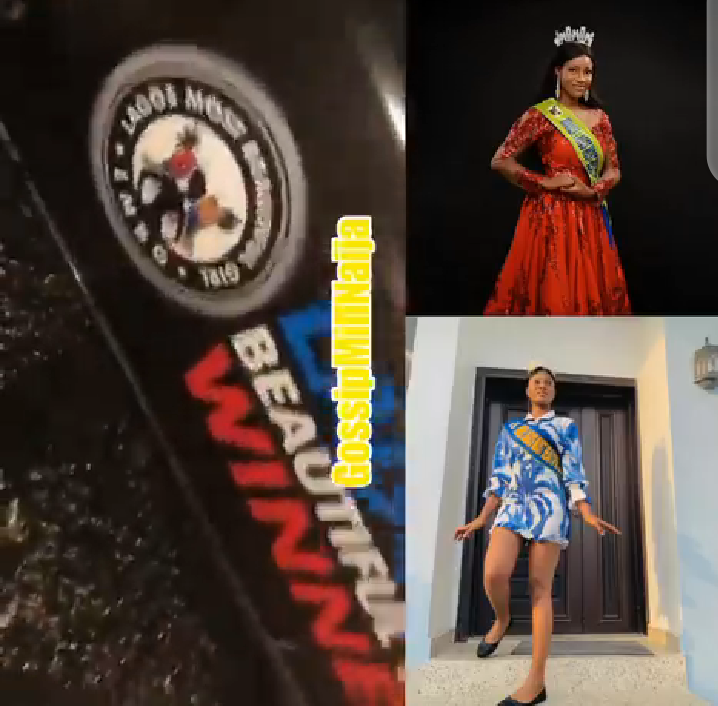 He Posted the Pictures with a Caption that Caught People's Attention, The Caption Says: "Lagos most beautiful girl Queen Sera involved in Ghastly Car Crash, she luckily Escaped with her life, as her car got engulfed in flames. So sorry for your loss our Miss Lagos."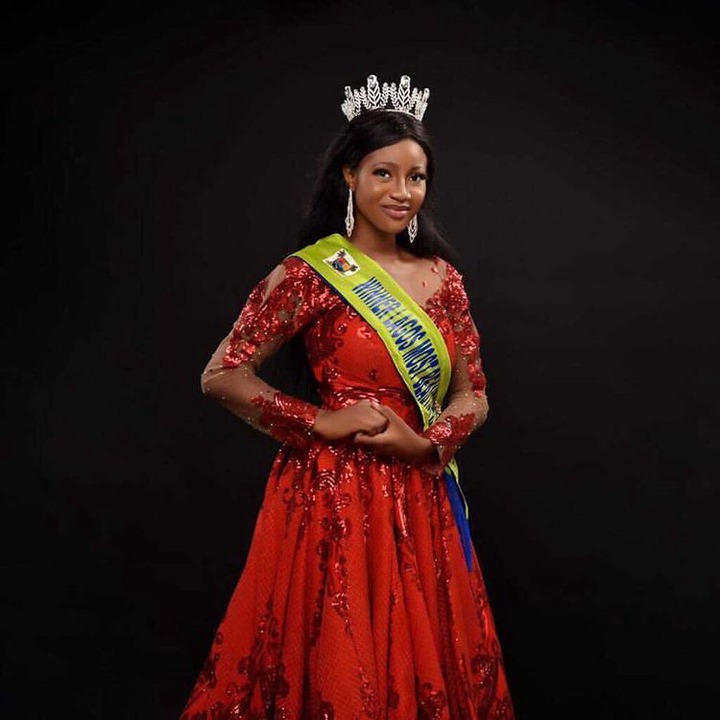 Many People were Sympathizing with her on Social Media, Checkout how some people Reacted Below.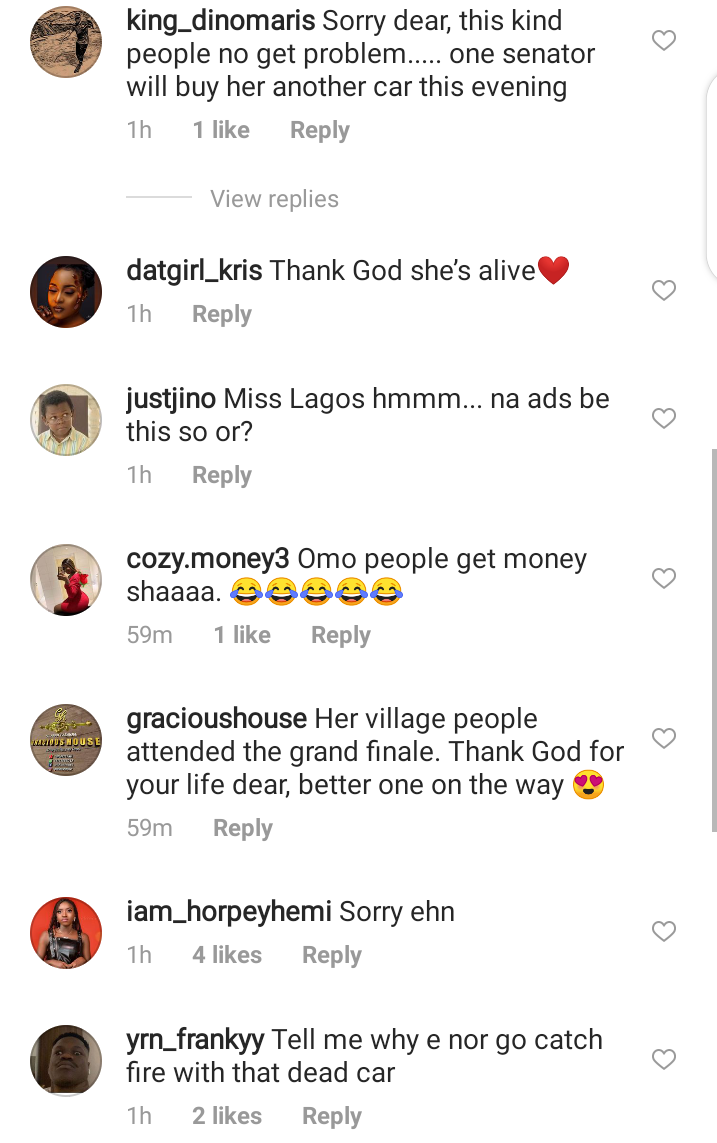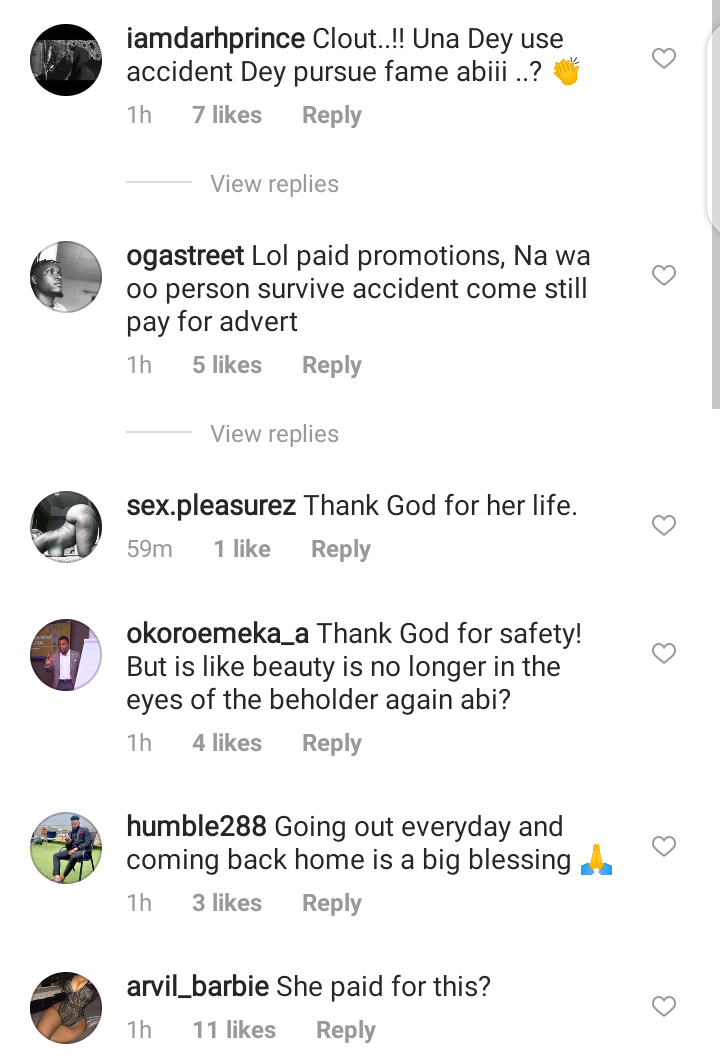 To watch the Complete Video on Instagram, Please Follow the link below.
https://www.instagram.com/p/CLe0nZbM5mS/?igshid=kr7laqyelguy
Thank you very much, May the Almighty God Bless You All. Ameen.
Please Stay tuned for more Updates on Nigerian News.
Content created and supplied by: YamanNews (via Opera News )