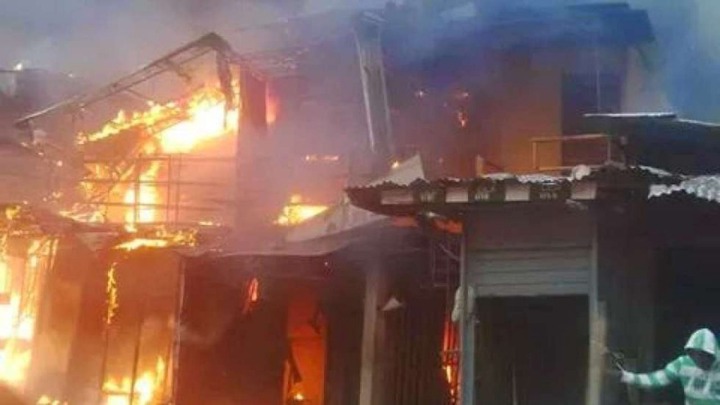 Food items including wines and property were burnt in illorin in the early hours of Thursday when some containers where cut on fire.
The fire occurred at Ebun-Oluwa shopping mall, along tankers pipeline in the illorin south local government area of kwara state.
The news agency of Nigeria (NAN), noted that the fire was fire was noticed from one of the containers as a result of suspected electric spark.
The suspected containers were one restaurant, one for selling food items and the third is for selling all sorts of wines.
It took the fire service closed to an hour to put out the fire.
None of the owner of the four containers were able to save any belongings.
Mr. John olumuyiwa, the state director of fire service confirm the situation to (NAN) describing it is unfortunate.
He advised them to turn all their switches of when going home to avoid another fire out break.
Content created and supplied by: Ericthewriter (via Opera News )