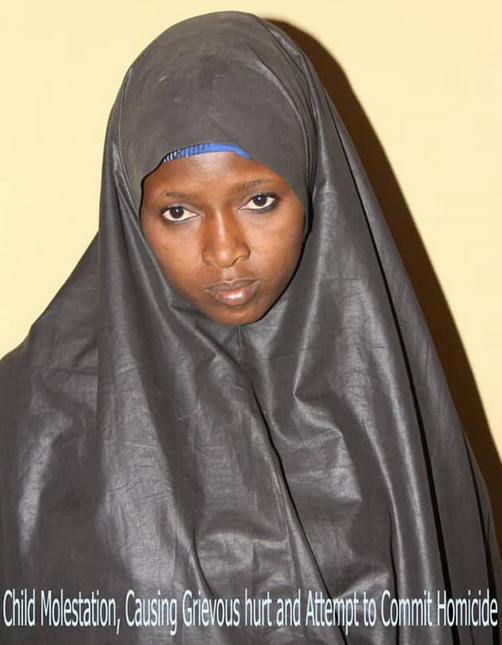 According to a news that was posted by Punch Newspaper Online early this morning, it has been alleged that the men of Bauchi State Police Command have successfully arrested a housewife whose name was given as Aisha Gaide, after she beat her stepdaughter with an electric wire severely and also used matches to burn her lower part.
It was made known that the housewife and the 8-year-old victim reside in the same house, as the mother of the victim doesn't stay with her dad anymore.
However on that fateful day, the victim was sleeping around 1pm in the afternoon, as she defecated on her body in the process, and when the suspect saw this, she became extremely angry, as she brought out an electric wire to beat the girl severally with it and due to the fact that she was not satisfied with the beating, she started using matches to burn her in her lower part, and put the victim in severe pain and agony.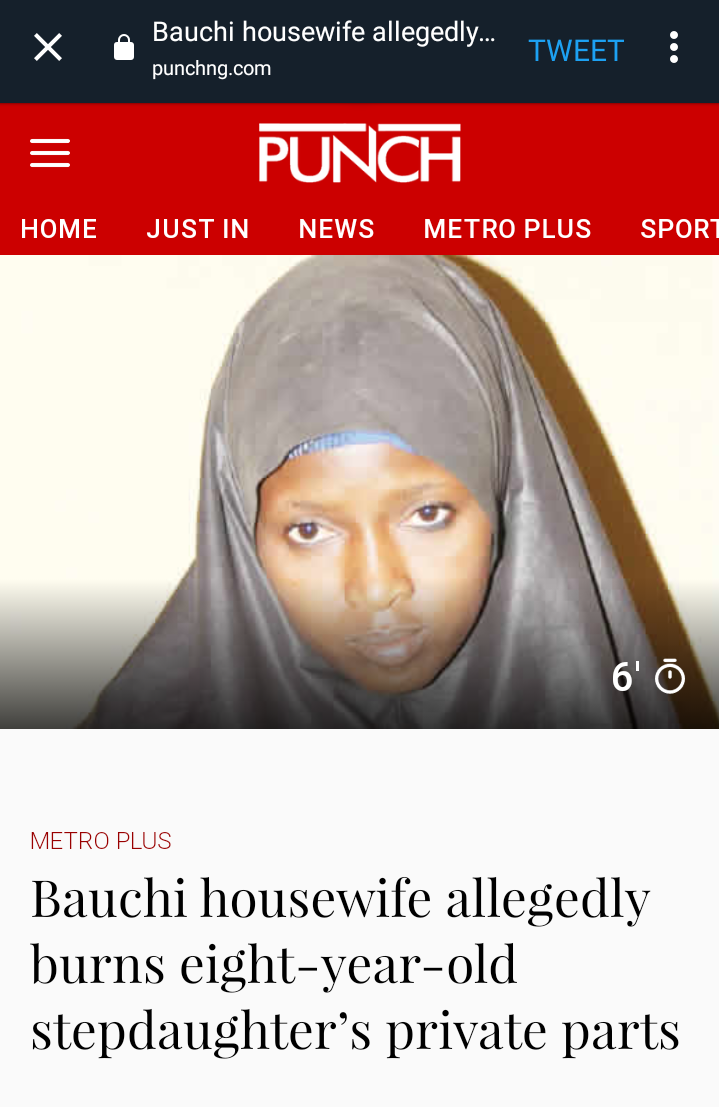 Content created and supplied by: Mediateehem (via Opera News )