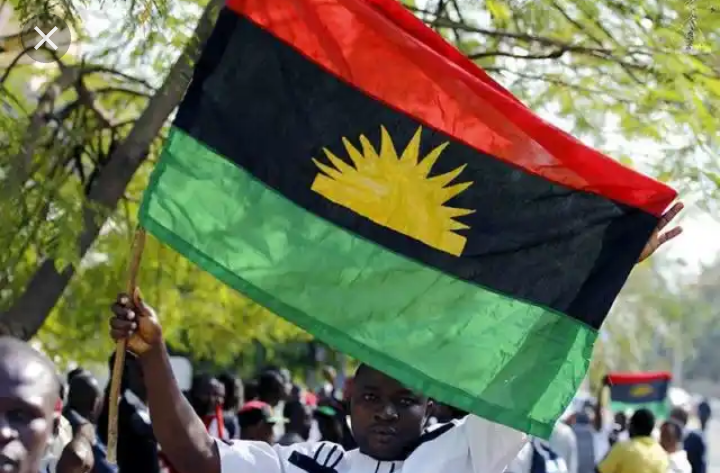 Recently, the IPOB claimed that its Eastern Security Network was receiving funds from over 120 countries. The funds as we have come to know were being donated by members of the IPOB and other people who support the interest of the Eastern Security Network in protecting citizens in the south west.
Meanwhile, an Igbo woman woman by name, Lauretta Onochie, who is the current aide to President Buhari on Social media has reacted to IPOB's acclaimed funds. In response to this claim and on a post on her Twitter handle, Onochie called the donors of the funds, mugus.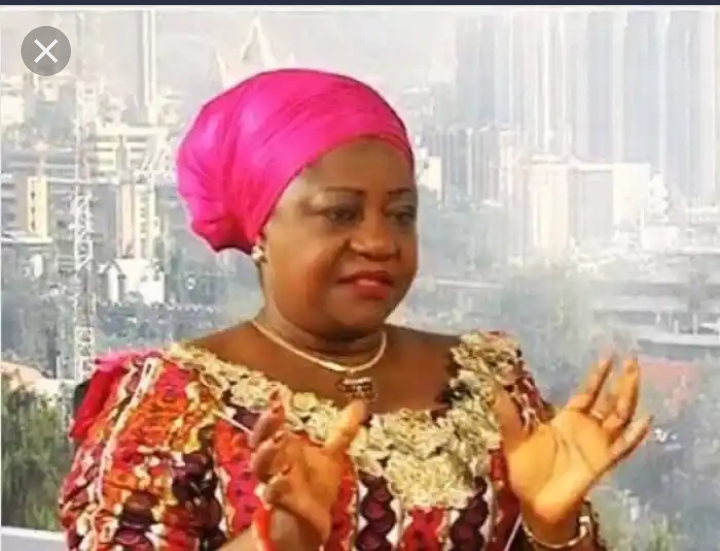 In other words, Onochie said that the individuals in the 120 countries mentioned by the IPOB, who were donating to support the Eastern Security Network were fools who were falling for a scam.
She wrote thus:
"ESN receives funds from members in 120 countries — IPOB
Chai! The scam is broad. Mugus being scammed in 120 countries".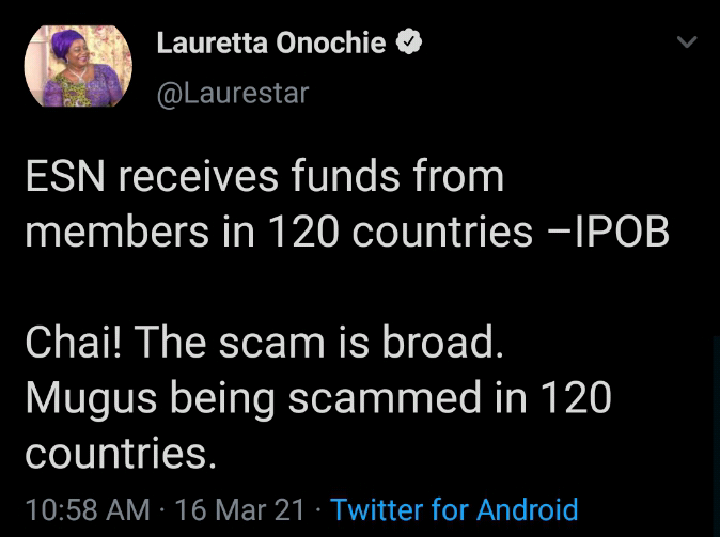 As it seems, Onochie has just reaffirmed the claim of Lai Mohammed that the IPOB is a joke. Recall that the Minister of Information and Culture had called the Separatist group a joke on Monday, after it announced the formation of a Customary government of Biafra.
Seeing the recent developments, what do you think of Onochie's reaction to the supporters of the ESN, even when she is an Igbo woman?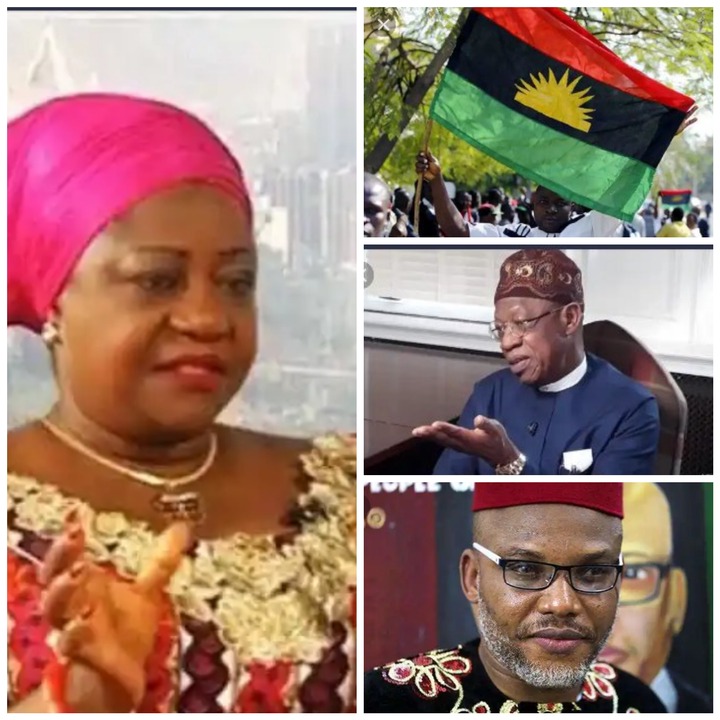 Thanks for reading, don't forget to leave your comments. Like, share and follow me for more interesting articles and stories on the go. Stay safe.
Content created and supplied by: Nwankwo03 (via Opera News )