In life, it is best to offer prays to give so everything would go as you plan. There are times when a person might think that he can't continue due to hardships but it's best not to give up on hope.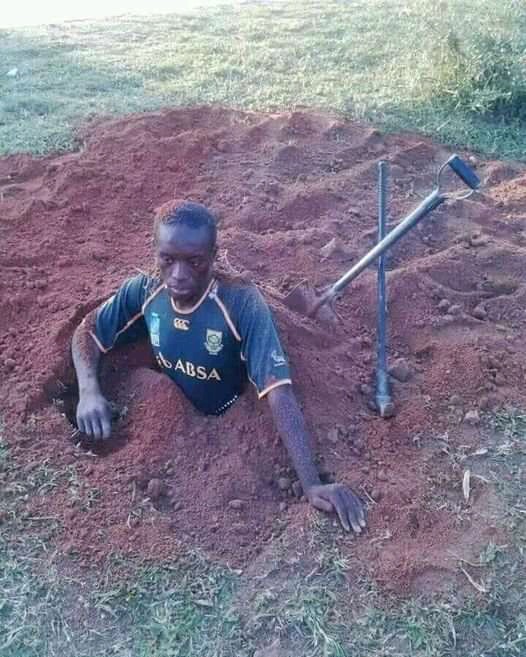 A man from Zambia who is just 26-years-old wanted to kill himself after the girl which he sent to college became pregnant for another man. It seems that the man sent the lady to school because of love but she followed someone else.
However, after the man stayed in the bush for 4 days without food or water, he decided to take his own life by burying himself alive but that didn't work out.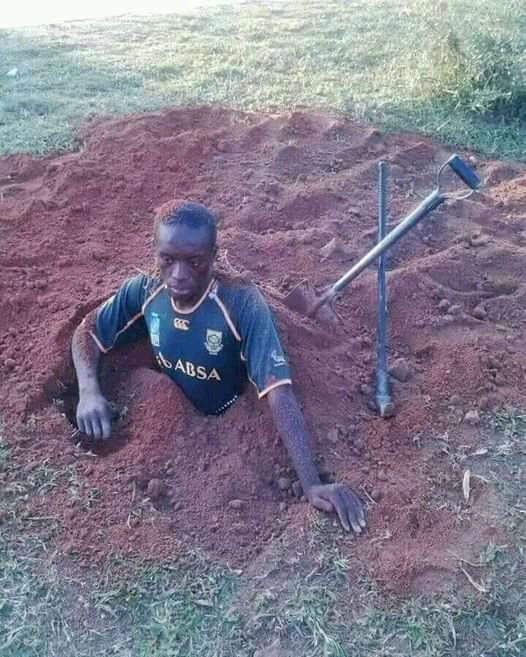 When the girlfriend heard that the man didn't kill himself, she felt disappointed because she thought he would have taken his life. Reports say that she wanted him dead.
According to Zambian Accurate Information, the man who attempted suicide is currently wanted by the police. Even as the man became heartbroken, it would not be a good idea to end his life.
See screenshot;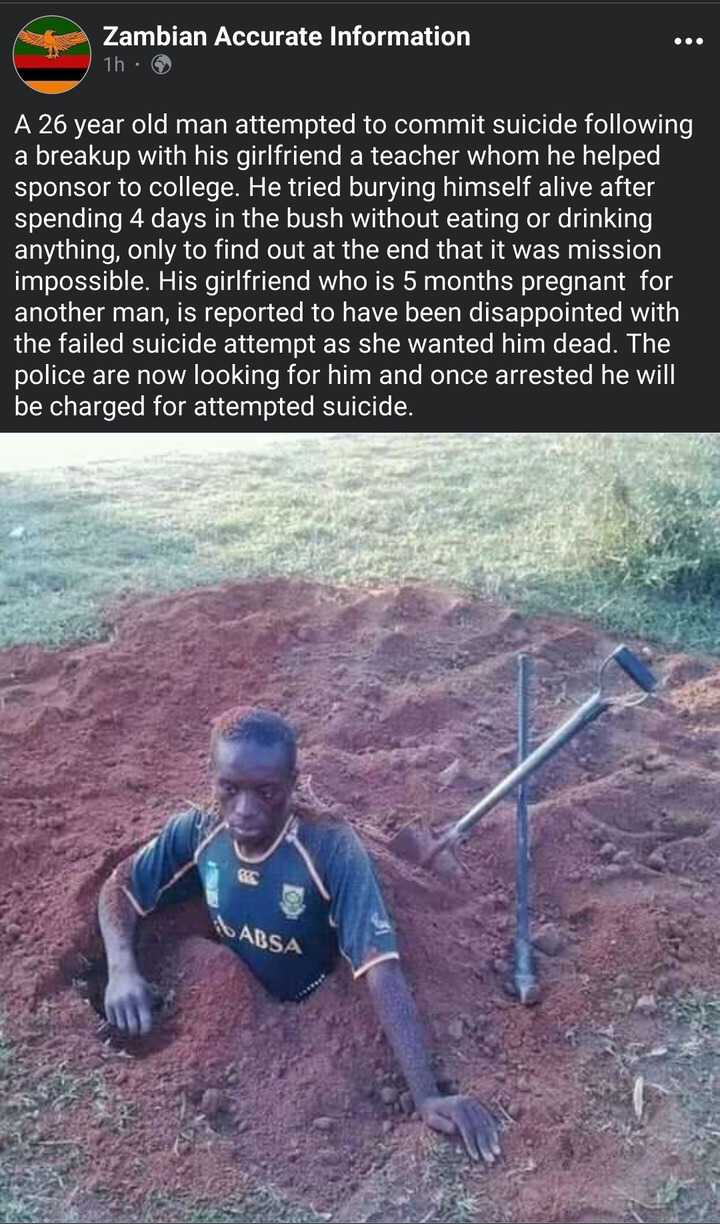 After the news was shared on Facebook, see how online users reacted to the sad news.
See reactions;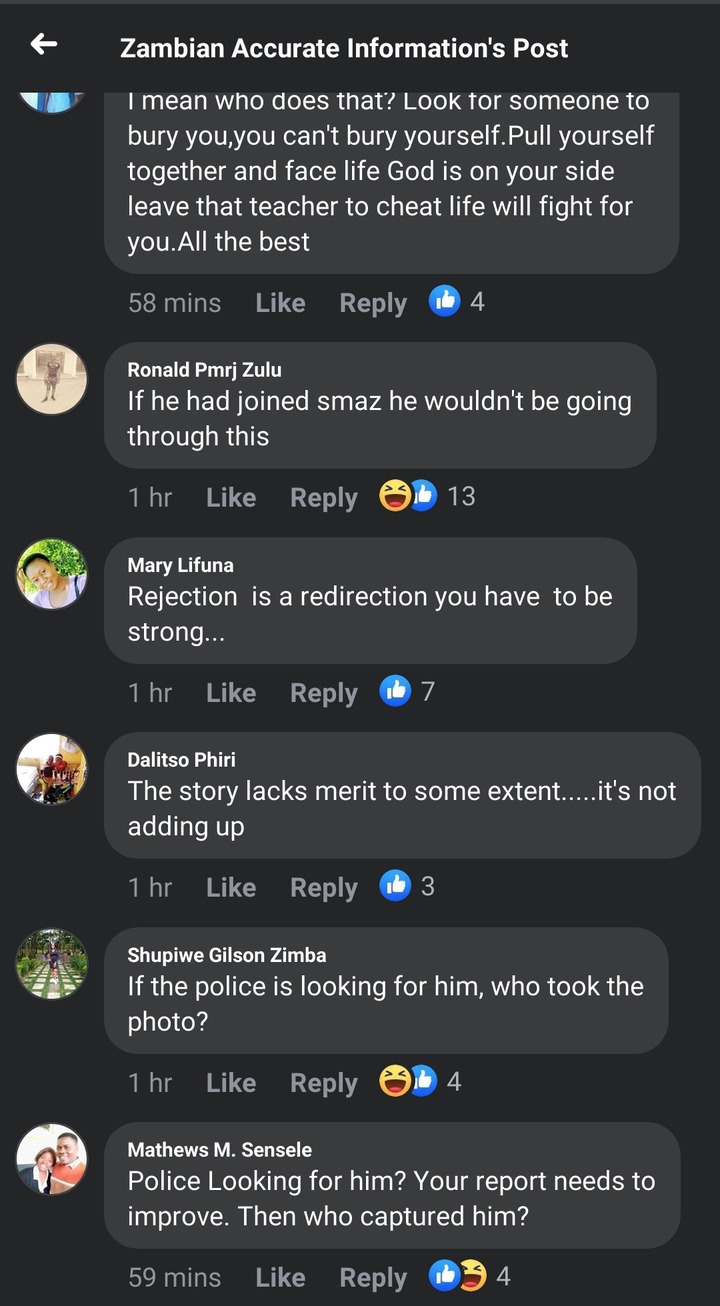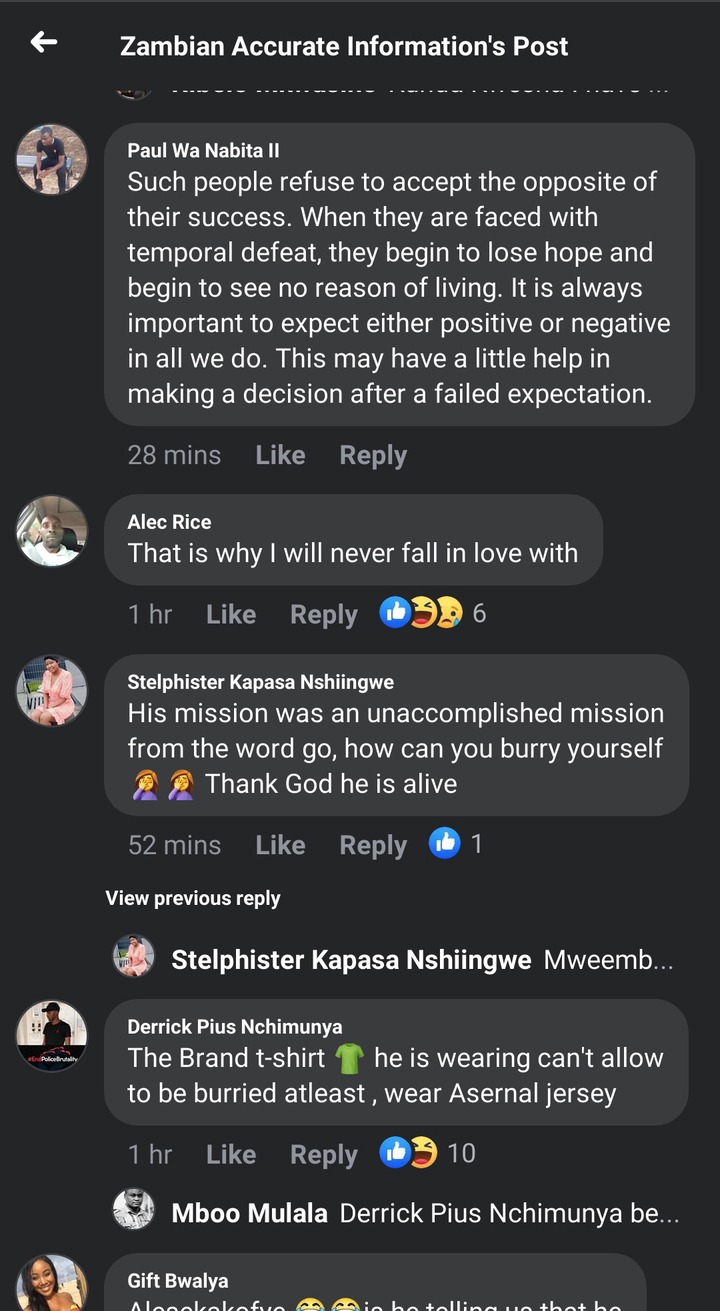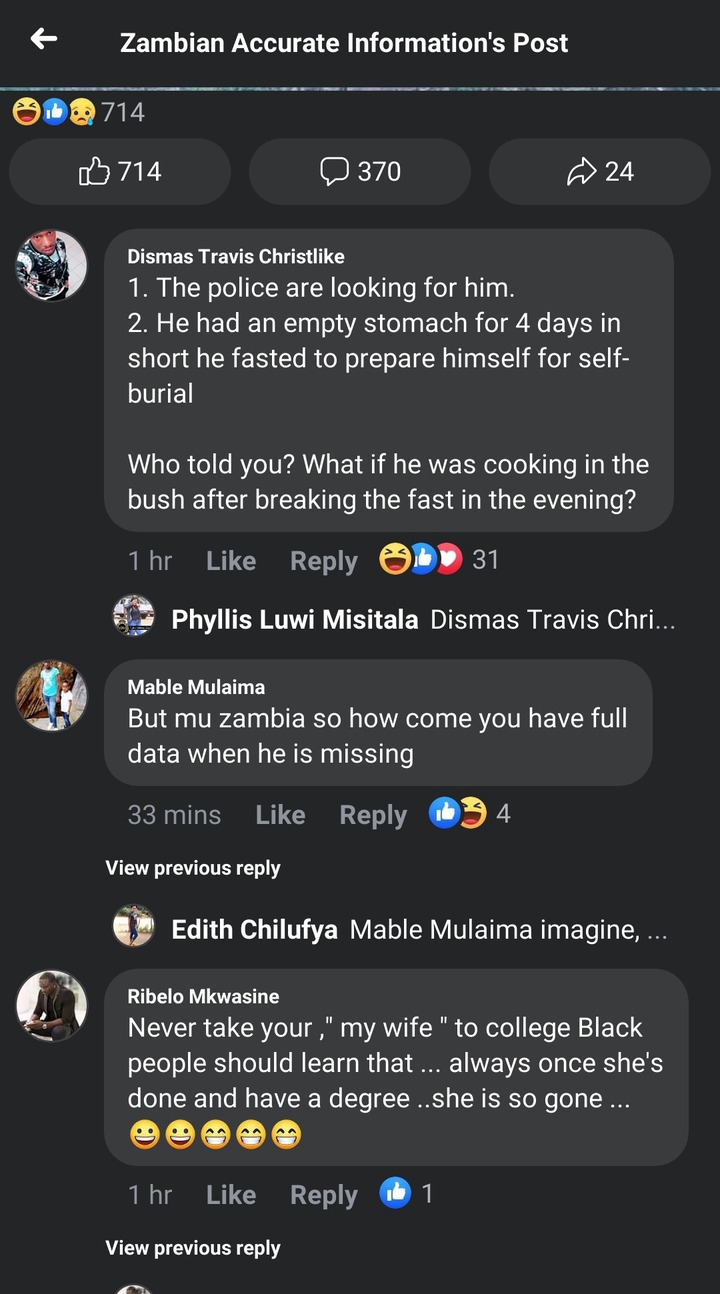 In my opinion, the man should forgive the lady and move on with his life as there wouldn't be any need to stress himself over the matter.
What do you think about this situation? Please leave a comment below.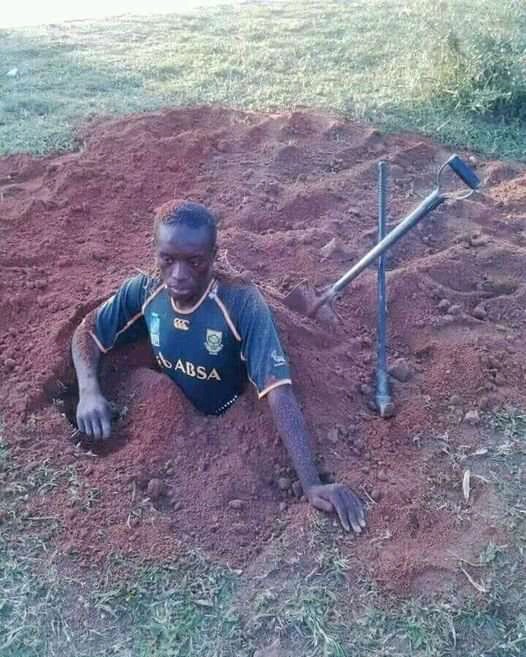 Content created and supplied by: Mikedollar (via Opera News )