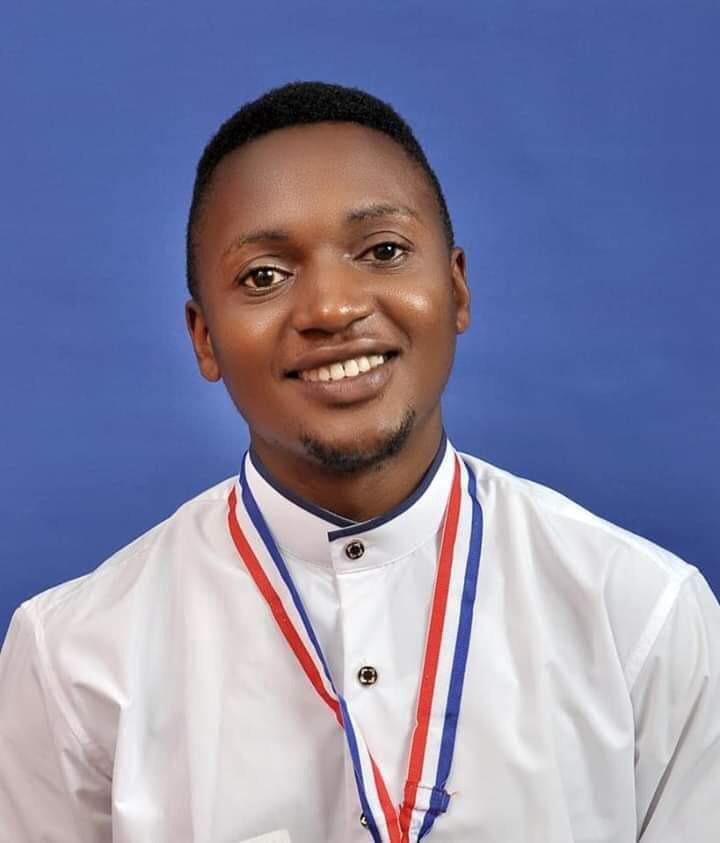 When it comes to talented, gifted and exceptional individuals, one will not be wrong to say plateau state is definitely highly blessed. For over five decades now Jos has produced and continues to produce individuals who have made the state and even the nation proud irrespective of limitations surrounding them.
Since the National MSME awards started, individuals from Jos (Plateau State) have dominated it. Jerry Mallo (Bennie Motors) won it and Luka Zang Bot won the Presidential Award for Best Technology Innovation in 2019 for producing a "Foot Mouse" designed to enable people living with disability use the computer with ease. He got 1 million Naira and a computer for that great feat.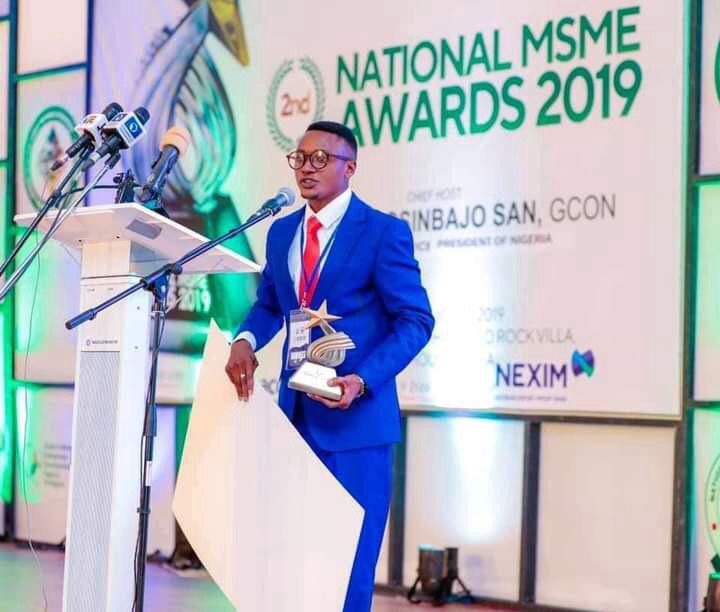 For those of you who feel you must have a University Degree before you can become relevant or do something great, You are wrong! Zang does not have a University Degree yet he has risen to the occasion to become a leading Change Ambassador as an Innovator by converting scrapped electronic devices into simple energy and technological solutions. 
Truth is you can never have it all in this life but you make to make that decision to rise above your limitations, develop your talents/skills in order to solve societal problems and add value to mankind. If you are privilege to attend the University, that's great but if you are not opportune, there is still so much you can make out of your life like 28yrs old Luka Zang Bot.
Zang has produced a series of high quality power banks from e-waste specifically to address some of humanities great challenges. He founded and is successfully running his innovation firm "ZANG TECHNOLOGIES LTD" located at Suite B9, Lion Gate Plaza, opposite ITF Center For Excellence, Bukuru ExpressWay, Jos, Plateau State. His customer base is increasing by the day and has patronage from within and outside Nigeria.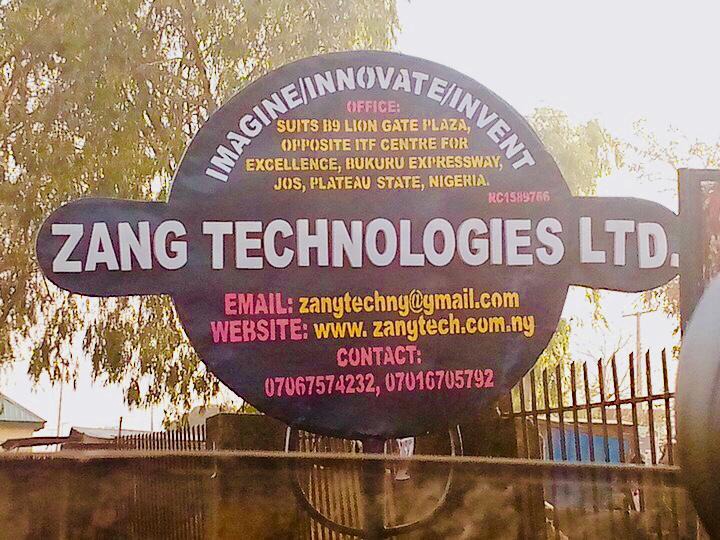 Not satisfied with his innovations, Zang has committed himself to learning and growing through research. This has seen him improve and rebranded his fast selling "Zang Power Bank" so customers can enjoy better satisfaction. Amazingly, he has produced pocket size versions of the power bank which boast of world class packaging and good quality. As a testament of great work this young Jos innovator is doing, one of his foreign clients Richard Dexter Wiggins, a former fighter jets engineer in the US Navy recently came to down to Jos (all the way from America) acknowledging the quality and efficiency of his innovation and disclosing his desire to partner with Zang Technologies Ltd.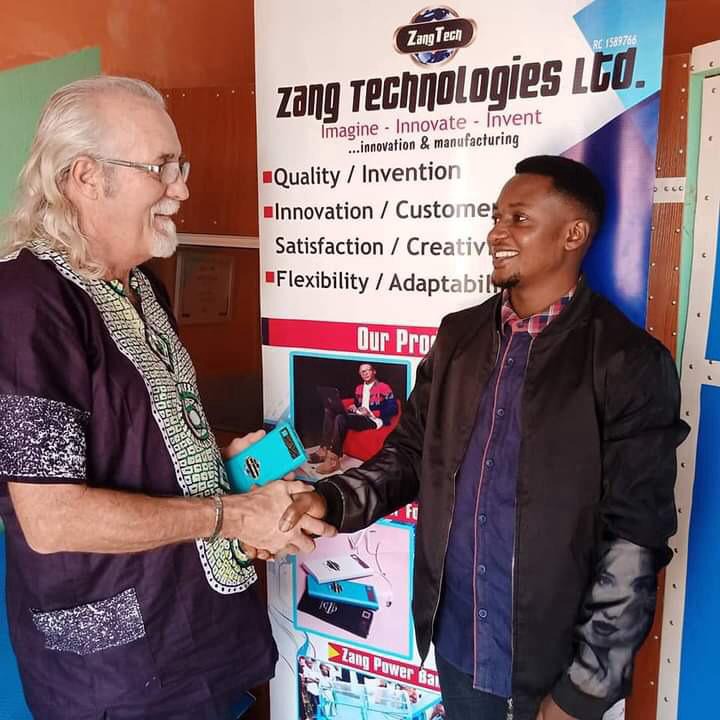 Military personnel on special duty/operations are his major customers locally because his vision is to help immensely in tackling insecurity with his products. "Over 8000 Nigerian villages don't have electricity. Even those that have it hardly get stable power supply. This affects their ability to share information where there are threats. Same applies to security operatives keeping peace in such villages" he said. " they have communication gadgets they use to communicate with communities, their colleagues and operational base which if not charged cannot function. This generally makes it hard to solve security problems in local communities because information sharing is crucial to security response and rumor prevention."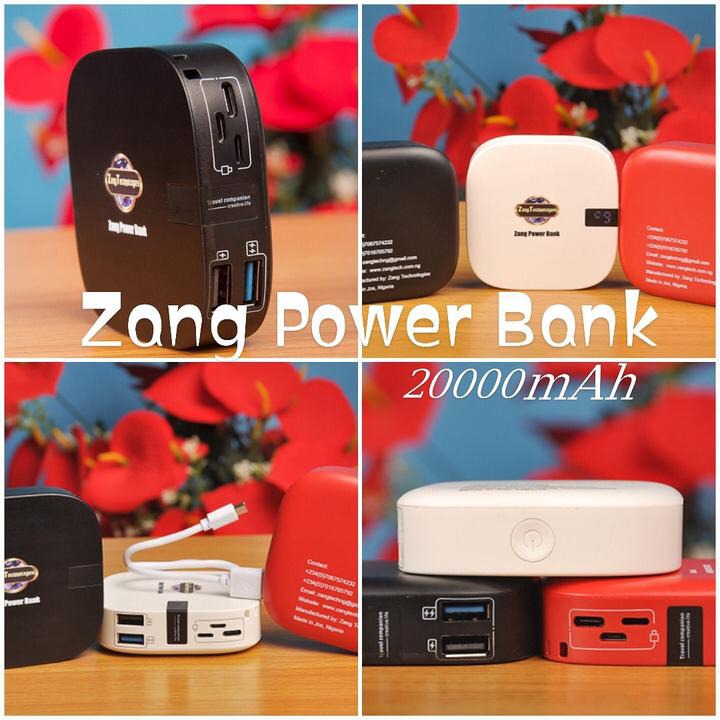 Recycling electronic wastes to make the power banks also helps rid toxic substances that pollute and degrade the environment, the chances of disease and insecurity.
By putting his skills into use, sun is providing employment to youths and this also reduces poverty, hunger an inequality which fall under SDGs 1,2 and 9. At the moment, his company employs 10 youths and training more to be self-reliant. Imagine how many lives he will be affecting and impacting with more funding and partnership.
Zang Technologies Ltd is a gold mine waiting to be explored. individuals who have the resources to invest in this innovation will surely reap the benefit of such an investment because the current power (electricity) gap in Nigeria is wide and I don't see it being closed anytime soon. Mass production will ensure people get quality products at affordable prices and handy. We must look within and see how we can partner to bring out the best of our gifted individuals who are scattered all across Nigeria so we can improve the quality of life of our people and drive our development to greater heights. Waiting for government is not the wisest of decisions since we have the brains and resources with the individuals.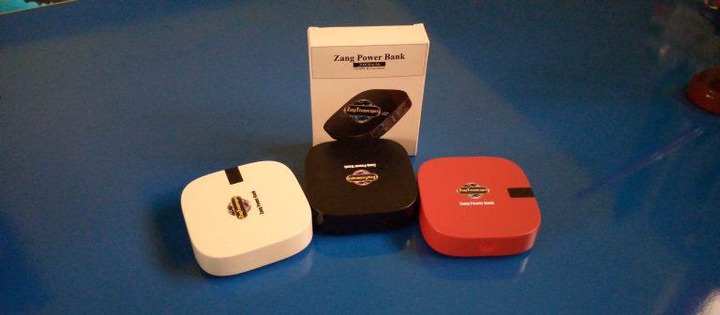 To everyone young Nigerian out there, I encourage you never to give up on yourself and never to give up on your dream/skills because with patience, hard work, focus and dedication, you will eventually become successful. Your focus should be solving a problem and adding value, don't focus on money because money will eventually come as a reward for your solution. Stay off bad influences and be an inspiration to those around you. The life we want, the Nigeria we desire is possible, only if we all commit to work towards it collectively.
God Bless Nigeria.
Content created and supplied by: Inspire.NG (via Opera News )