Four notorious bandit leaders in Katsina State today Thursday surrendered two (2) General Purpose Machine Guns (GPMG), Twenty Four (24) AK47 assault rifles, and ammunition among other things. See the video here.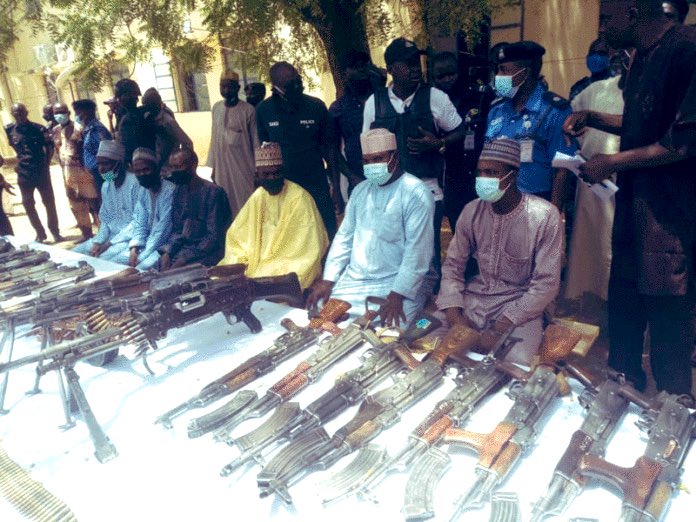 Recall that Katsina State is one of the northern states in the country that has been hardest hit by banditry that kidnapped, raped, molest, kill, extort and collect ransom from the families of their victims. Many Nigerians reacted to the weapons surrendered by the bandits as follows.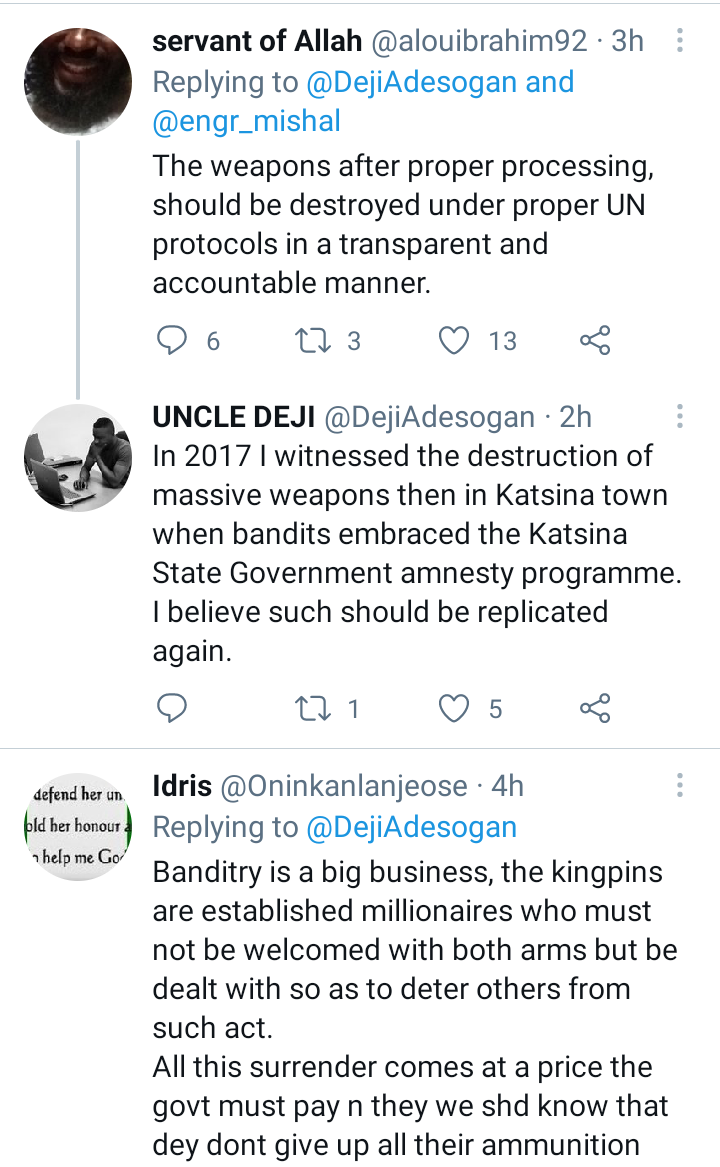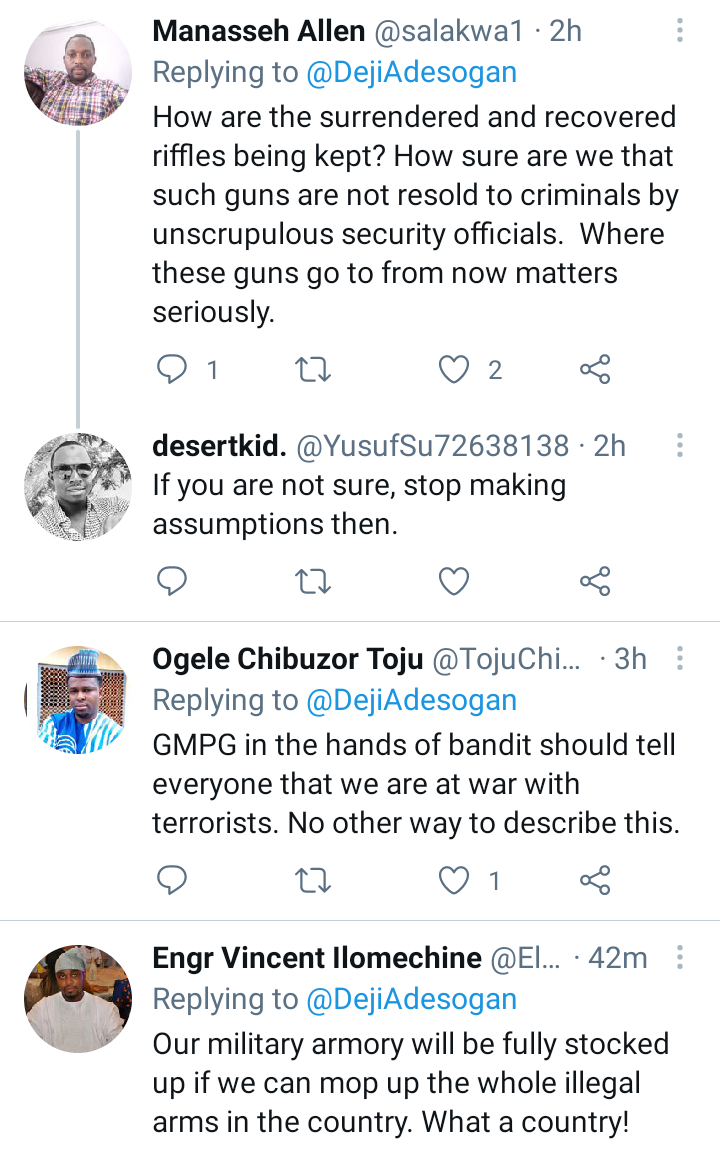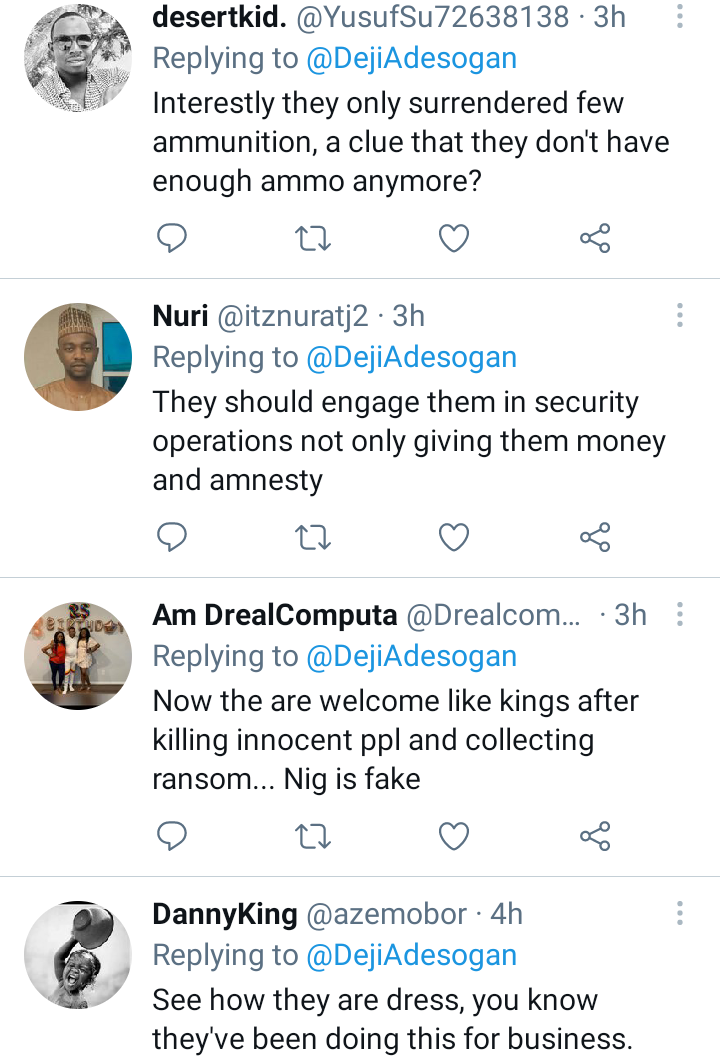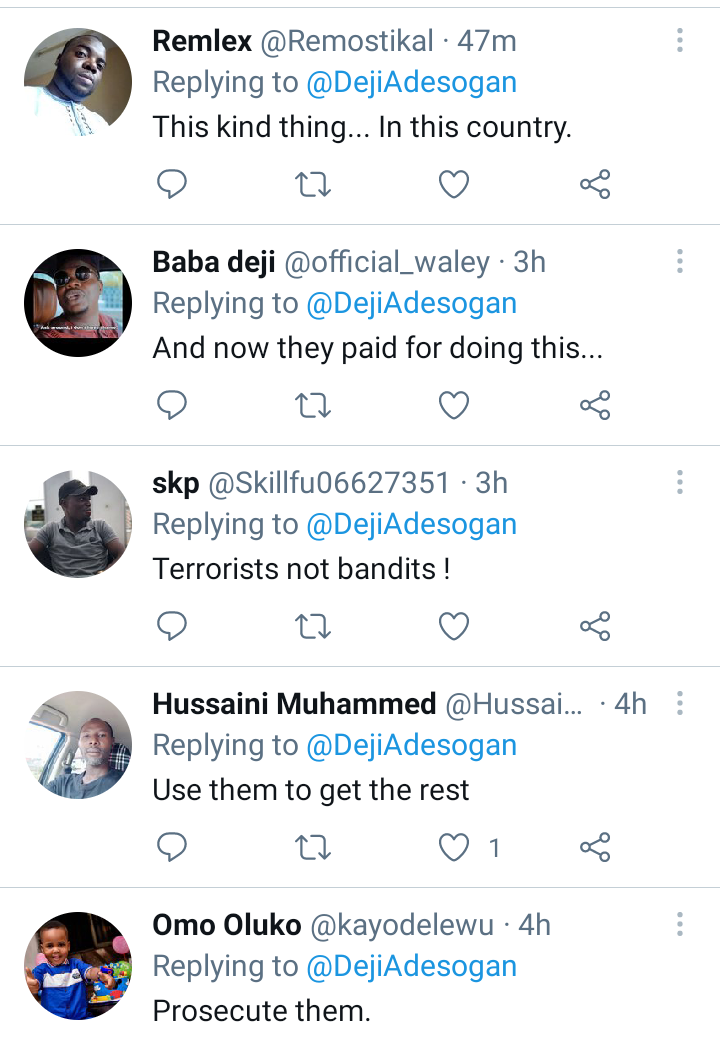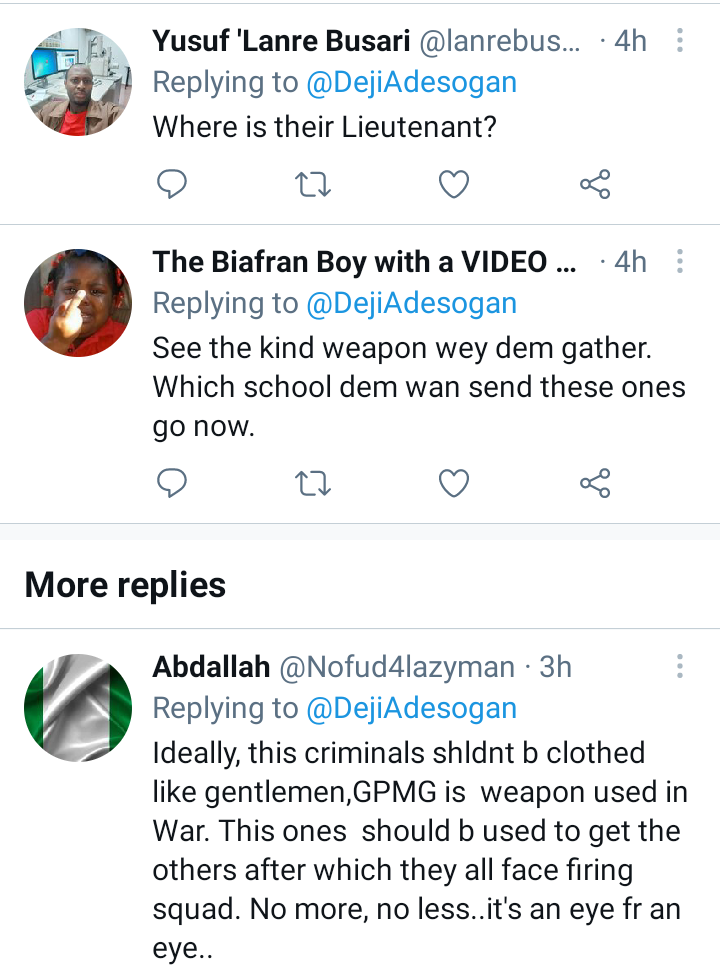 It is very sad when a person is kidnapped or killed by these bandits, because they distabilized the families of their victim who will be running up and down just to get ransom demanded by the notorious bandits.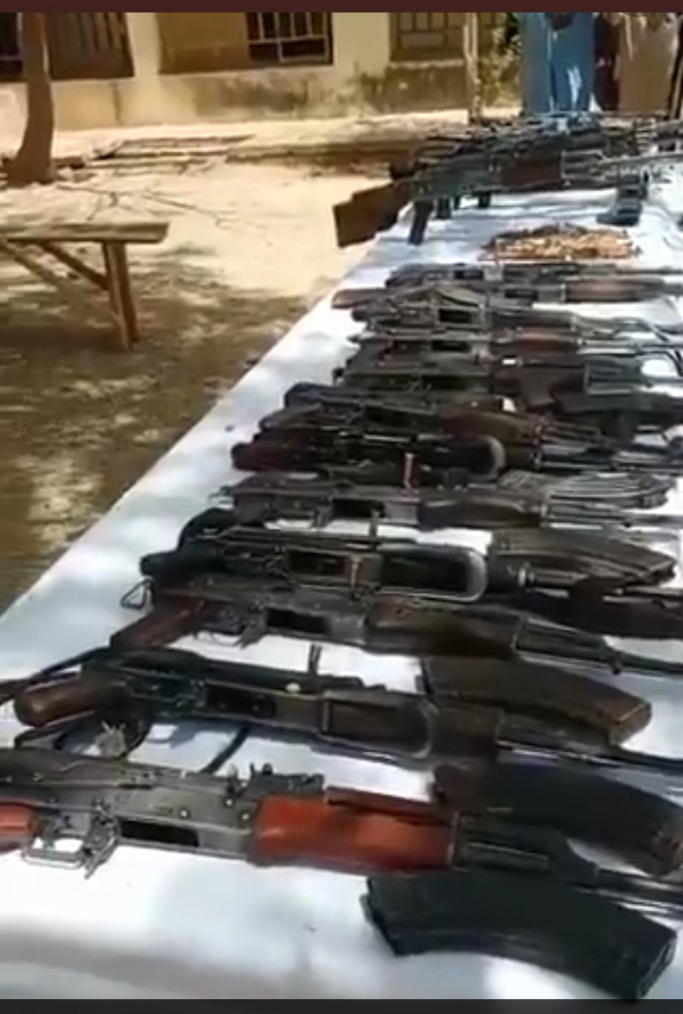 It's high time government treat this group of people as the terrorists they are . Government must either use brutal force in eliminating these terrorists, or amnesty be extended to them as we saw in the case of Niger-Delta militants . Either way, something must be done right away.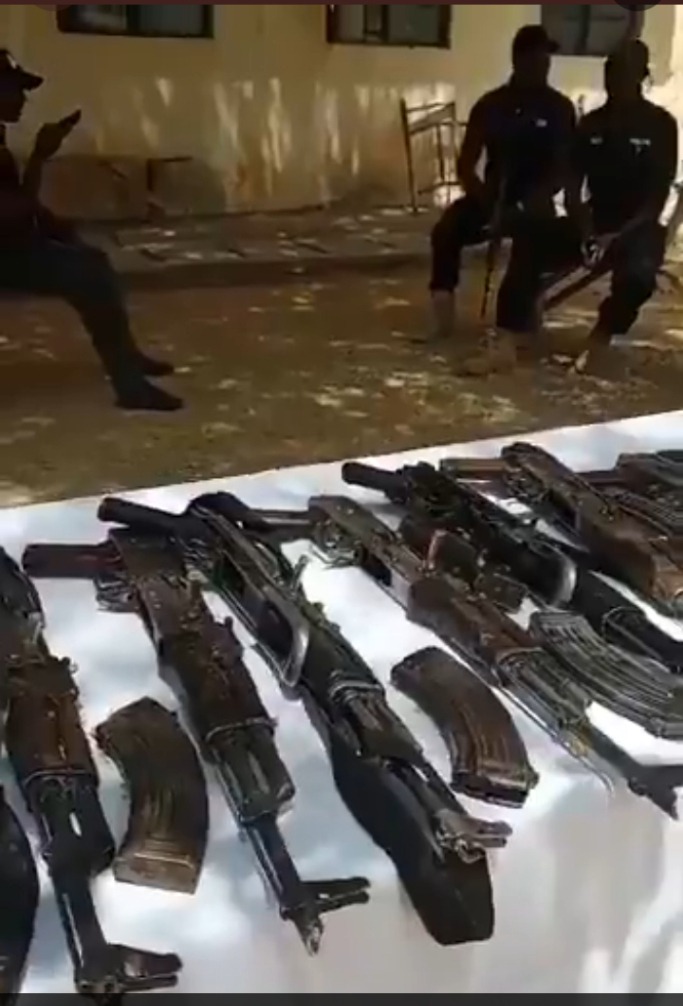 Many analysts have suggested that Libya, the fall of Gadaffi has escalated insecurity in sub sahara region, this weapon are mostly from unofficial black African hired fighters to protect his regime during the uprising.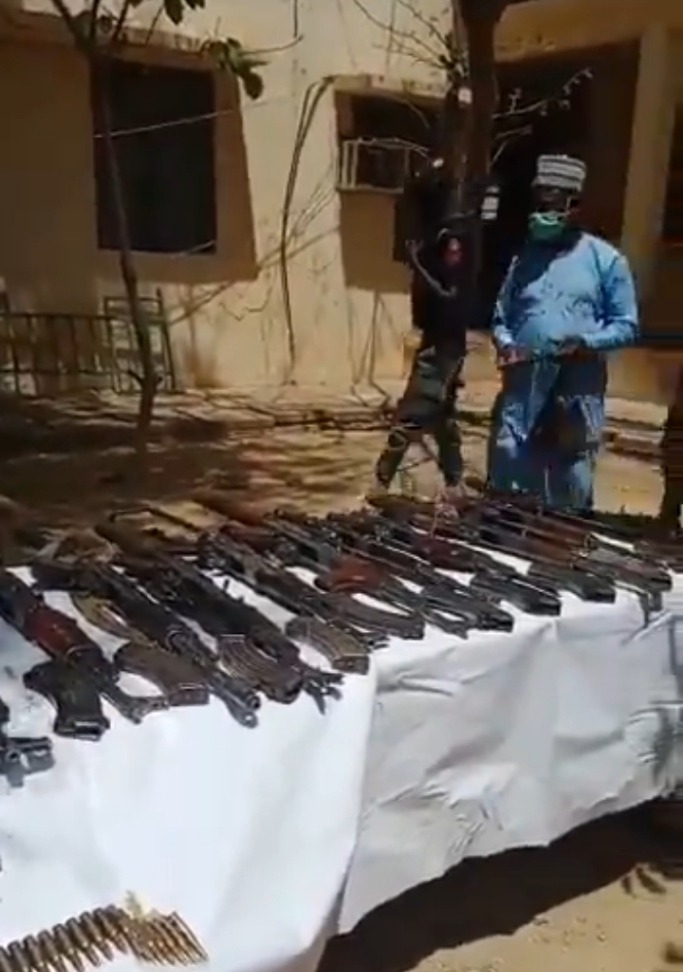 However, I am more concerned about how these weapons get pass out border. this is a cause for sorrow not joy. If weapons this sophisticated and ammunitions make it easily past custom, then either something is wrong with our surveillance and security network or somebody up there is deliberately mischievous.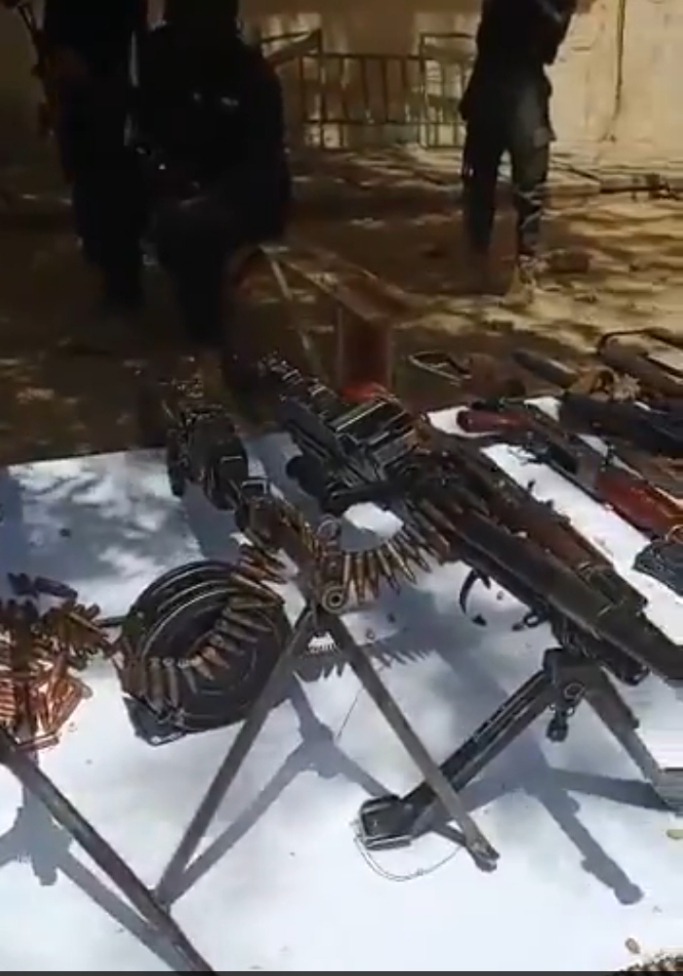 What do you think about these sophisticated weapons? Share your views with us in the comments section.
Content created and supplied by: Liman2u (via Opera News )