Wonder shall never end in this present generation, a plane is still making use of a wooden ladder for people to use as a step into the plane.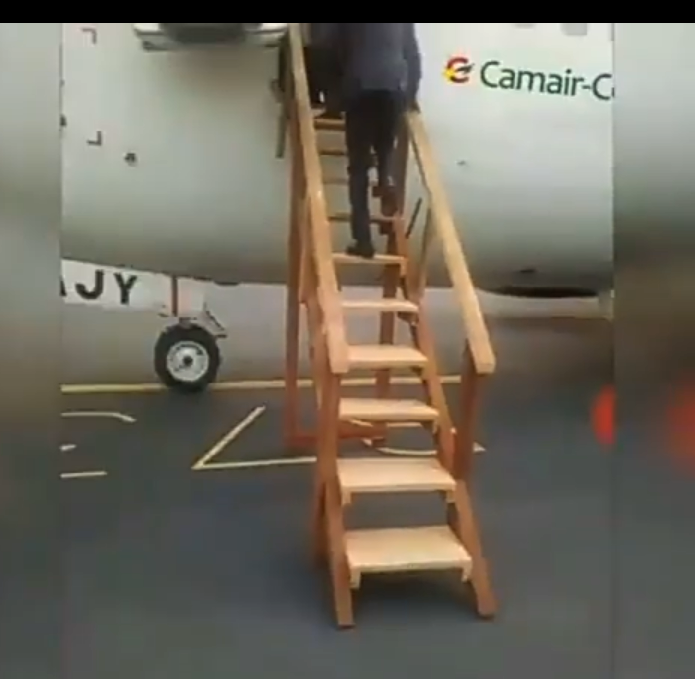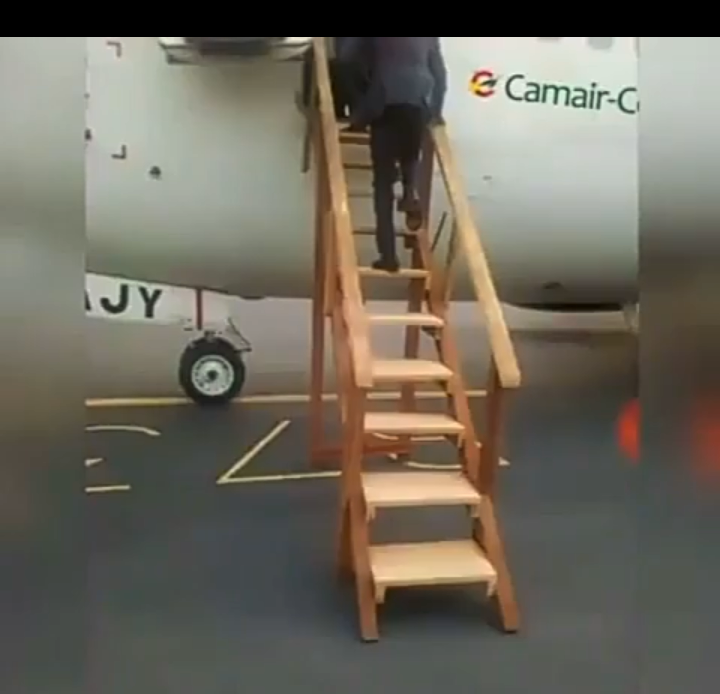 Camair- co is an airline from Cameroon. Camair- has its headquarters in the Immeuble La Rotande in Douala and they operates out of Douala International Airport. This airline was said to have never made a profit, and they are struggling under the weight of it's dept. Most of it's aircraft are currently grounded. The company slogan is in French ' Létoile du Cameroun' it's means the Star of Cameroon.
How will they make profit this way, look at the ladder, locally constructed.
I have never see this type of ladder used on any plane before, I as a person cannot board that type of plane it's scary. It shows the maintenance of the plane will equally be poor.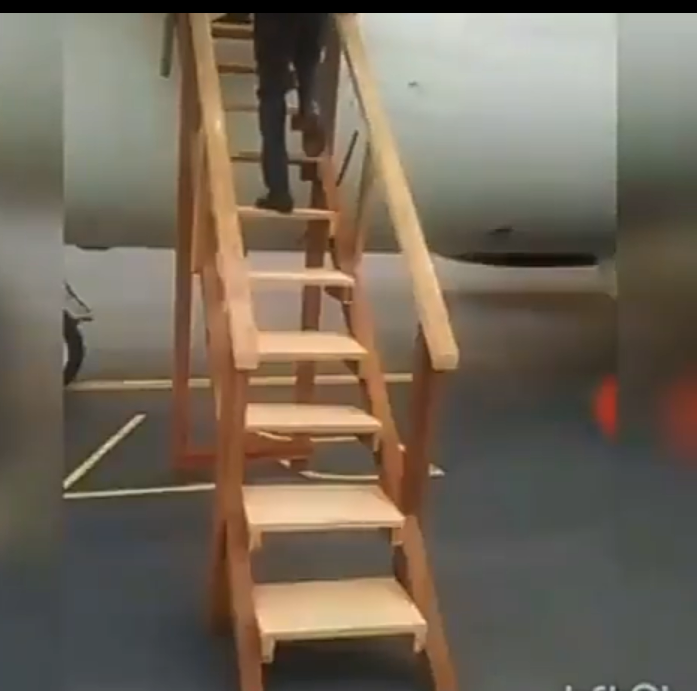 Can you travel with this type of plane, if you are in this type of plane will you have peace of mind? Drop your comments, like and share.
Content created and supplied by: Sprout36media (via Opera News )