Without mincing words, Nigeria is facing insecurity on a large scale. The economic effect of COVID-19 has also seen a surge in criminality. Either by causation or coincidence, the level of criminality is alarming. Kidnapping has now become a tool in the hands of different categories of criminals. Boko Haram terrorists, bandits and the so-called designated kidnappers either use it for economic advantage in the form of ransom or as a way to force the government to negotiate with them.
The latest high-profile kidnapping incident is the one that happened in Niger state where 27 students of Government Science College (GSC) in Kagara Town where whisked away in the middle of the night. There has been unconfirmed report that the bandits have demanded N800m as ransom from the federal government before the release of the students. The minister of information, Lai Mohammed, has come out to say the government would not pay any ransom to bandits. Very few Nigerians believe this though as the government has not always been transparent.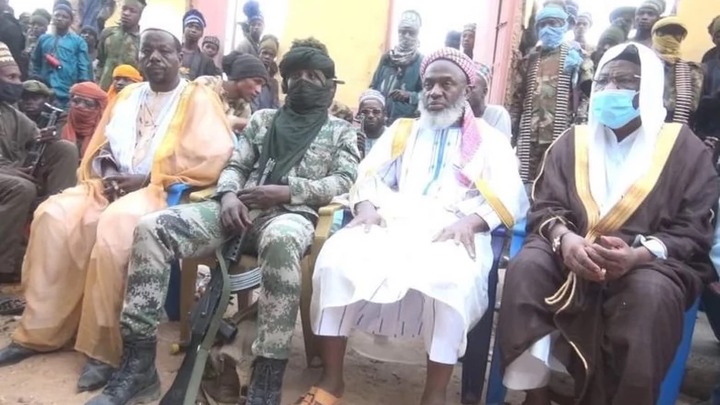 The spate of kidnapping in the country by bandits necessitated Sheikh Abubakar Gumi to reach out to the bandits in a sort of peace move. This has generated condemnation from Nigerians online after picture of the religious cleric in the midst of gun-wielding bandits circulated online. Many called for his arrest claiming he probably has a sort of relationship with them. Some even speculate erroneously that it is a sort of northern move to make money.
In reality, Sheikh Gumi is one of the foremost critic of the Muhammadu Buhari administration. Despite the two of them being Fulani Muslims, Gumi has, contrary to many blanket belief, hold different views from Buhari. His reaching out to the bandits to negotiate for peace may not go down well with a lot of Nigerians. However, victims of kidnappings and their loved ones would readily accept his move just so they can see them return alive.
One victim of kidnapping is one too many and Nigerians must understand that Sheik Gumi's peace moves do not in any way affect the government's own plans to handle banditry. 
Content created and supplied by: Yusufomotayo (via Opera News )