A Twitter User has taken to the micro blogging platform, Twitter, to narrate what happened to his uncle this morning.
According to the Twitter user named @IKhuoria, his uncle conducted a DNA test on his 3 children to determine their paternity.
The result of the DNA test came out this morning and the man discovered that he's not the father of 2 out if his 3 children.
What this means is that, the man fathered only 1 child out of the 3 children his wife delivered and over the years the wife never bothered to confess to him.
According to @IKhuoria, his uncle confronted the wife to know her reason for betraying him all these years and all she could say is: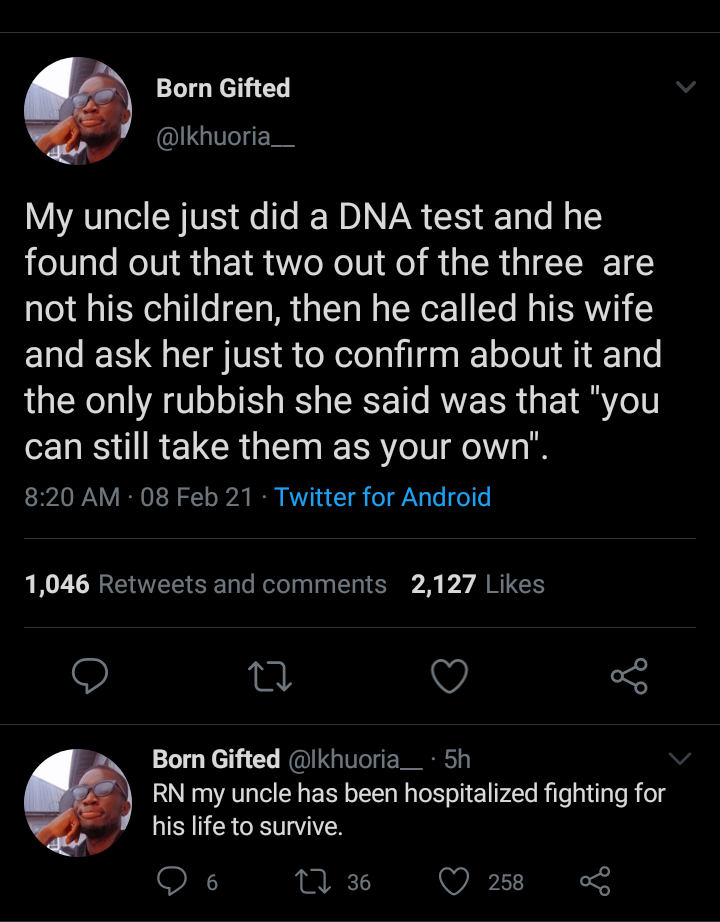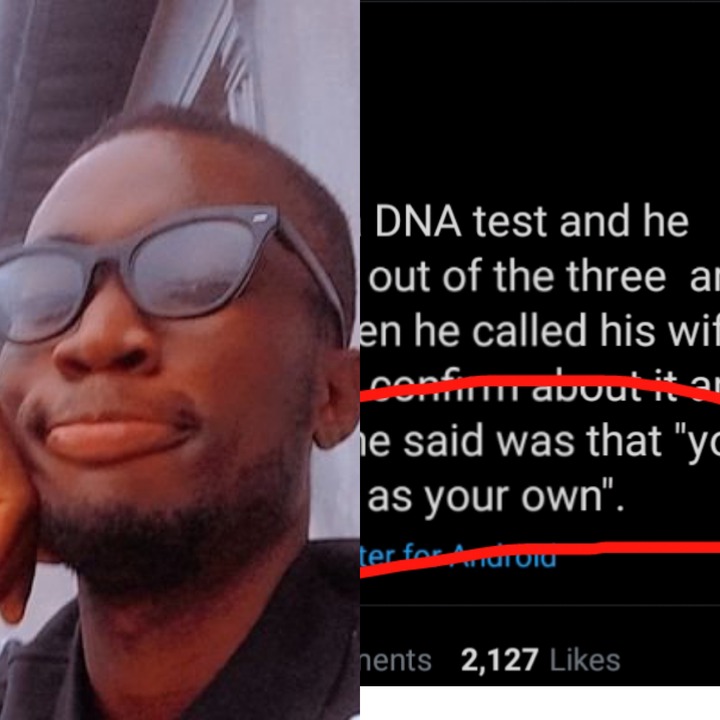 "you can still take them as your own".
That was all the woman said to her husband. The man collapsed and is now in the hospital battling for his life.
Reacting to this on the comment section, some people were of the opinion that this kind of matter shouldn't be brought to the social media because it is a family matter.
While some other people, was of the opinion that @IKhuoria's uncle should immediately divorce the woman because she's unremorseful and might continue to cheat on him.
A Twitter user, @Sultan_of_Lagos said that the man should keep raising the kids as his own as long as no other man comes to claim them.
See screenshots of comments below;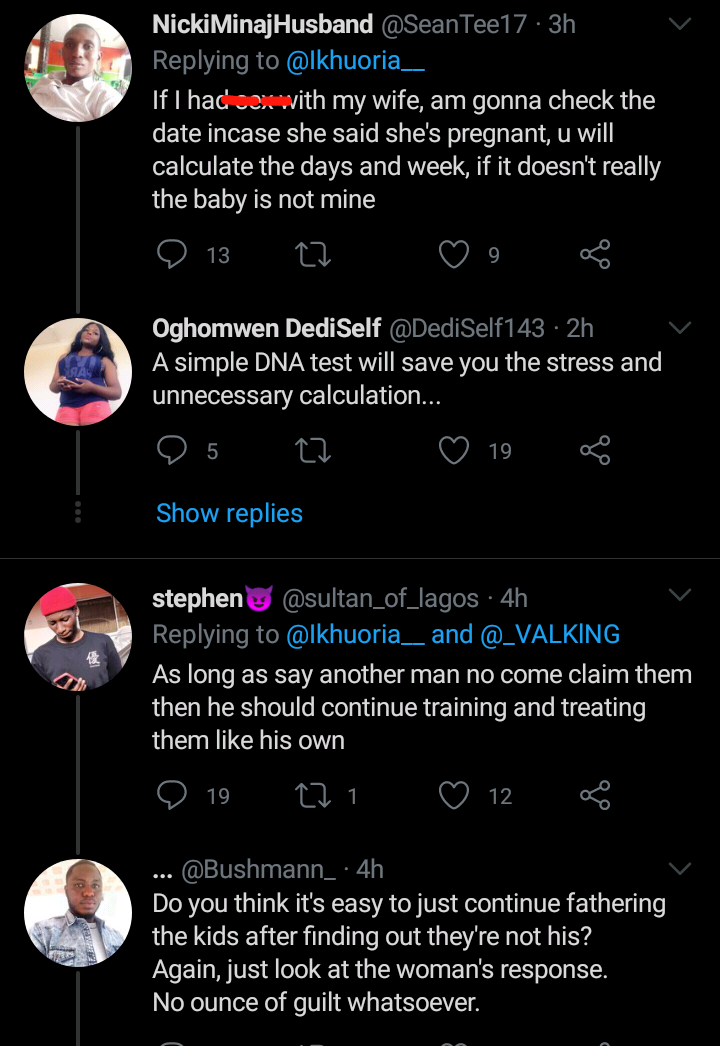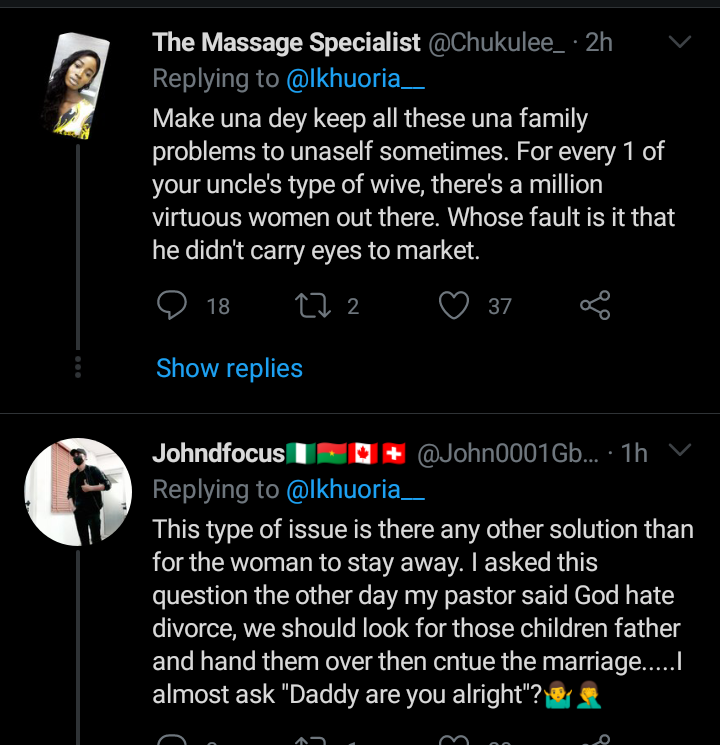 Men are really beginning to normalize conducting DNA test on their children.
Content created and supplied by: Brown-Conteur (via Opera News )