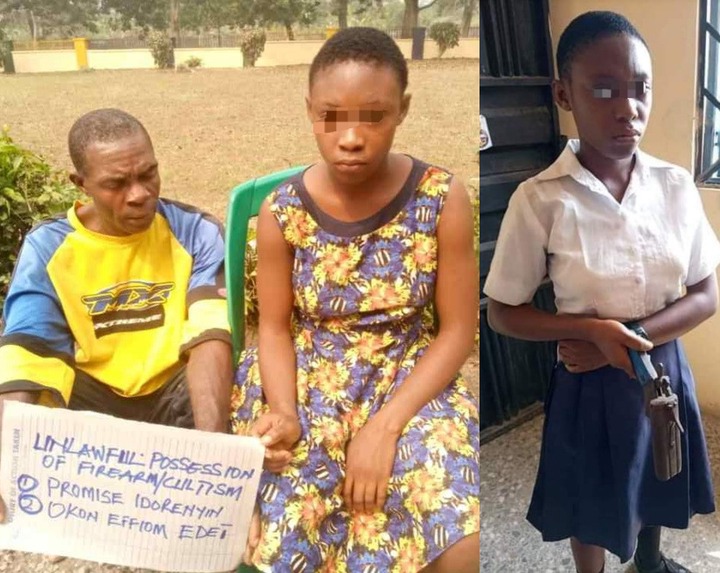 Maybe if Promise Idorenyin was passing by the street, she should be label, "The Girl who went to school with a gun to kill her teacher", or a more eye catching title "The girl with a boyfriend who have six children" or still, "The evil SS2 cult girl".
While we are overwhelmed calling her names and giving her unholy titles, maybe we should spare a thought and look at the story from a different angle.
First the fact that she is a minor. She is below 18 and a child to say. Maybe this is the case of a misguided minor. Maybe what should be making round is the picture of her parent for not properly guiding and protecting their child. My opinion is that her actions may be a reflection of her environment.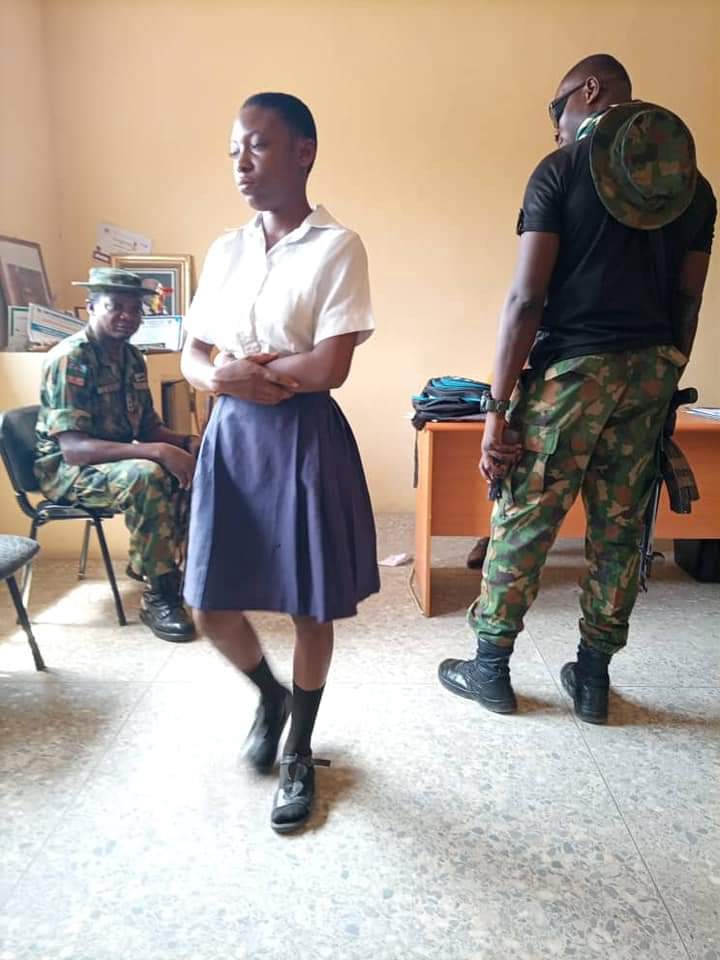 This is a child who is going through alot, with the knowledge of her mother according to reports. A man visits her and even pass the night in her room. Reason been that he assist the family with little things. Is that enough to buy the child and her dignity?. This is enough to impair her Psychologically. At the tender age of 17, she has to keep the family's head above water. Her body is the price.
In the words of Okon Effiong, the alleged boyfriend, his intention of marrying the girl, was rebuffed by her.
Molested by a man old enough to be her father. A father of six. Maybe she talked, no one listen, she cried out but no one heard and prayed for a helper but none came. But in all, a child must survive, who does the child turn to? Her peers.
Reports also carried it that she is a member of a teenage cult group. Who knows? Maybe her situation landed her there.
HER CRIME
She went to the school with a gun to kill a teacher who asked her to cut her coloured hair.
But according to Sikiru Akande, the commissioner of police in Cross River State, he stated after some investigations, the police realised that the weapon was given to the girl to take to the blacksmith Okon Effiong.
Her confession may be the truth or a cheap lie from the tormented wench.
In all, I see a child who needs help rather than one who should be judged.
Content created and supplied by: Paulixio (via Opera News )