Things are happening every now and then, we always have to pray that we don't get to be a part of all these happenings. Another terrible gas explosion which it's cause is yet to be known as hit an NNPC gas station in Oremeji, Ogun State. Looking at the photo below, you'll see for yourself that this is not a minor explosion.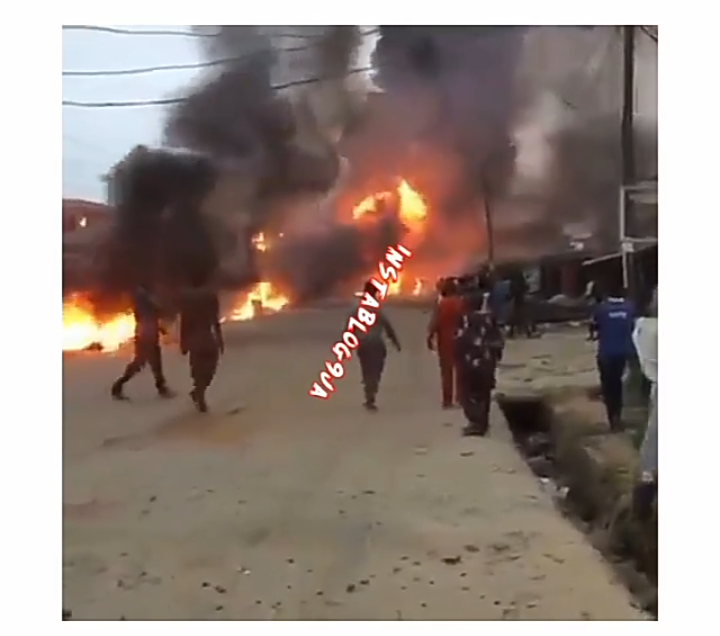 It was reported via the Instagram handle of instablog9ja that a tanker which was still loaded with it's contents has exploded in the NNPC gas station around Oremeji, Ogun State. It wasn't a minor explosion as seen in the photo above as Residents were trying to quench the fire, while other fled for their lives.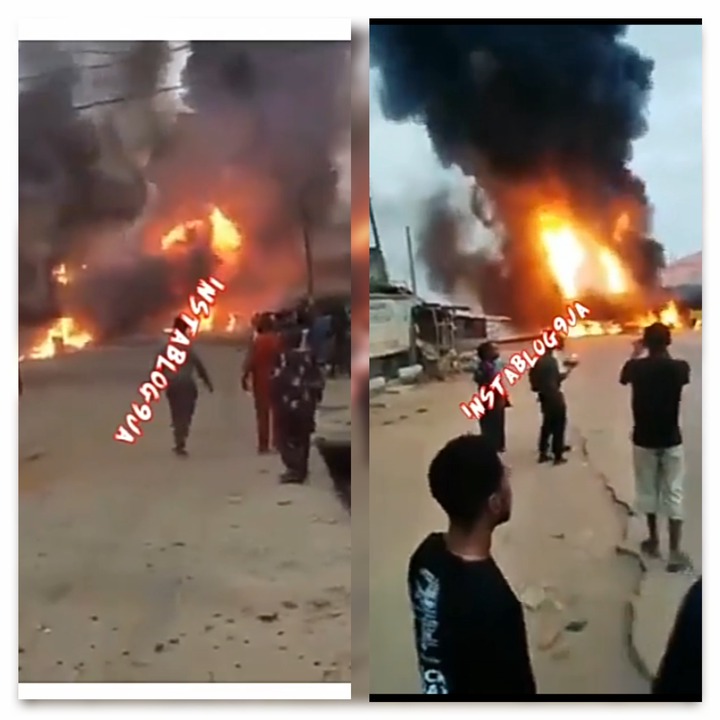 Hopefully no-one would sustained a major injury. This has endangered the lives of all the residents of that region, it's only through the help of the fire service that such amount of fire will be dissolved. What could be the cause of such an explosion, the tanker might have been exposed to hot substance or fire for it to explode to that extent. If you wish to get a better view on the incident, you can watch it from the video link provided below.
Content created and supplied by: RLupdates (via Opera News )