A Lady shared the story of how 500 thousand was stolen from her husband without his notice.
Read below
Good Morning Sister Ovularia
Keep me Anonymous
I have been blind for 10years in marriage, now I can see.
My husband is into spare parts and he has warehouses and I'm just a mere makeup artist and a graduate ( but he doesn't want me to do any office work).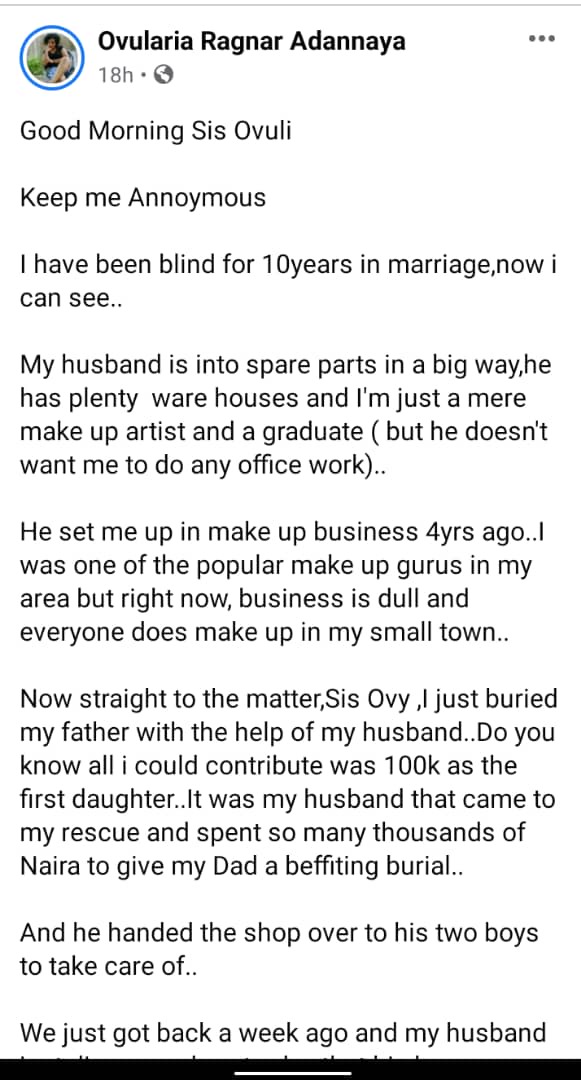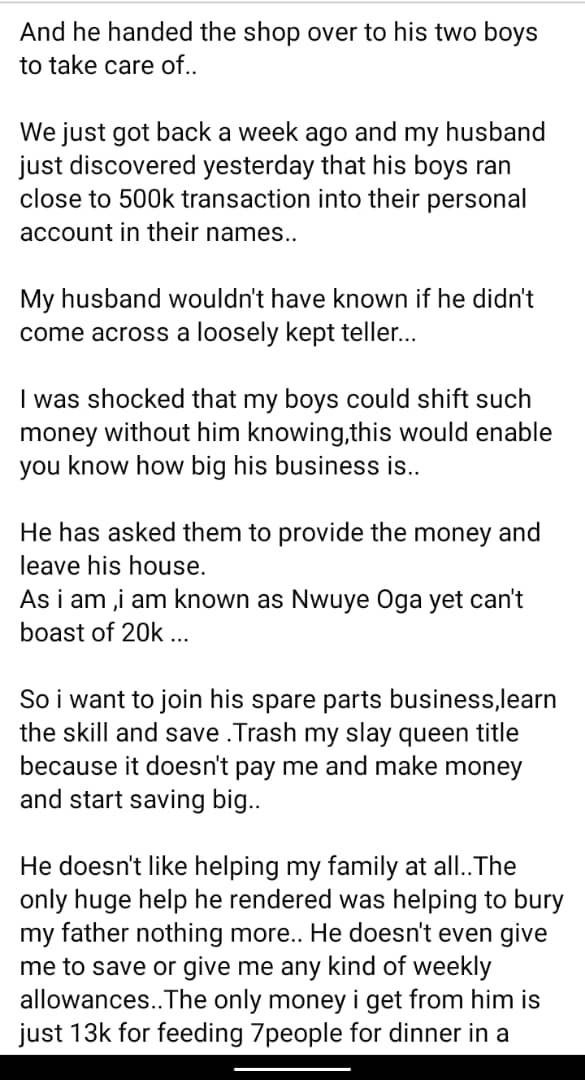 He set me up in the make-up business 4yrs ago. I was one of the popular make-up gurus in my area but right now, business is dull and everyone does makeup in my small town.
Now straight to the matter, I just buried my father with the help of my husband. Do you know all I could contribute was 100k as the first daughter? It was my husband that came to my rescue and spent so many thousands of Naira to give my Dad a befitting burial.
And he handed the shop over to his two boys to take care of.
We just got back a week ago and my husband just discovered yesterday that his boys ran close to 500k transactions into their account in their name
My husband wouldn't have known if he didn't come across a loosely kept teller.
I was shocked that my boys could shift such money without him knowing, this would enable you to know how big his business is.
He has asked them to provide the money and leave his house.
As I am, I am known as Ogas's wife yet can't boast of 20k.
So I want to join his spare parts business, learn the skill, and save. Trash my slay queen title because it doesn't pay me and make money and start saving big.
He doesn't like helping my family at all. The only huge help he rendered was helping to bury my father nothing more. He doesn't even give me to save or give me any kind of weekly allowances. The only money I get from him is just 13k for feeding 7people for dinner in a week.
Yet his boys eat pizza and freshly squeezed juice every day.
I have mandated his boys to pay me 10k weekly, and we have been at it for 3 months.
If his boys can get as much as 10k to give me weekly that means my man is Rich and hiding it. He always claims he doesn't have, he is a very stingy man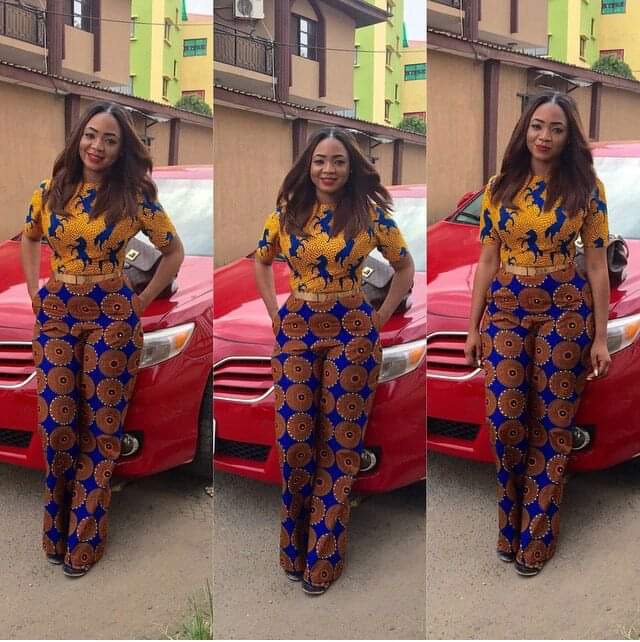 If you ask for just 10k he would delay for like a week before. living you.
Yet my boys are millionaires through his money. I want to taste that money and be able to save too. We are both driving and that makes people think am enjoying it But I'm as broke as hell if not for the 10k weekly allowance from his boys to buy fuel.
He delays in paying his children's school fees. His mentality is that if he pays early people would think he has e.ess money. Can you. just imagine that kind of talk?
I have to grab the bully the horn!
See Reactions below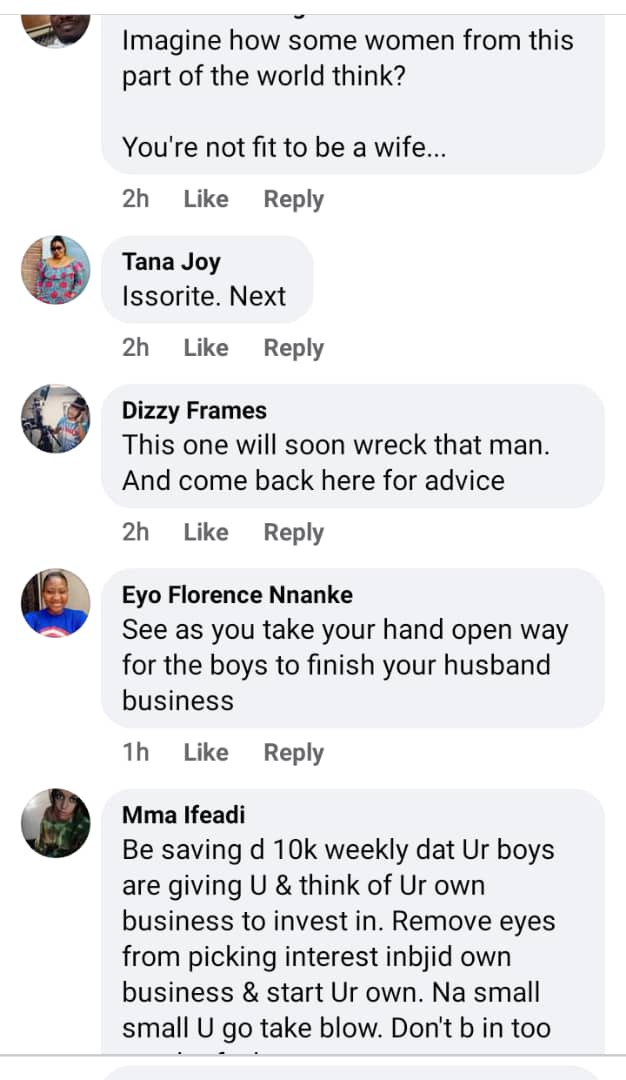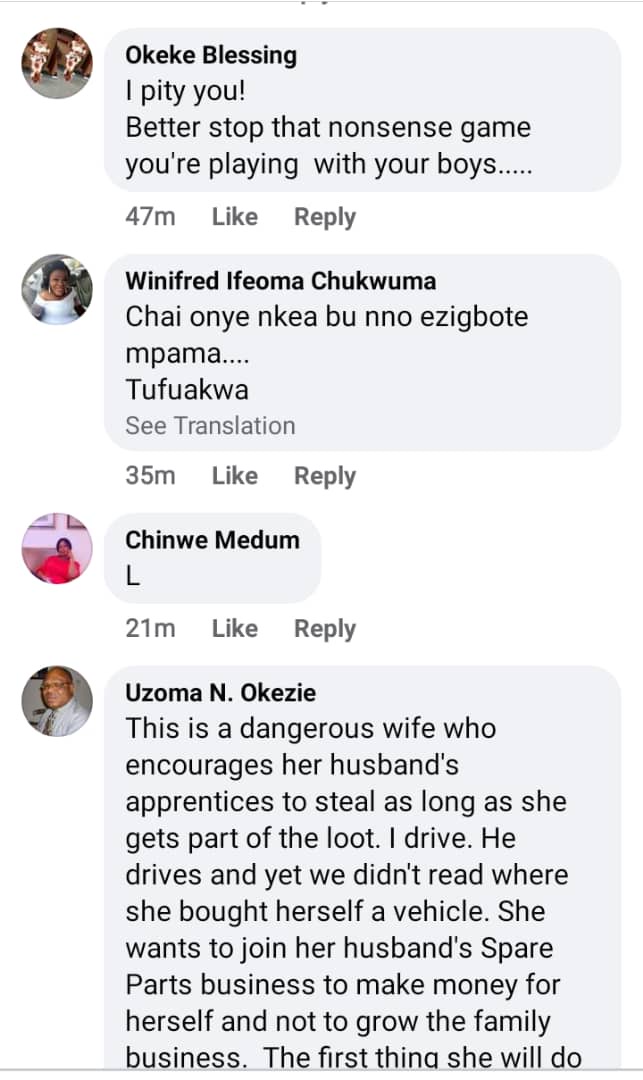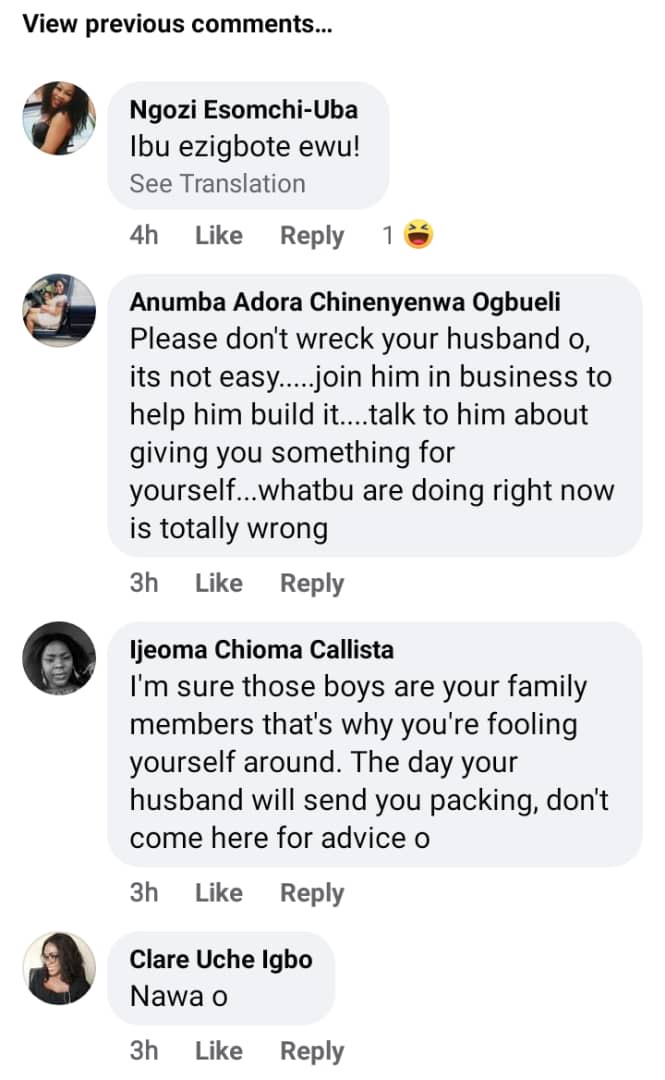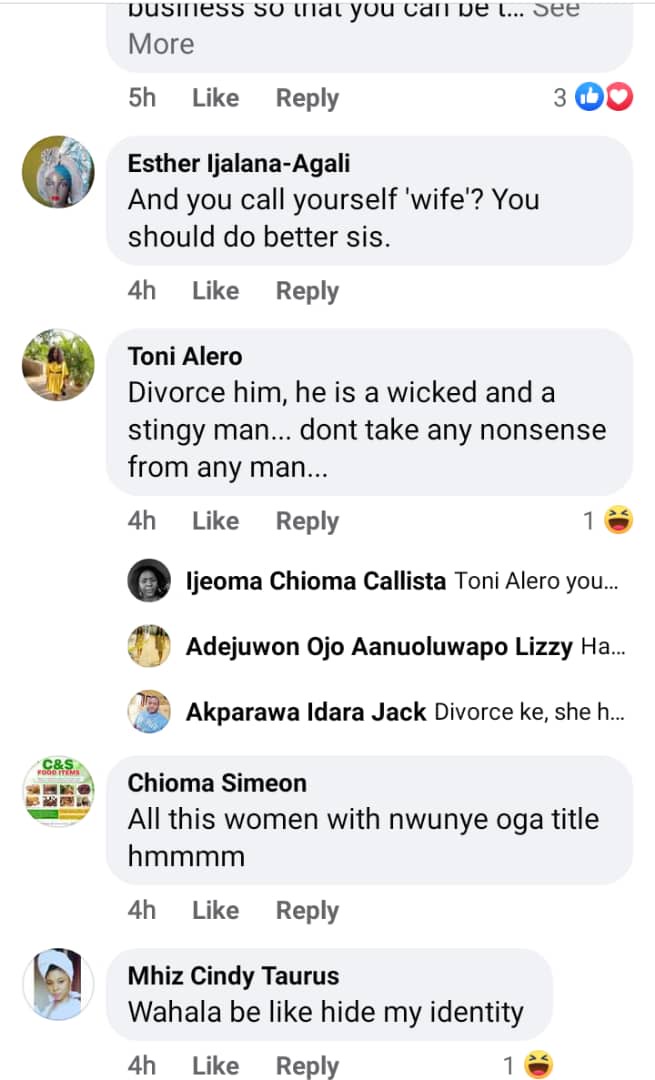 Content created and supplied by: Kombolo (via Opera News )