Here are today's trending news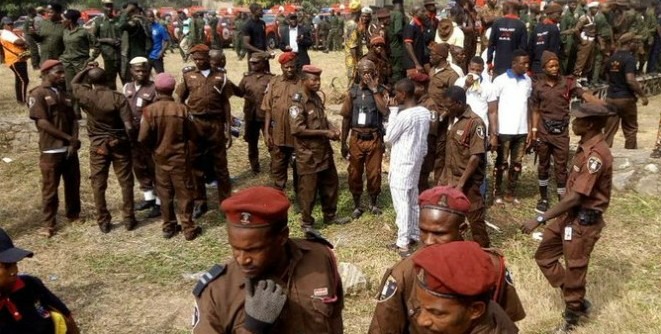 FALANA SPEAKS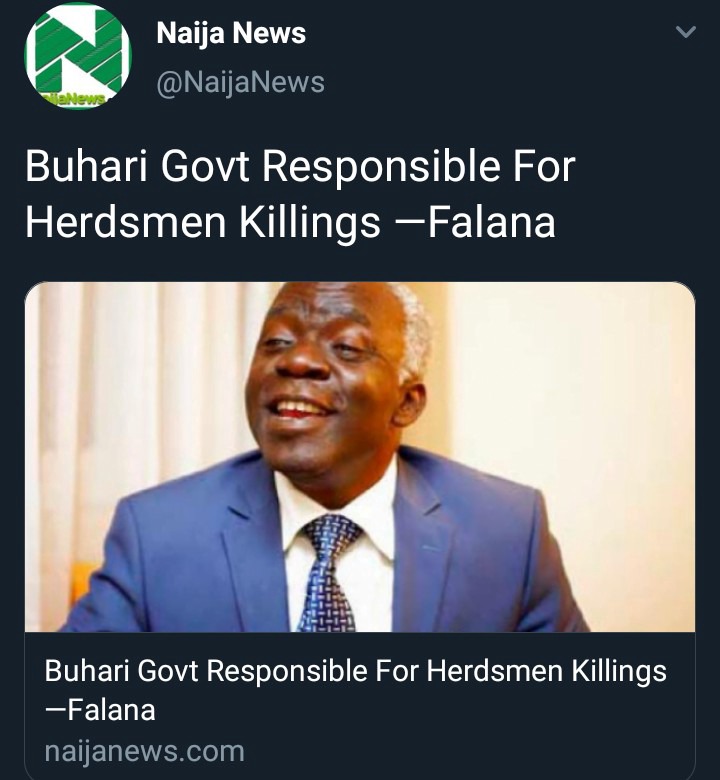 Human Rights Lawyer Femi Falana has accused the Buhari led Administration of being responsible for herdsmen killings.
According to Falana, the Government have a responsibility to ensure security. He has however, asked Nigerians to hold the government responsible for the many lives and properties that have been killed and destroyed by the herdsmen respectively.
6 DEAD IN FRESH ATTACK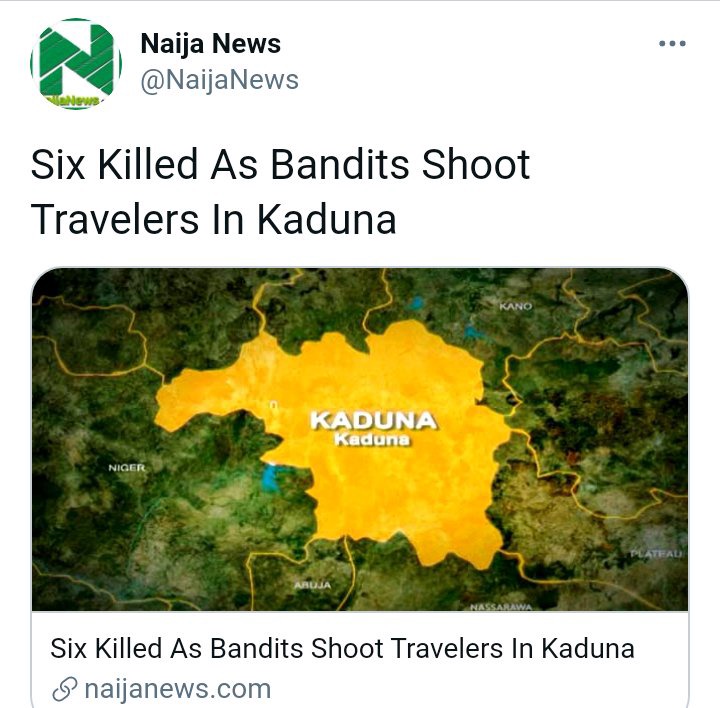 Travelers have been reportedly shot by bandits along Kaduna-Birnin Gwari road in Kaduna, with six reported dead.
In a statement signed by the Commissioner for Internal Security and Home Affairs , Samuel Aruwan, he asserts that the bandits killed the travelers while trying to flee from the police patrol team. While also causing the vehicle somersaulting several times after the driver was hit making him lose control.
OGUN POLICE SPEAKS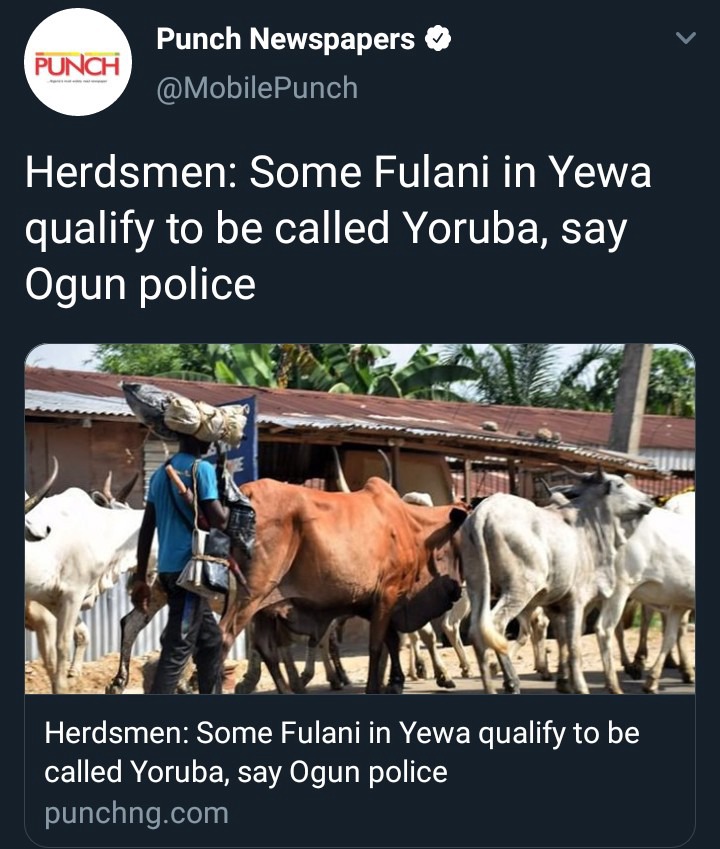 Police Public Relations Officer, Abimbola Oyeyemi have warned against attacks on herdsmen in the state especially in Yewa community.
In his statement titled "The Attack on Herdsmen's Settlement in Ogun State must stop now". The PPRO asserts that some of the Fulani have resided in those places for over 20years; some were born here and can speak the Yoruba language fluently which qualifies them to be called Yoruba as well. He went on to say that it is unlawful to deny or ask any Nigerians to which the herdsmen are inclusive the right to rear cattle in any part of the country.
FOUR AMOTEKUN OPERATIVES HOSPITALIZED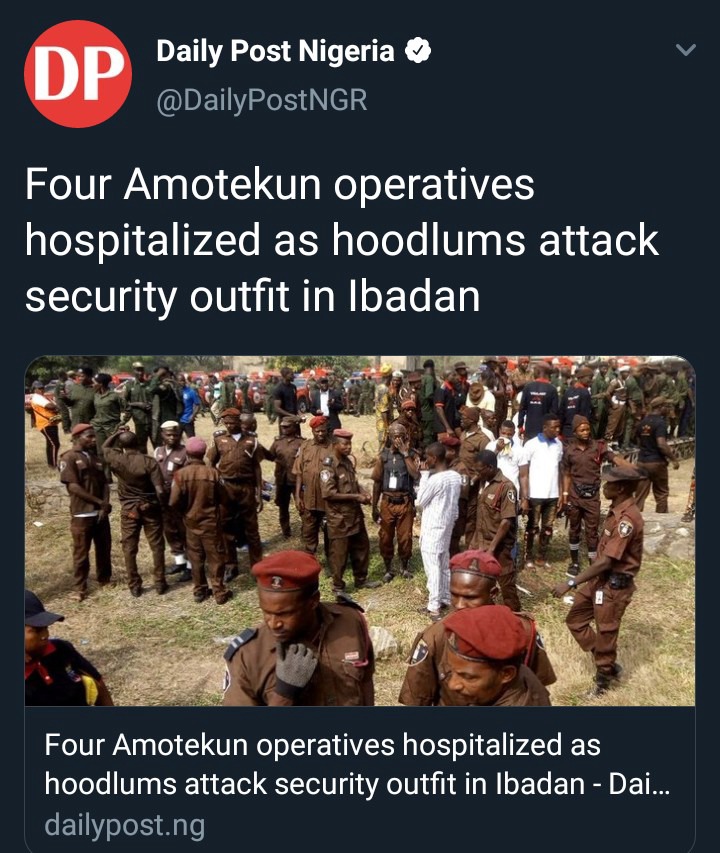 Four Amotekun Operatives hospitalized as Hoodlums attack security outfit in Ibadan.
It was gathered that four operatives attacked by Hoodlums were rushed to the Intensive Care Unit (ICU) of the University College Hospital in Ibadan as a result of the injuries they sustained. The attack took place in Ona Ara local Government area in Friday.
ADAMU GARBA SPEAKS
Former presidential Aspirant Adamu Garba has categorically stated that investing in cows is better than any form of trading or business in cryptocurrency.
Garbage who lend his voice to the latest development where Central Bank of Nigeria (CBN) placed a ban on account used in any transaction of cryptocurrency or facilirating payments for crypto exchange.
It's just unbelievable that a presidential aspirant will say this. However, do you think Adamu Garba is right that selling cows is better than cryptocurrency? Let's hear your opinion. Comment below
Like and share
Follow me for more interesting gist
MORE ARTICLES/NEWS
SEE THE TWO THINGS SUNDAY IGBOHO IS DOING WRONG THAT MAY LATER CAUSE MORE TROUBLES IN YORUBALAND
TODAY'S NEWS: I GET COLD ANYTIME IGBOHO IS MENTIONED - SERIKI, IPOB SETS POLICE STATION ABLAZE, MORE
Content created and supplied by: Limelightechoes (via Opera News )