A young man who works as an Uber Driver in America to provide for his family members who are in Africa, had an encounter with a passenger identified as Lexy Burke. The man whose name is Awil was on duty when he saw a lady looking for a ride and he took her to her destination. During the journey, they chatted in the car and he told the lady few things about himself and how he has been struggling to provide for his family members who are in Africa. This young man says that he was once a full-time driver for Amazon but he lost his job and now he is an Uber Driver. He works for like 10 hours in a day all week to support his family in Somalia.
This young man did not know that his passenger was a popular figure who is known for her magnanimity. The young lady that he carried was Lexy Burke and she is known as a tipper. She loves to give hard-working people more money than the service then rendered. She went viral when she gave a young boy who was playing violin to pay his mom's rent N300, 000 to help his mom. She became famous on tik tok and she got over $45, 000 (17million) donations from the people who saw the video. Since then, she has been touching the lives of people that she encounters.
See pictures of the lady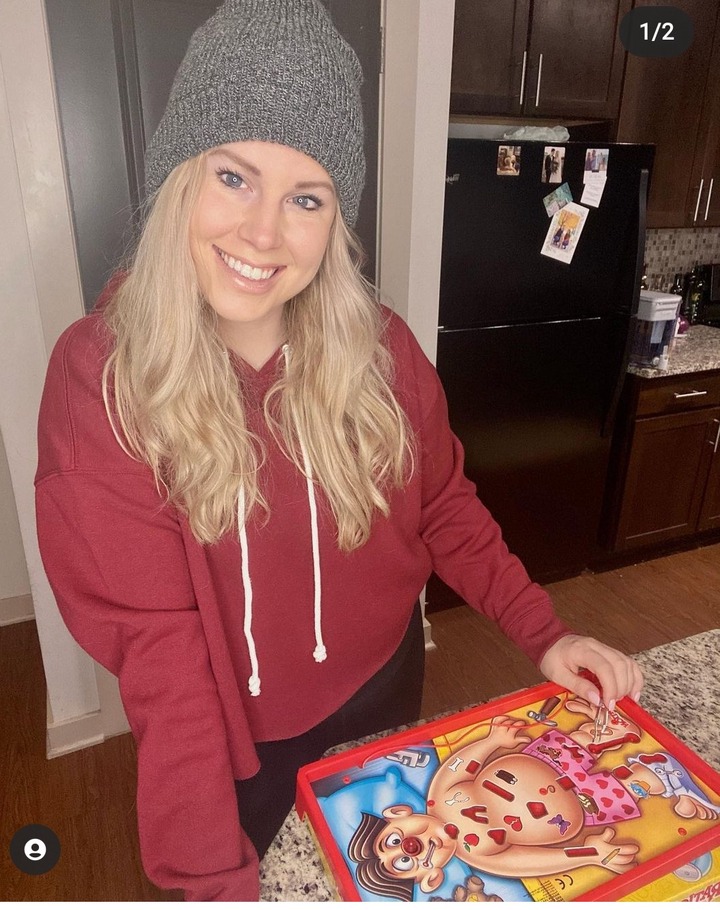 She encountered Awil few days ago and she also changed his life for good. Awil was expecting a few dollars for the service he rendered but this lady decided to give him $1000 instead which is over 380, 000 in Naira. She said 'we know things have been a little crazy this year but we want to make it a little better and we want to make your night. We want to tip you a thousand dollar to help your family'. Awil was shocked and he was initially reluctant to collect the money as he says 'No, that's a lot. I don't deserve that!'
The moment the taxi driver saw the money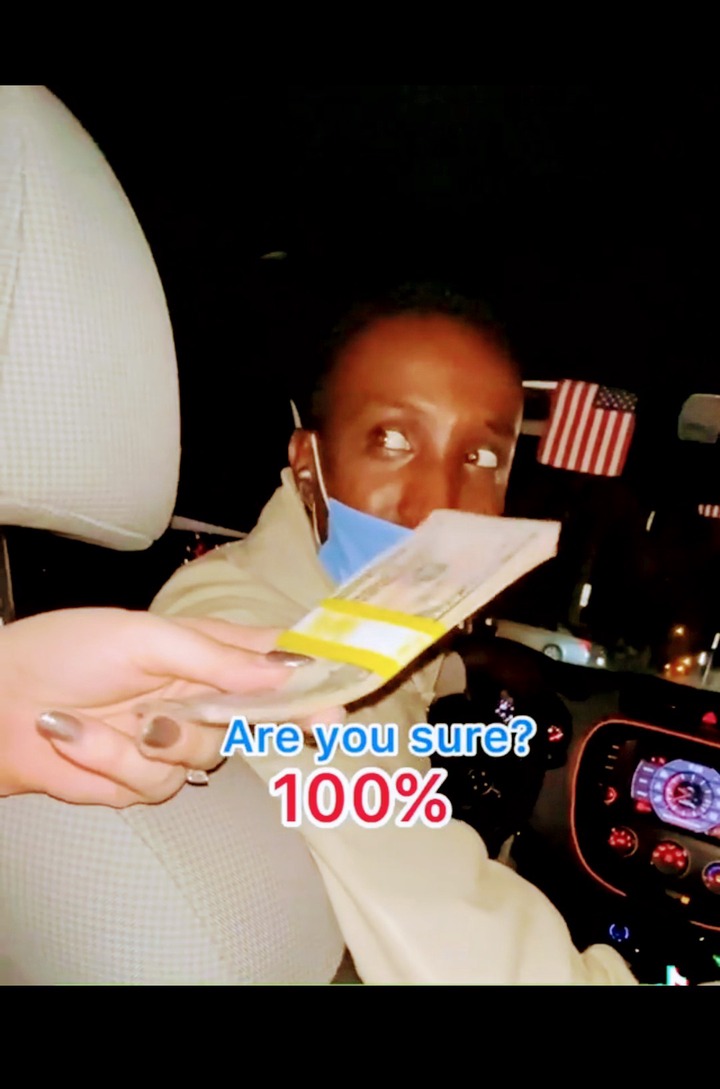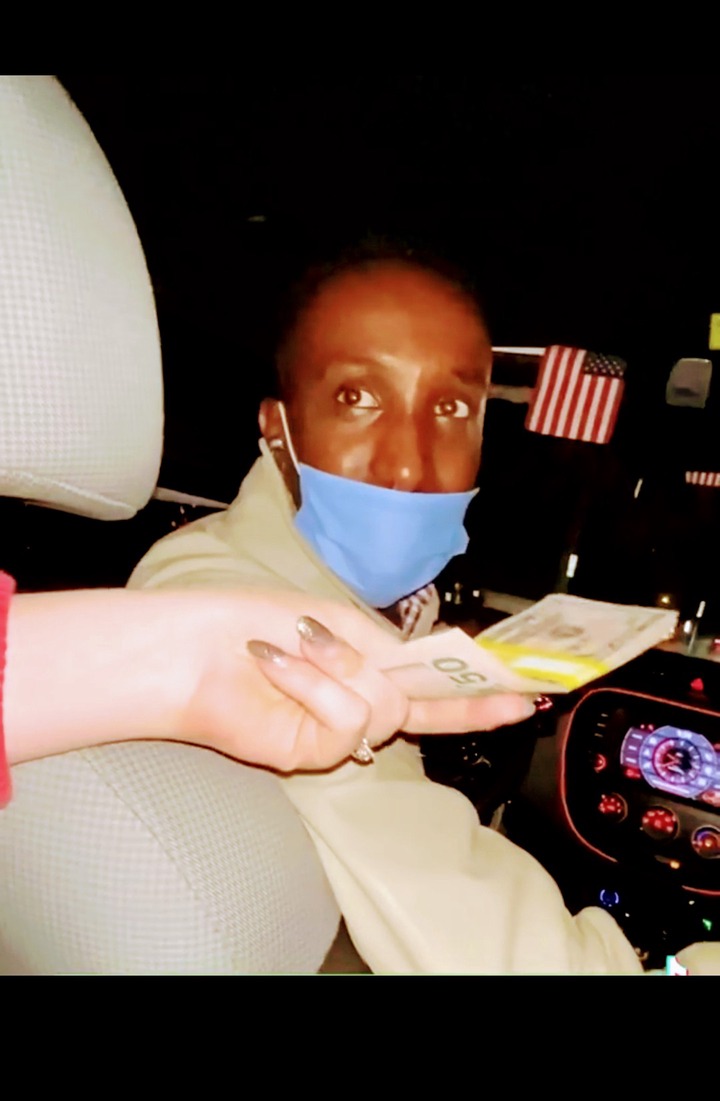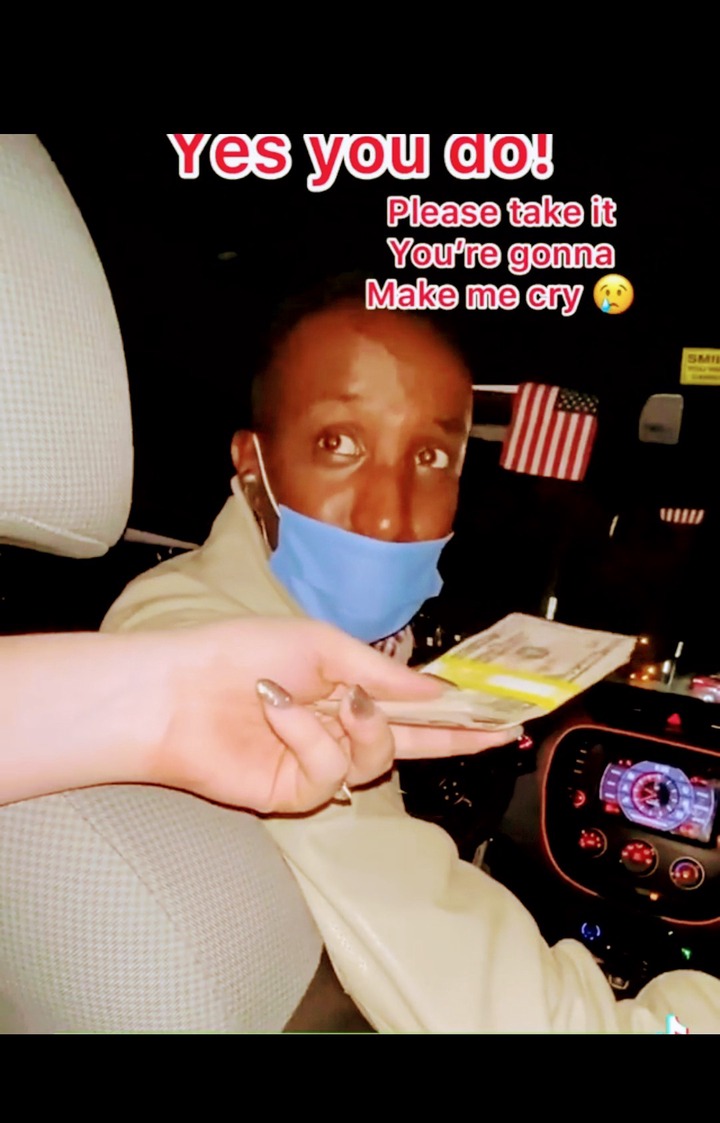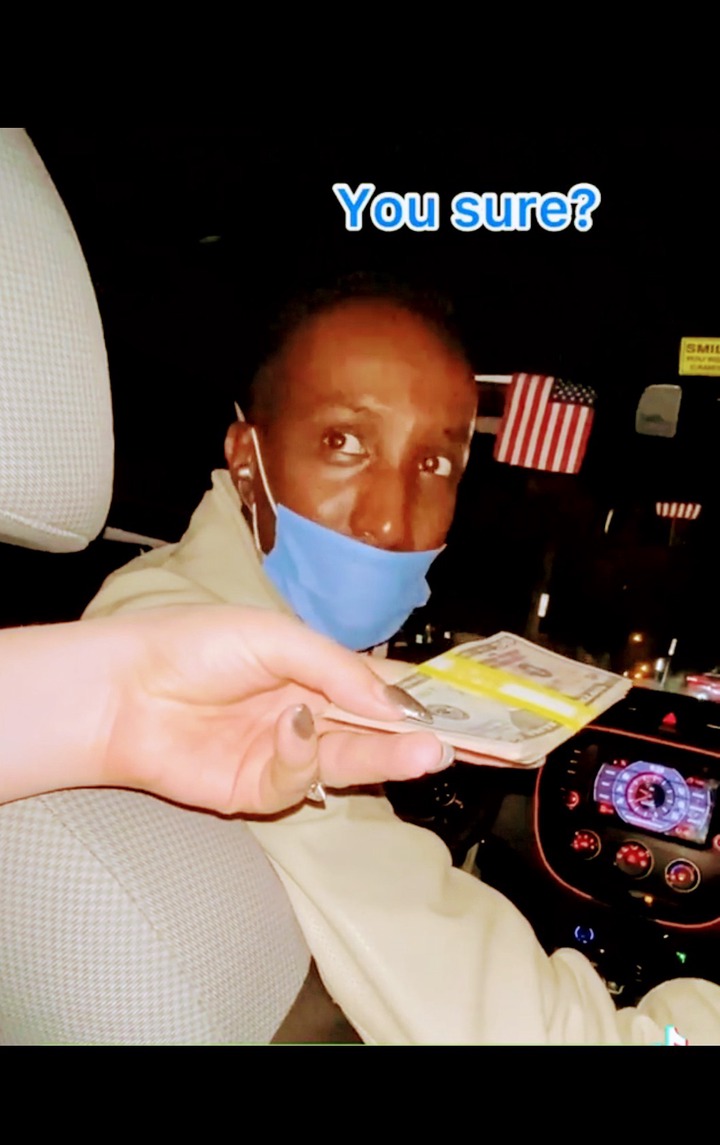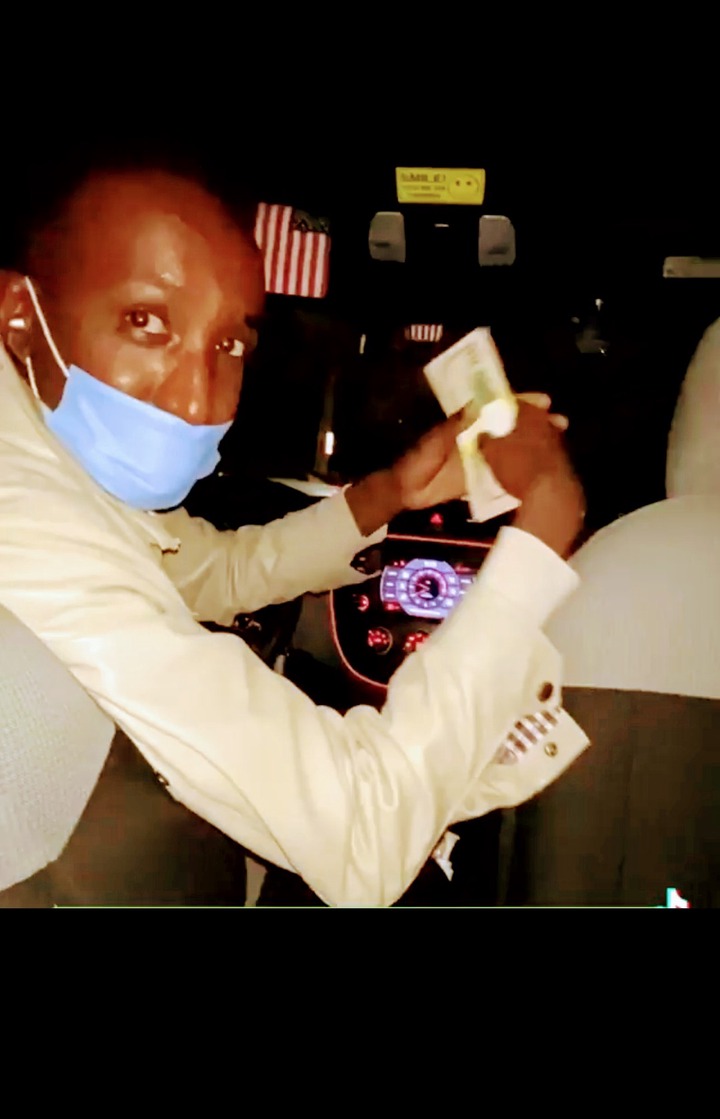 After persuading him, he collected the money and he started crying. He said 'There are good people everywhere in the world. No matter what type of color; No matter what type of living situation, there is someone with a heart who feel for other people. I appreciate this.' The young man could not help but cry. He said that even a 1 dollar is a big deal to his family in Africa because they can feed with that for a whole day. 'We all know the value of a single dollar in Africa.'
He held her hand and started crying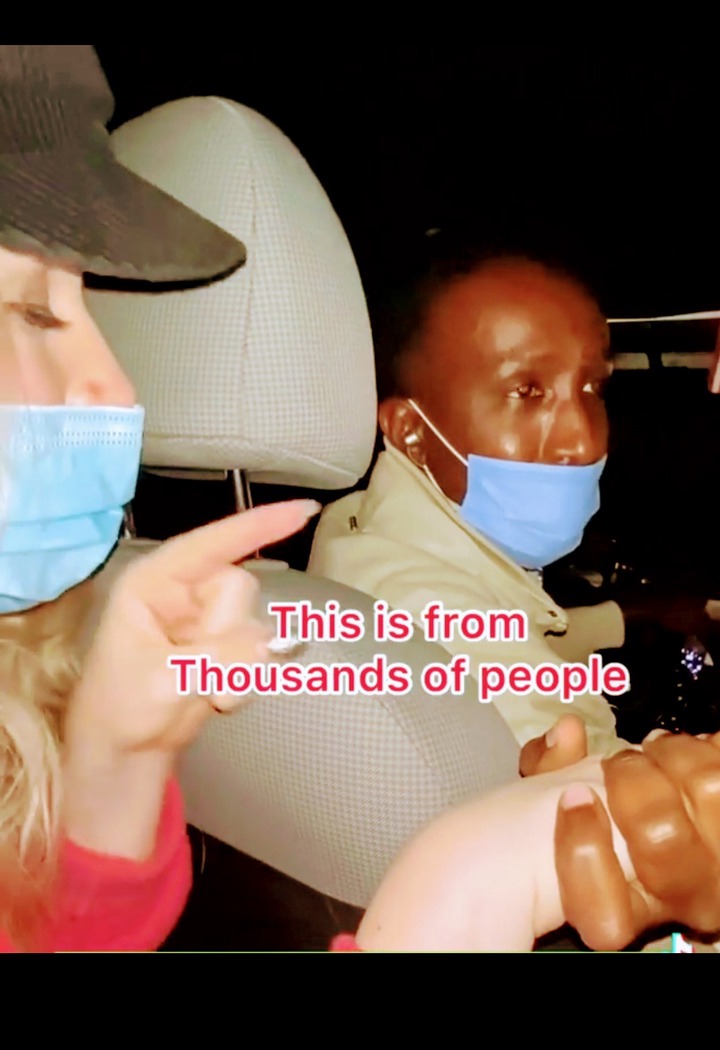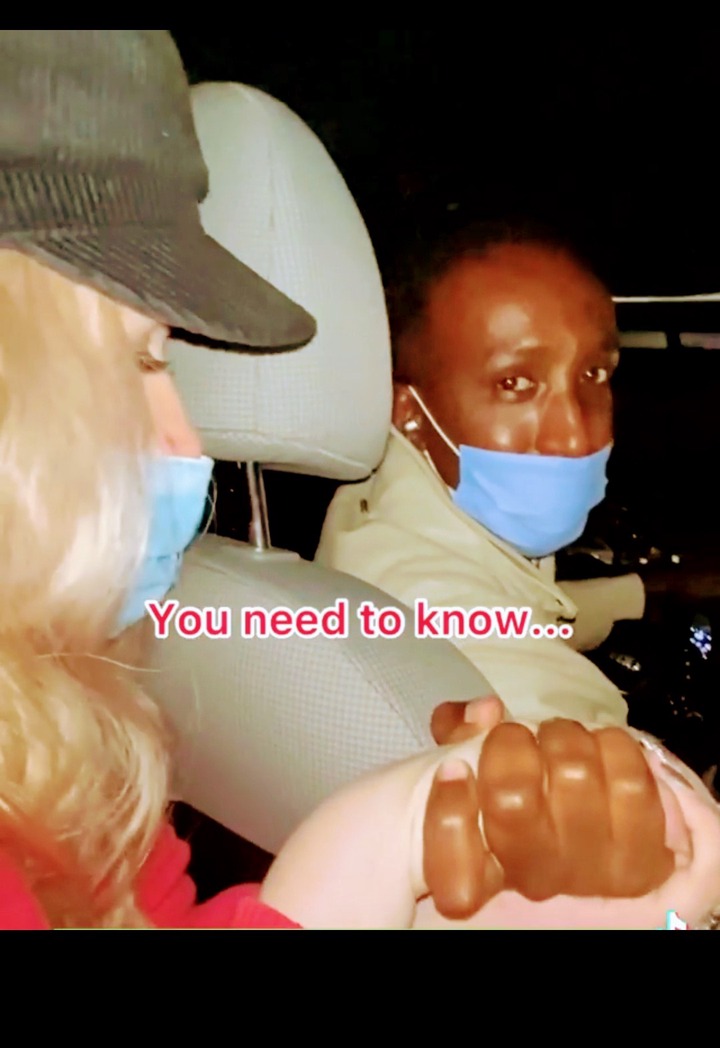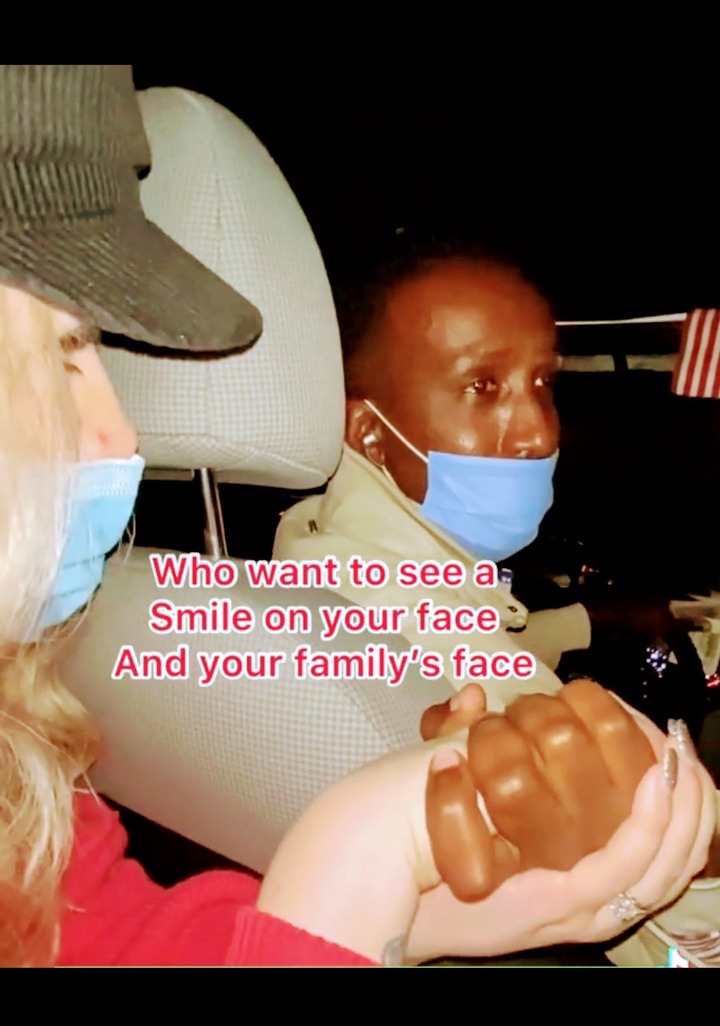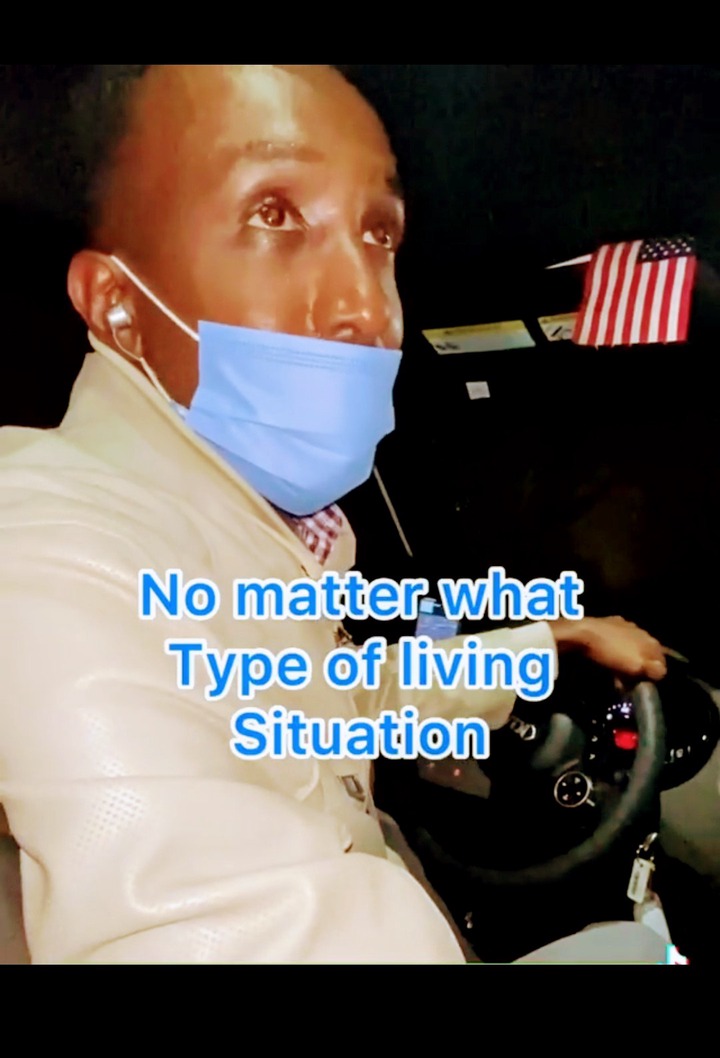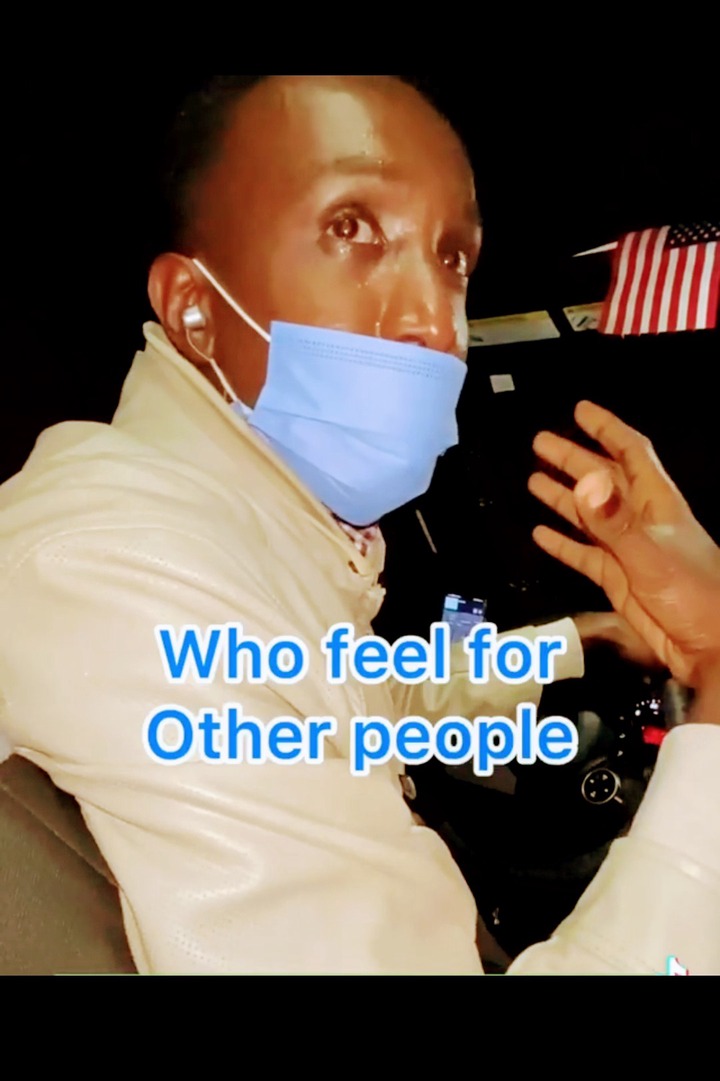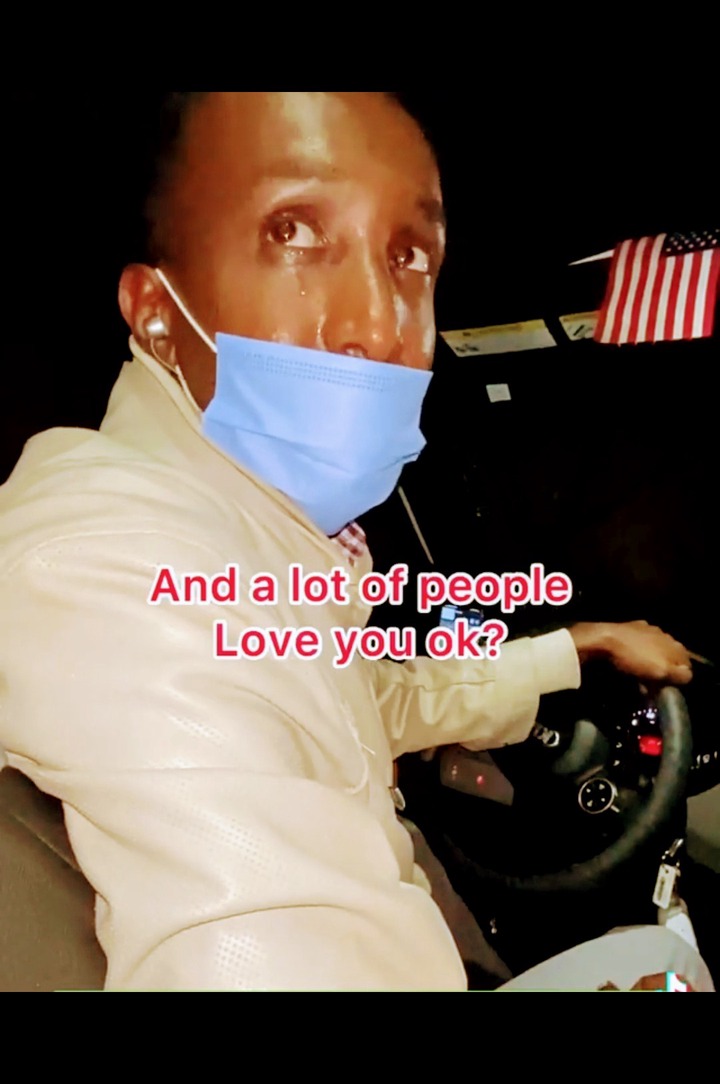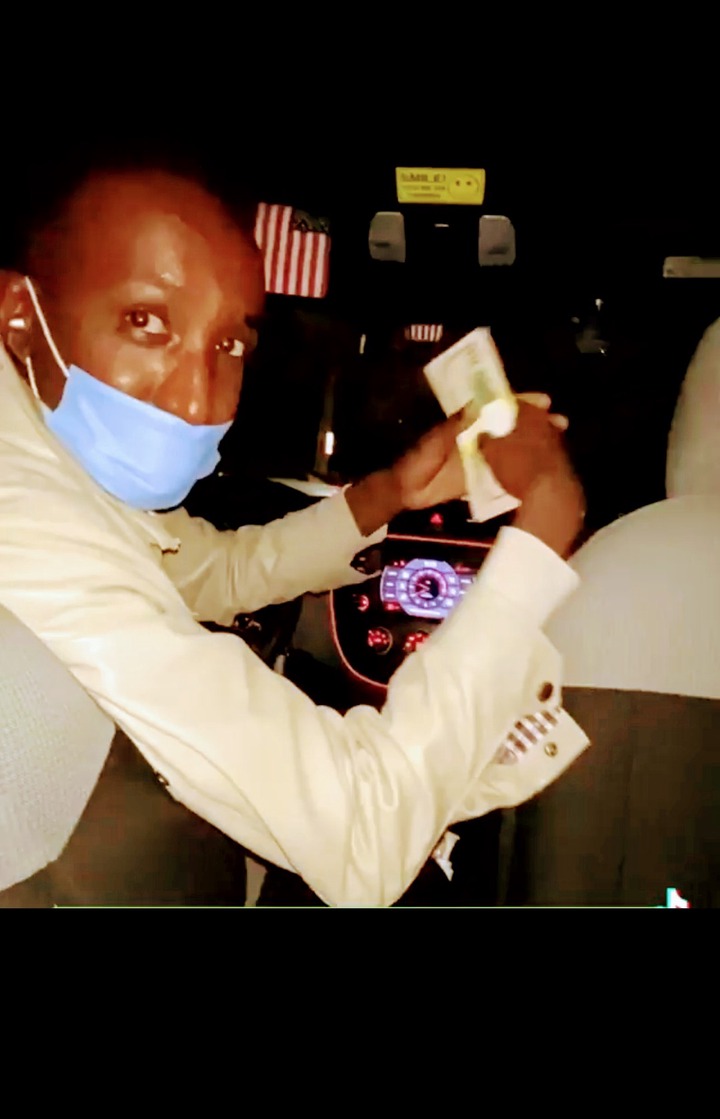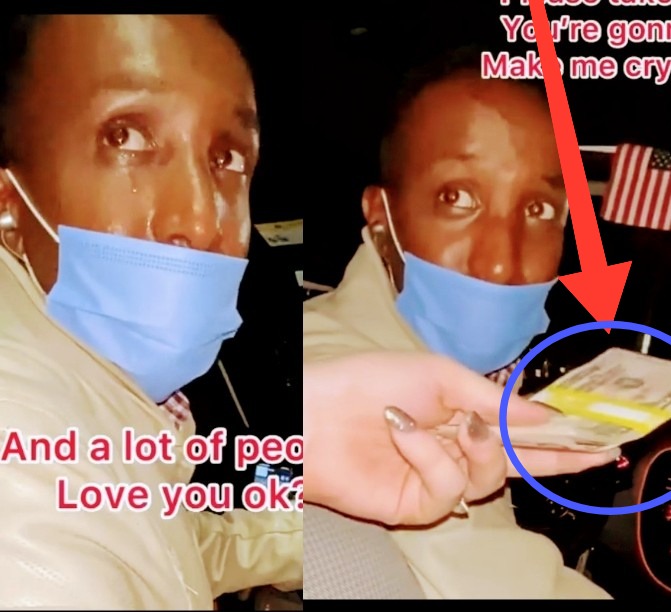 Millions of people across the world love the lady who did this. She has always touched people's lives everywhere she goes. May God also make her happy.
See people's reactions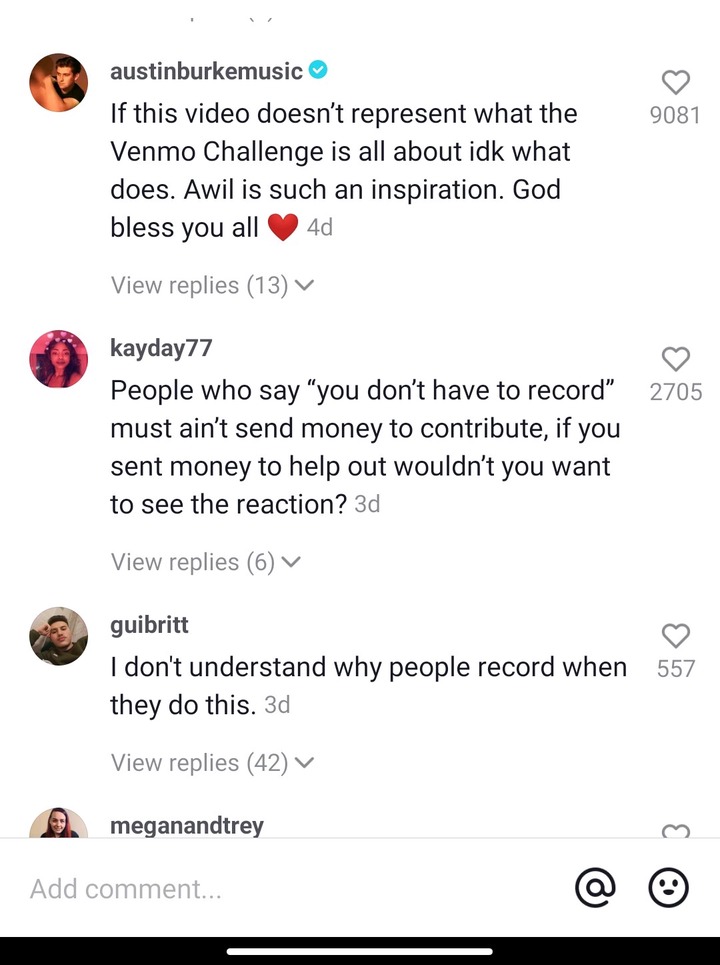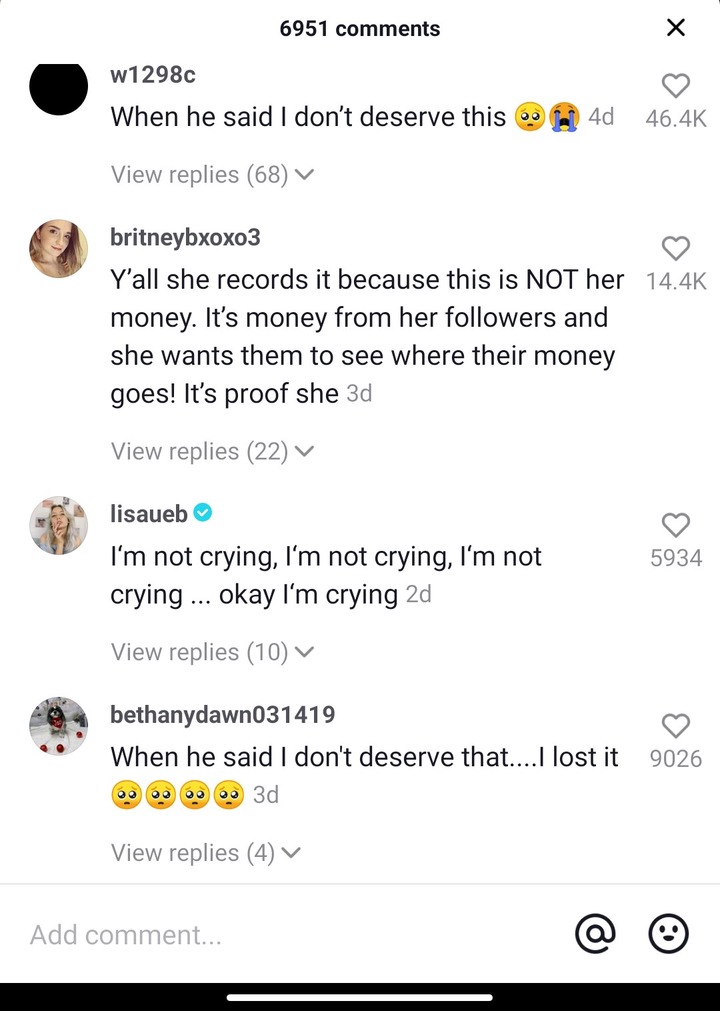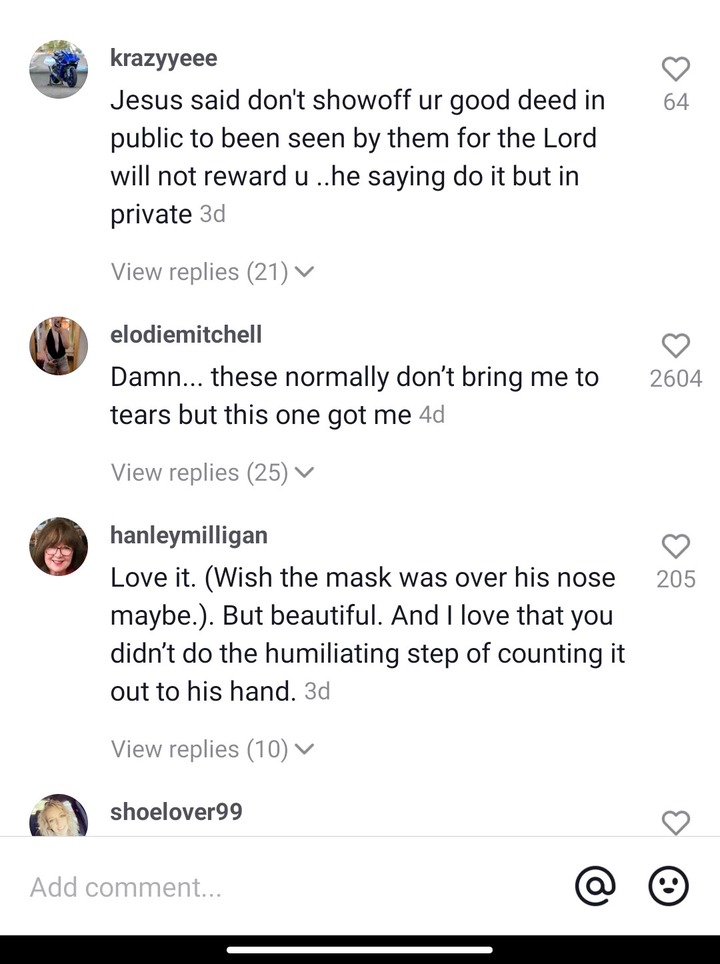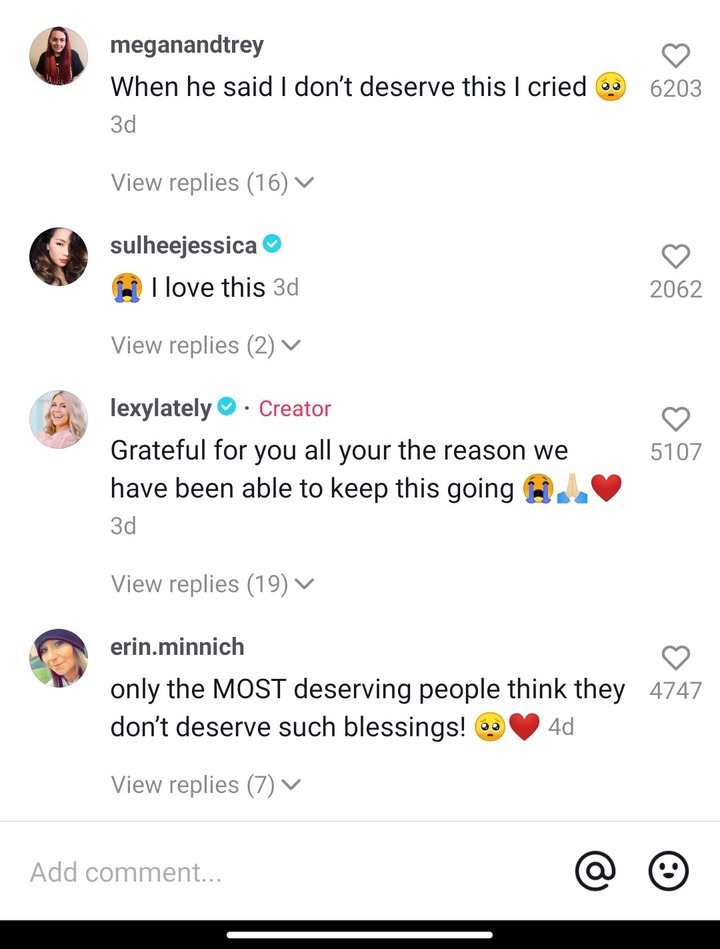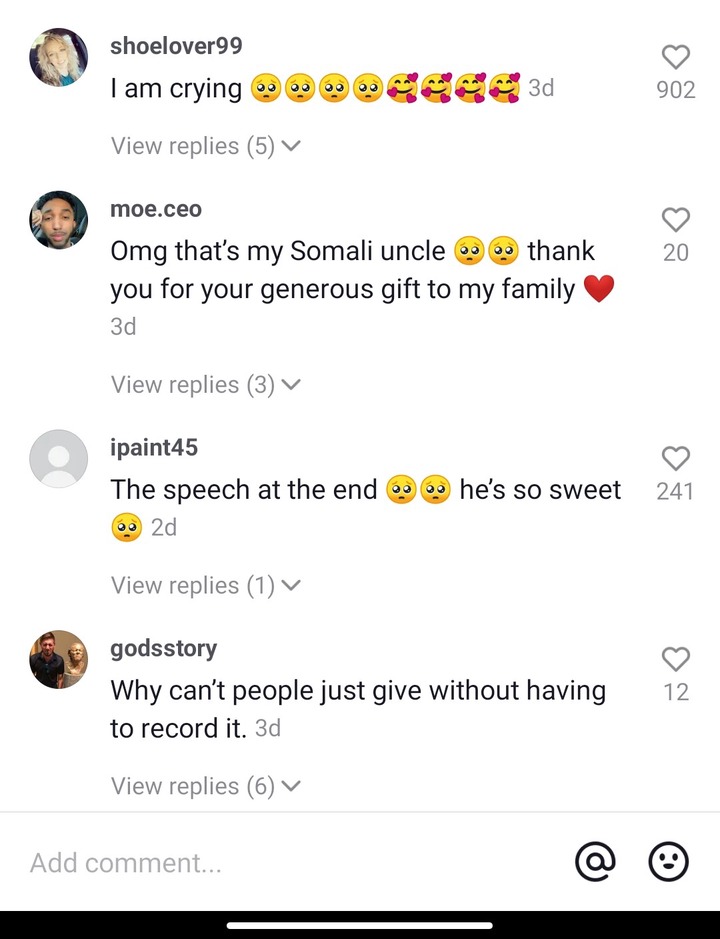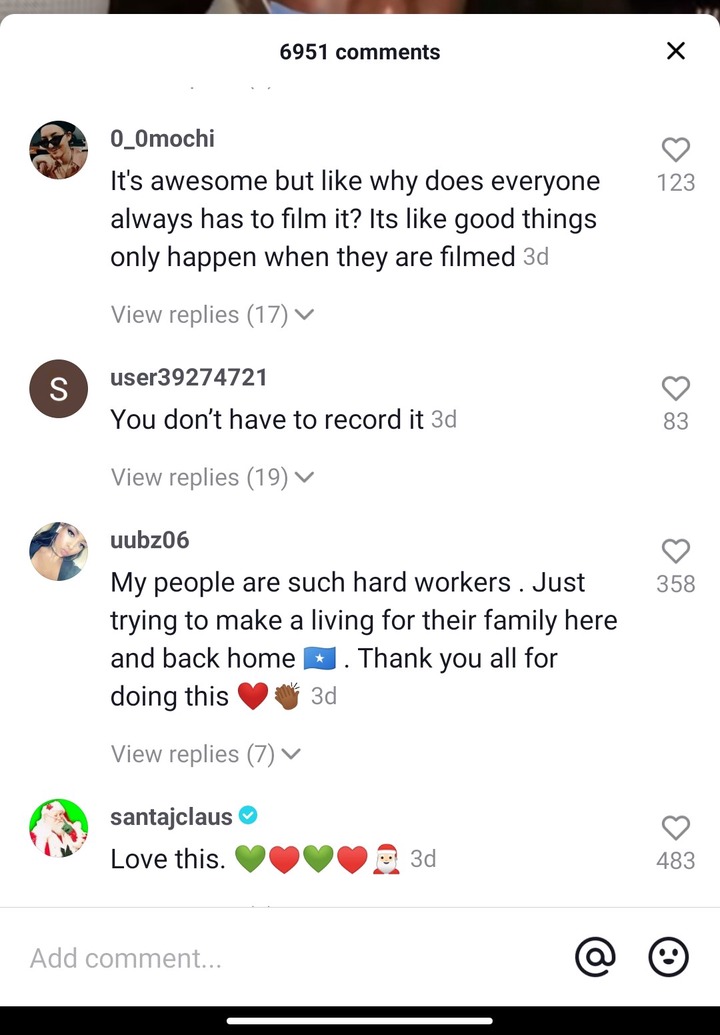 Content created and supplied by: Gistnews01 (via Opera News )