You have definitely heard of volcanic eruption whereby molten magma (hot liquid rocks) are being emitted, but I am sure you haven't heard of volcanic eruption whereby water and ice are emitted. It seems awkward right.
A 14 meter-high ice tower that has the same structure with that of a volcano has become a sight of attraction for tourists as water(which turns almost immediately to ice) is been spout from its vent.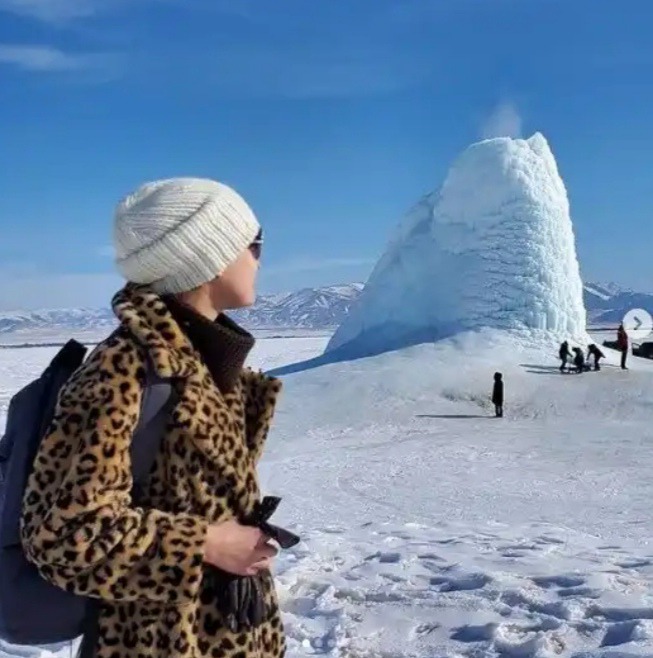 Located between the villages of Kegen and Shyrganak which is at least four hours away from the Kazakh capital city of Nur-Sultan the rare ice volcano site has been receiving visitors lately as tourists troop in large numbers just to get a glimpse of it.
It was gathered that the ice volcano is as the result of an underground spring that spouts water all year-round.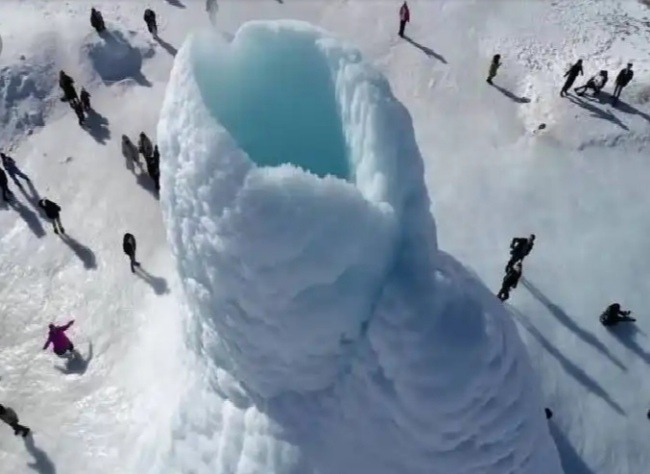 In the summer, it causes a green vegetation but in winter, the reverse is the case as the temperatures drop below zero causing the water to freezes thereby resulting in the creation of the ice volcano cone.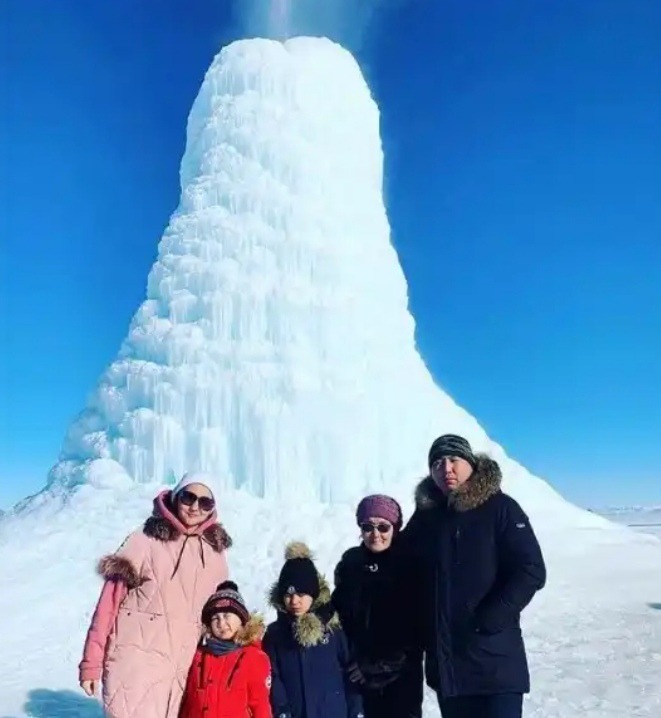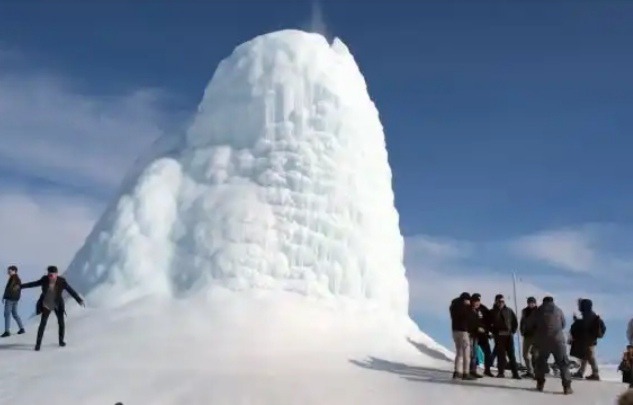 Yeah instead of molten magma, water than turns into ice immediately is spout.
What do you think about this ice volcano mounof a thing? I'm sure you also want to go there for sight seeing.
Your reaction or any other thought can be chipped in via the comment section.
Don't forget to follow, share and send.
Content created and supplied by: Fatiu10 (via Opera News )