Good evening my dear brothers and sisters.How are you doing today? I hope everything is very fine.In this post, I will be showing you 7 Officers that died yesterday in a plane crash.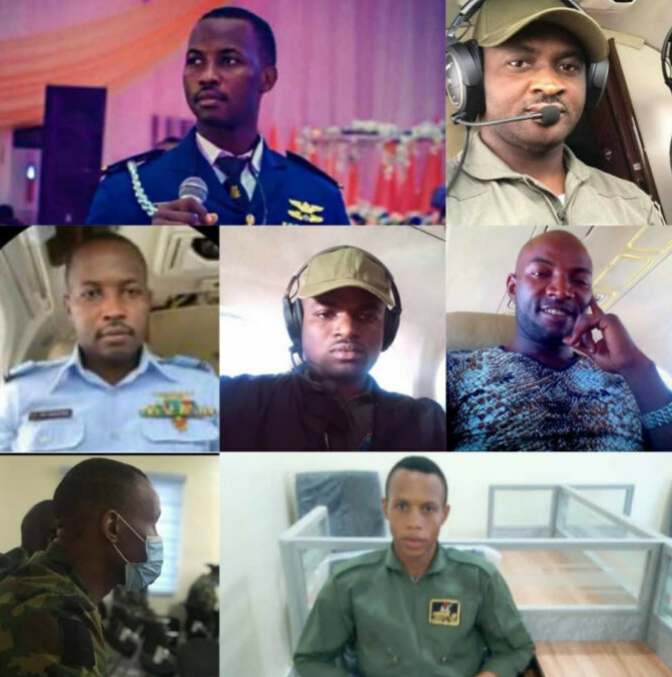 The Nigeria Air Force has published the complete names of the seven (7) Air Force officers and a craftsman that died in the plane crash yesterday in Abuja.
The accident was revealed yesterday by Air Marshal Ibikunle Daramola,the Director of Public Relations and Information.The names of the deceased officers are below:
(1)The first officer is "Flight Lieutenant Haruna Gadzama": This man was a Captain in Nigerian Airforce.
(2) The second officer is Flight Lieutenant Henry Piyo (Co-Pilot).
(3) The second person is "Flying Officer Micheal Okpara": This man was the Airborne Tactical Observation System ATOS Specialist.
4. Another officer is the warrant Officer Bassey Etim.He was also ATOS Specialist.
5. Flight Sergent Olasunkanmi Olawunmi.He was also ATOS Specialist.
6.Sergeant Ugochukwu Oluka: This man also died in the accident.He was also the Airborne Tactical Officer System (ATOS) Specialist.
7. Air Craftman Adewale Johnson:He was an Onboard Technician.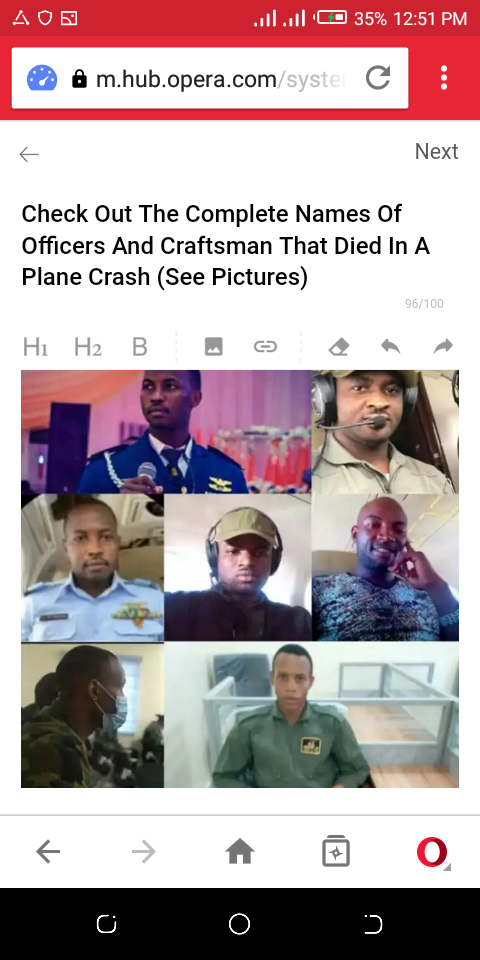 Meanwhile, the public relations officer,Daramola disclosed that the Chief of Air Staff, Oladayo Amao has set-up an investigative committee find the causes of the accident.
Moreover,the Chief of Air Staff has extended his condolence greetings to the family of the deceased officers and the nation at large over the loss of these officers.May their gentle souls rest in peace.
Hence, if you have discovered this article very useful kindly like, comment and share with your love ones.Also, don't forget to follow me up for important information.Thank you for reading this article.May Almighty God bless you all.Thank
Content created and supplied by: Spdone (via Opera News )