Here are today's trending news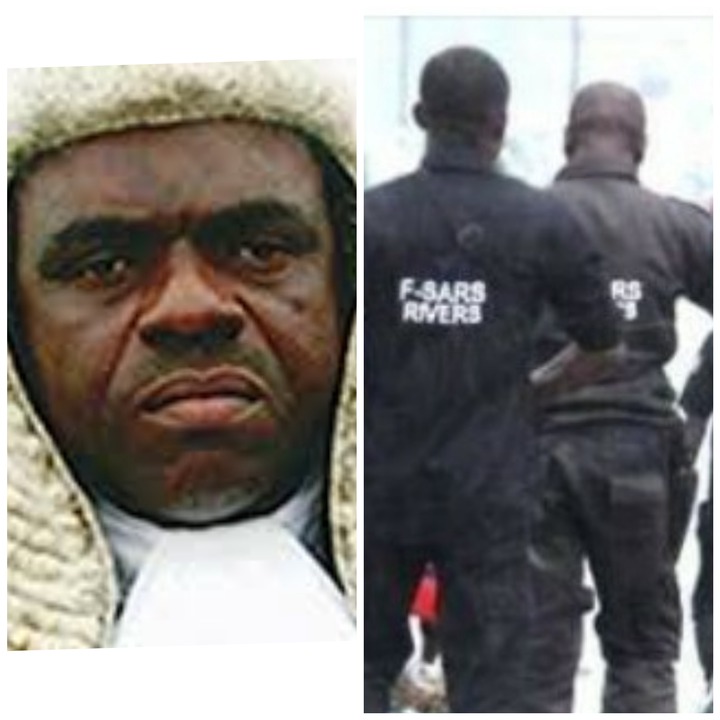 OYO CRISIS - ELEVEN BURIED IN IBADAN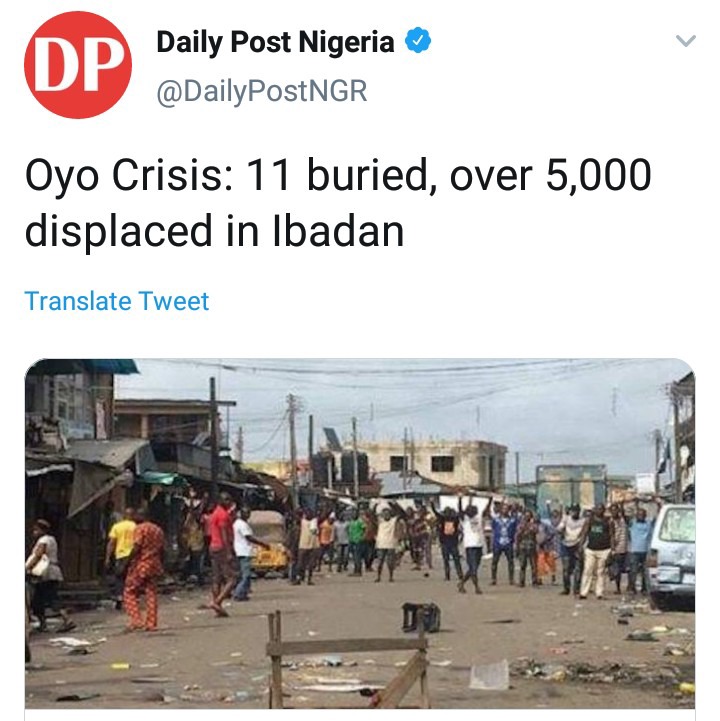 Residents of Shasa Market in Akinyele Local Government Area of Oyo State has been in crisis since on Thursday when fight broke out between a Hausa man and a Yoruba trader clashed, leading to the death of many residents.
The Daily Post reports that no fewer than 11 persons were reportedly buried on Sunday in the aftermath of the clash.
According to The Daily Post, about 5,000 Hausa traders, women and children were displaced during the crisis, as many fled for their lives.
OYO CRISIS: SOUTH WEST GOVERNORS WADE IN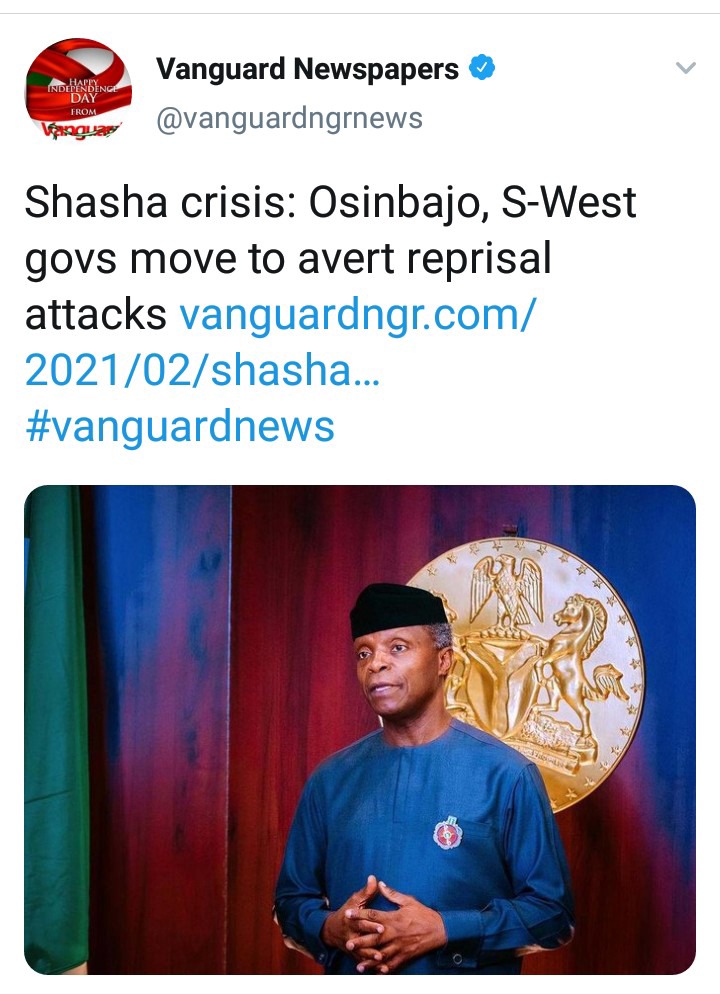 The crisis in Ibadan has resulted in the death of over 10 person since it began on Thursday. Earlier, the Daily Post reported that about 11 persons that was killed in the clash was buried on Sunday.
According to The Vanguard, the Chairman of the South-West Governors' Forum, Governor Rotimi Akeredolu, visited his Oyo State counterpart concerning the issue. Both governors visited the area were they urged the Yoruba elders in the area to prevail on the youths to allow peace to reign.
ARREST APC CHAIRMAN, PDP TELLS IGP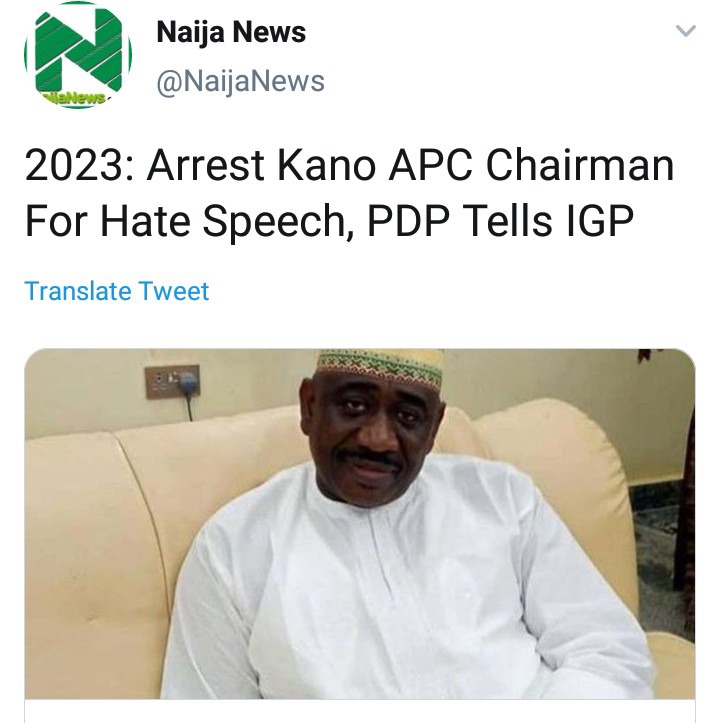 Peoples.Democratic Party (PDP) have perceived the statement of the APC chairman in Kano State, Alhaji Abdullahi Abbas, as "hate speech".
The APC chairman while speaking at the swearing-in ceremony of the newly elected chairmen of the 44 local government councils in the state said: 'attack and punish anybody you see trying to steal votes during the election in 2023'while also calling on his party youths to 'keep their weapons for now's according to Naija News.
According to Naija News, the Peoples Democratic Party (PDP) has now asked the Inspector General of Police, Mohammed Adamu, to arrest the APC chairman in Kano State, Alhaji Abbas, over hate speech.
COURT SENTENCED EX SARS OFFICER TO DEATH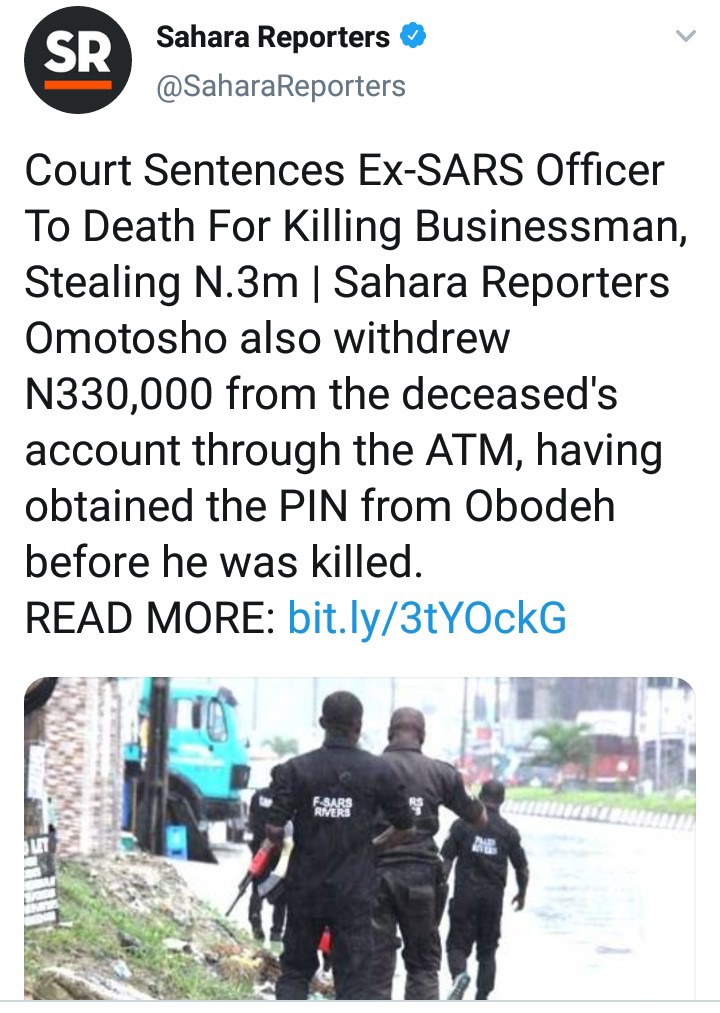 Some Special Anti-Robbery Squad (SARS) member in Benin, Edo State Police Command, were accused of conspiracy in the extrajudicial killing of a businessman, Benson Obodeh, in 2015.
A High Court in Benin, Edo State have found them guilty on eight counts charges bordering on conspiracy to steal and murder. A dismissed constable, Joseph Omotosho, who was attached to the defunct SARS has been sentenced to death by hanging, SaharaReporters reports.
Adeleke Adedeji, Abena John, Oniyo Musa and Henry Shobowole, are the four others. They escaped in the jailbreak during the #EndSars protest last October and had their sentences suspended.
Was the comments of the Kano APC chairman enough to warrant arrest? What is your take on the crisis in Oyo State? Tell us your opinion in the comment session.
like & share on all social media platforms. Follow us for more interesting
Content created and supplied by: BladeConsult330 (via Opera News )