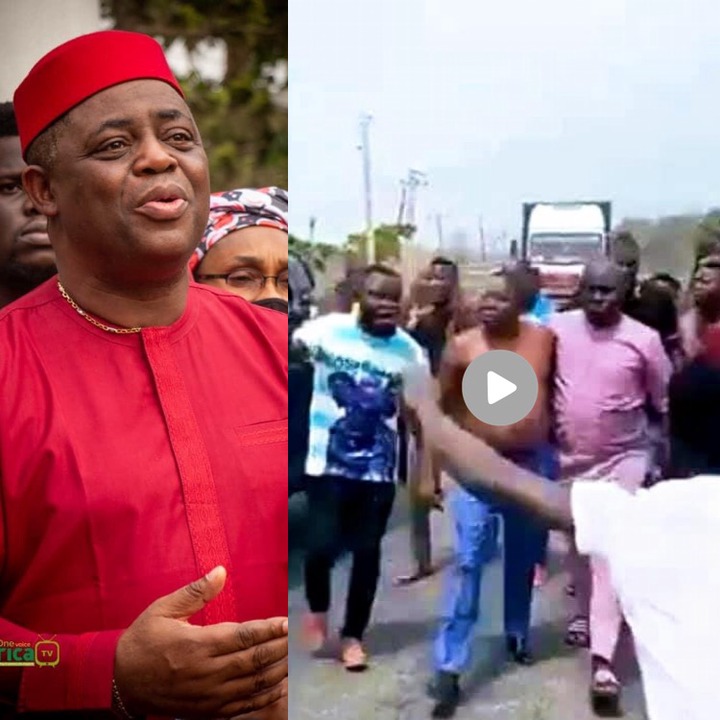 Femi Fani-Kayode has reacted to the video of Nigerian security operatives attempting to arrest Sunday Igboho on his way to Lagos to see a top Yoruba elder. 
A joint team comprising of the DSS, Nigerian Army, Police on duty were captured in the video. 
In what looks like a violent confrontation, a shirtless Sunday Igboho emerged from a crowd mixed with agitating youths and security operatives.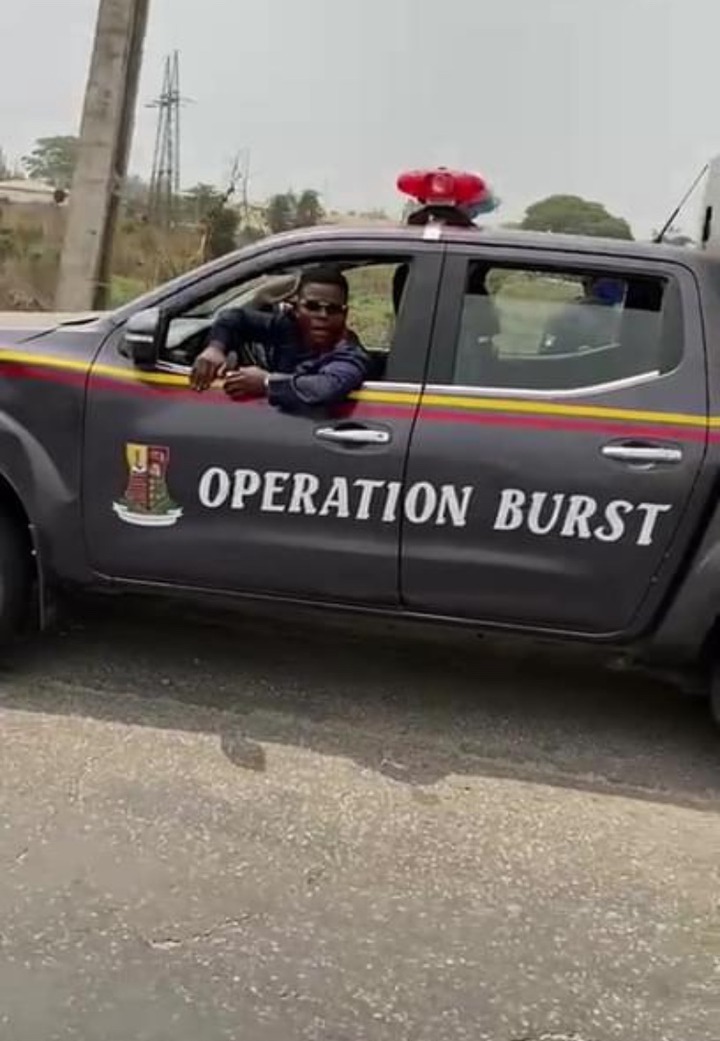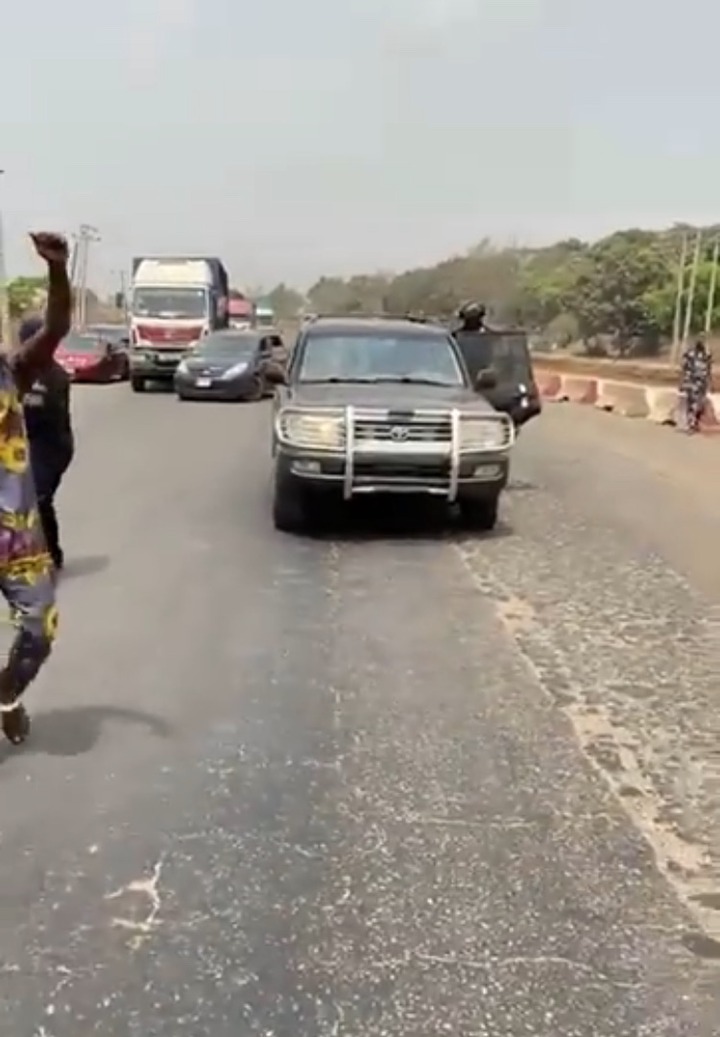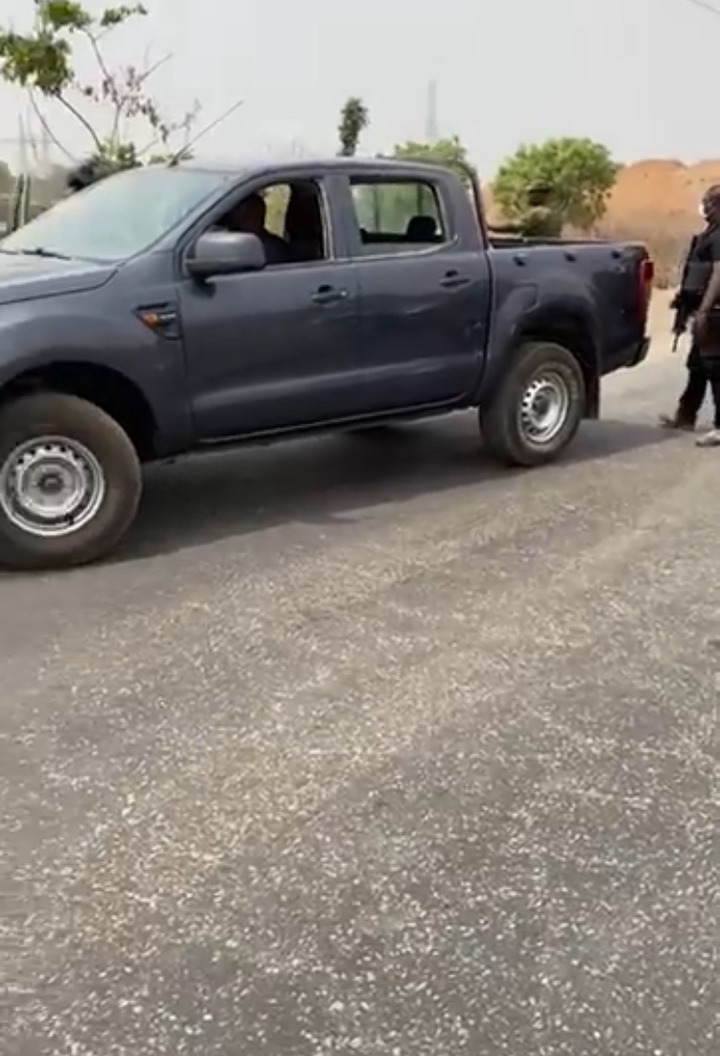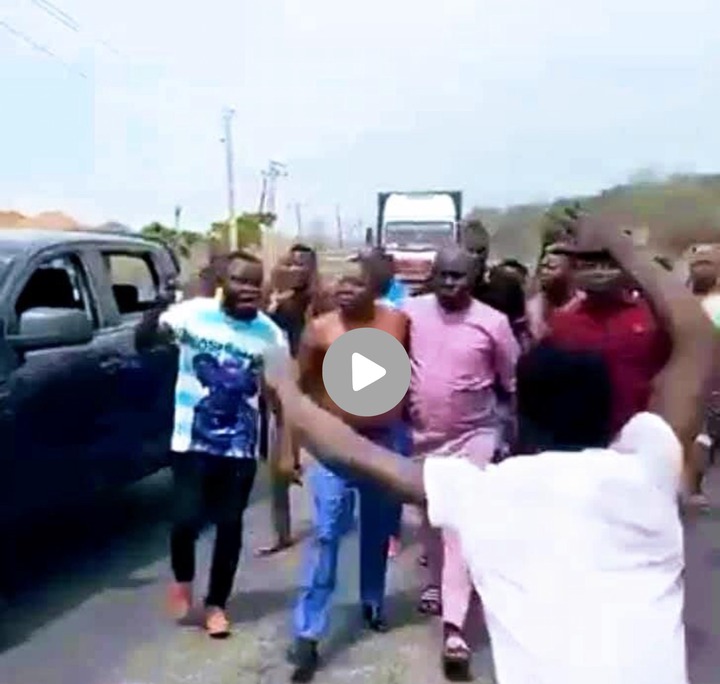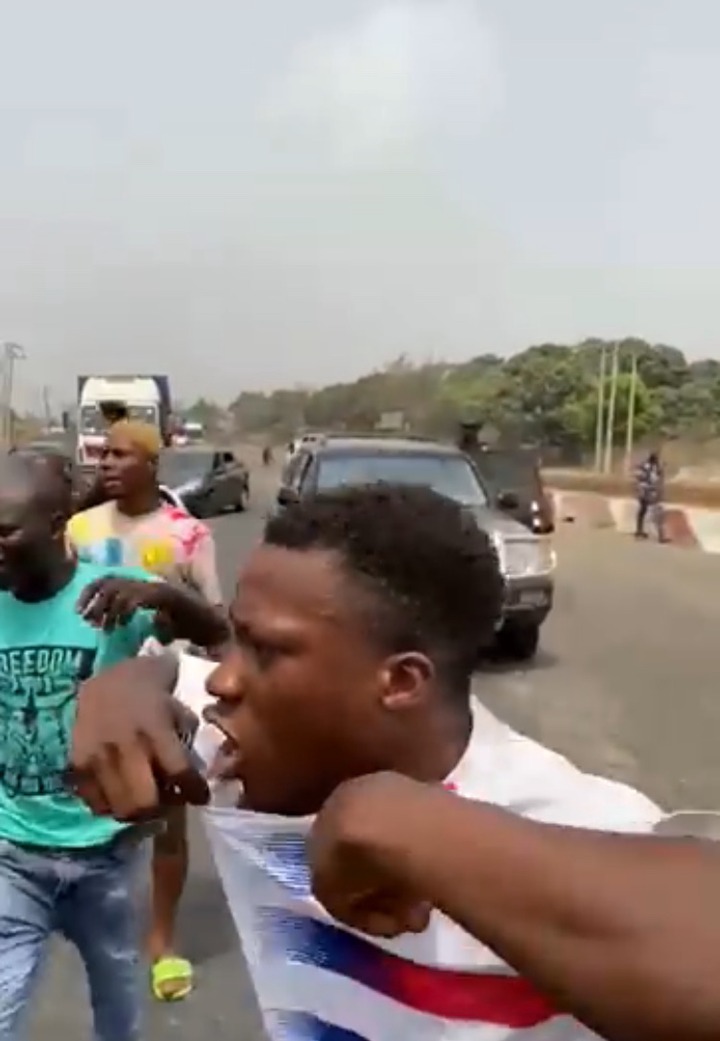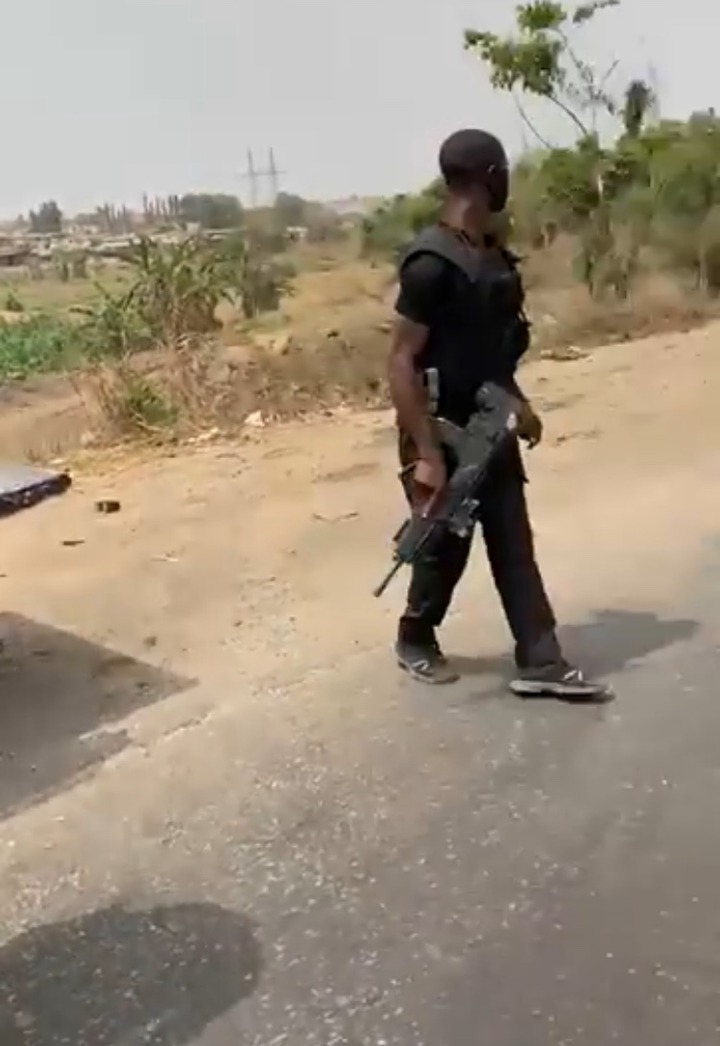 According to Femi Fani-Kayode, Sunday Igboho told him that there was a violent attempt to arrest him earlier today by a joint team of soldiers, DSS operatives and policemen numbering about 40 on the Ibadan/Lagos Expressway whilst he was on his way to see Baba Ayo Adebanjo in Lagos.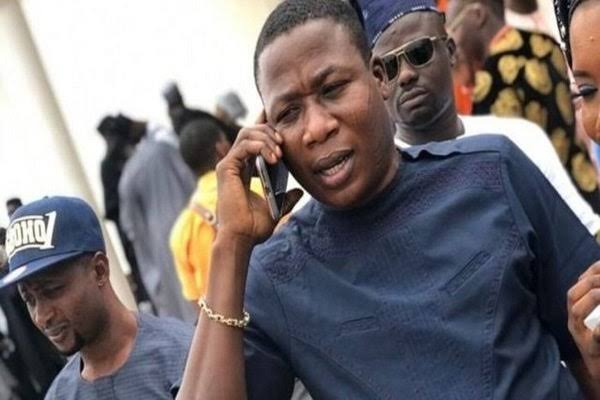 Click on link below to watch video;
Reacting to the issue, Femi Fani-Kayode condemned the attempt to arrest Sunday Igboho—who to the best of his knowledge committed no crime, stressing that it is a reckless and very dangerous move. 
Kayode urged restraint on all sides, advised the security operatives to invite Sunday Igboho to their office if there's need for them to see him.
He also warned the federal government that Sunday Igboho is a hero to millions of Yorubas and either killing him or detaining him unlawfully would be the biggest mistake they could make.
"Building bridges, dialogue and the pursuit of peace is better than intimidation, threats, violence and war. A word is enough for the wise," Femi Fani-Kayode concluded.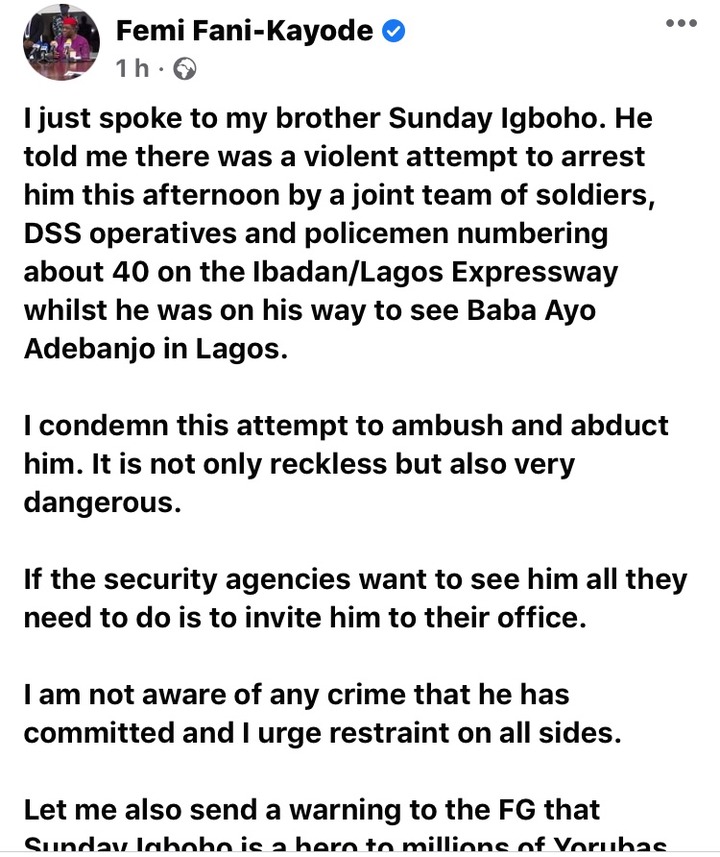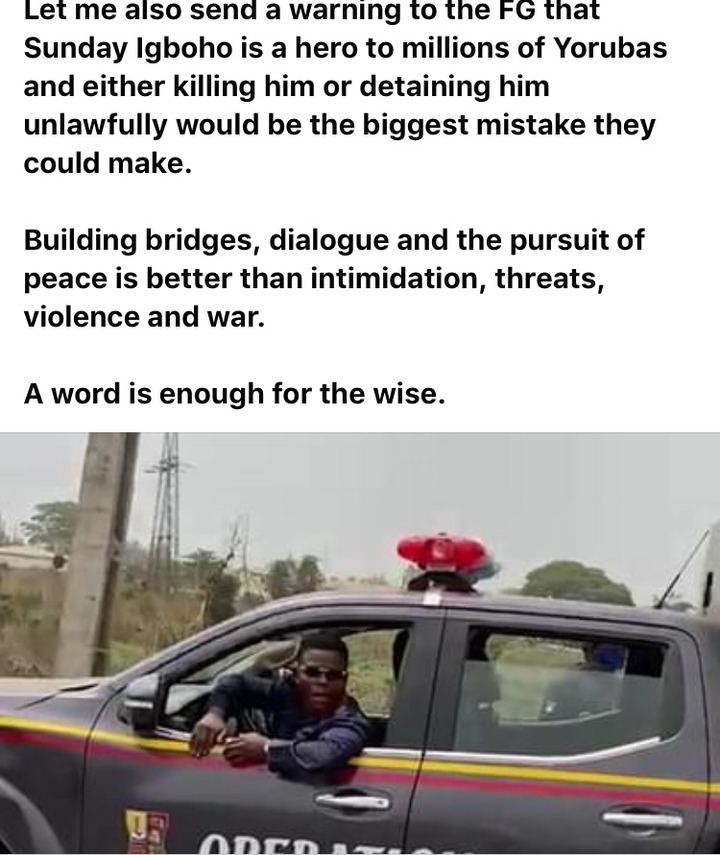 Recall that last month, the IGP had ordered the arrest of Sunday Igboho—a Yoruba activist and businessman who vowed to flush out killer herdsmen in the Southwest region of the country.
Content created and supplied by: Chimsombiri (via Opera News )