Recalled that DNA trended on the internet a few weeks ago after the tragic story of Mrs. Juliet. Many men have already shared their side of their DNA story. A young Nigerian man has narrated what happened in the house of his uncle after he discovered that 2 of his children are not his own.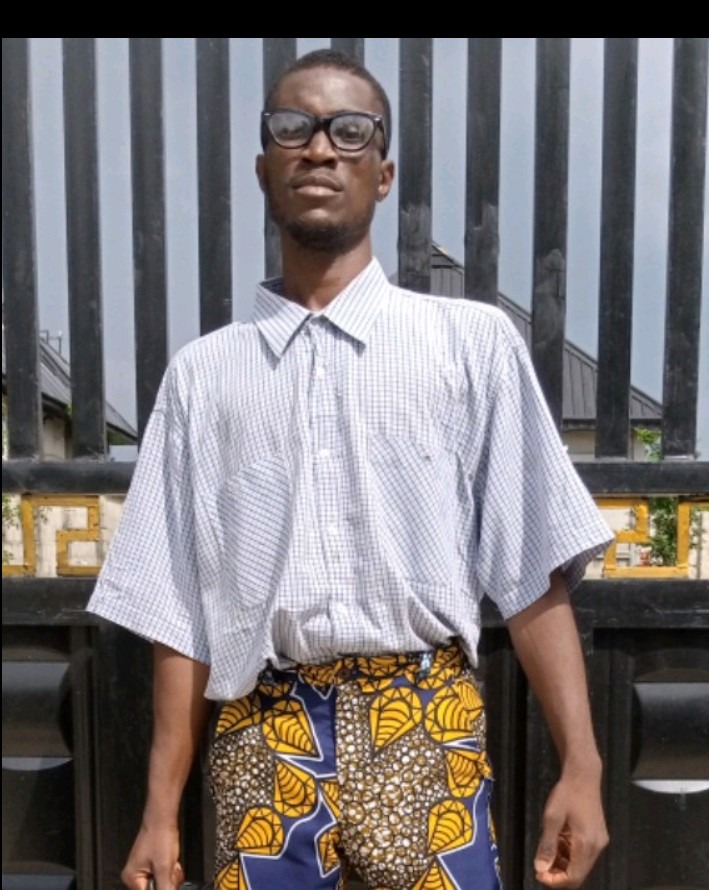 The young man publicly known as @Ikhuria has explained how the wife of his uncle reacted after her husband discovered the false identity of his children. The man claimed that his uncle's wife was not feeling any remorse for what she did to her husband. She told him that he can still manage the children as his own.
The uncle couldn't bear the heartbreak of feeding the children who are not his own, he was rushed to the hospital where his life is being treated.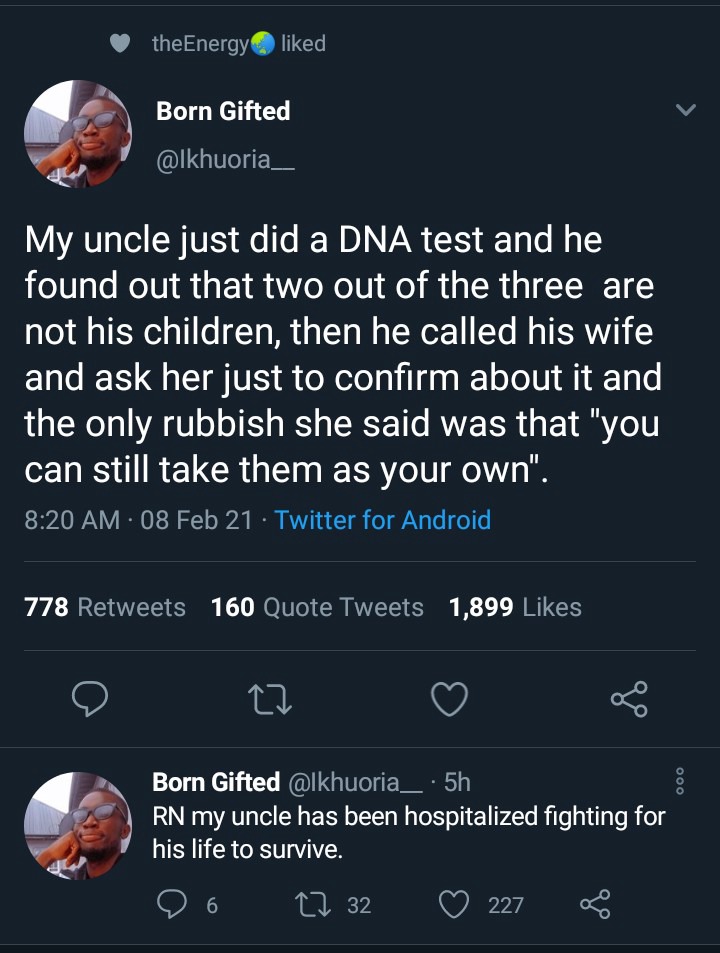 The tweet has gotten the reactions of people who don't like what the woman did to her husband. The wife was not bothered by giving birth to another man's child in her maternity home.
See top reactions on Twitter.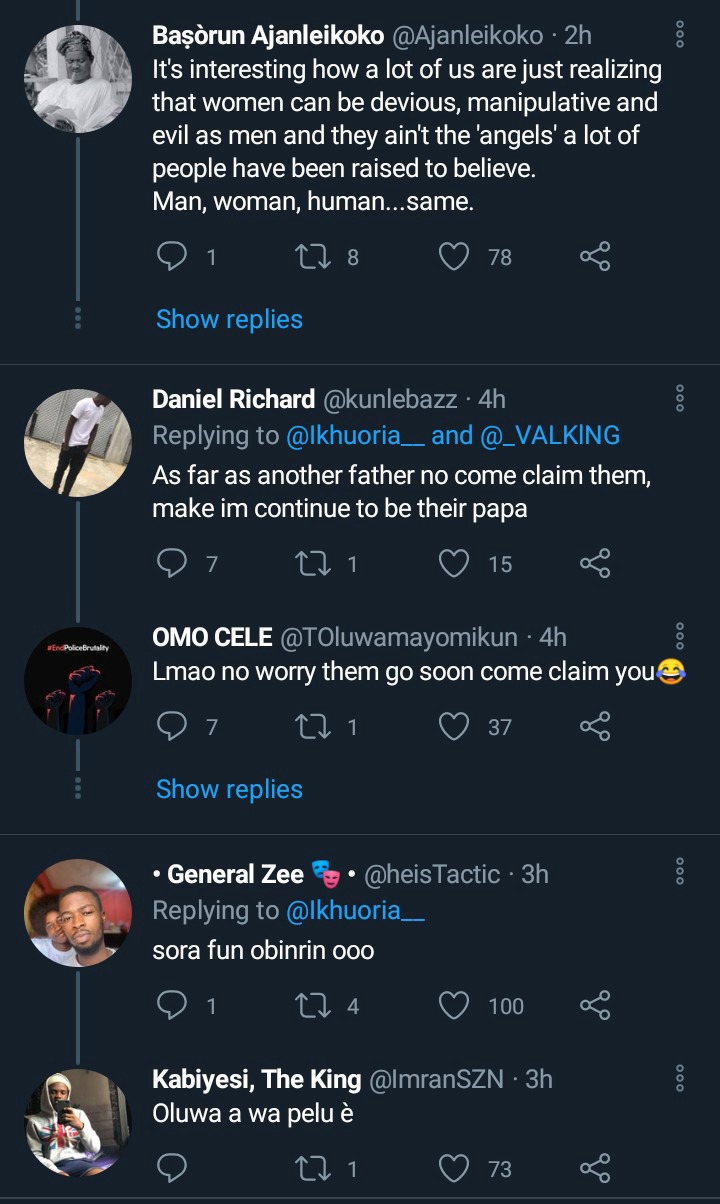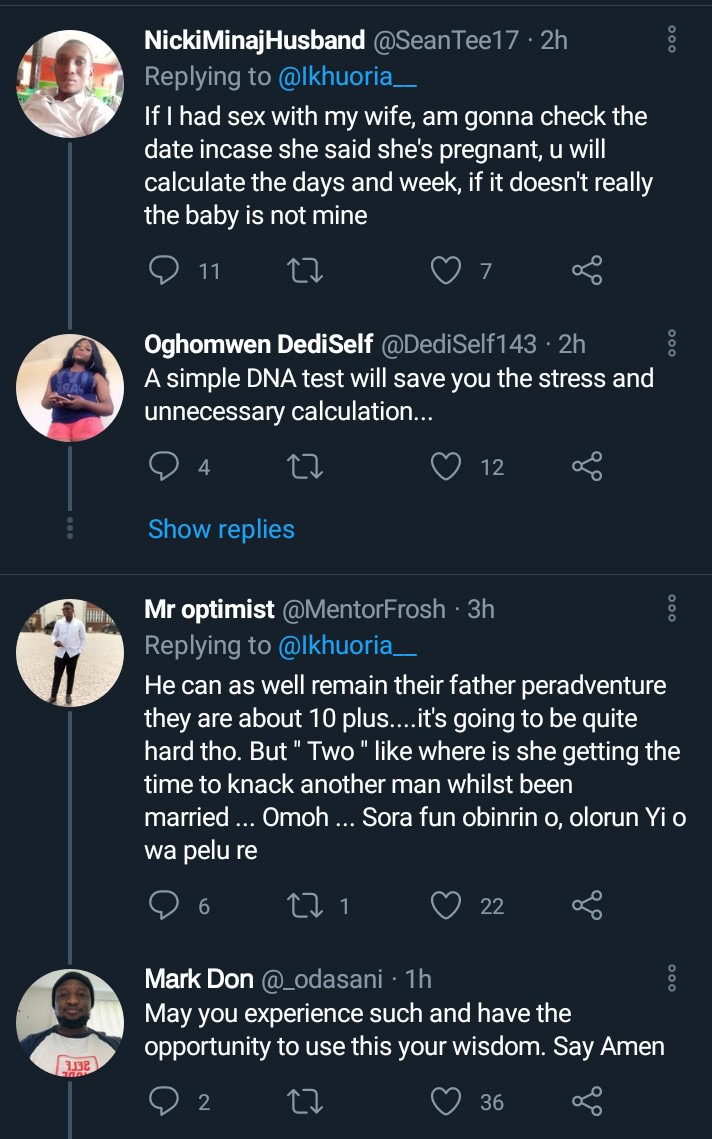 Content created and supplied by: Chigent (via Opera News )