The issue between the Fulanis living in the South Western part of Nigeria and the Yorubas have been lingering for the past few weeks. Lives and properties have been lost as a result of the violence that have resulted from it. Several Nigerians have added their own voice to the matter, to see that everybody, no matter, the religion, tribe or tongue, lives together to complement each other.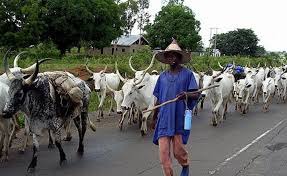 According to Daily Trust, it was said that 7 Fulani herdsmen were murdered in Maiyanga village in Bassa Local Government Area of Plateau State. The news was disclosed by the chairman of the Miyetti Allah Cattle Breeders Association of Nigeria (MACBAN), who said the attack occured on two different occasions. He claimed that they informed security agencies before the attack, but nothing was done about it.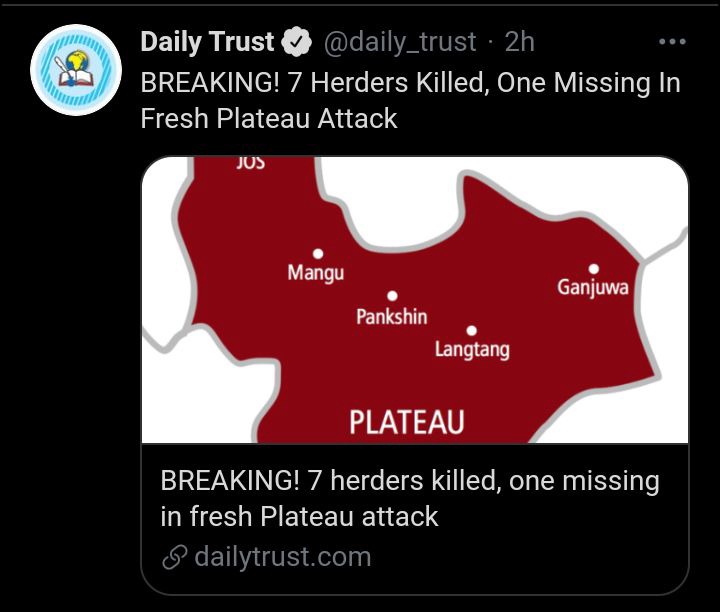 The news caught the attention of Nigerians, as many have condemned the killings of these innocent herdsmen. One who is displeased by the murder of the herders, is the former minister of aviation, Femi Fani-Kayode.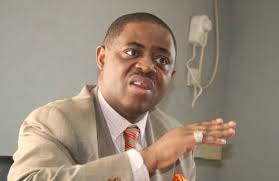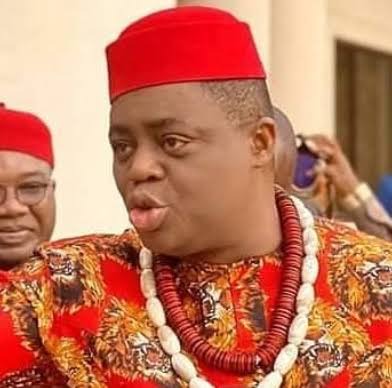 He took to his official Twitter handle to condemn the killings. He said that for years, he has condemned the killings by "killer herdsmen", but Nigerians should not make things right, by doing a wrong thing. He said we should differentiate between killer herdsmen and peace loving Fulani herdsmen. He said that not all Fulanis are criminals and Nigerians should stop be prejudiced based on ethnicity or religion. He appealed to Nigerians to show kindness to good Nigerians, no matter where they come from. He further reiterated that the killer herdsmen are enemies to Nigeria, not the Fulani tribe as a whole.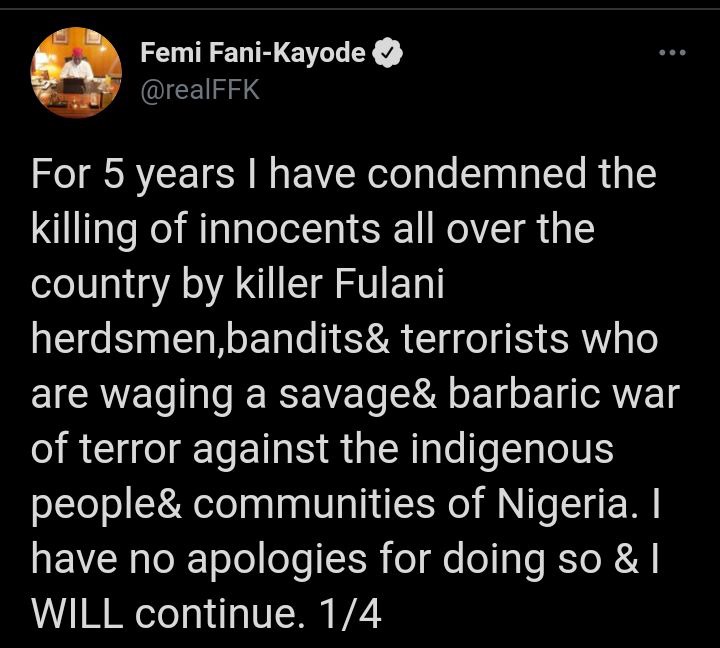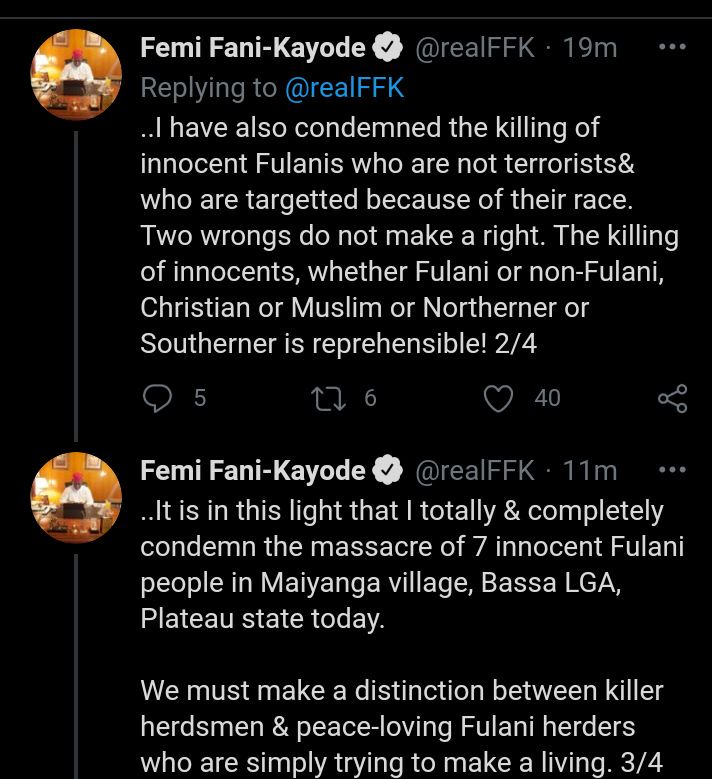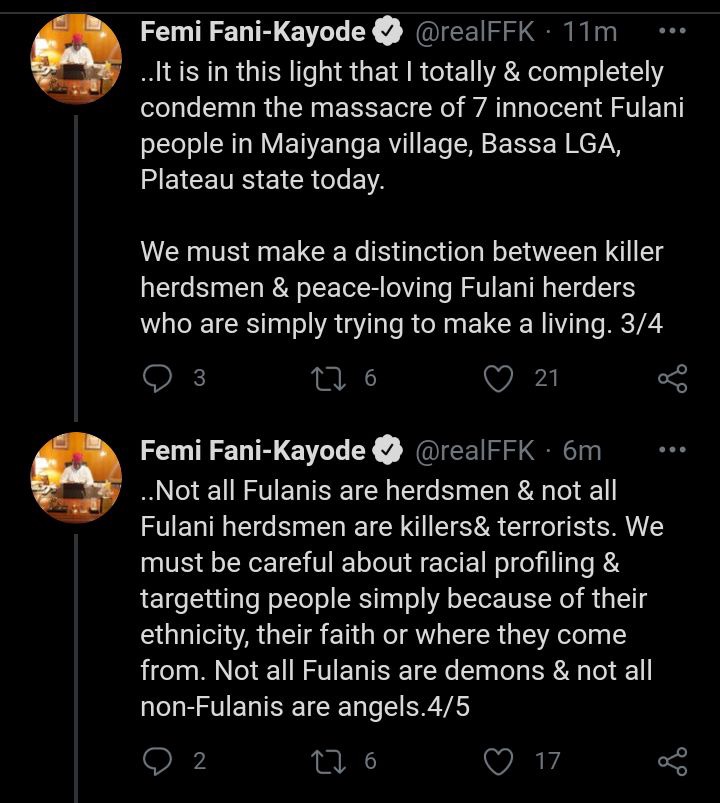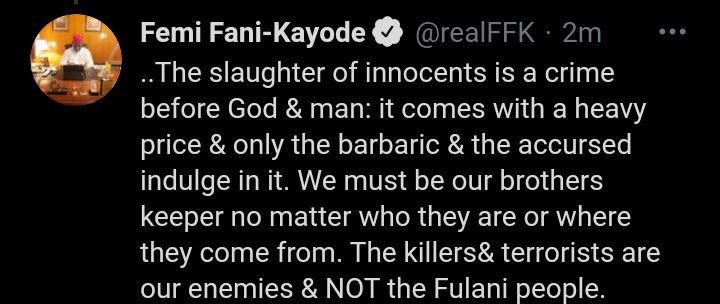 Content created and supplied by: MagicFeet (via Opera News )