Hello readers,
With the increasing number of reported cases of house helps and employees stealing items and goods that belongs to their employers, it makes one wonder if there are still people who can be trusted with one's property in this country.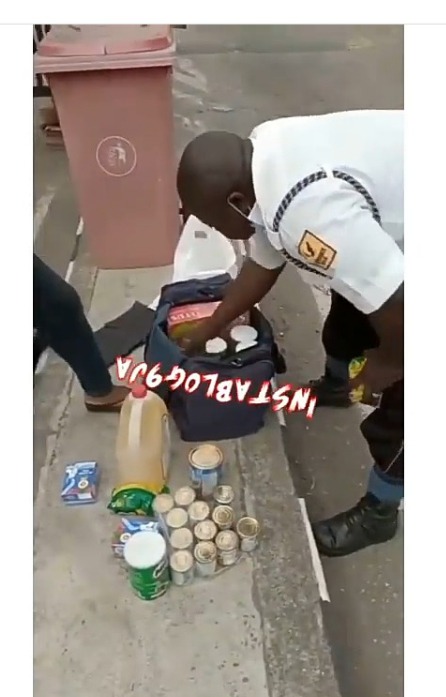 A lady was caught by a security guard after stealing a lot of provisional items from her boss whom she was working for in Magodo, Lagos State. In the video which is now circulating on social media, the lady was caught with cans of milk, milo, chocolates, cartoon of Titus, rubber of oil just to mention a few. The security man who was speaking in Yoruba, was heard saying this is too much, the lady who was also speaking in Yoruba pleaded with him to let him return the goods as she is going to loose her job if the boss get to know of her deeds.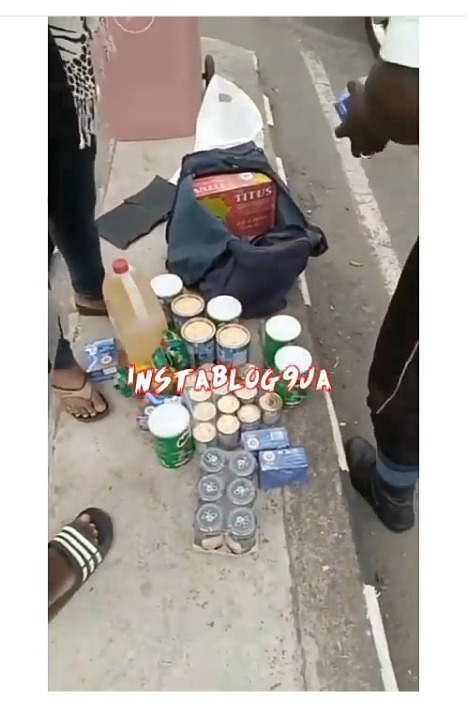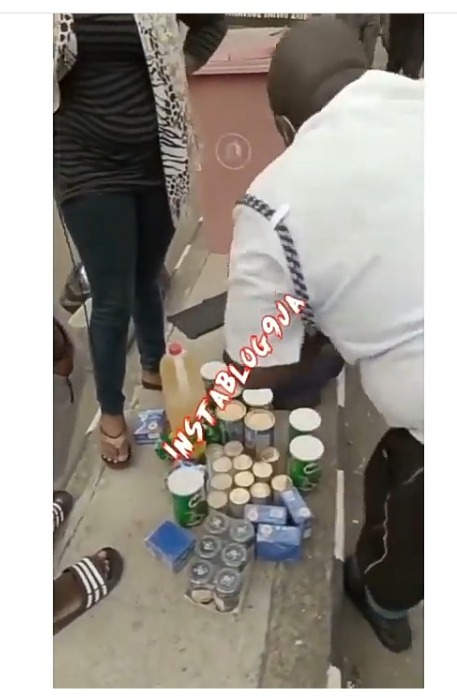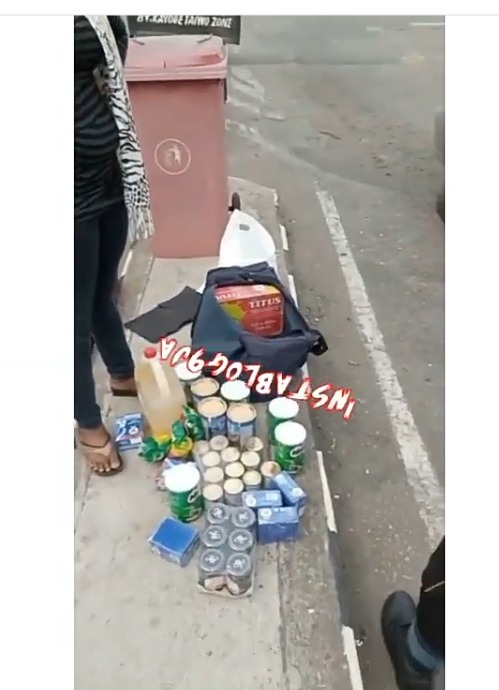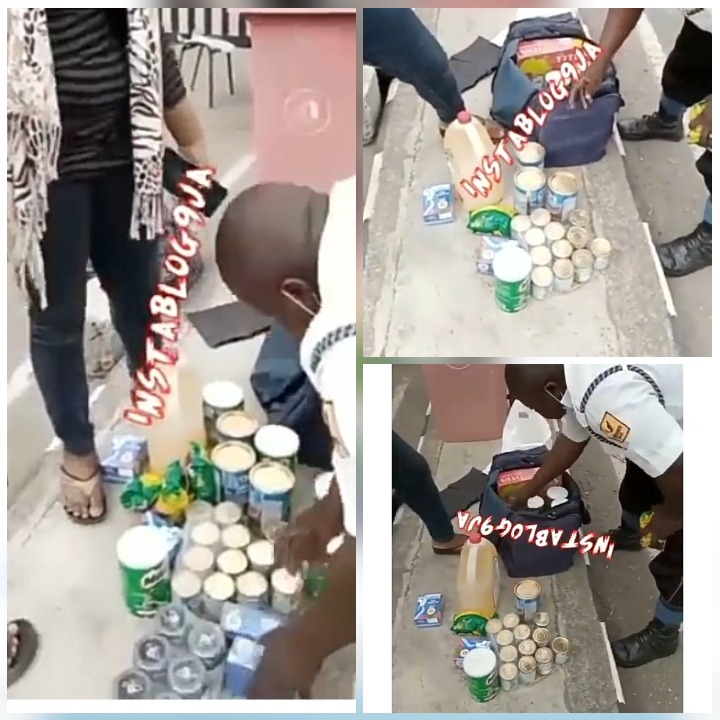 The video of the incident has caused a lot of mixed reactions on social media with many condemning her act while others want the security guard to let her go.
See some of the reactions from facebook: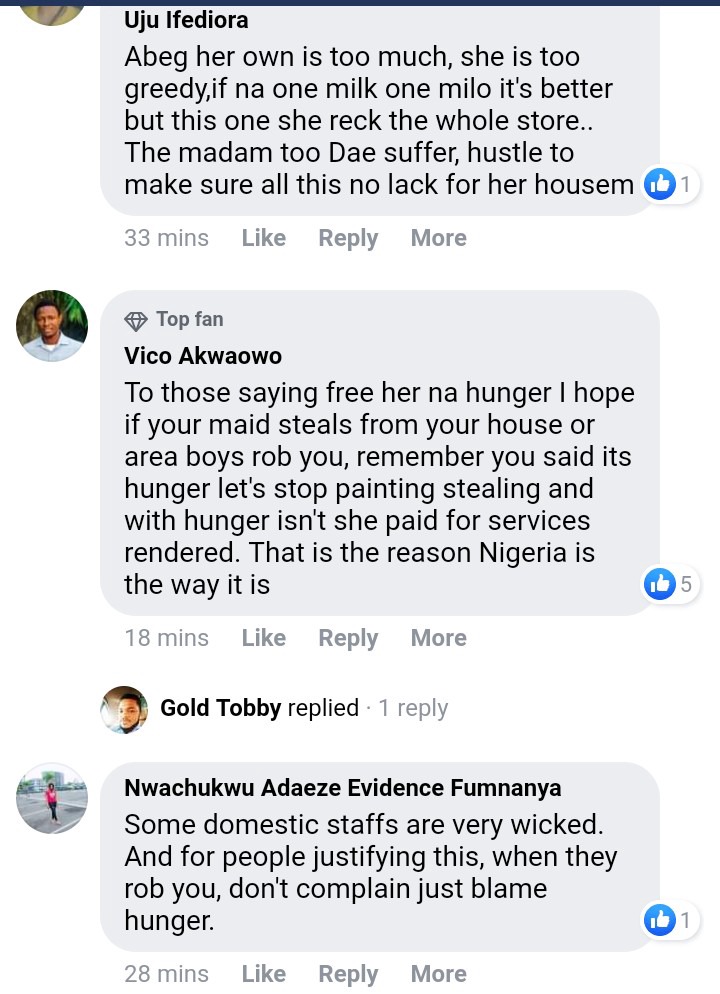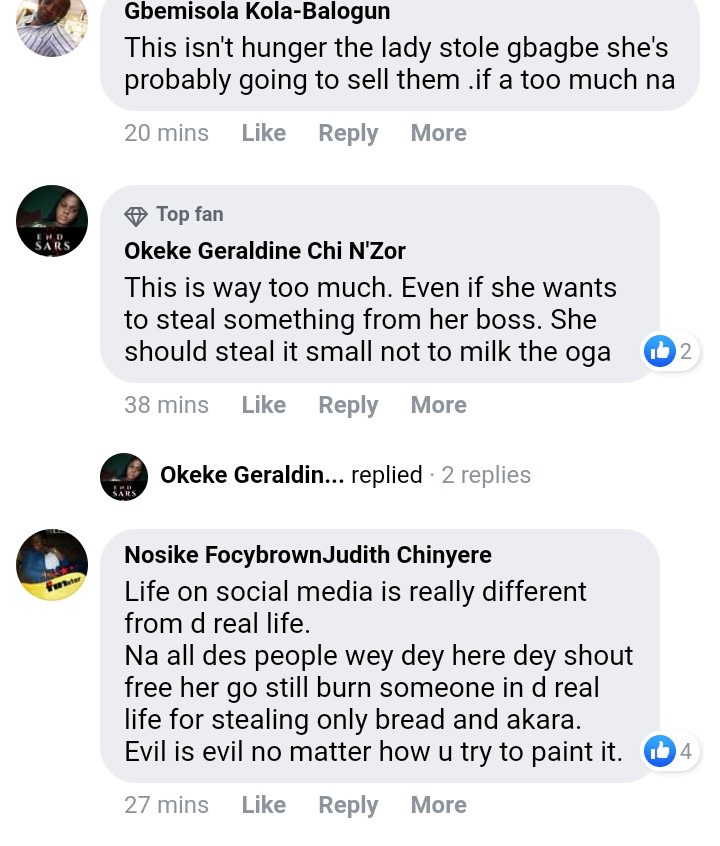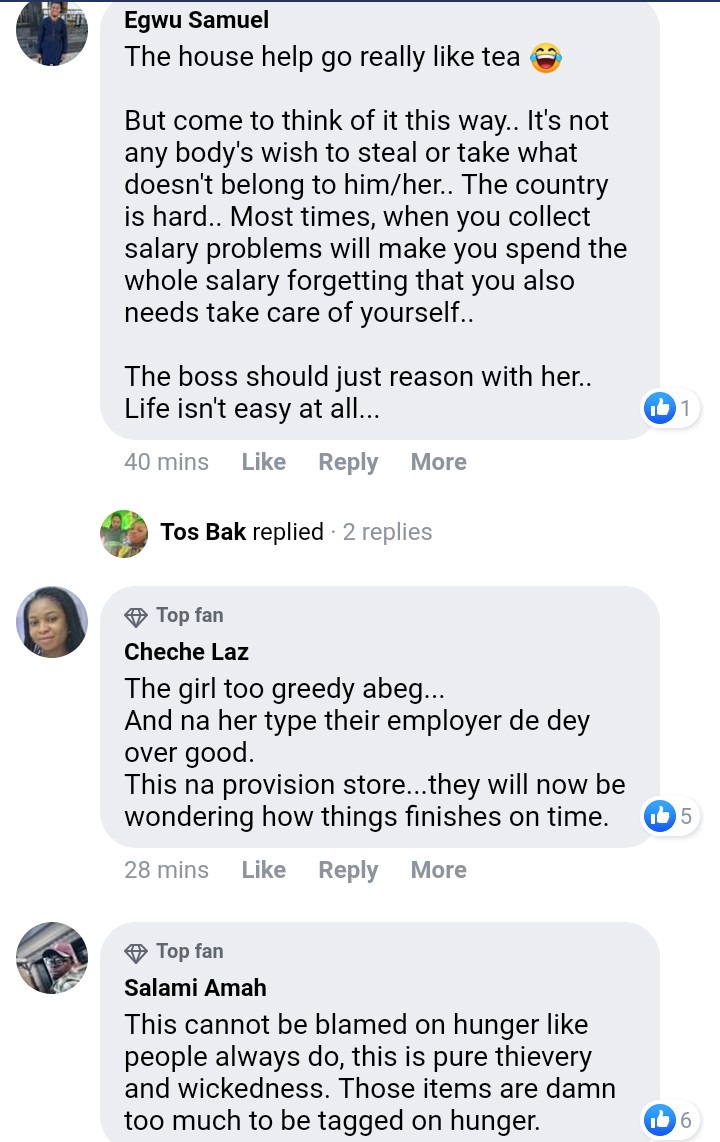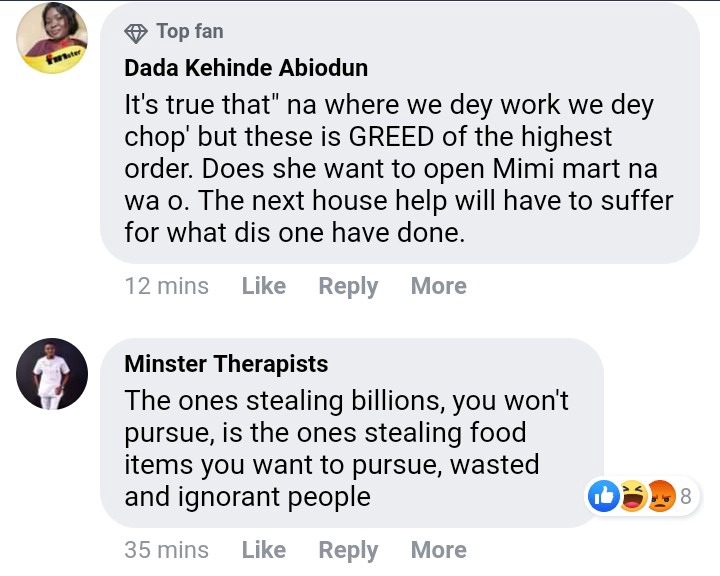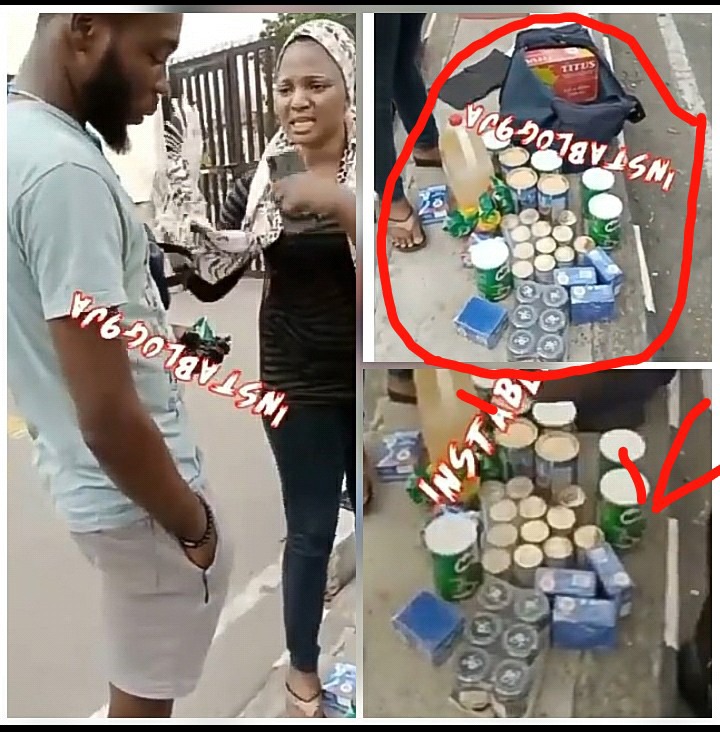 After watching the video, do you think the security guard should let her go since she has pleaded with him or drag her back to her boss!
What do you have to say about this?
Drop your comments below
Share. .........
Like and follow for more news and updates.
Content created and supplied by: Marioslide (via Opera News )