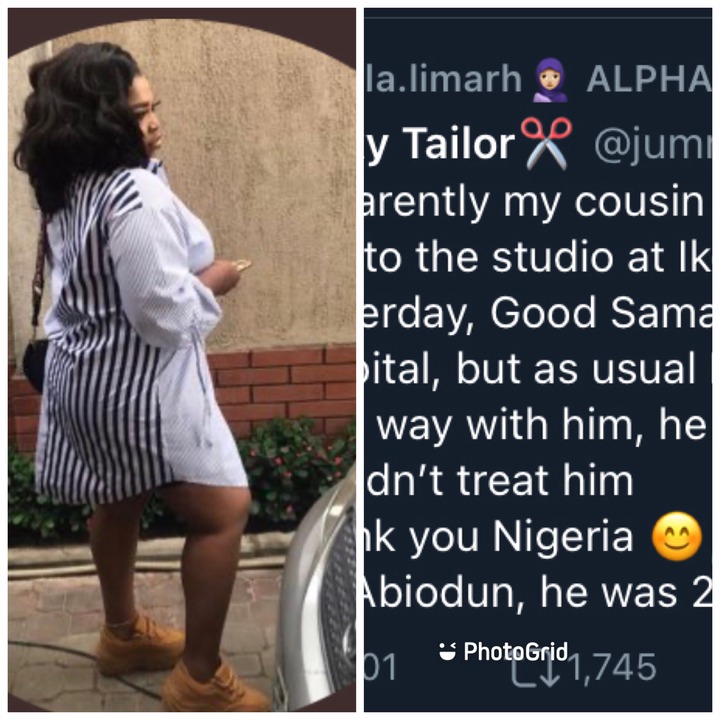 A lady had taken to her social media page to lament in the fact that she had lost her cousin due to the fact that he was rejected by the healthcare system which was suppose to treat him.
The lady who is identified as jumoke stated that her cousin who is identified as Abiodun had met his creator today after he was brutally stabbed in Ikorodu in the early hours of the day.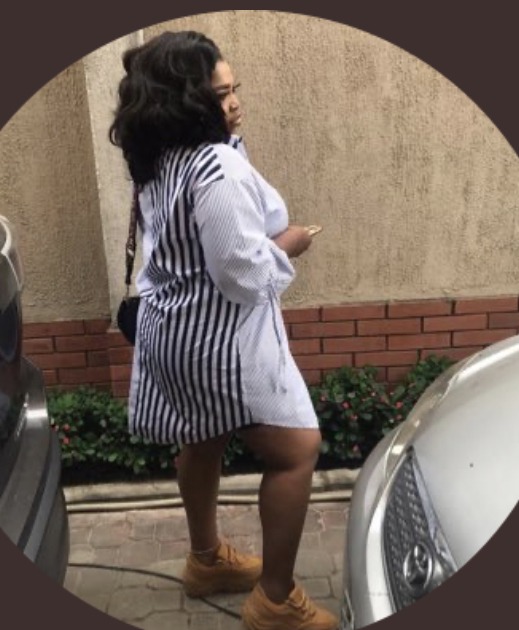 There had been a lot of security issues which had been lingering for a while now in Nigeria, a lot of people had been lamenting based on the fact that they do not feel safe in their own country.
Jumoke had stated that good samaritans had rushed her cousin to the hospital in Ikorodu after he was stabbed, but unfortunately he died since the personnel did not attend to him.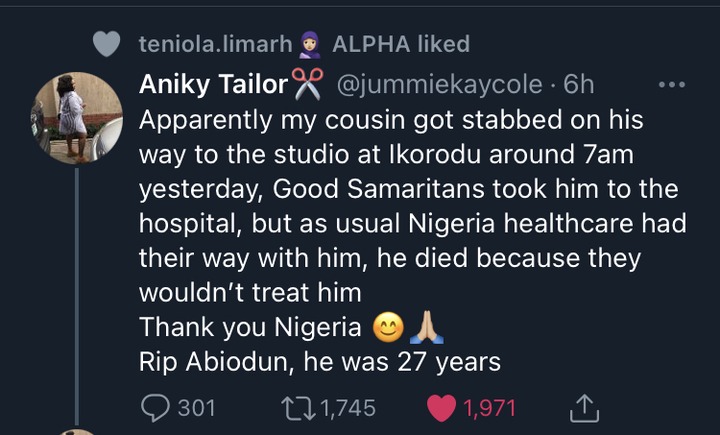 The situation of the country had made people question a lot of things concerning the security of lives and properties in the country, also the ate at which healthcare centre rejects patients is at an alarming rate.
share your thoughts.
Content created and supplied by: FashionWriter (via Opera News )