It's so unfortunate how people's lives means nothing in the eyes of some individuals. Just this morning Mr Anthony Chinweotito gave up the ghost in Federal Medical Center, Owerri after battling for his life for days.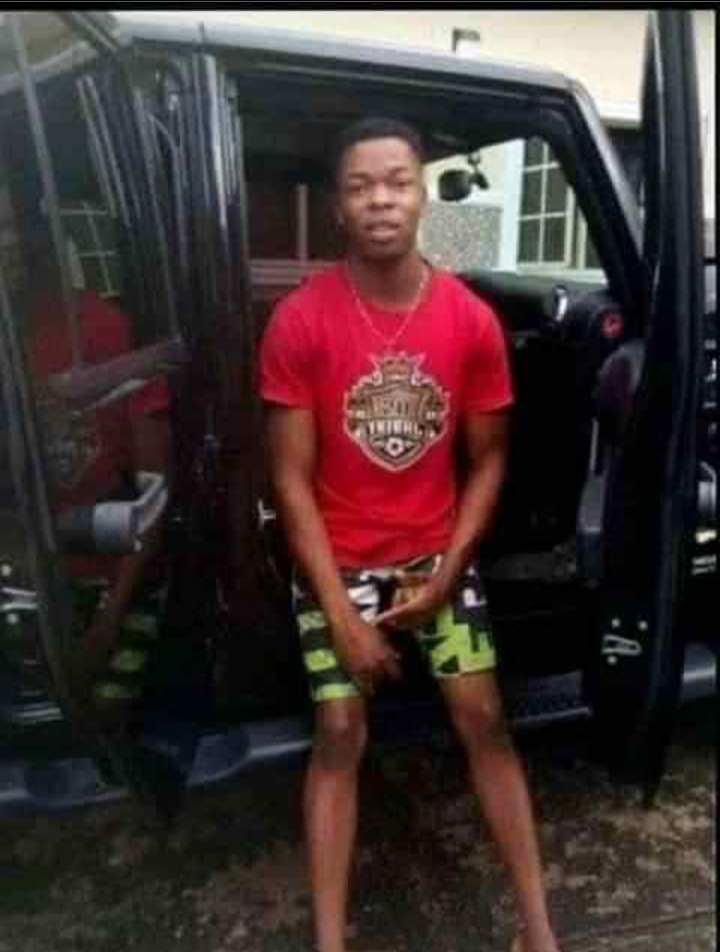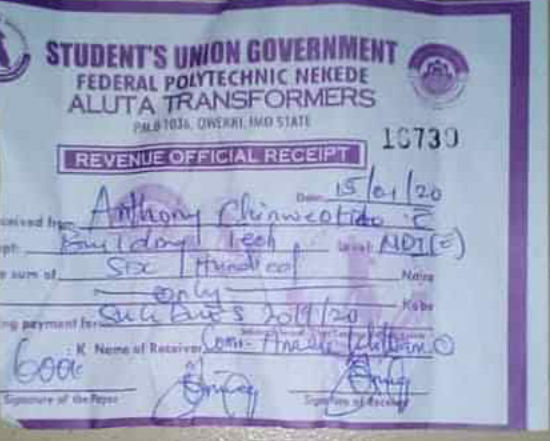 Image description: His picture and SUG Receipt.
Anthony who happens to be a student of Federal polytechnic Nekede was reportedly had a disagreement with his lodge caretaker over renewal of house rent, This disagreement became tensed after the caretaker disconnected water that the lodge is using and Anthony fixed it back. The caretaker got angry and attacked him with Big wood, hit him several before he lost conscious and was rushed to hospital.
This is indeed a very ugly incidence, The nation is very hard for everyone, but Landlord/Caretakers should be diplomatic in their approach. These students paid house rents without utilizing it and immediately school resumed you're chasing them out already.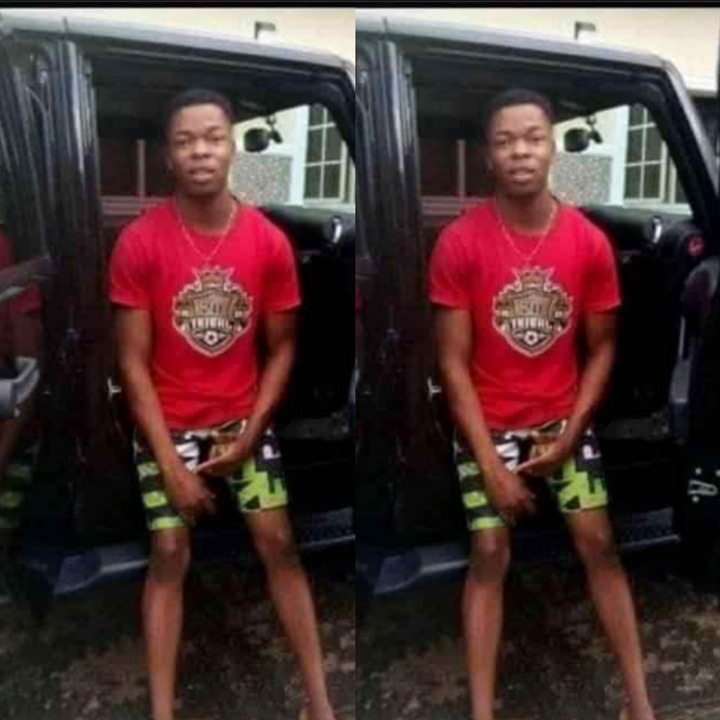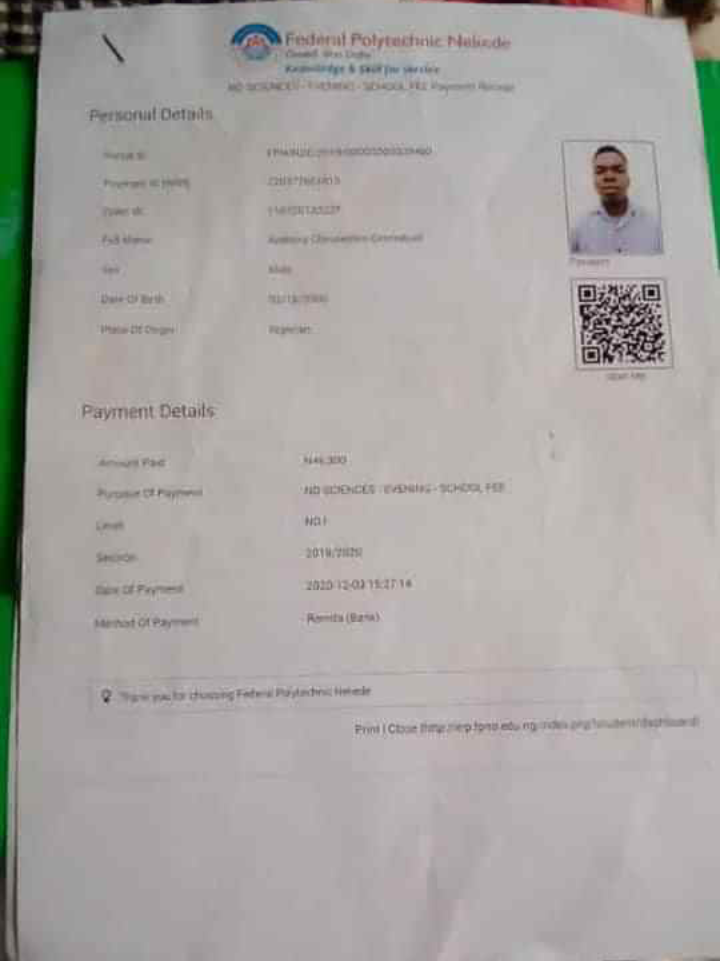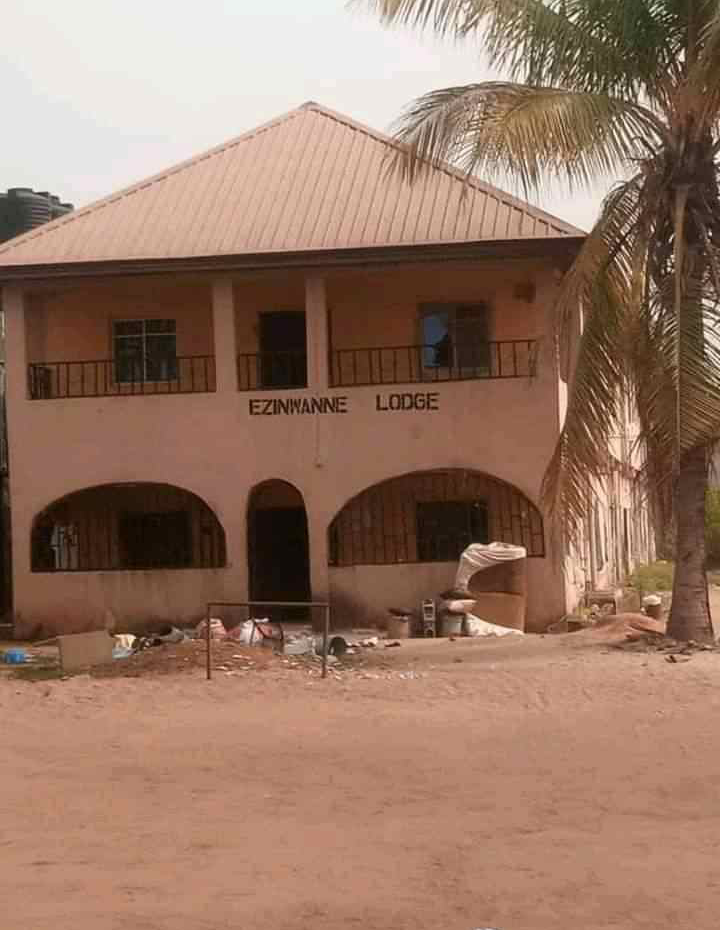 It would have been better if these students were giving 2months to fix themselves together and know the next step, in the aforementioned school, great number of students are yet to write their first semester examinations and you're already chasing them.
Attached here are some pictures of the deceased. May his soul rest in peace and justice perfectly served.
Click here to See More Photos.
NB: We can't share some photos here due to community standard.
Source: Eyewitness.
What do you have to say about this issue? 
Content created and supplied by: Easywatch (via Opera News )