Dip from a family of warriors has his father and grandfather, both fought in the legendary British Gurkha Regiment.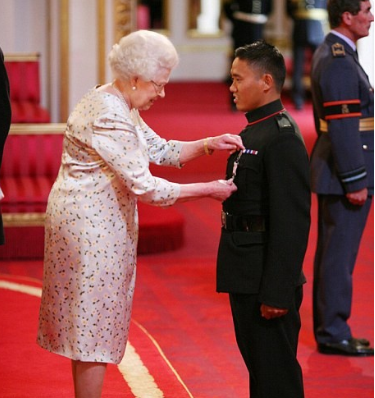 While serving in Afghanistan in 2010, it was reported that he was alone on sentry duty. Later on in the night, he heard some rustling near his position and went to check out what could have been the source of the noise, only to quickly realised there were men creeping towards his position and shouted for them to identify themselves.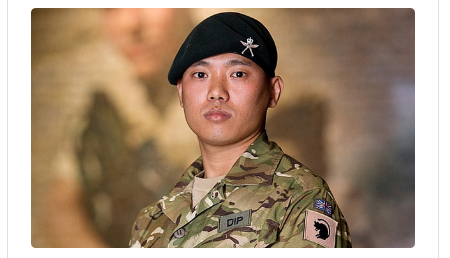 In a twinkling of an eye, the checkpoint he was placed at was lit up by gunfire, he scrabbled to return fire and eventually kill the two nearest insurgents with bullets flying on his head. He called for help and quickly moved to the machine gun, unleashing a buzzsaw of bullets.
It was reported that Dip, fired a whopping 250 machine gun rounds, 180 rifle rounds, ten normal grenades, six phosphorous grenades, and used one Claymore.
Later on he said, 'I thought I was going to die. So I tried to kill as many as I could " Dipprasad Pun.
The Queen of England awarded him Conspicuous Gallantry Cross which is second only to the VC.
Content created and supplied by: Shezzman (via Opera News )