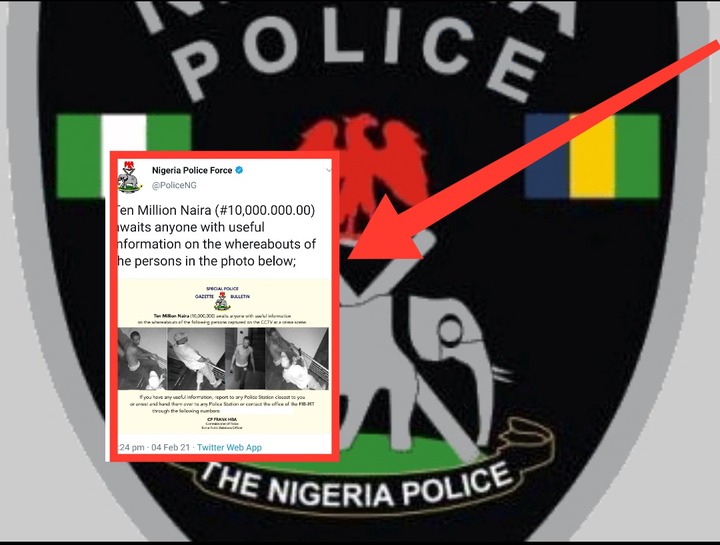 The Nigeria police has offer a staggering sum of Ten Million Naira (#10,000.000.00), to anyone with any useful information on the whereabouts of the persons caught on CCTV camera. Their crimes where not highlighted, but it must have been serious for them to be placed on the wanted list with such amount of money placed on their head.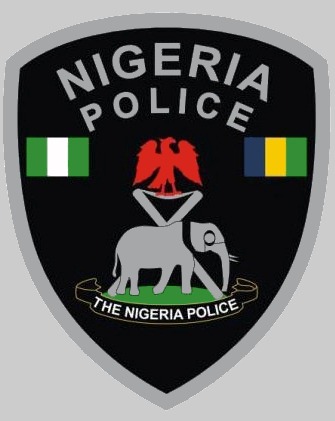 The rate at which crimes are committed in Nigeria, has skyrocketed. And The Nigeria police such be applauded for doing their jobs fishing out the bad eggs among us. Crime reports have it that crime is rampant throughout southern Nigeria, particularly the Niger Delta region including Port Harcourt. Many dangerous criminal elements exist throughout Nigeria, ranging from low-level to organized syndicates.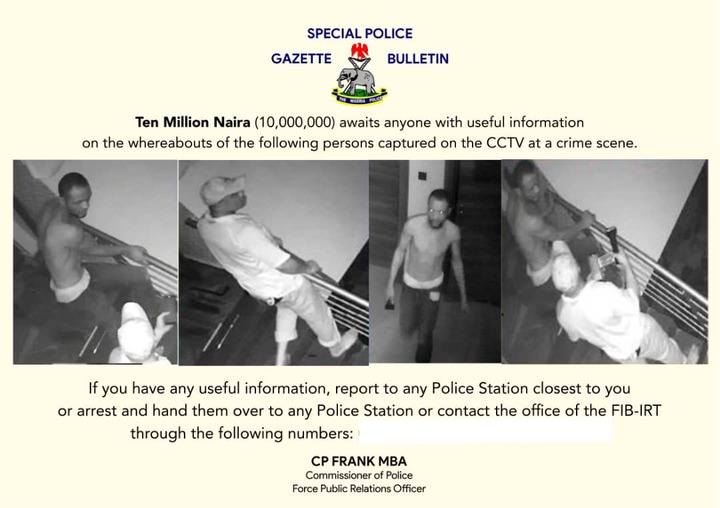 This ranging crime are carried out by cultist or gang violence, which often erupts in supremacy battles between various groups. The political and economic instability of Nigeria opens the doors for a cornucopia of crime, from basic thievery and pick pocketing to armed robberies, muggings, abductions, and car-jackings.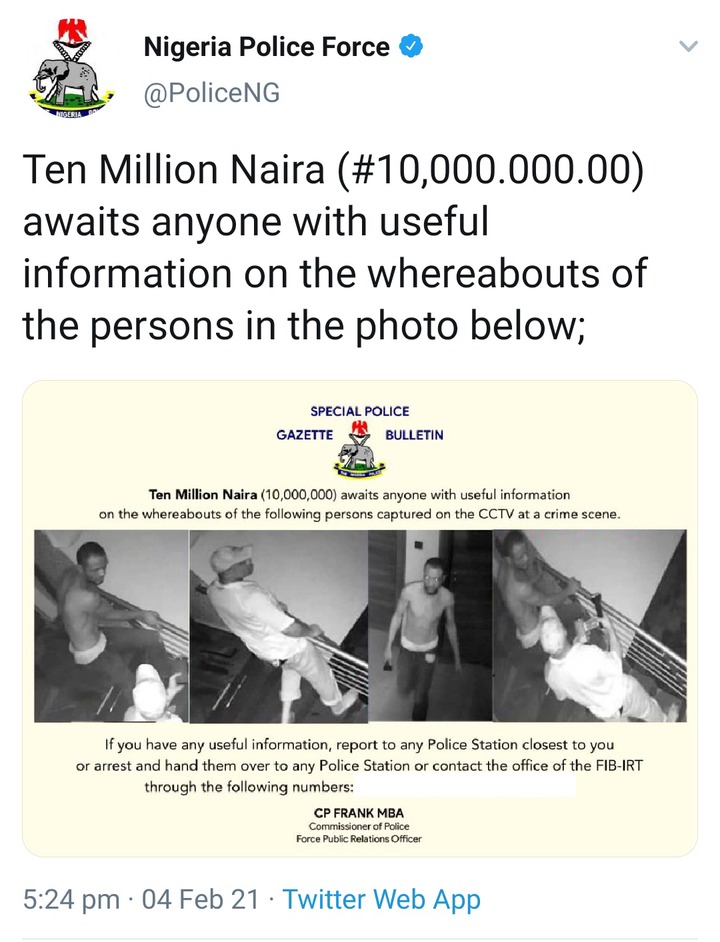 Content created and supplied by: Floky (via Opera News )