A 21-year-old student of Kwara State University identified as Muyideen Usman has revealed how he connived with his Fulani Herdsman friend Mohammed Isa and abducted his two nephews in order to extort money from their father who is his elder brother.
However, luck ran out of them as they were captured by men of the Nigerian Police. However, the two kids had already died out of suffocation.This ugly incident happened in Orile area of Lagos State and was covered by Punch Newspapers.
Narrating how they executed their plan, Mohammed Isa who takes care of his father's cattle in the area explained to policemen that Muyideen had hooked him up with the deal. After monitoring the kids for two days, they kidnapped them one afternoon after school and took them to a remote location in Coker, Orile, where they tied them up.
Afterwards, they called the father of the children who is Muyideen's elder brother and requested for 25 million naira. The man refused to pay but invited security officers who tracked them down and retrieved the bodies of the dead kids.
Mohammed maintained that they did not starve the children as they fed them regularly. Their death was caused by suffocation after being bundled for long hours before their captors were apprehended. He, however, pleaded that they should be granted bail as they would never try such again. He said it was his first time of participating in such a wicked venture.
Photostory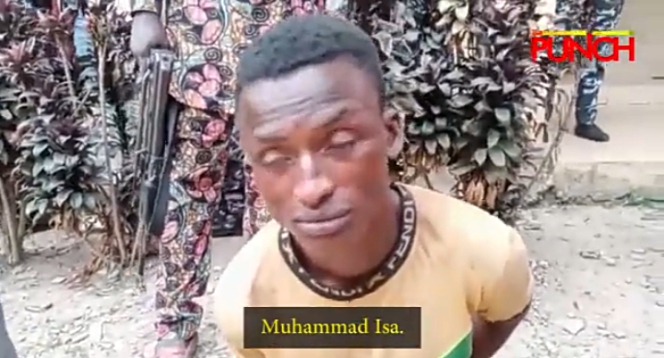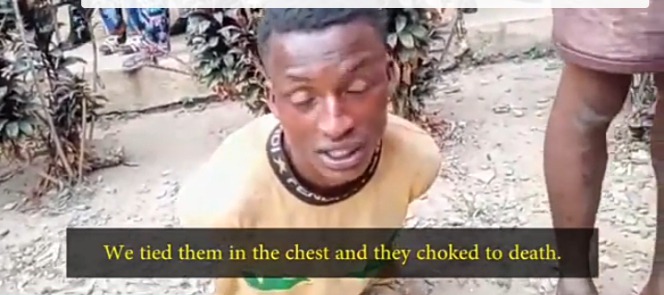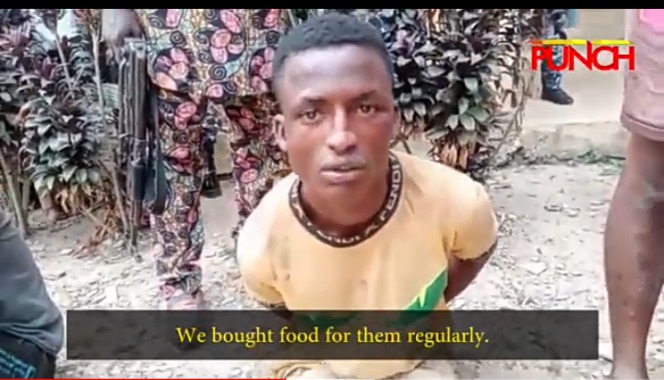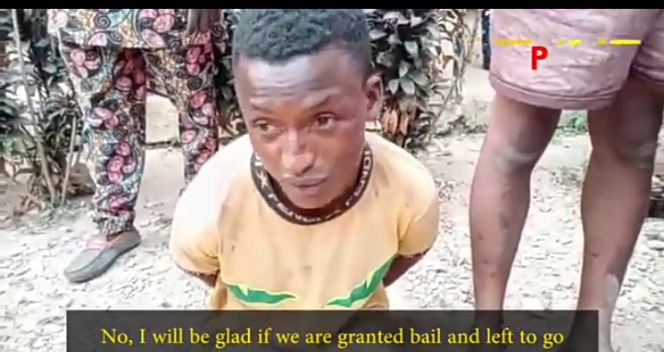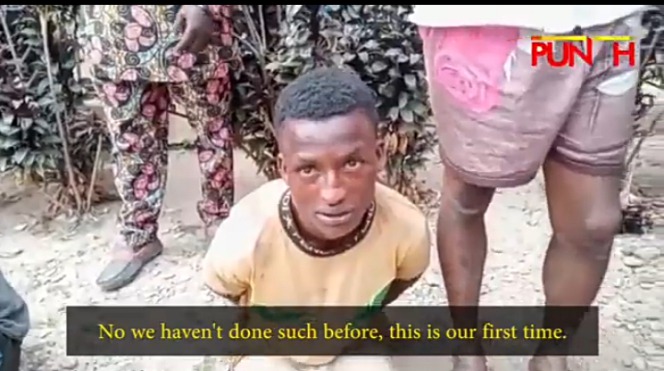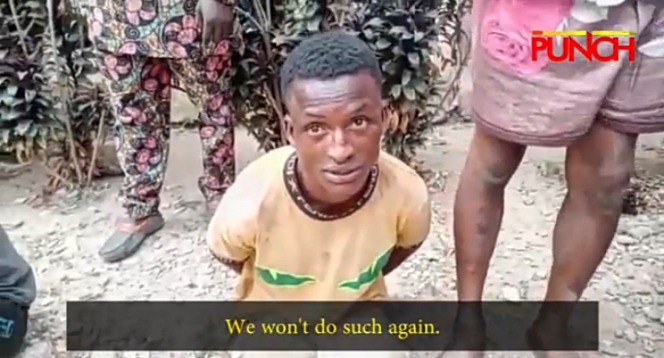 On his own part, Muyideen who is studying Public Administration confessed that Mohammed had brought up the idea to kidnap the kids who were his nephews. Despite the plaintive cries of those kids, Muyideen because of money, hardened his heart and roped them up while waiting for his elder brother to transfer the ₦25 million ransom to them. The kids unfortunately got axphyxiated and died.
When asked what they would do with the money, the both of them said they were undecided. Mohammad was penitent during the interview. He said his parents didn't know what he had done as they felt he always went to farm to tend the cattle.
Photostory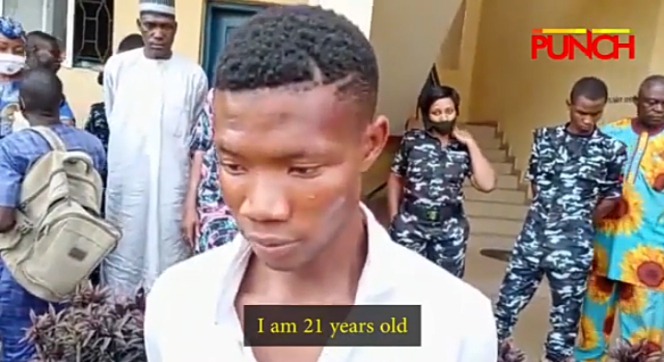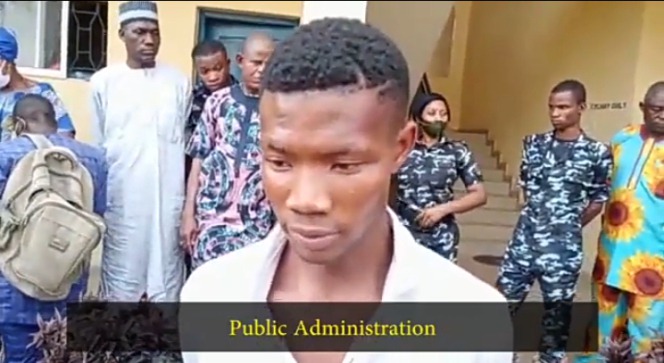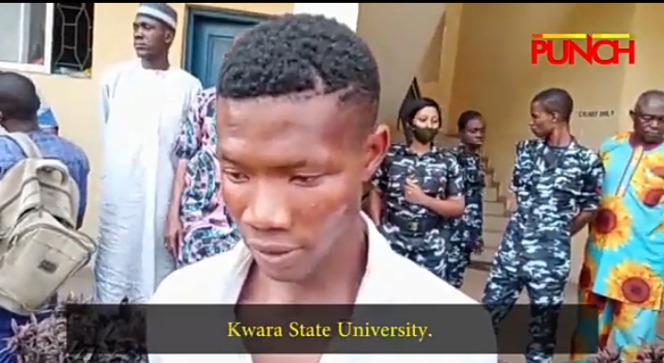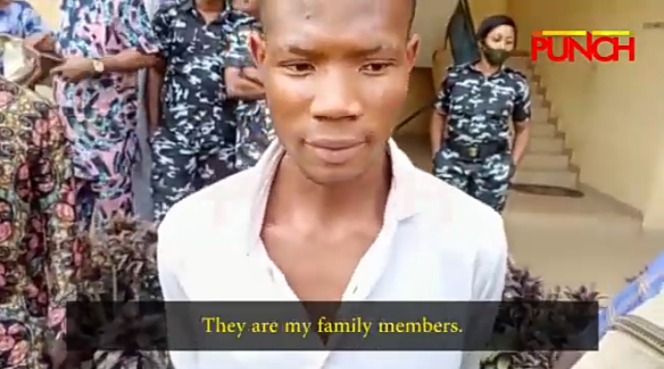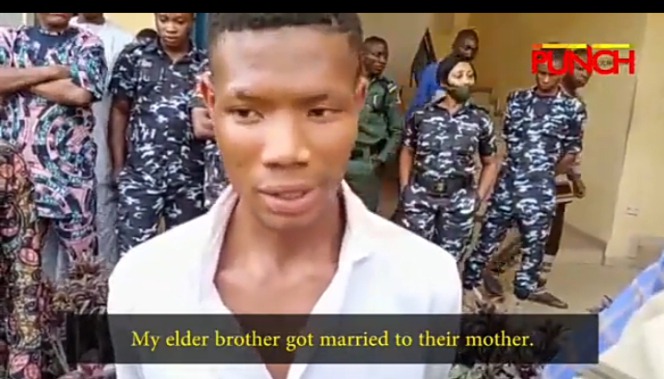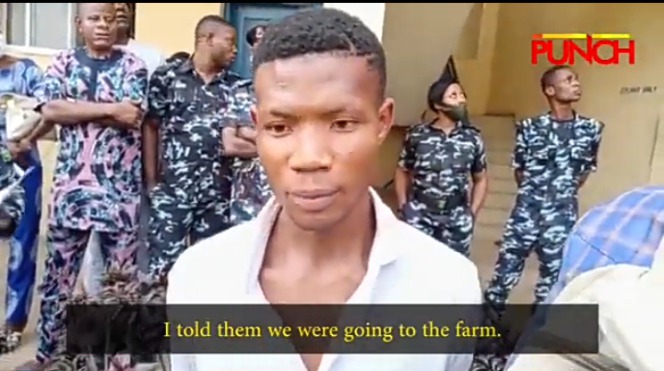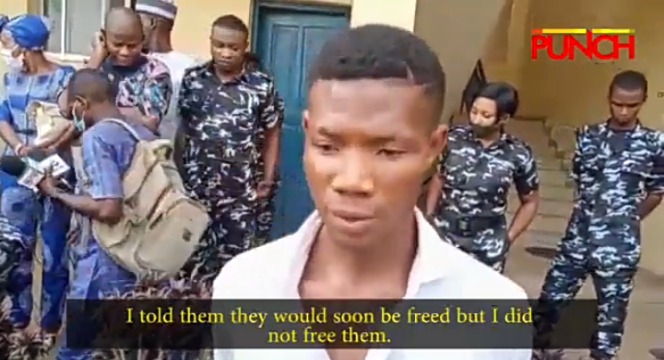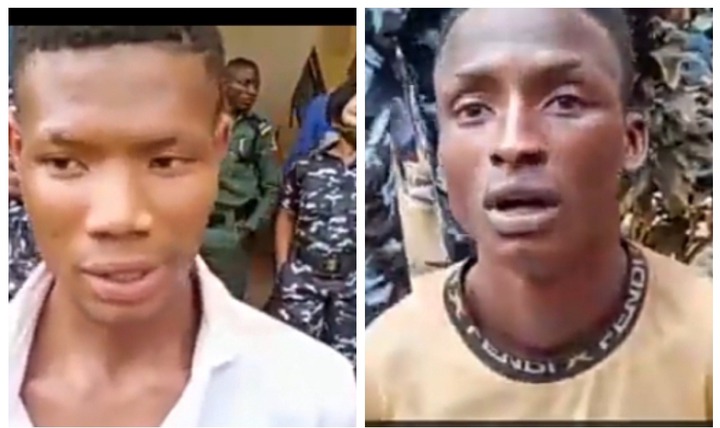 Our people said that it is the rat at home that told the rat in the bush that there's grilled meat in the kitchen. Muyideen is a bad uncle and out of greed killed his own blood. I really pity his elder brother and the wife as they would be undergoing great pains at the moment.
Please, parents and guardians, be careful of you who entrust your kids as trust is now expensive. Muyideen and Mohammed should not be spared. They should face the wrath of the law. What's your take on this?
Credit: Punch Newspapers
Content created and supplied by: Chinachrisikenna (via Opera News )