In the past few months, we have had so many cases of people that were kidnapped and also people that got missing. This case has been one of the most heard cases and I have written 3 of the same case of people missing this new year. Right now, a young beautiful lady is reported missing after she went to work just two days before Christmas last year.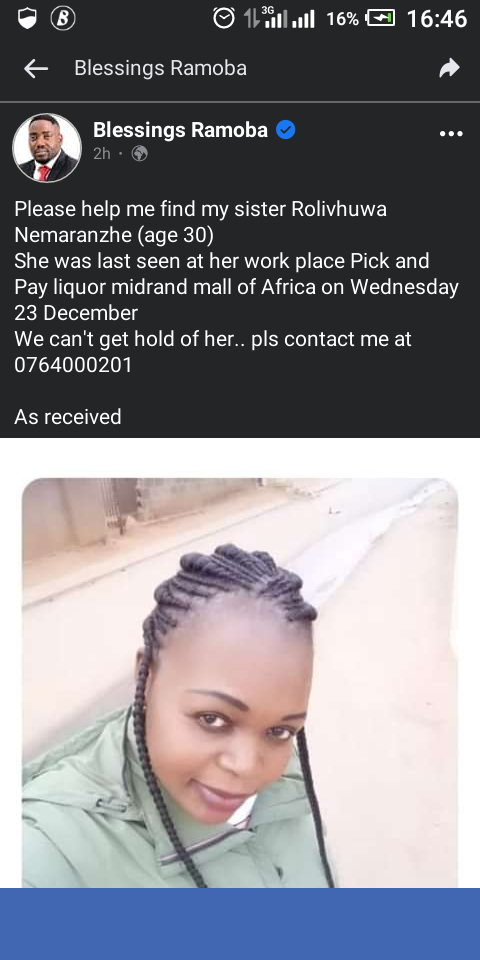 The report was made by her sister in social media, the young lady's name is Rolivhuwa Nemaranzhe. She is 30 years old. According to her sister who gave the report, she said that her sister left for work on 23 December last year, but since then she's no where to be found.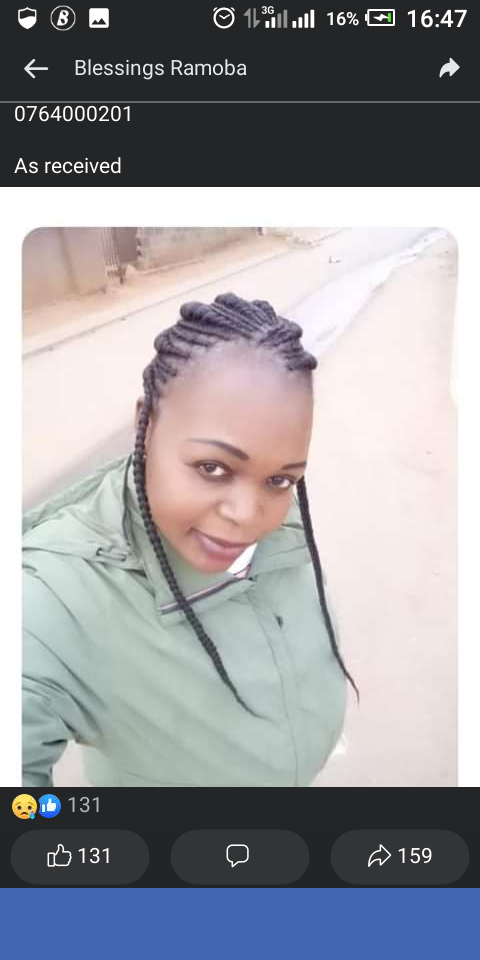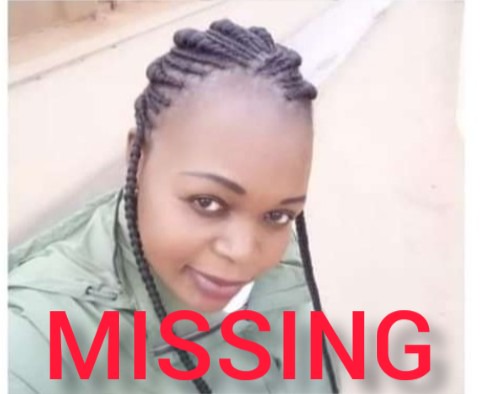 Right now, no one knows whether she's dead or still alive. She's been missing for weeks now and only God knows her fate right now. Drop a comment, like, share and follow me up for more interesting articles.
Content created and supplied by: Miraclesfor100 (via Opera News )