Mixed Reactions As EFCC Declares Three Youths Wanted, see their offenses and reactions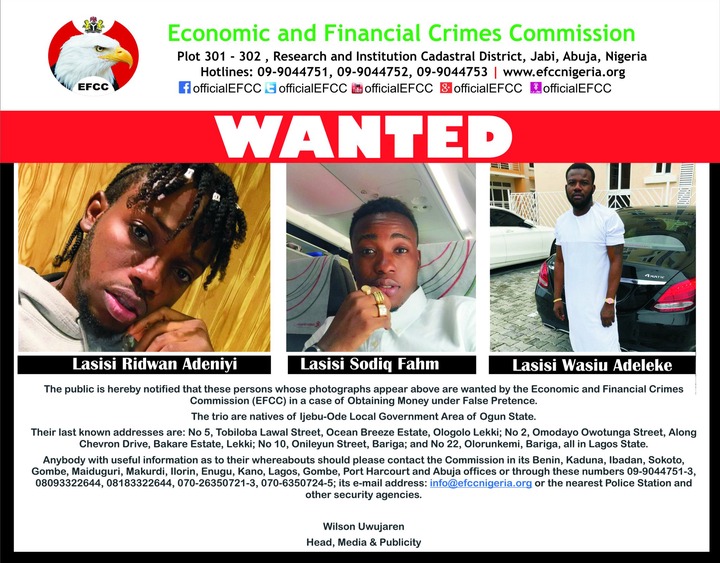 Economic and Financial Crime Commission (EFCC) has declared three youths wanted, their names were given as, Lasisi Ridwan Adeniyi, Lasisi Sodiq Fahm and Lasisi Wasiu Adeleke. The commission alleged that the trios obtained money under false pretense.
Some different reactions gathered by citizens are:
"Maybe EFCC should just freeze anyone bearing lasisi Account in all banks atleast the culprit will be among them and will definitely show up."
"I am still wondering why Southern Youths continues to allow themselves to be arrested by this Northern efcc as suspected internet fraudsters? Nobody is arrested as a suspected fraudster anywhere in the World without petition by victims ready to seek justice. Resist this abuse."
"Who noticed they're all Lasisi. The one on the last frame looks like Hushpuppi. They are trying to live opulent lifestyles on the sweat and suffering of people. I hope they're all found."
"How do u expect Nigerians to be sincere with u, when u are not transparent? U keep chasing young Nigerians and u encourage the politicians to keep stealing. When our government start doing d right tyn, crime and internet scam will reduce. We want to see politicians go to jail"
"What if they repent and come out of hiding will you forgive them like the govt is forgiving bandits and terrorists or they will still be prosecuted?"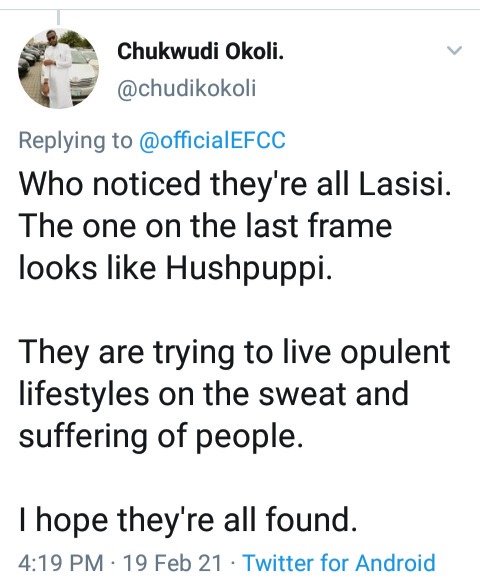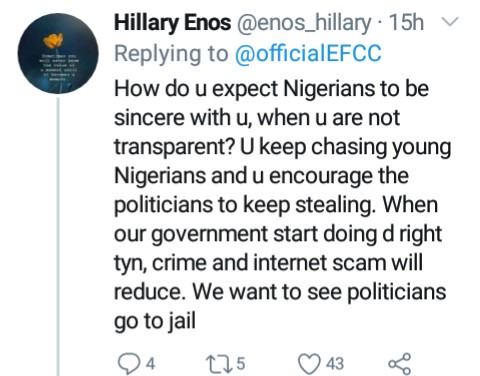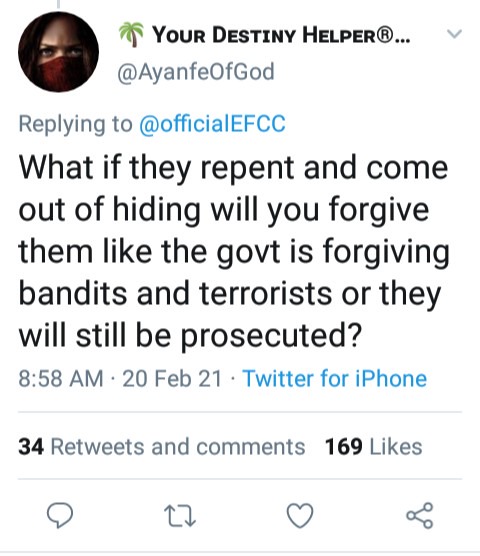 Content created and supplied by: Joereporter (via Opera News )