Child abuse is at a very high rate and everyone needs to be very careful. It is also important to help those who are unfortunate to be suffering from child abuse.
However, a young man identified as, Okechukwu Christian recently shared a very touching story on social media. The young man showed concern towards his neighbour's house help who usually gets molested whenever her sister travels. According to the poster, the house help is only 17 years old.
Okechukwu revealed that he recently heard the young girl screaming and pleading with his neighbor to let go of her as she was been forced to lay on the bed. 
In his post, he asked if he could confront his neighbour as he did not know how to help the little girl out.
In his words, "Please, I need advice on this matter. I just found out that my neighbor sleeps with his house help anytime the sister travels. While passing, I heard the girl crying and begging the man not to sleep with her while he was forcing her the lay on the bed. Should I confront the man privately? Or I should keep mute and allow him keep molesting the girl? She is just 17 years old."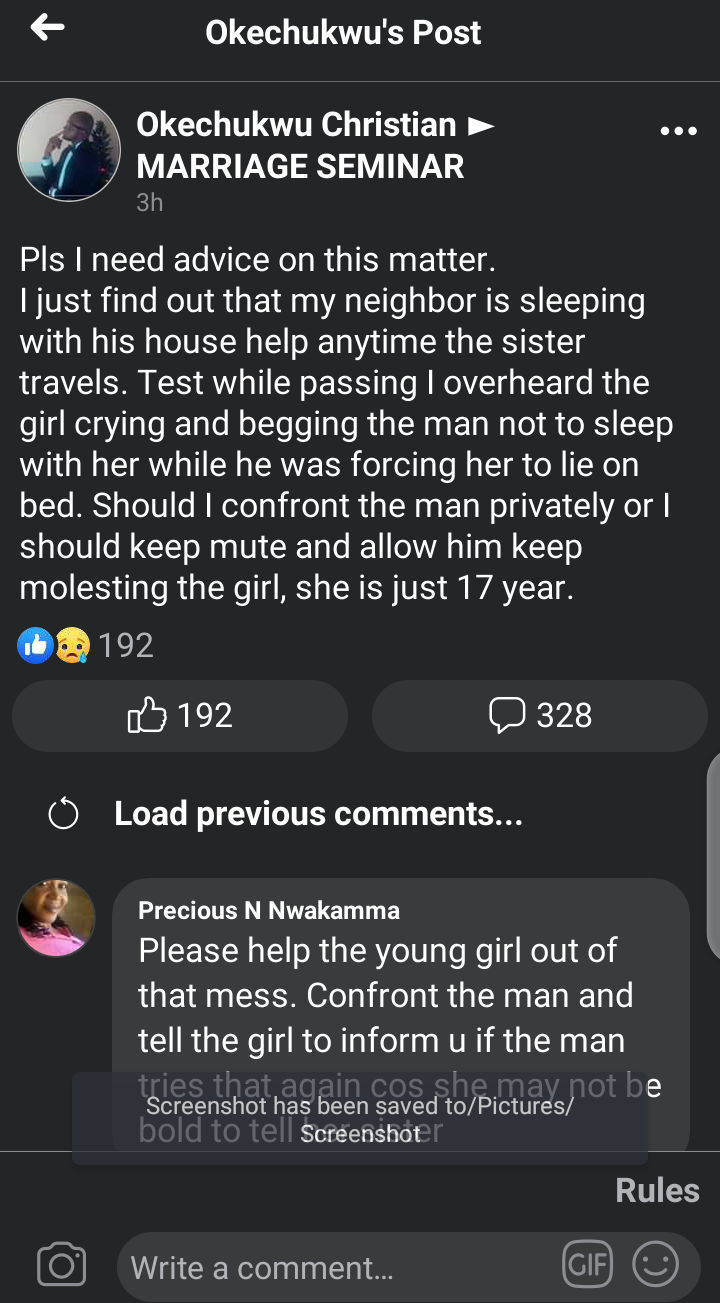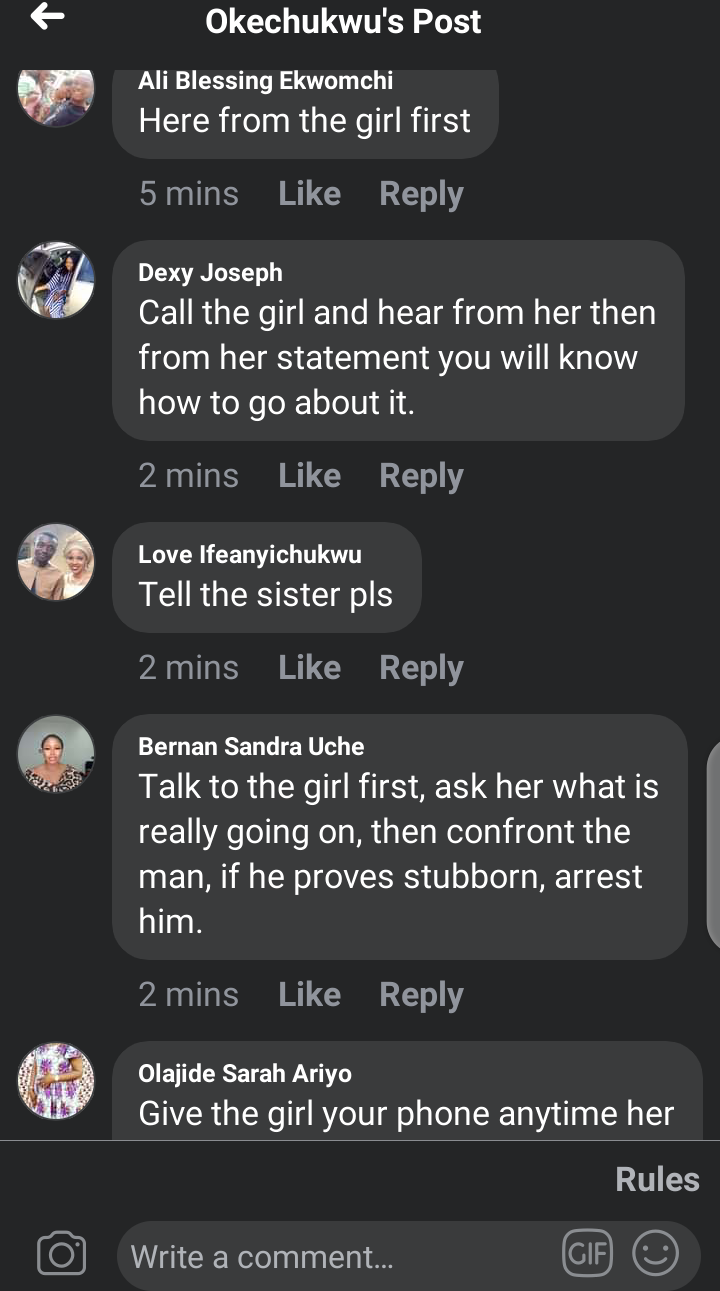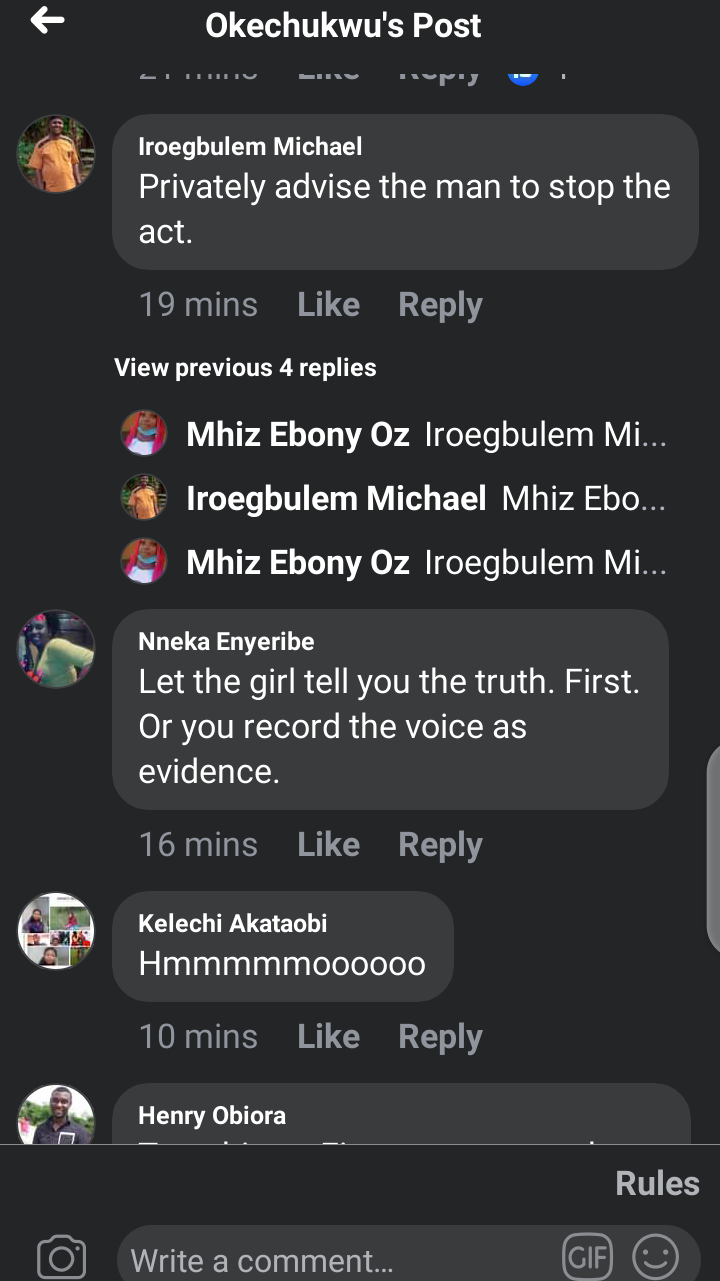 Below are some pictures of the poster.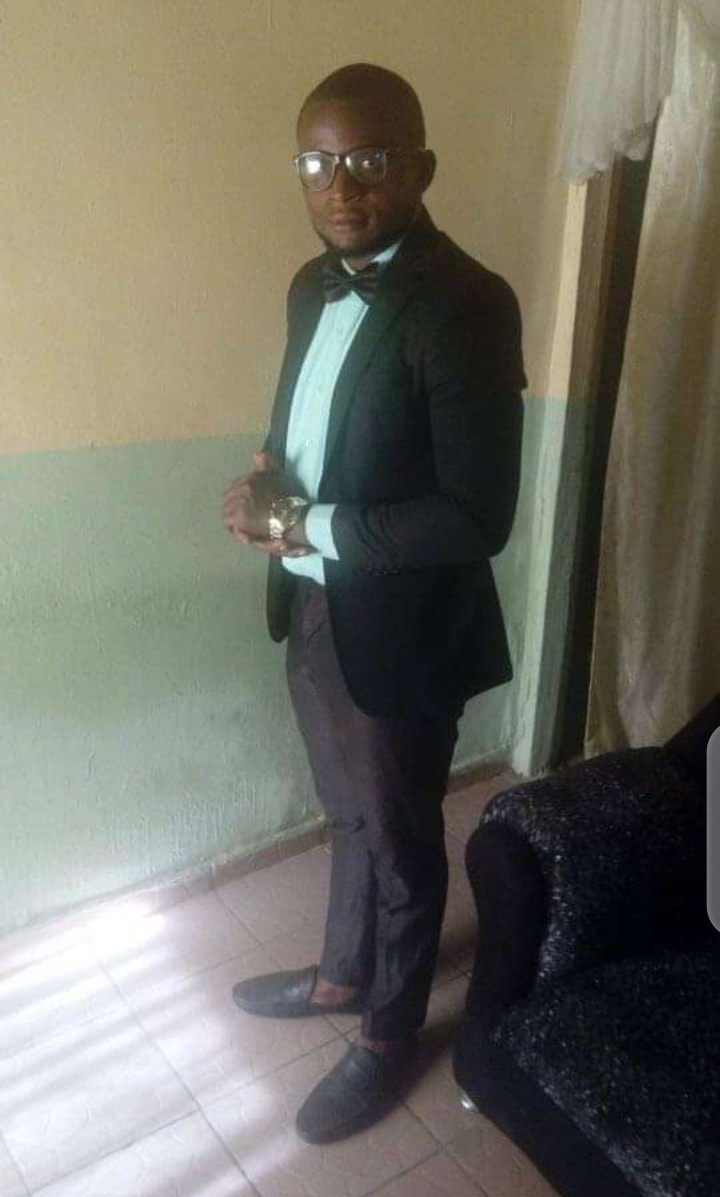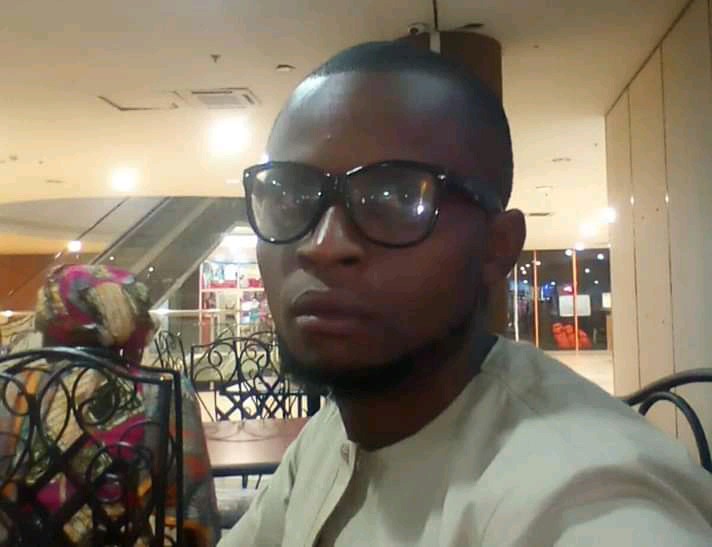 We have been hearing of child abuse and this is one amongst many that keeps happening every day.
Do you think it is best for Okechukwu to confront his neighbour? What advise can you give to this young man?
Just drop your thoughts in the comment section.
Content created and supplied by: Chigo'sbeauty (via Opera News )