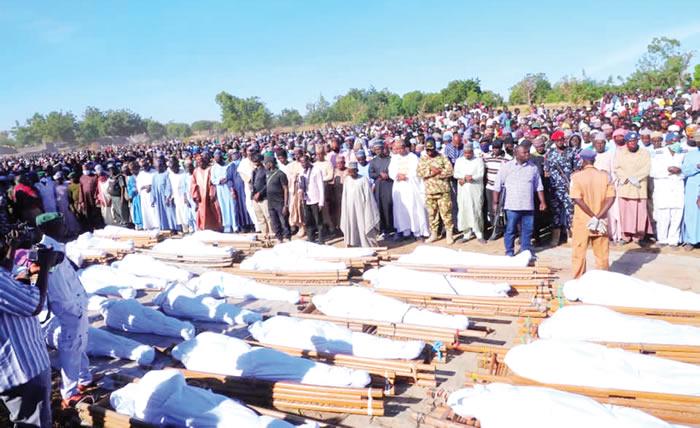 Over 43 farmers were killed on Saturday in Borno State by some Boko Haram members in Kwashebe.
The terrorists were said to have tied up the victims who were working on the fields before sending them to their early graves in an unpleasant and gruesome manner.
Although a member of the state Civilian Joint Task Force, Babakura Kolo, who assisted some of the survivors, put the number of people killed at 43, the United Nations on Sunday said 110 rice farmers lost their lives during the attack.
The ugly incident has raised lots of negative talks and comments all over the country and outside the country as the UN , United Nations tagged it a grave attack on innocent civilians and the pepertrators should be brought to book.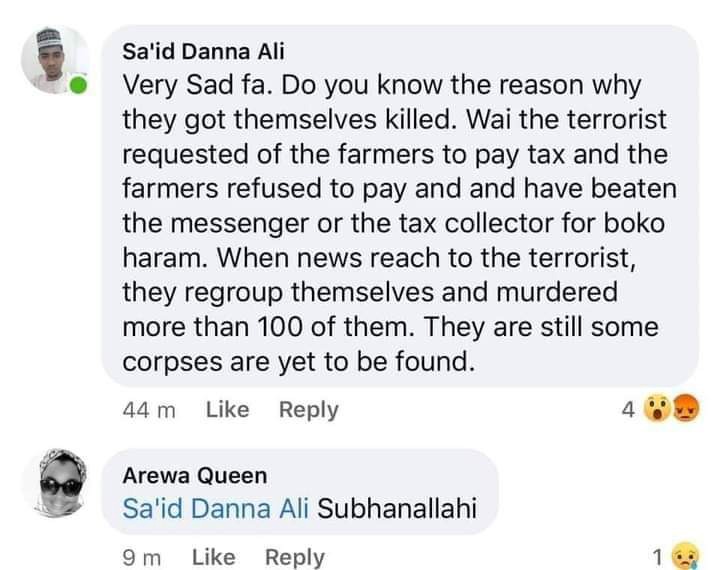 A young man by name sa'id Danna Ali, has taken to his social media handle claiming that the farmers got themselves killed. He said that they caused their deaths by refusing to pay their tax as requested by the messenger or the tax collector of the Boko Haram.
According to him, the Terrorists murdered over 100 farmers and that there are still some corpses yet to be found.
Do you think that refusal to pay their taxes is enough to murder them?
Do you think they were wrong not to have paid their taxes?
Content created and supplied by: ChidimmaJewel (via Opera News )