Is Sunday Igboho leading an onslaught against kidnappers and criminal herdsmen or attacking Fulani people? Before anyone can point an accusing finger at another, lets Sunday Igboho answer the three following questions:
1. Are all Fulanis herdsmen?
2. Are all herdsmen Fulanis?
3. Are all Fulanis kidnappers and criminals?
4. Are all kidnappers and criminals Fulanis?
With what happened in the Southeast few days ago and yesterday in Ogun state, I'm sensing an attempted ethnic cleansing.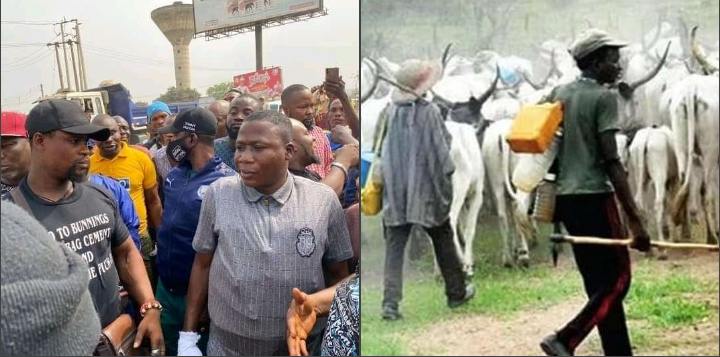 It's sad that we have profiled criminals in my country based on their religious or ethnic background. Does it matter if a criminal is Fulani or Yoruba? 
The case of our security agencies not up to task or demoralized has led to the emergence of characters like Igboho.
People have a right to live in any part of the country they choose to live in, farmers have a right to farm , feed their families, and nations; herders have a right to feed their animals and families and contribute to the growth of a nation.
Content created and supplied by: Venza90 (via Opera News )