Ganduje's Aide tweeted that the APC-led government has failed Nigetians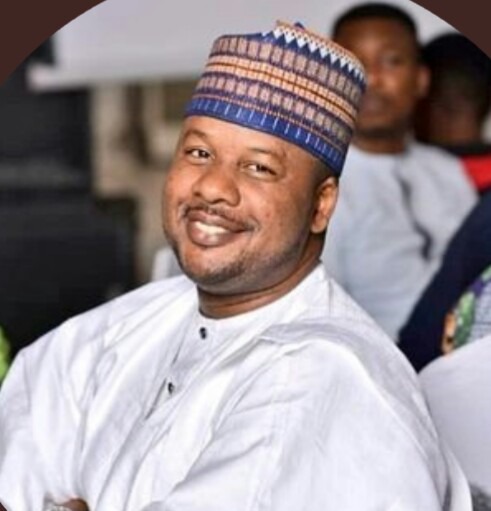 Salihu Tanko-Yakasai, media aide to Governor Abdullahi Ganduje of Kano State, has accused the government of the All Progress Congress (APC) of failing Nigerians.
Tanko-Yakasai made this known on his Twitter page in his reaction to the kidnapping of school girls from Government Girls Secondary School, Jangebe, Talata Mafara Local Government Area of Zamfara State. 
The kidnapping, which happened early hours of Friday, comes a week after some school secondary school children were kidnapped from the Government Science College, Kagara, Niger state.
As posted on his Twitter handle, Tanko-Yakasai stated that the APC-led government, in which he is part of, has failed in the number one thing "we were elected to do which is to secure lives & properties."
The aide, who was once suspended for two weeks by Governor Ganduje for his comment on Buhari during the #ENDSARS protest, ask the Federal Government to deal with the security challenges in the country or resign. 
Tanko-Yakasai tweeted," Clearly, we as[sic] APC government, at all levels, have failed Nigerians in the number 1 duty we were elected to do which is to secure lives & properties. Not a single day goes by without some sort of insecurity in this land. This is a shame! Deal with terrorists decisively or resign."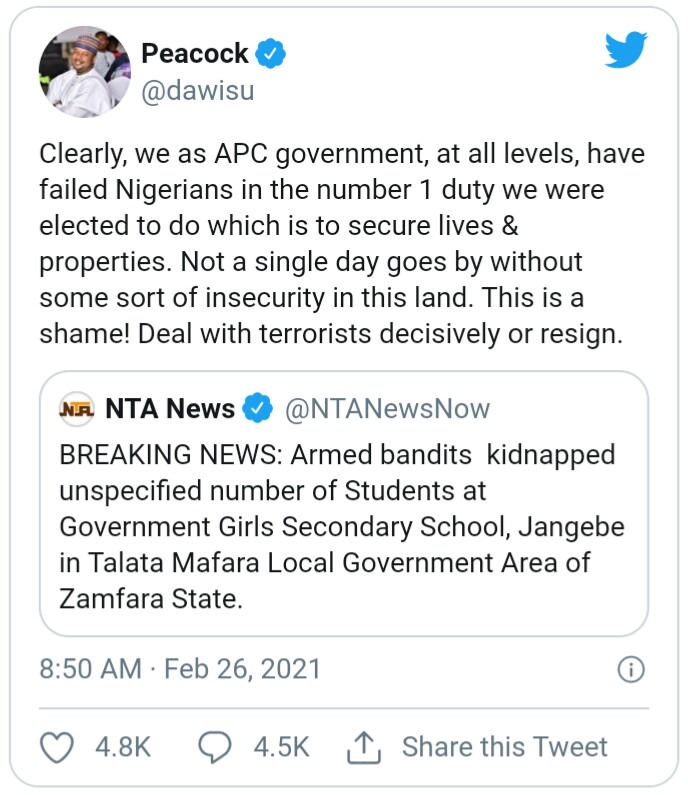 The outspoken aide noted that the security issues and the consequent responses have become a norm. 
"Norm indeed, each time another tragedy happens, we lament, condemn, create hashtag, the govt pretends to do something, no concrete steps to prevent reoccurrence, and then we repeat the process. To what end? Where are those saddled with the responsibility? SMDH," he tweeted.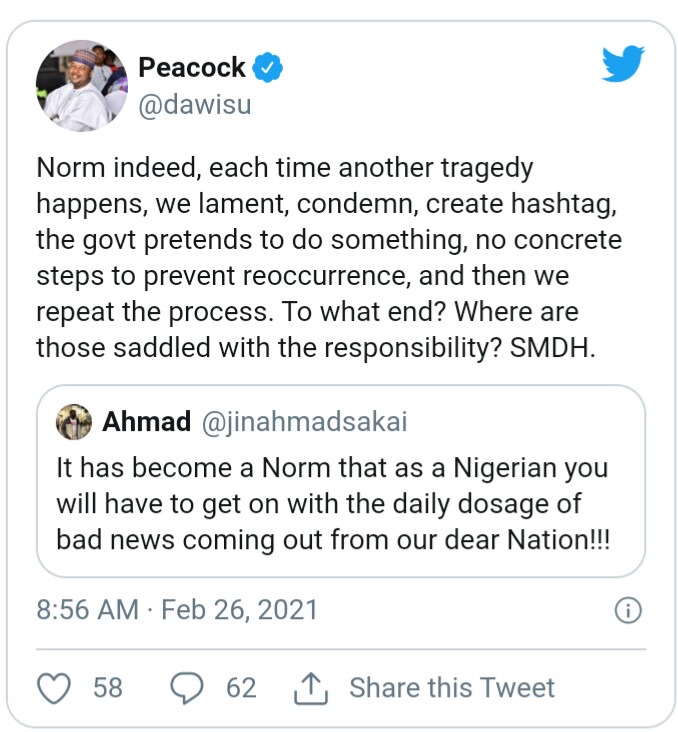 In a report from the Cable, an unknown number of school girls were kidnapped from Government Girls Secondary School, Jangebe in Talata-Mafara local government area of Zamfara by gun-wielding bandits in the early hours of Friday morning. 
According to an eye-witness, the bandits "took some of the girls and went into the bush."
The report also stated that the parents of the kidnapped girls have been heading to the school to confirm the status of things in the school and that of their ward. 
Content created and supplied by: SamBiyi (via Opera News )