The Oyo State Police and the Oyo State Government have confirmed that the attack took place, in which some cows were shot dead.
In a statement issued by the Oyo State Police spokesperson Olugbenga Fadeyi, explained that as soon as the Oyo State Police Commissioner, heard of the incident he sent the police to the area to investigate. what happened.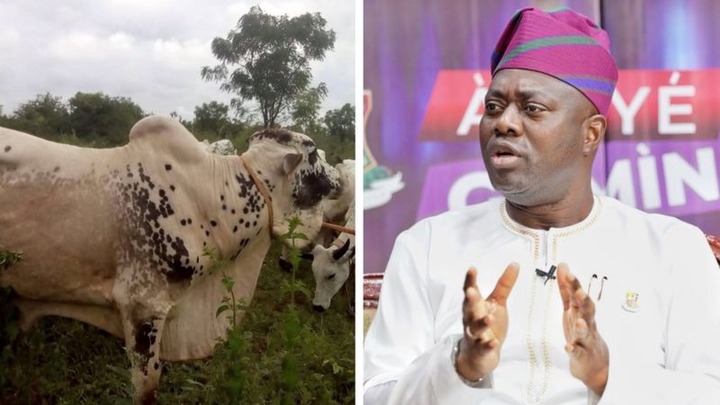 The police department also said that an investigation, has been launched into the incident with an attempt to track down the culprits.
In a statement the Commissioner of Police further stated that the attack, has nothing to do with the fighting between Yoruba and Fulani.
As he urged the people of Oyo State to avoid racist violence, and no one shall take a step that can jeopardize the peace of the city.
The commissioner of police added that the agency would continue in its duty to protect the lives and property of the residents of the state.
Meanwhile, Governor Sheyi Makinde has instructed the health department to address all the medical needs of those injured in the attack.
In a statement sent to reporters by the press secretary to the Oyo State Governor, Taiwo Adisa, Makinde explained that government officials of the special assistant to the Governor on security, Sunday Odukoya may have before them visited the scene of the incident.
The statement also said that Governor Sheyi Makinde, would give a gift of forgiveness to those who lost their cattle.
Content created and supplied by: Ilemona (via Opera News )