Indeed it is a very sad moment for an old woman who lost all hope of survival as she got stuck in frozen waters. But an elderly man whom I regard as a hero, jumps into the frozen water without hesitation in order to rescue the old woman.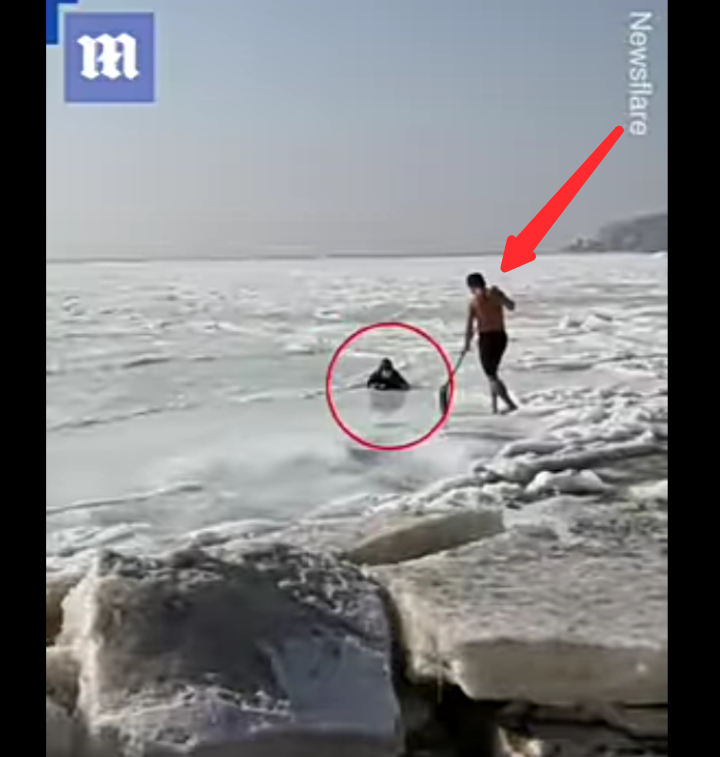 In a new video that was shared online recently, a woman who was said to be 75 years old, got herself stuck in the open icy waters of frozen Chinese sea.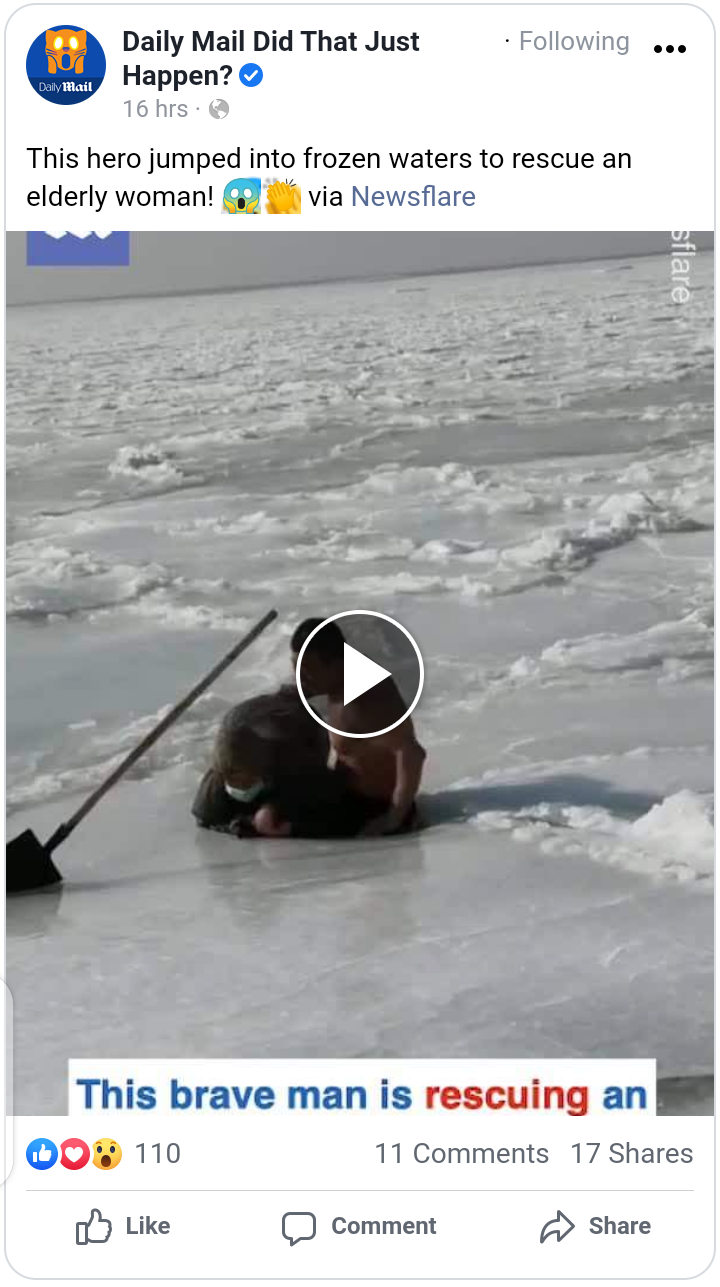 But a brave man spotted the old woman and decided to come to her rescue, as she helplessly tried to stay afloat in the frozen sea.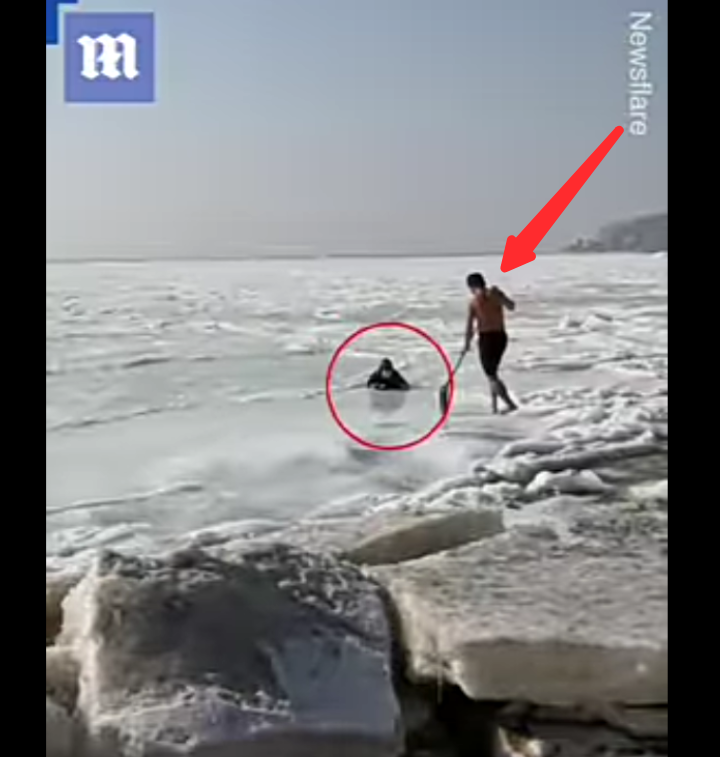 The man could be seen in the video shirtless, as he carefully walk towards the woman on the fragile frozen sea.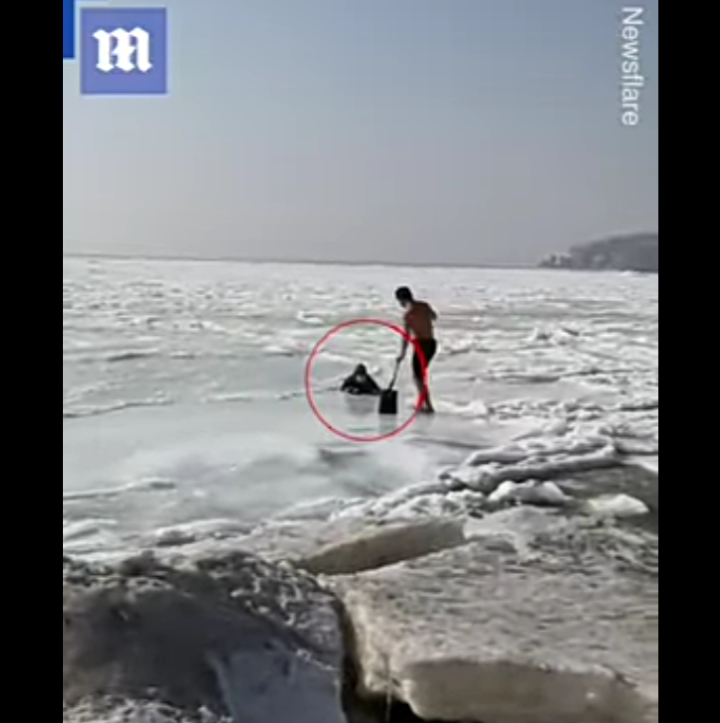 It is unclear how long this woman was hanging there waiting for help. The old woman couldn't help herself as she could be freezing up already, due to the intense cold of the water.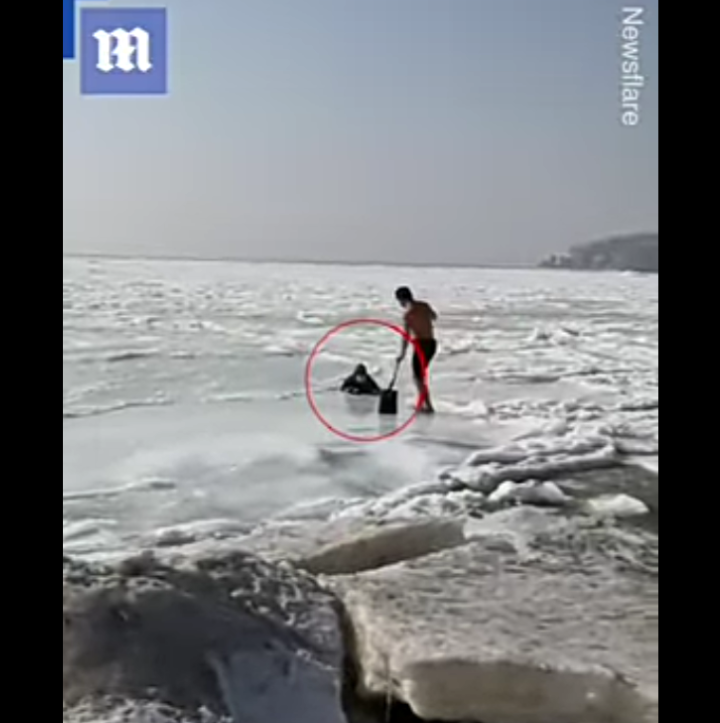 Immediately the man got to her, he struggled to pull her out of the water onto a piece of ice sheet. But that was not all. They began to carefully crawl back to the seashore, as the ice beneath them could give way at any minute.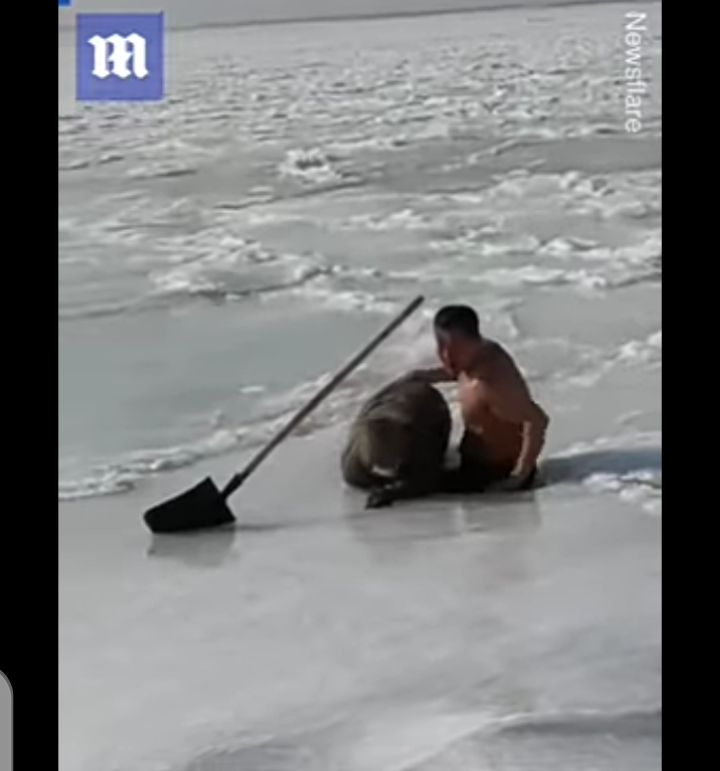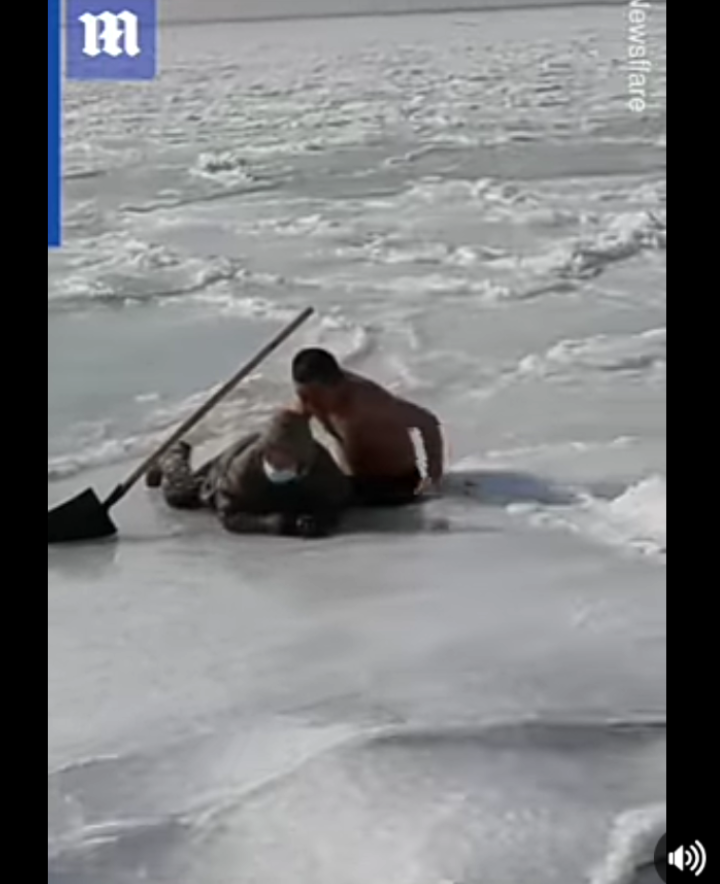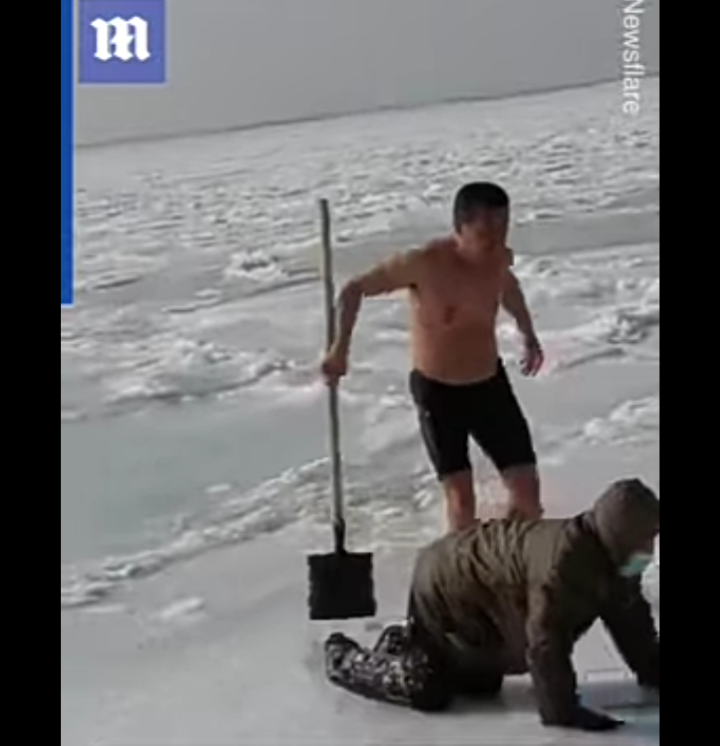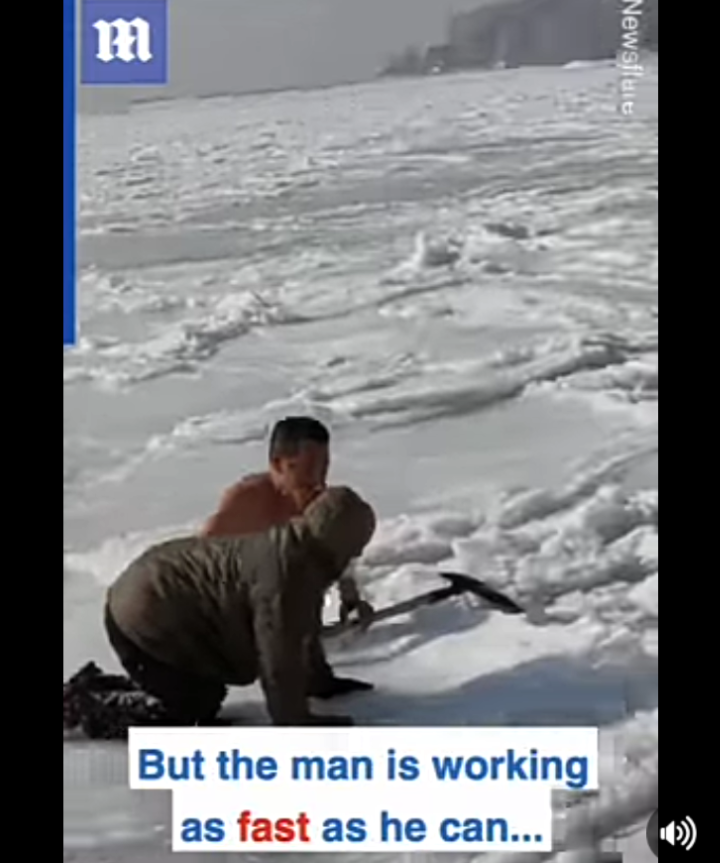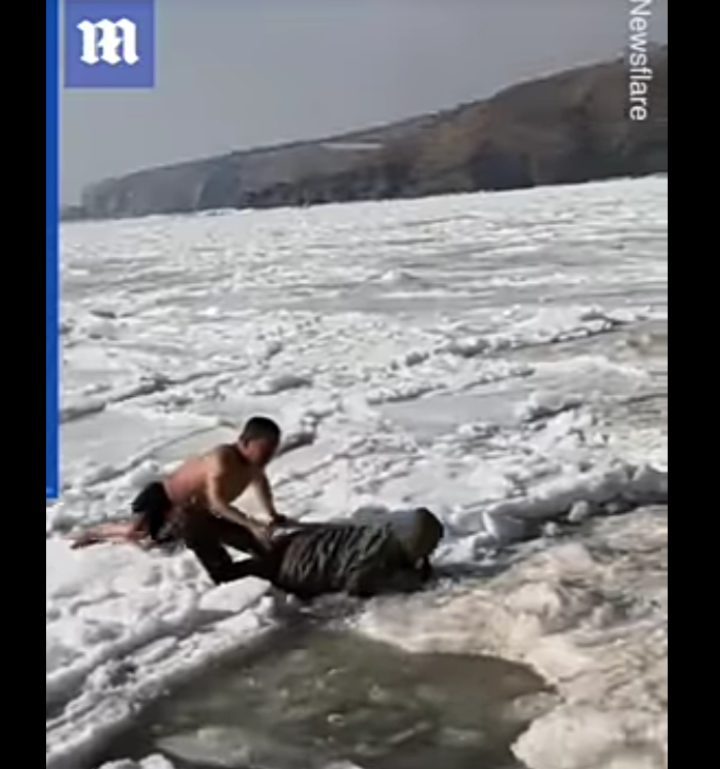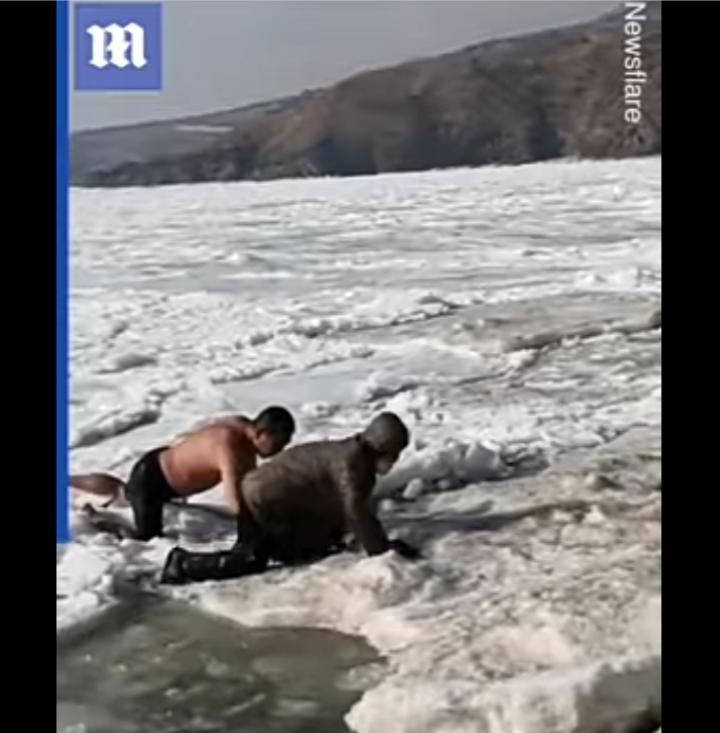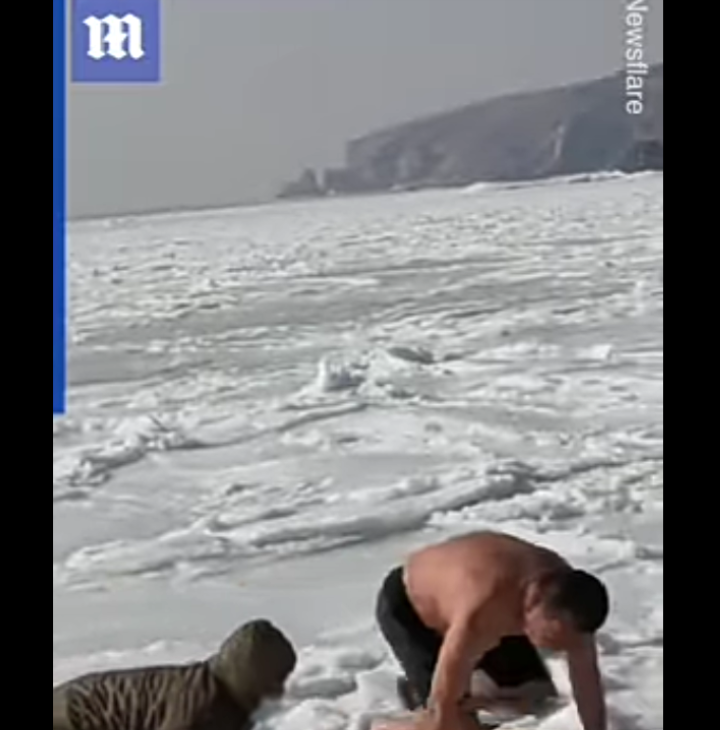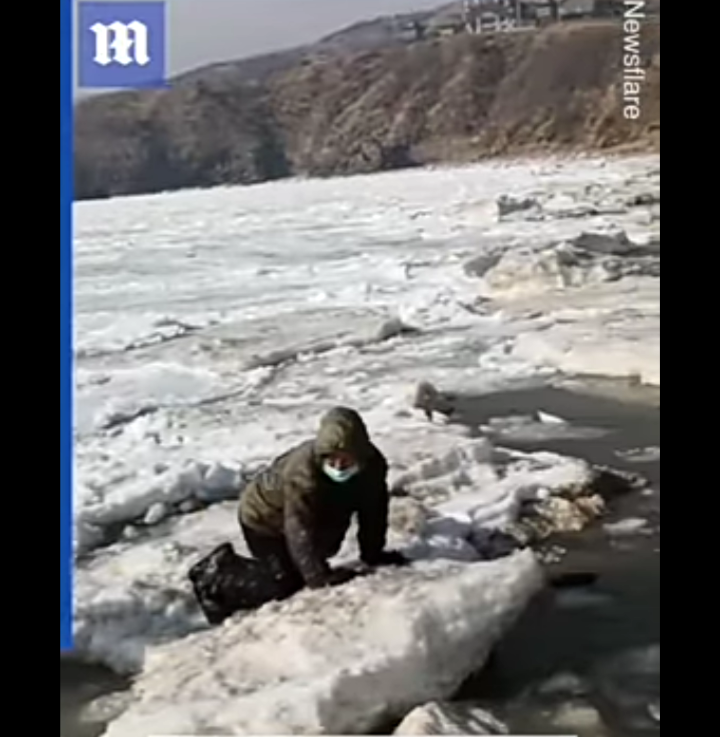 It got to a point that the woman had to climb his back as he struggles to bring her out to safety.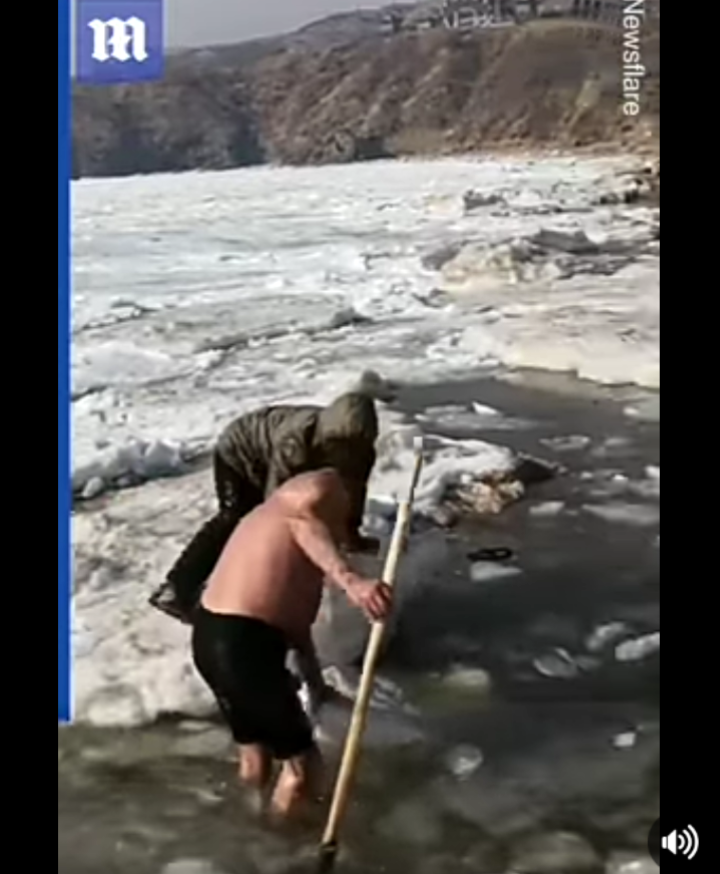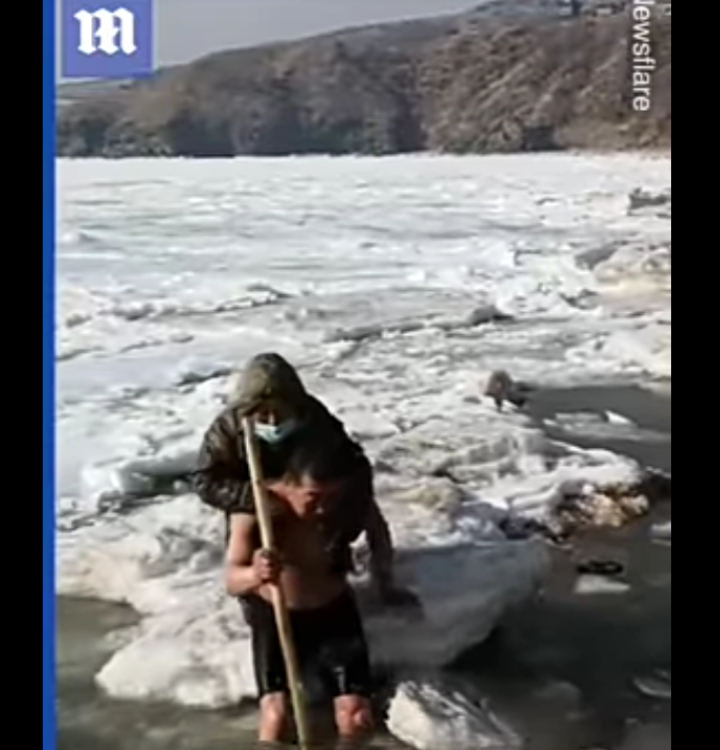 At last, he got her to the seashores safely, and people who were standing by, assisted him to finally pull the woman to the mainland.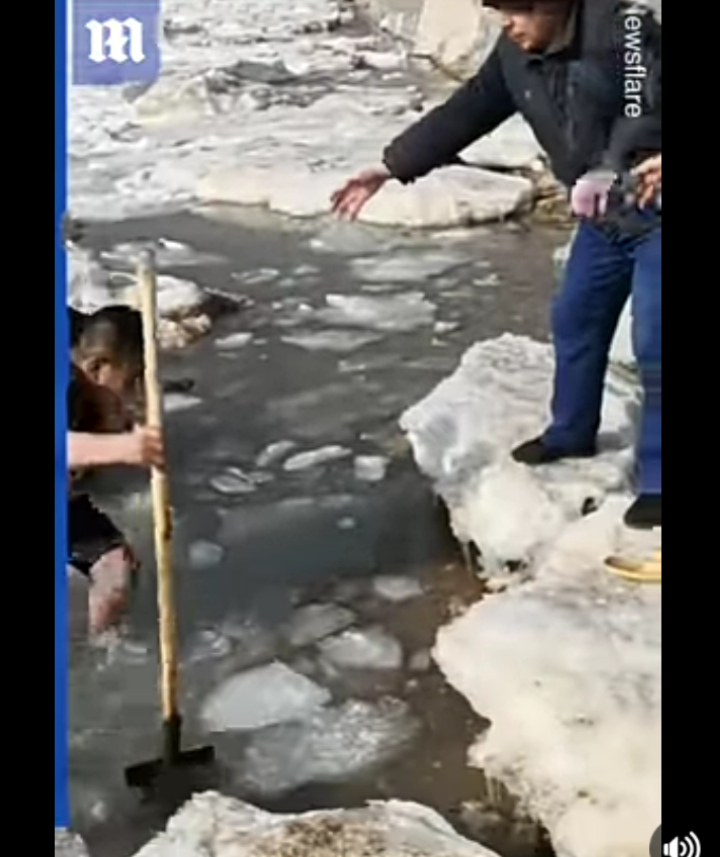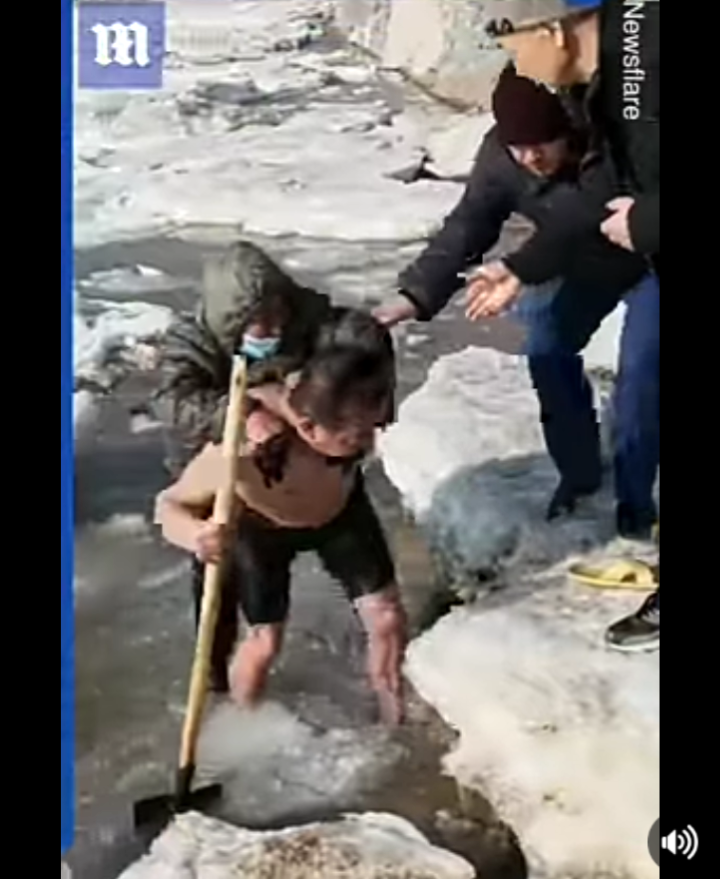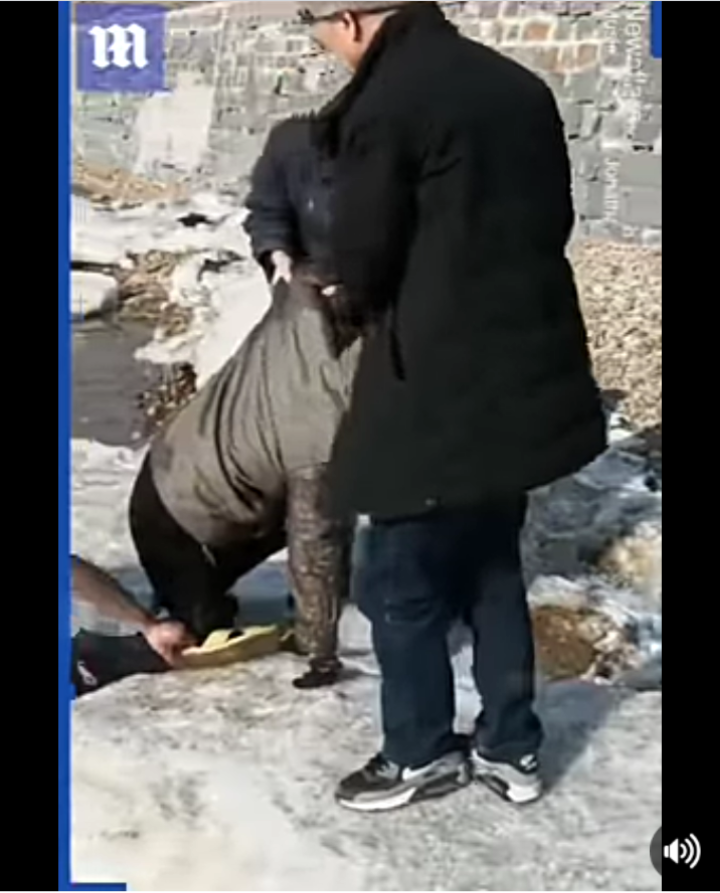 Some people who watched the video commended the man for coming to the woman's rescue. Others simply asked what took the woman there in the first place.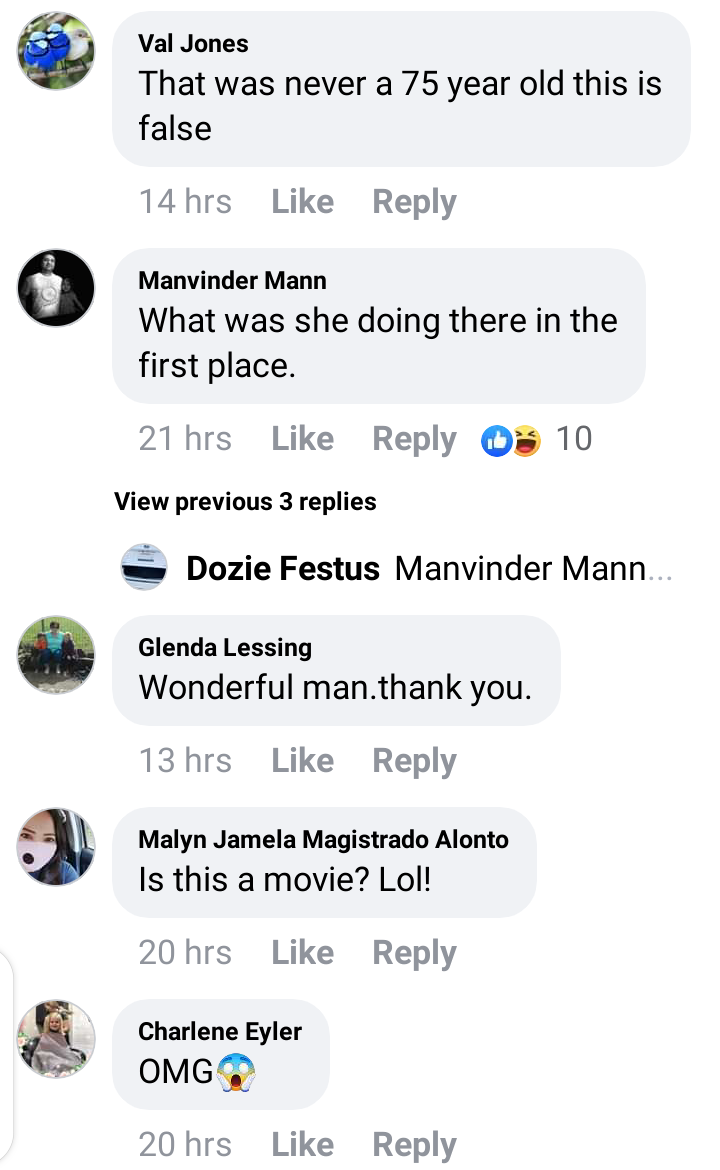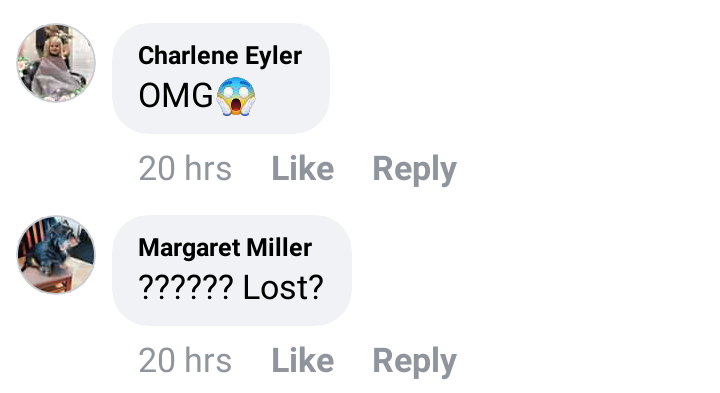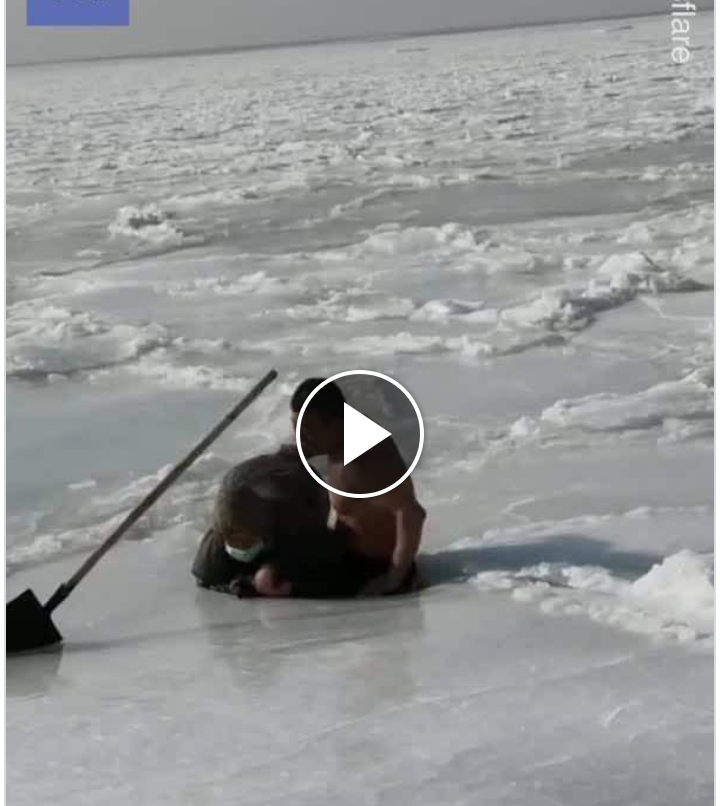 Kindly like and share with other people if you enjoy this piece.
Content created and supplied by: AKONIMI (via Opera News )