It was learnt that the suspect was traveling for Abuja from Benin in a Toyota Tacoma, when he was intercepted by the police, who found five pistols and magazines fully loaded with live ammunitions on him.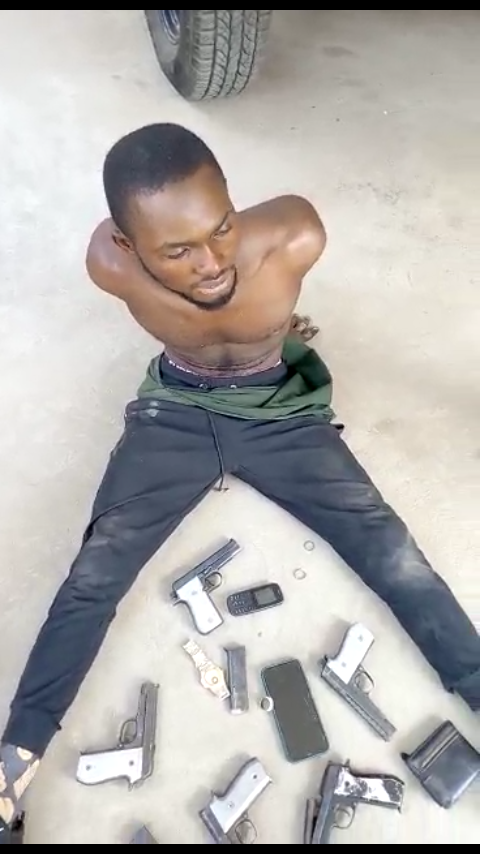 The suspect was thoroughly quizzed by the police, before he started spilling the beans on his mission and who he was working for.
The suspect admitted to being a resident of Gizza in Abuja, and a Gwandara speaking person. From this it could be guessed that he is also an Abuja native. Also he claimed to have hailed from a Yakubu Aman Family.
When asked about who he was working for: He said, he was working for a community chairman in Airport road Benin.
With all what he has confessed under interrogation, it could be suggested that whatever his mission was, it had already been accomplished and he was leaving back for Hausa, where he resides. Efforts have been made to reach this community chairman in Benin and he himself is under further interrogations, from the police, who hope to squeeze further useful information from him
Be cautious wherever you go.
Pls like and share.
Content created and supplied by: DReincarnateII (via Opera News )