Life is all about lesson. We learn everyday, either from our own very experience, or from what happened to others. What happens to you today maybe what will make you strong tomorrow. It doesn't matter how terrible it may look initially, but the ends is what counts.
A twitter user by name, Amarachi Evarist shares her before and now pictures on twitter. She shared the pictures with the caption "when I was hustling versus now." This means that despite her condition, she still hustled and become successful in the end.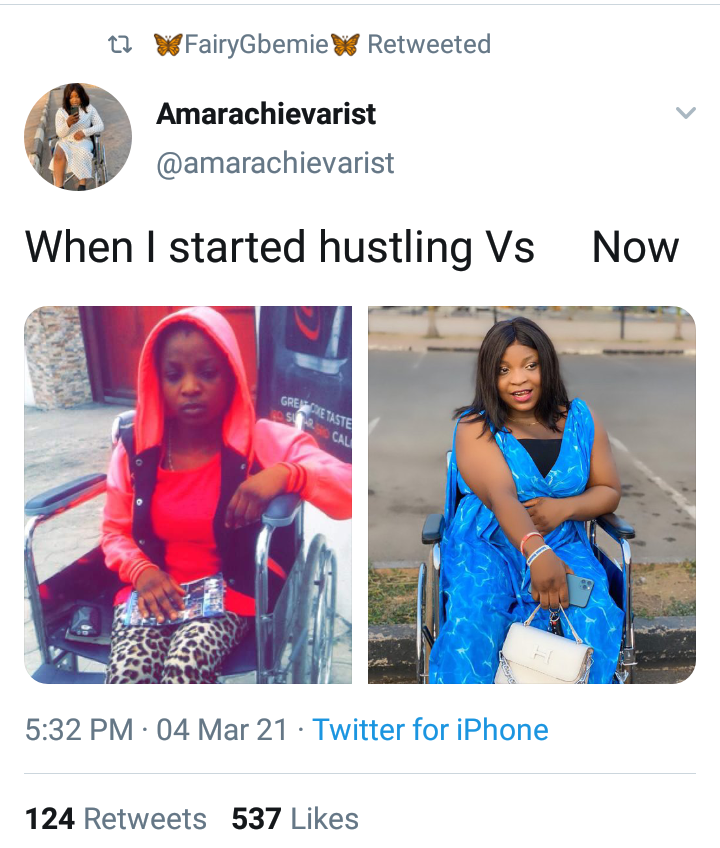 Amarachi had an accident in 2007. The accident paralyzed her. After the accident, many of her friends left her, including her best friend. Some of her family members too left her.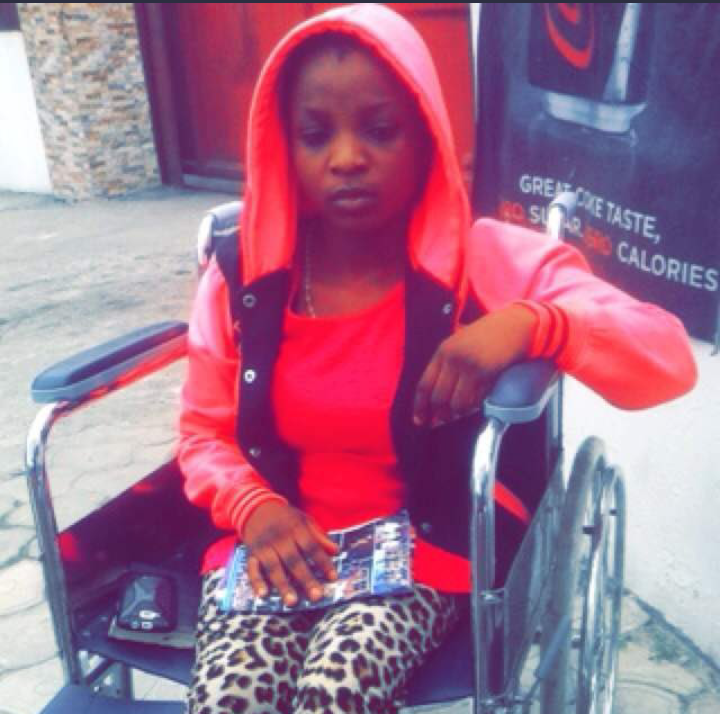 According to her post in 2019, Amarachi recalled what happened to her in 2017. After the accident, she became unconscious. She was unconscious for 24 hours. Everyone thought she would die, but God saved her life till date. Now Amarachi is doing fine.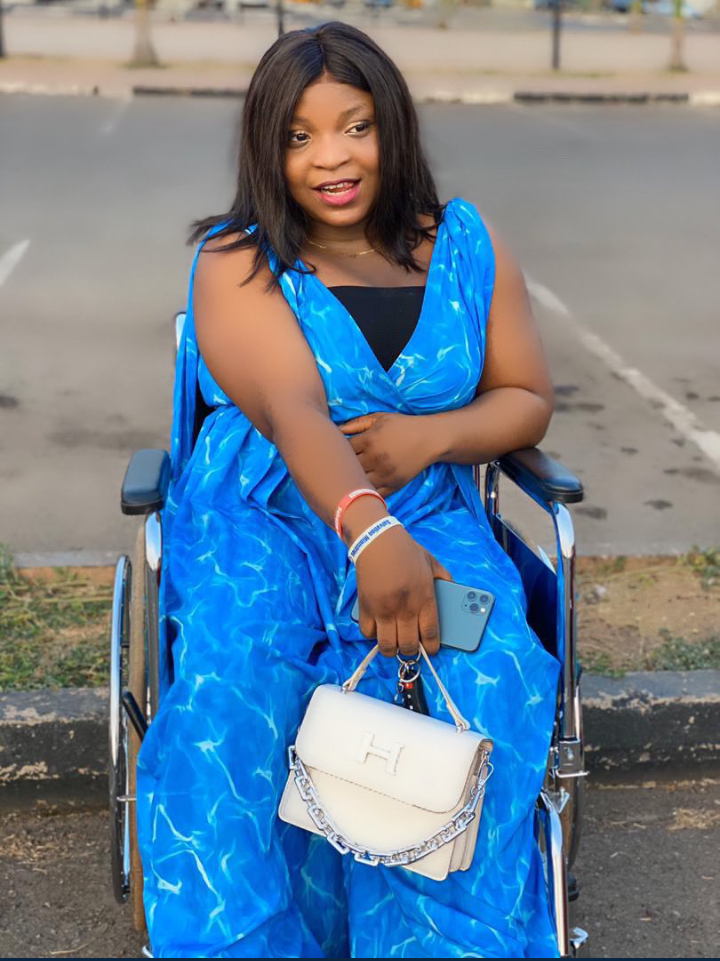 Despite her challenges, according to her bio on twitter, Amarachi is a boss of her own, a gospel singer and songwriter.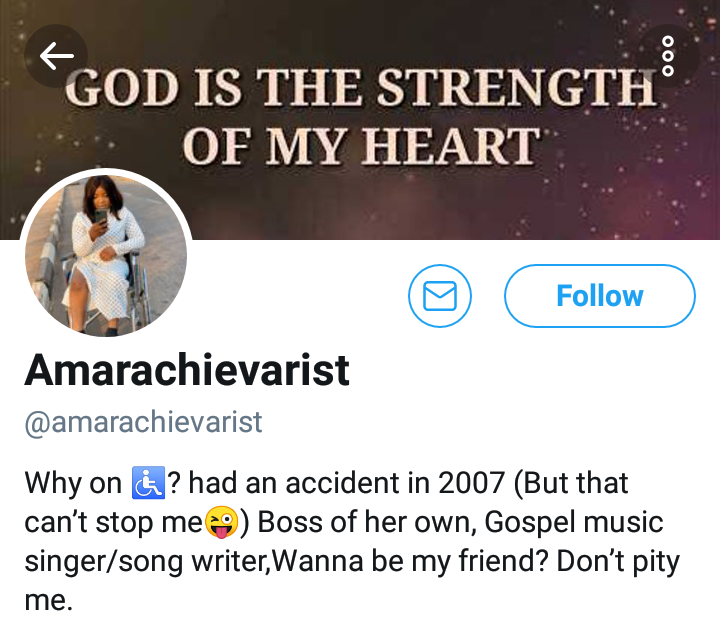 This is really worthy of emulation. She has portrayed a good example to the society.
In this life, once you remain focused without giving in to challenges, you must make it. Learn from Amarachi today.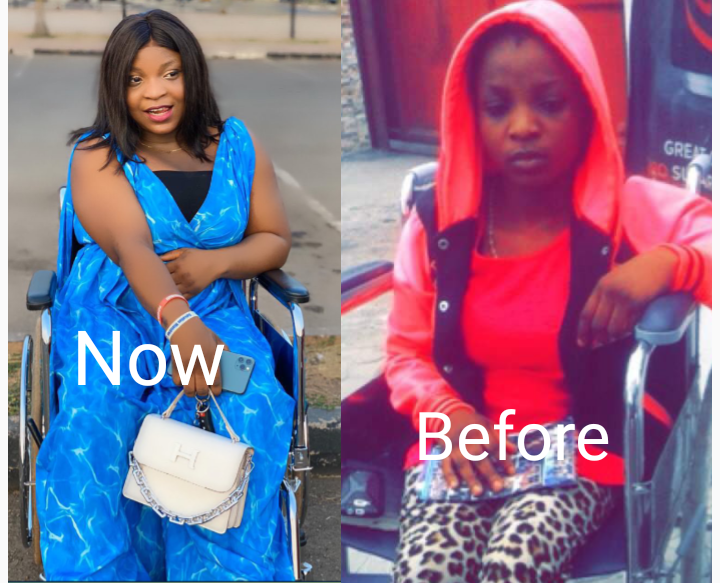 Content created and supplied by: Mr_Counselor (via Opera News )