It was yesterday on 3rd of February 2020, when one Kaduna based Islamic scholar popularly known as Sheikh Mallam Ahmad Gumi pays a visit to one of the most notorious bandits and kidnappers in zamfara State. Sheikh Ahmad Gumi held an appointment with the kidnappers in the forest, toasting solution on the killings and kidnapping that has been going on for a while in the country.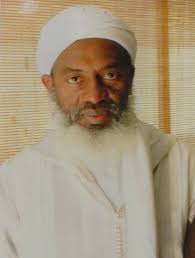 Sheikh's boldness and heroism have gotten a lot of people's attention. Ahmad Gumi main objective was to preach to them on what they are doing is forbidden in Islam. This has resulted in some positive influence as the leader of the bandits said that they were guilty of their actions. 
He also cautions the government to come to their aid. The Shiekh lamented that the reason why the youths join a bad gang is because of unemployment, poverty, and bad leadership.
 So do not be confused about why the Islamic met with terrorists.
Content created and supplied by: Faruqmdg (via Opera News )