Enraged Wife Kills Husband In Delta.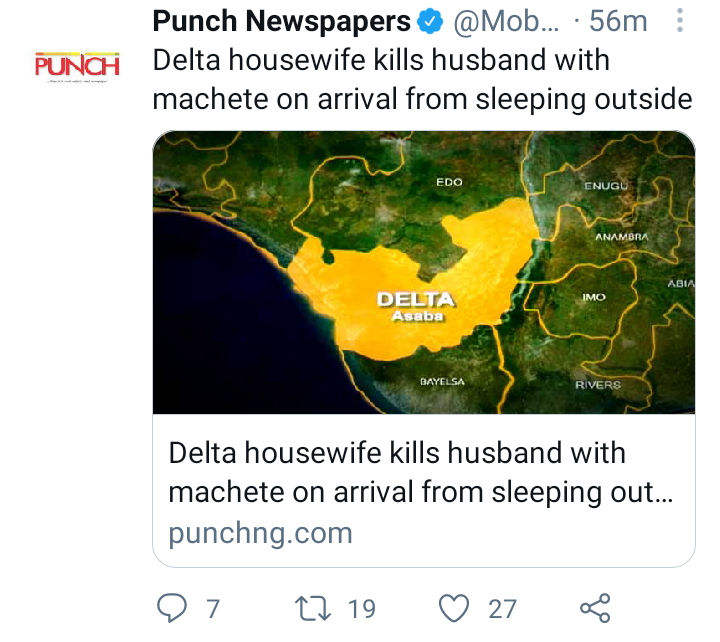 In recent reports, an enraged housewife was arrested yesterday by police officers after she killed her husband with a machete following a domestic misunderstanding.
The deceased whose name was given as Dafe, was hacked to death in Kulup street off Ekrejegbo in Ughelli North local government area of Delta state.
Trouble began when the deceased who slept outside his matrimonial home the previous night returned home and met his angry wife. Both of them engaged in a heated argument and the woman hacked him with a Cutlass.
The deceased was however rushed to the hospital by neighbors after suffering severe cuts. He was announced dead by Medical personnel at the hospital.
Suspected Fulani Herdsmen Allegedly Kill Oyo Farmer.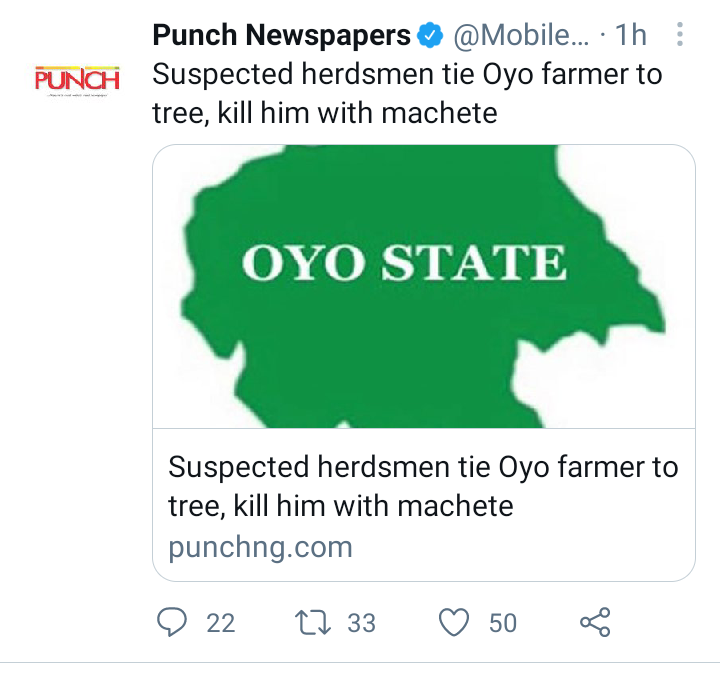 In another report, some group of suspected Herdsmen attacked a village in Saki in the Saki West local government area of Oyo state where a young man was hacked to death.
From what was also gathered, the farmer who was simply identified as Kola was tied to a tree at a village called Oke Orogun and was attacked with a Cutlass.
The news of the attack, was said to have angered some youths in Saki who invaded a Fulani settlement. They set their hits on fire as a result.
Femi Falana speaks.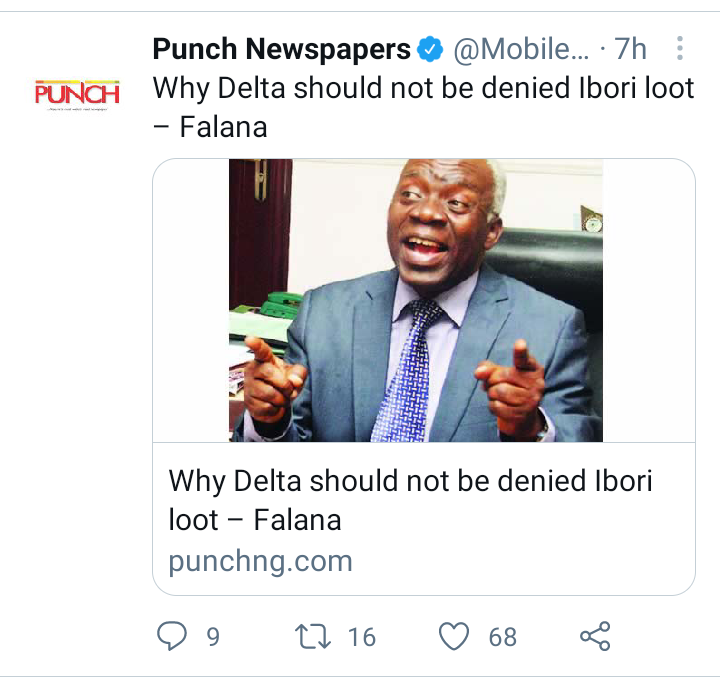 A human rights lawyer, Femi Falana has spoken on behalf of the Delta state government. He said the fact that the state government argued that Ibori never looted money from the state, the state should not be denied the billions recovered from it's former governor, James Ibori.
While explaining his stance, Femi Falana said before Muhammadu Buhari assumed office in 2015, he denied that Sani Abacha never looted any money from the federal government and ever since then, he has been using it to implement projects.
Education Minister Speaks.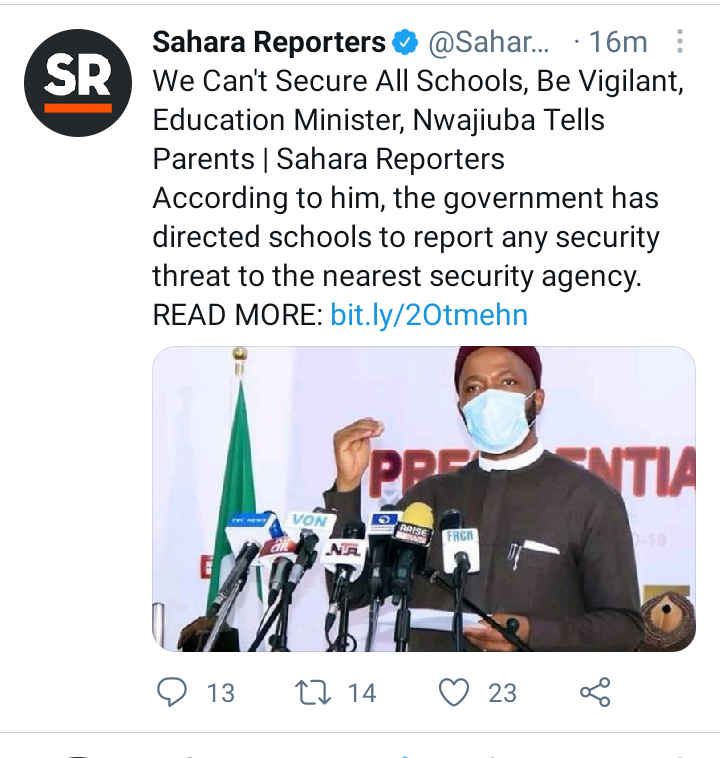 In another report, the minister of state for education, Chukwuemeka Nwajiuba has told parents to be vigilant because the government can not secure all schools.
He said the Federal Government have already instructed schools to report to the nearest security agency if they encounter any security threat.
He also argued that most of the Public Schools in the country are all fenced apart from State own Schools. But, he said even if the schools are fenced, the Bandits have been known to pass through gates and as such, fencing will not be enough.
What do you have to say about this? Who do you blame for the death of the man?
Do you think the Federal Government are doing anything to stop this act of banditry?
What do you have to say about the Ibori looted funds?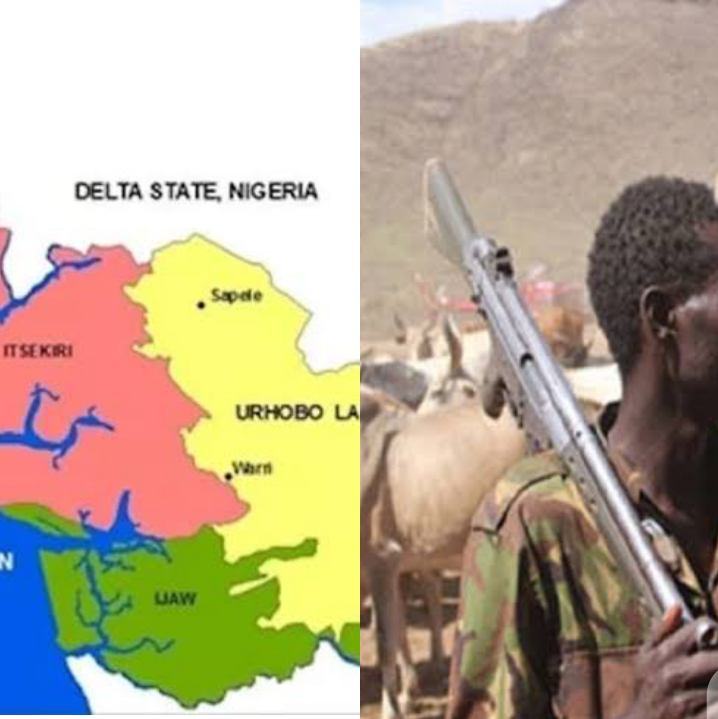 Drop to the comments section and share your views and thoughts with us.
Content created and supplied by: Prechdaklins (via Opera News )