Information making the rounds now has it that some suspected internet scammers, popularly known as "Yahoo Boys" were spotted in a viral video clip spraying money indiscriminately into the air, while people were seen struggling to have a fair share of the money, on a busy road, in Benin City, the capital of Edo State.
In reaction to the guys' act, there was a mixed reactions among Nigerians over the action, some people were of the view that, the act seems fetish and also a ploy to increase their wealth while another school of thought, hold the opinion that, there was nothing fetish in their action but just a show off and equally to help the poor masses in the street.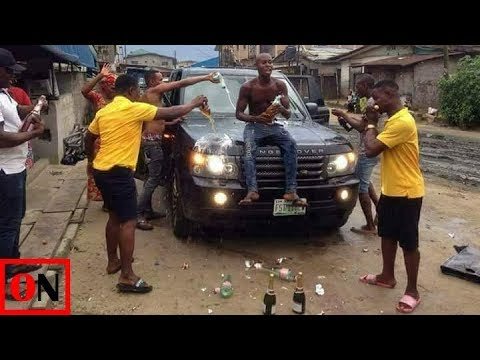 Photos credited to legit.ng
In recent times, the "Get Rich Quick Syndrome" has permeated into people bone marrow, especially young population, who are now ready to do anything to make money, despite the consequences in the future, many young people have venteure into cyber crime, popularly known as "Yahoo Yahoo" in Nigeria, just to make money while others do terrible and disgusting things just to get rich.
Recently, some youths in their early 20s and 30s were seen eating raw or uncooked chicken while a herbalist was sighted performing rituals on them in a viral video clip.
Share widely
Content created and supplied by: ChukwuOlisa (via Opera News )