At times I imagine how people see some things, some people eyes are so sharp that they fix out some little little things out of no where. Something was spotted in the picture of the car below which triggered reactions online, despite the fact that there are so many loads on the car. Cbeck out what was find in the picture of the car below which got people talking on Facebook.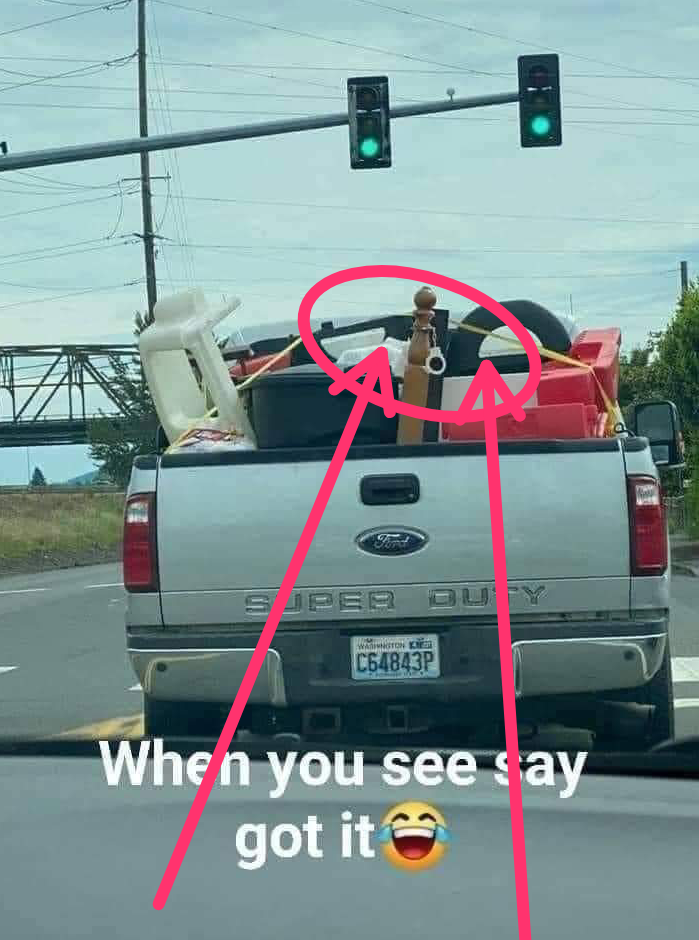 The caption written on the Facebook post which the car was posted is "only legends can see and understand". The Facebook group where the picture of the car was posted is "Rant HQ Extention", the name of the person that make the post on the Facebook group is "Olajmk Obadeyi May". Take a look at the post below and peoples reactions.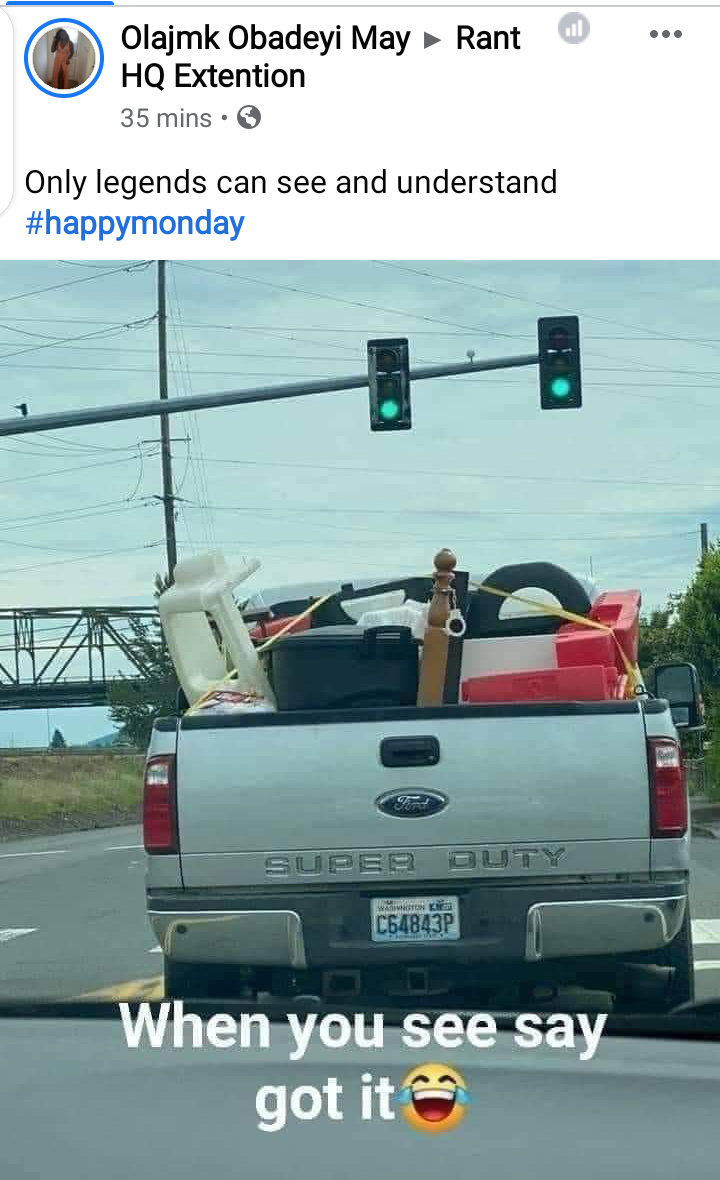 These are peoples reactions about what they spot on the car, someone's comment is that "some bondage" another persons comment is that "handcuff. Got it". There are many comments below. Read the comments, it will help you to know what was spotted on the car if you have not know it.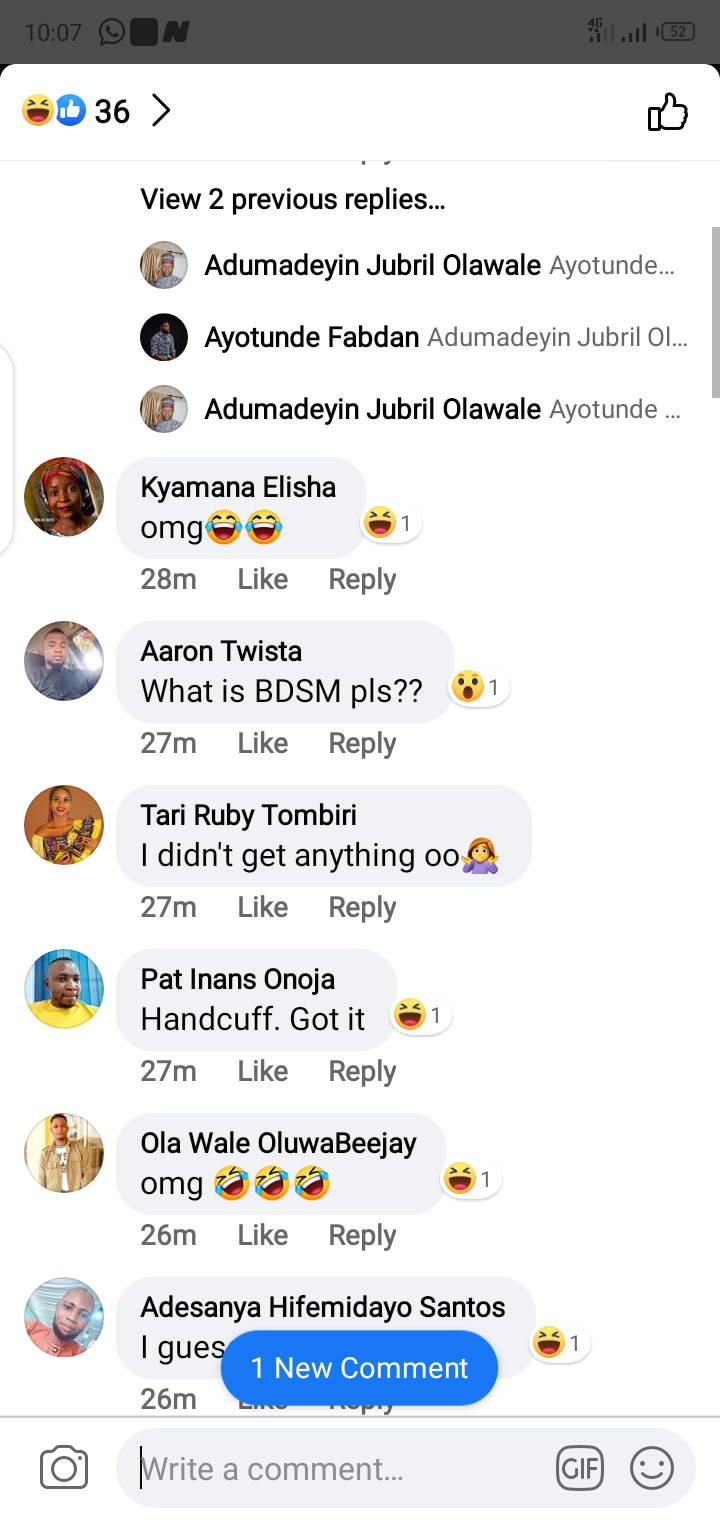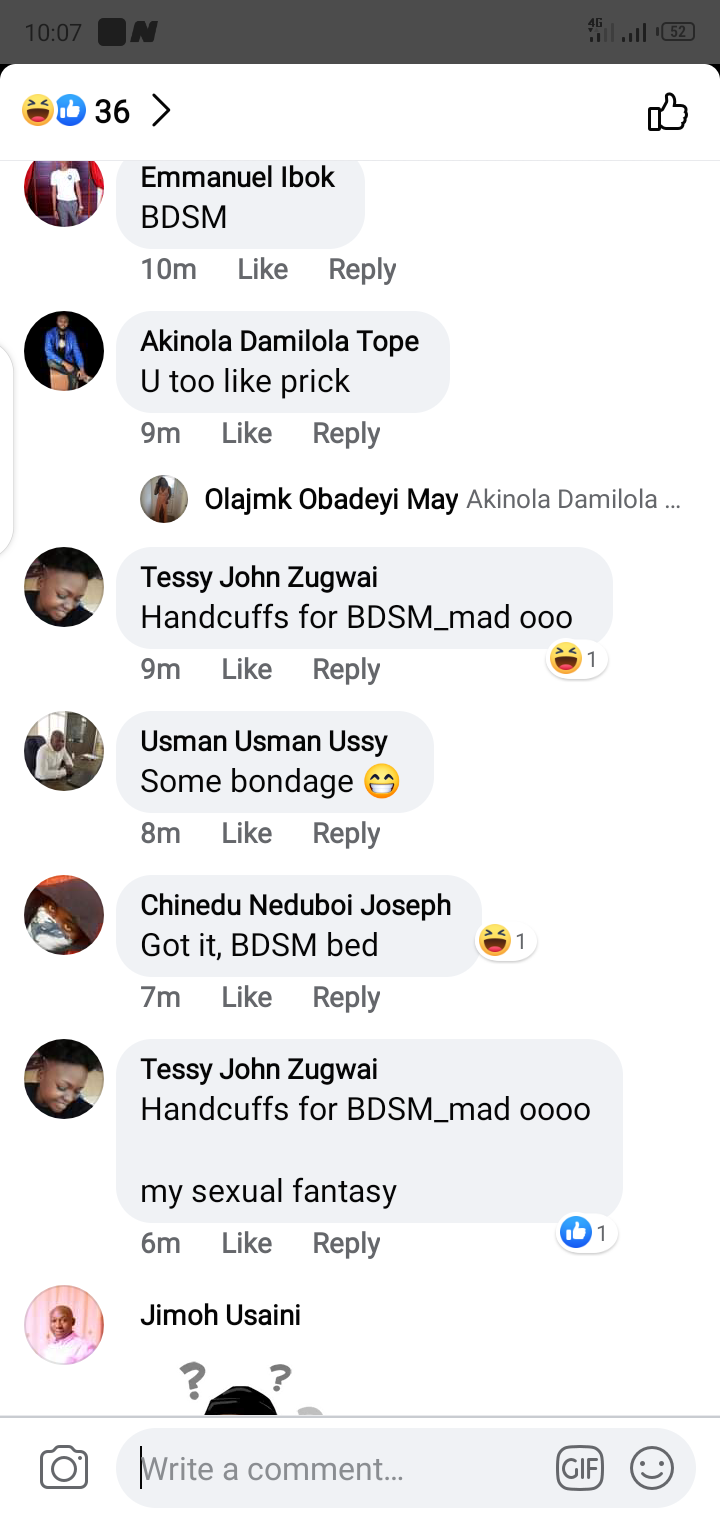 Content created and supplied by: Gurupdate (via Opera News )