It was disclosed by an eyewitness that the Economic Financial Crime Commission staffs storm Ago Iwoye the main campus of Olabisi Onabanjo University.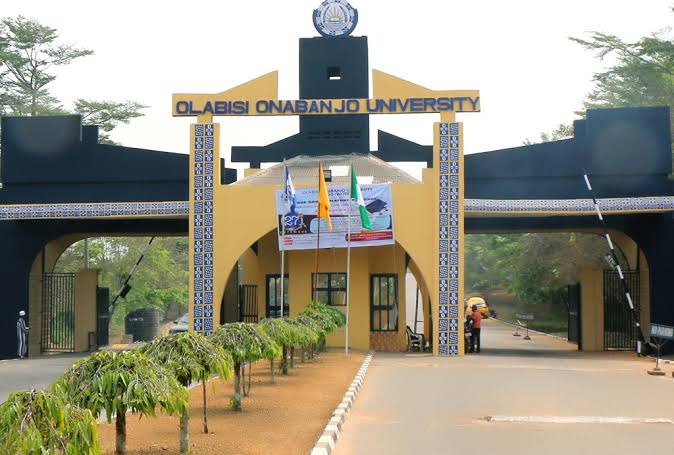 This was posted by OOU Parrot and OOU Media, the both are WhatsApp news outlet. It seems that the eyewitness made the revelation to one of the Whatsapp Tv.
The news update has been posted to all platforms of the school, some are in palpable tension about the new development.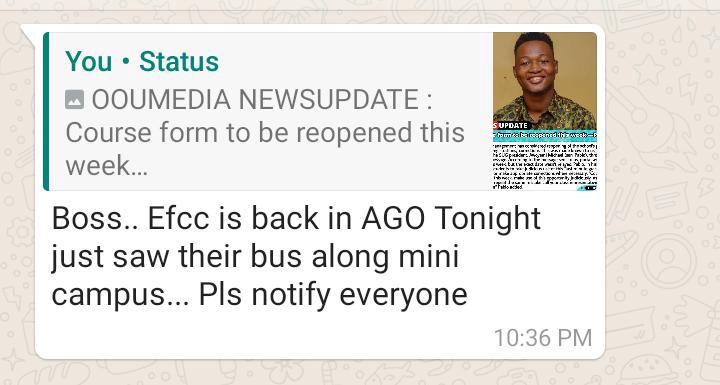 An unconfirmed victim confided that some students were arrested already and one million nairas were being demanded, PendomReporter is yet to confirm this development.
Our prayer is that students should not be wrongly accused or brutalized for offenses they do not commit. This is to enjoin all students to desist from cybercrime and illegal businesses.
Details coming later
Don't forget to comment on this piece and broadcast using one of the share buttons below.
Content created and supplied by: PendomReporter (via Opera News )