Some humans are heartless, when its comes to getting rich which they involves themselves in all kinds of evil methods just because they want to get rich quick.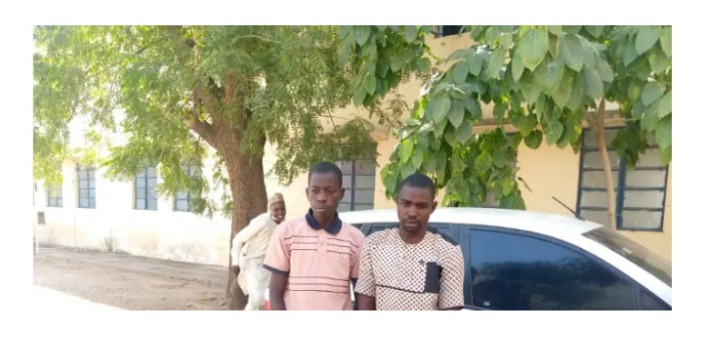 They don't think about pains and rigour, they would cause any person that falls into there trap by losing all their money, commodities and valuable thing's. They just capitalize on some people ignorant to defraud the of their money.
Unfortunately, these men didn't know they are going to be meet their waterloo after making an effort to charm a Lady by defrauding her of her hard earned money but the lady stood firm and making sure the fraudster get arrested.
These two men named Bashir Kabiru who is 27 and Ashiru Sadiq who is 30 always turnout to be spirit and by so doing they defraud victims of their money.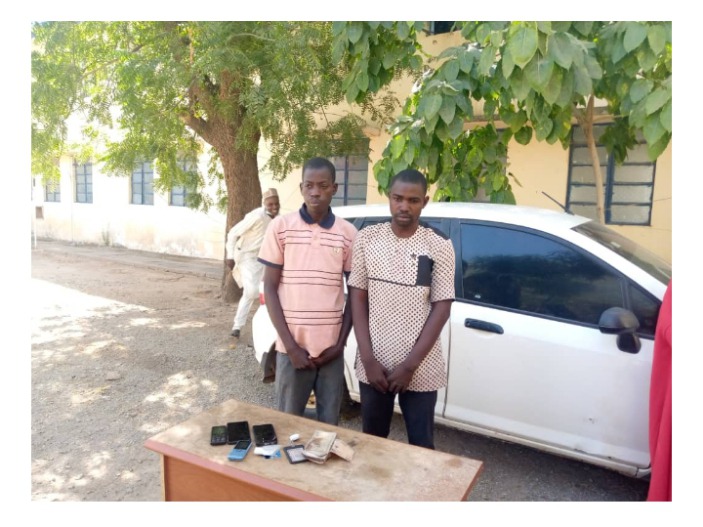 These men perform gimmicks and would call victims on phone to bless them and by talking to them, they use that medium to collect some sensitive information from the victim phone and make use of it to defraud them.
These two men have been doing this things for years now, defrauding has been their permanent job. But they tried it on this lady named Rabi'atu around the Garba of Mani Local Government Are of the Katsina state which backfire.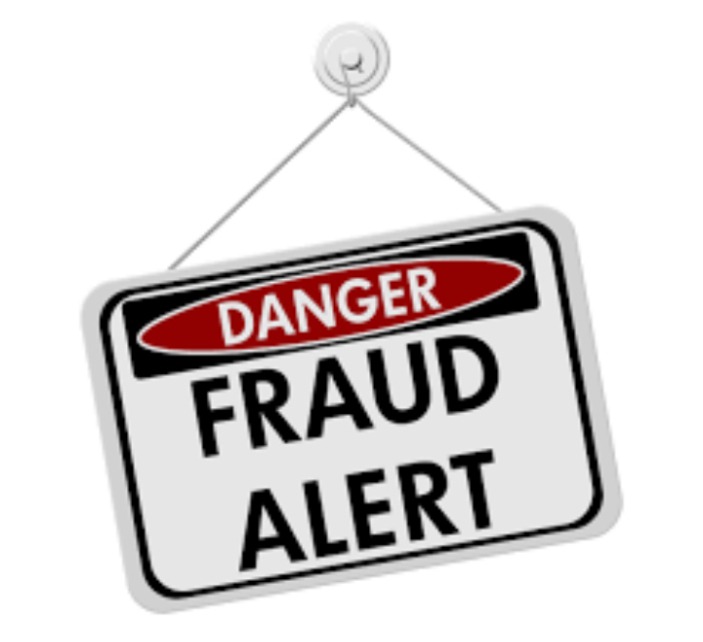 On this faithful day, they called this lady being spirit and begins to tell her sweet things, which the lady didn't fell for there gimmicks and went straight to repent the incident to the police.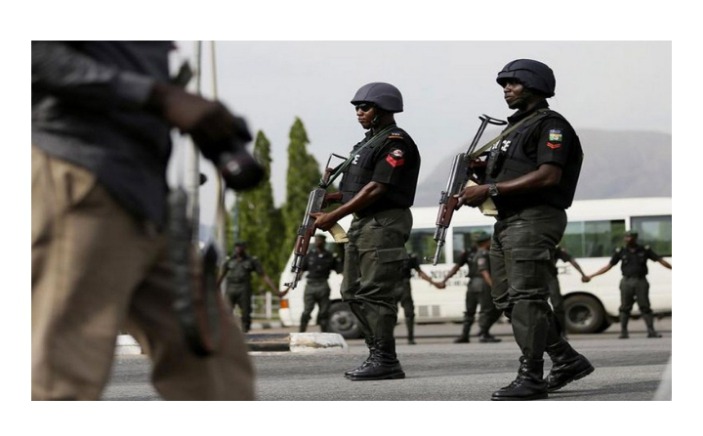 The fraudster thought the world was at there feet while talking to Rabi'atu but eventually got nabbed by the police. The police recover lots of things from them including lots of money, ATM cards and confessed that to the police using of charm to every one on phone has been the work on daily basis, before being exposed by Rabi'atu. They were sentenced to 30 years of jail term.
Let be careful of what we do on daily basis and also by moving closer to God for protection always. This fraudster can go any length to do anything to dupe people of their earned money.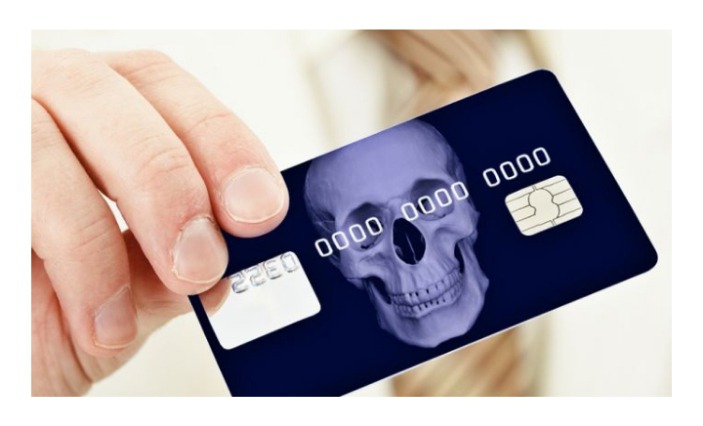 Let try on all time to report any suspicious movement of any person or group trying to ploy away some information or withdrawing of money.
If you received a tangible lesson from these Article kindly share to others and comment your thought below.
Content created and supplied by: Crownshines (via Opera News )