If you are living in lagos, don't pass these three place at night it is very dangerous- A Doctor warns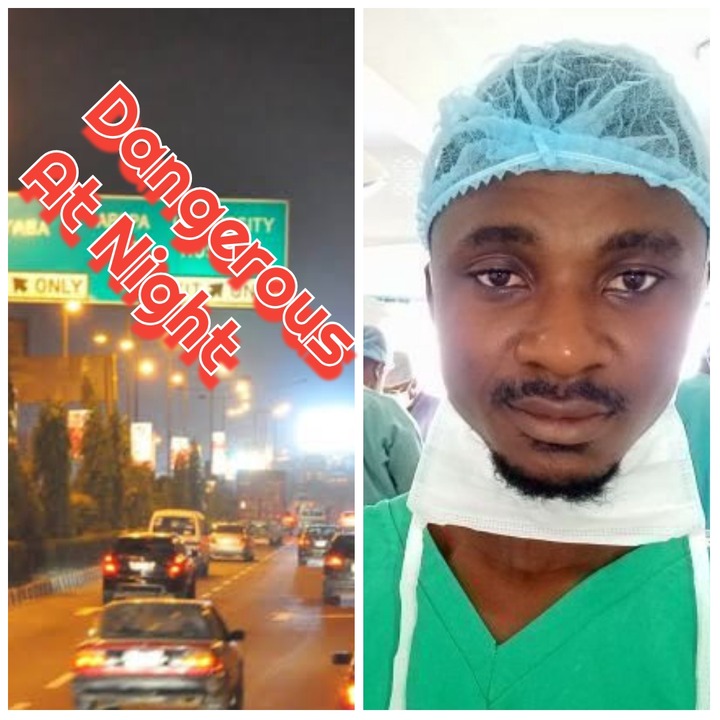 Everyone needs to be very cautious and fulfill our obligation to cooperate with the security agencies around us in order to resolve the robbery and other criminal activities that could hurt us in our region. The government is also trying their best to eliminate the insecurity problem, don't let us be like chickens who are being protected by their mother, and they also insisted on playing and associating with eagles.
A doctor as claimed on his twitter profile @doctoremto has given a warning to many people living in lagos to stay away at night from a specific location in order to avoid being robbed and at the same time getting harmed.
According to him, behind TBS, somewhere around king's college is now the hideout of the gangs of robbers, and not just robbers, they're armed robbers-they use matchets and cutlasses to carry out their devilish job, and in order for their victims to be helpless, they're never going to ask a question of getting money or phones out; they will just attack the person with their arms first.
He continued that it is not only that place where they do their bad work, somewhere near the international airport, that they also do their job there (they killed a nurse there all because of phone).
Finally, they even Rob people around Agege side, please, it's better to come home early with God's blessings in your wages than to work late at night and come home to meet poor people that someone's life looks like paper.
Tweets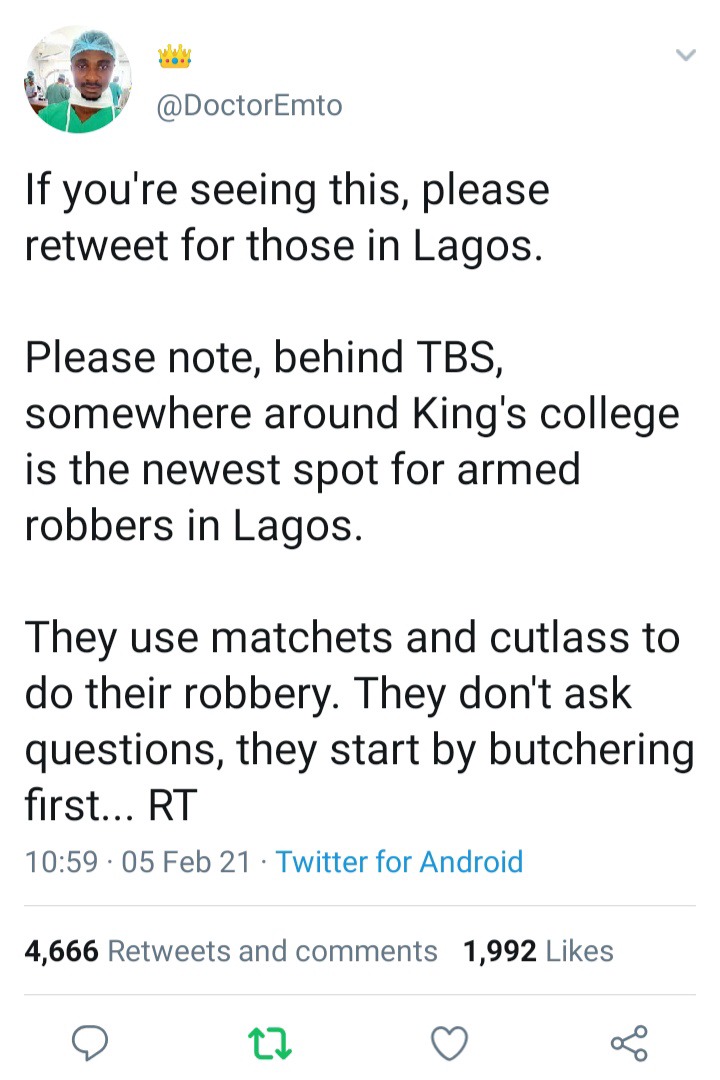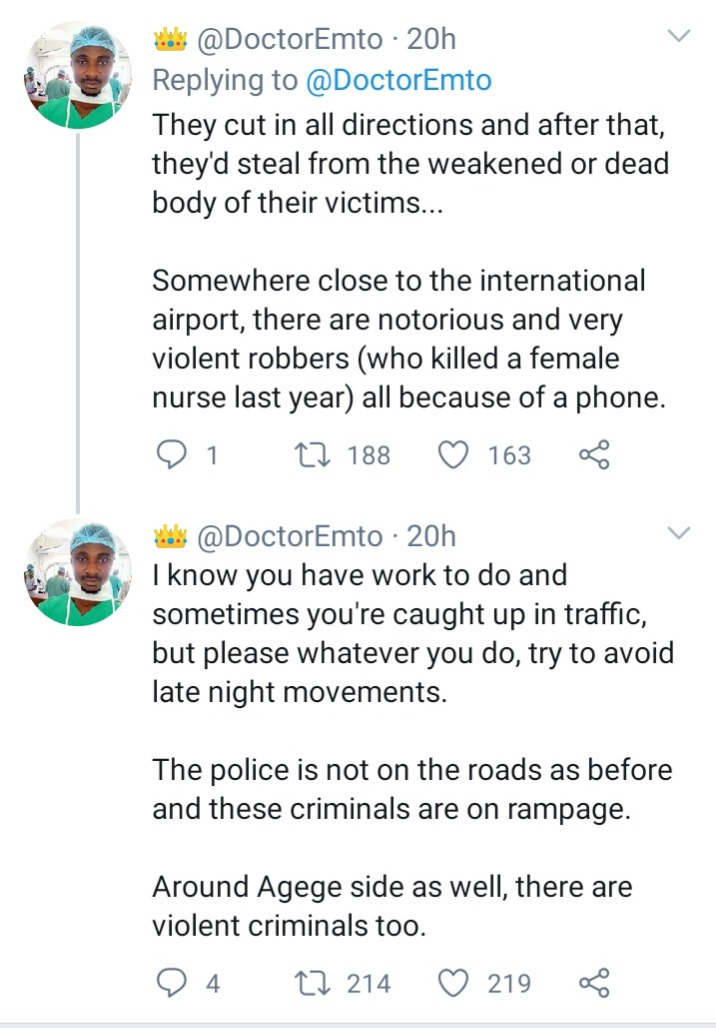 Many users have replied to these under the tweets and bring the validity of all the hideout listed by the doctor as they talked about some individuals who fell as victims. See more
Note: Read These reactions very well to get more information from people experiences.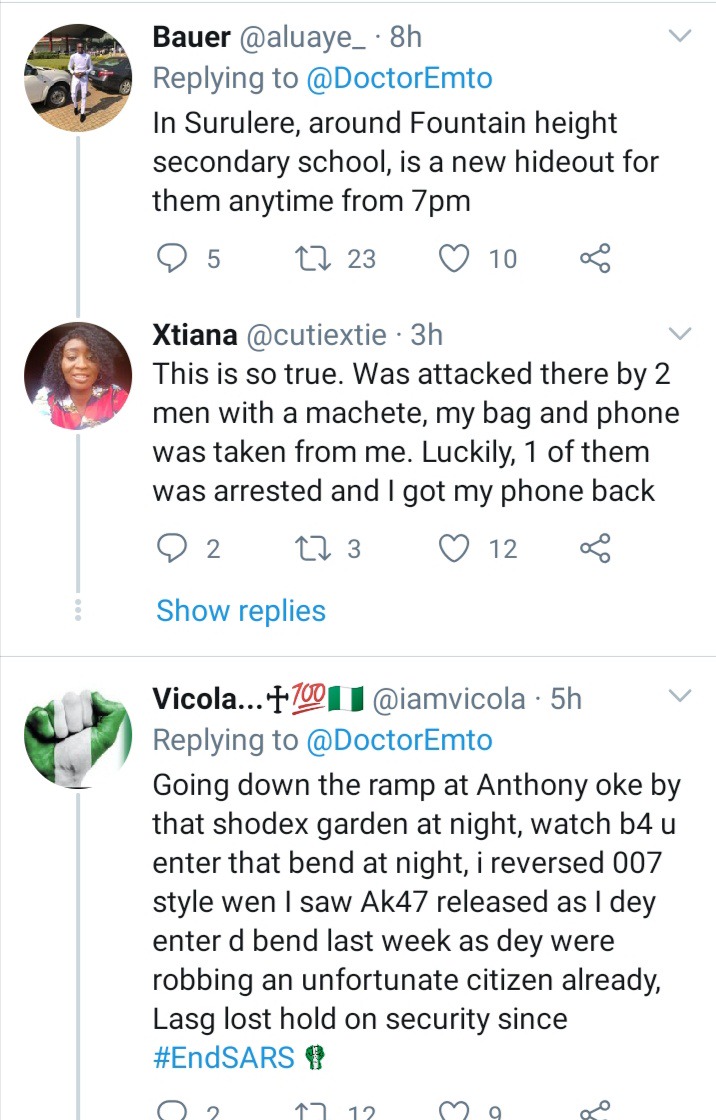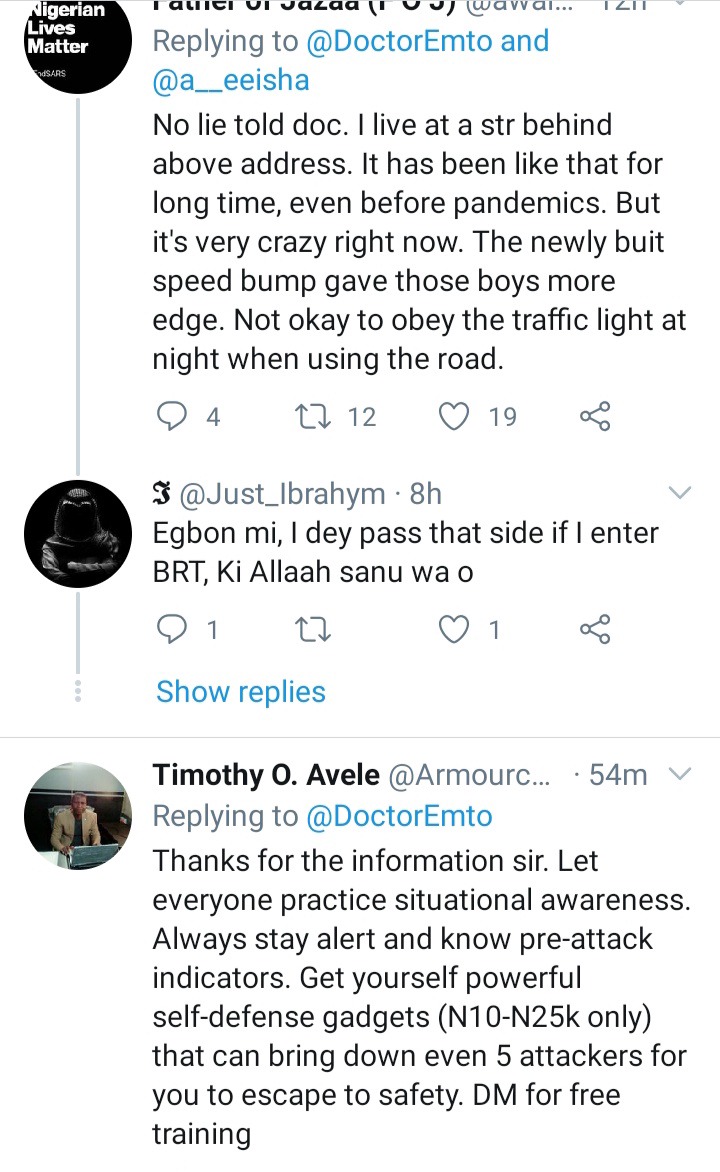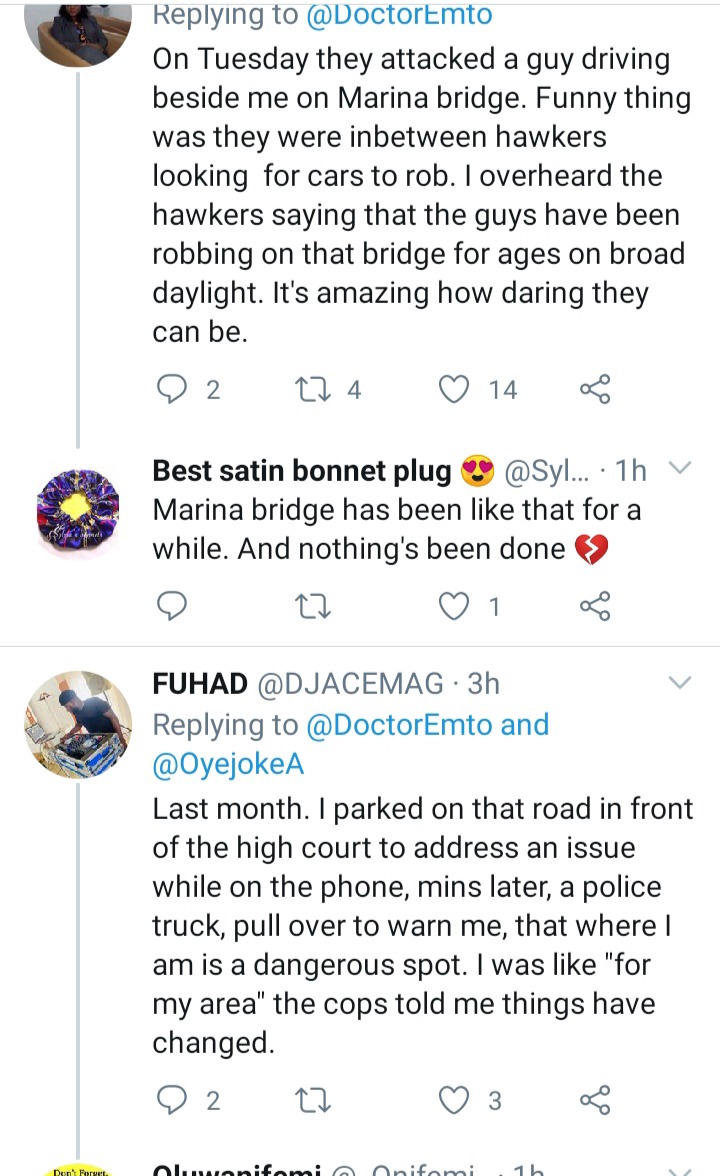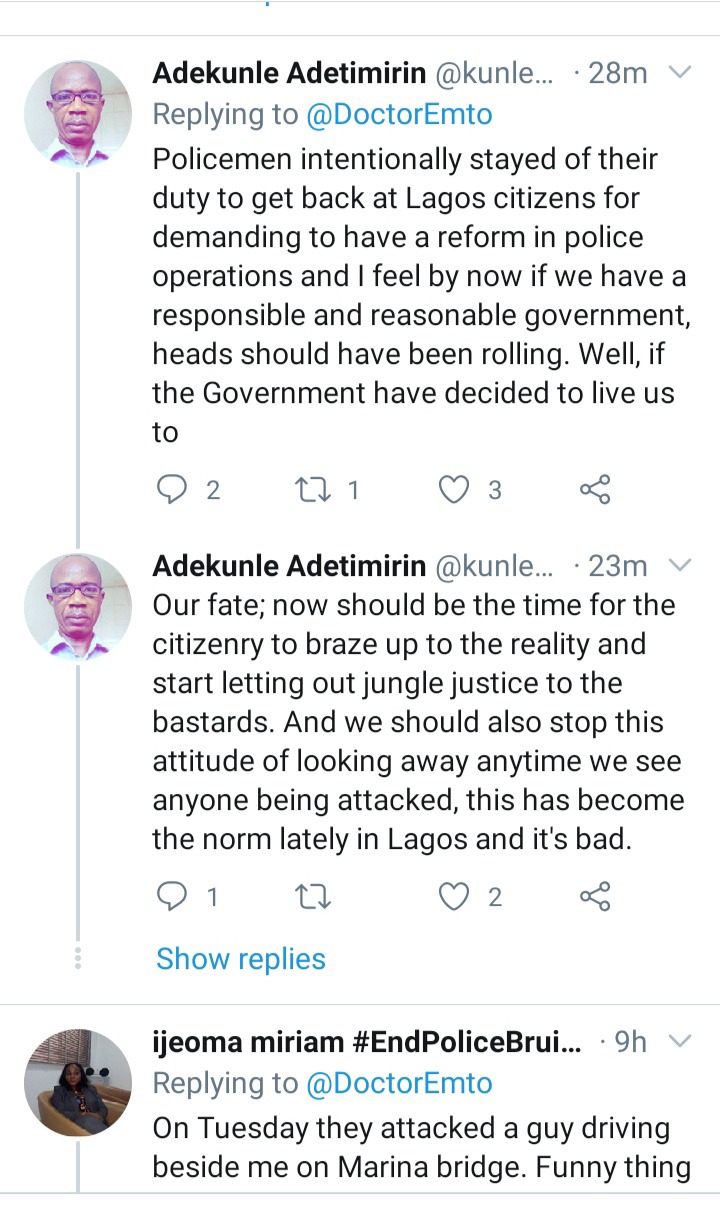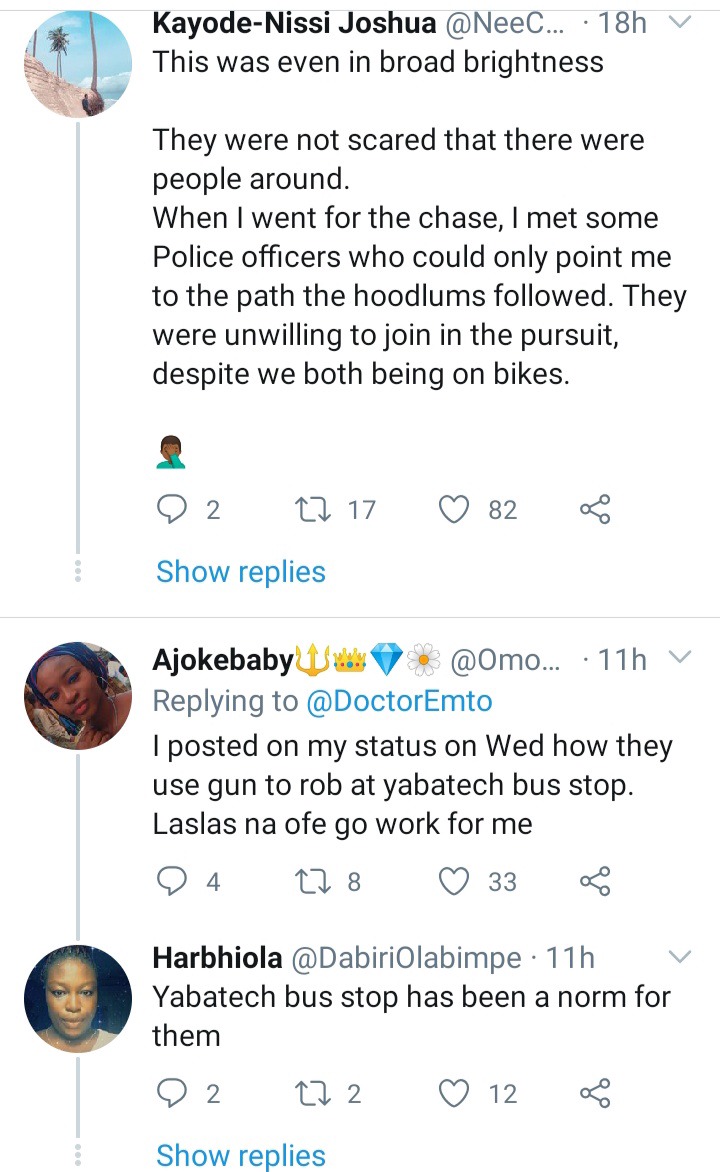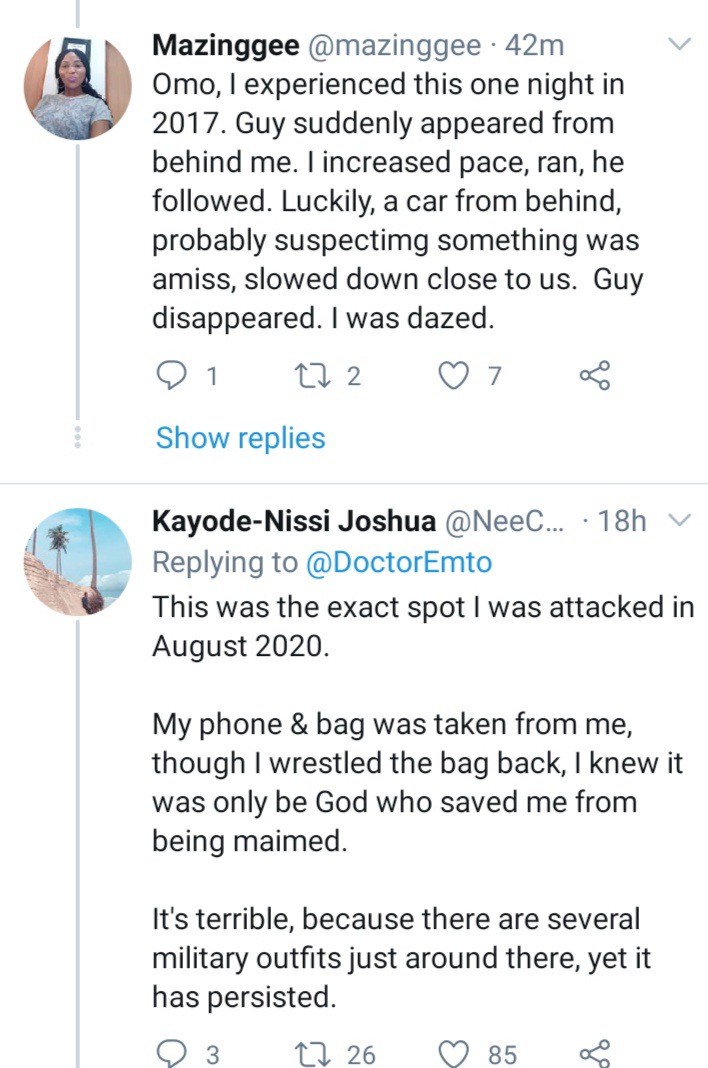 Source:https://twitter.com/DoctorEmto/status/1357630004432146432?s=19
Content created and supplied by: Ameboibadanblog (via Opera News )