Source: Twitter
A Nigerian man by twitter name, Sango Olukoso has taken to his twitter page to lament over extortion, torture and kidnap against a Nigerian Navy officer who he referred to as @GreenHeadSailor in his viral post as he Allegedly said:
So guys this is what has been going around me for sometime na. . .
I have been keeping quiet and now
@NigerianNavy an officer of yours is extorting me after kidnapping me from my home and tortured me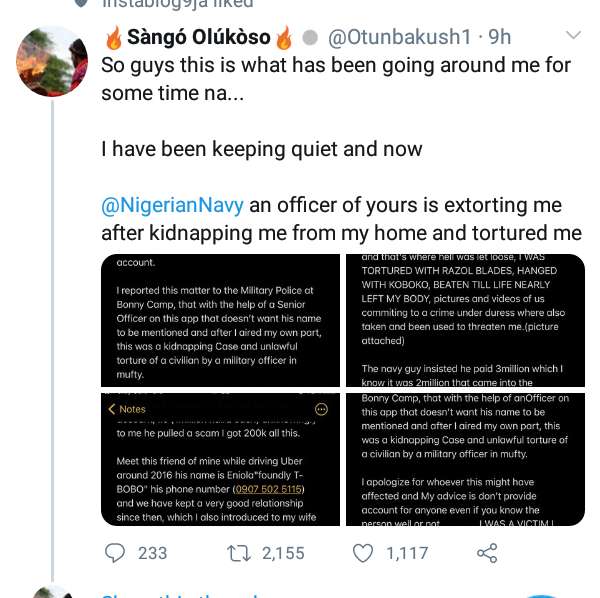 He went further to share screenshots of how it all started between him and a navy officer. See screenshots below: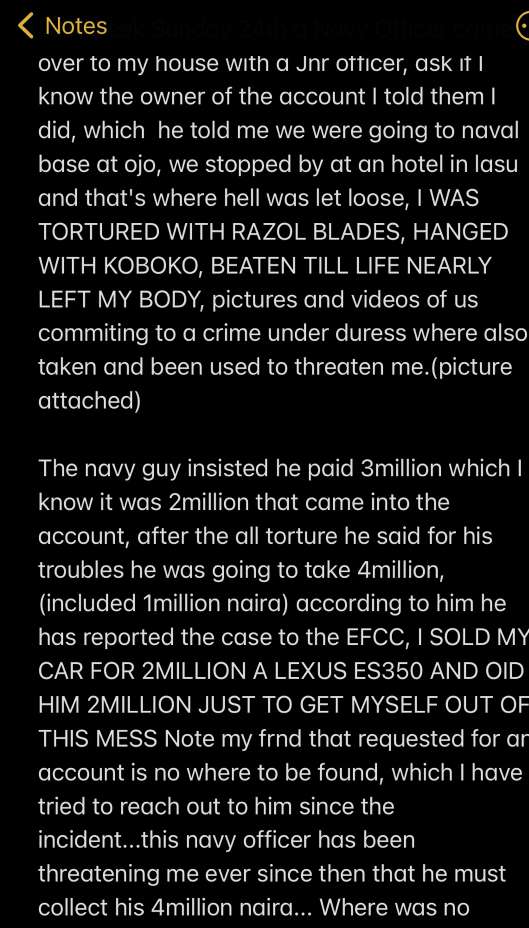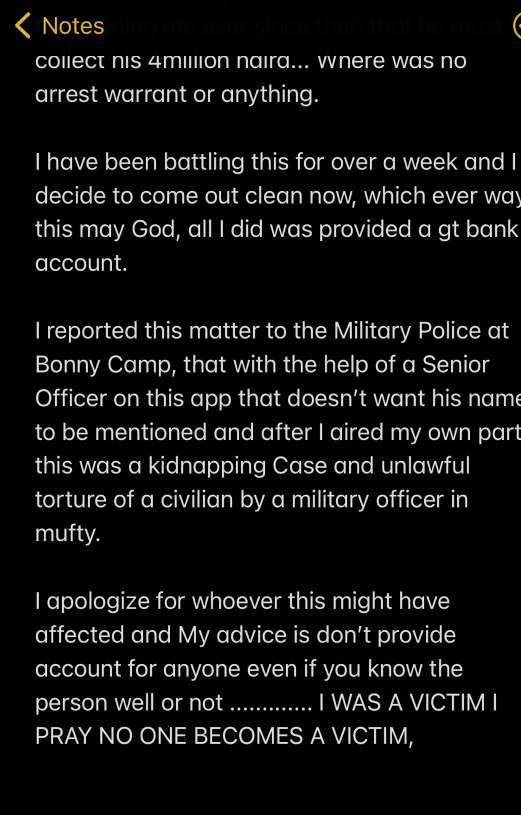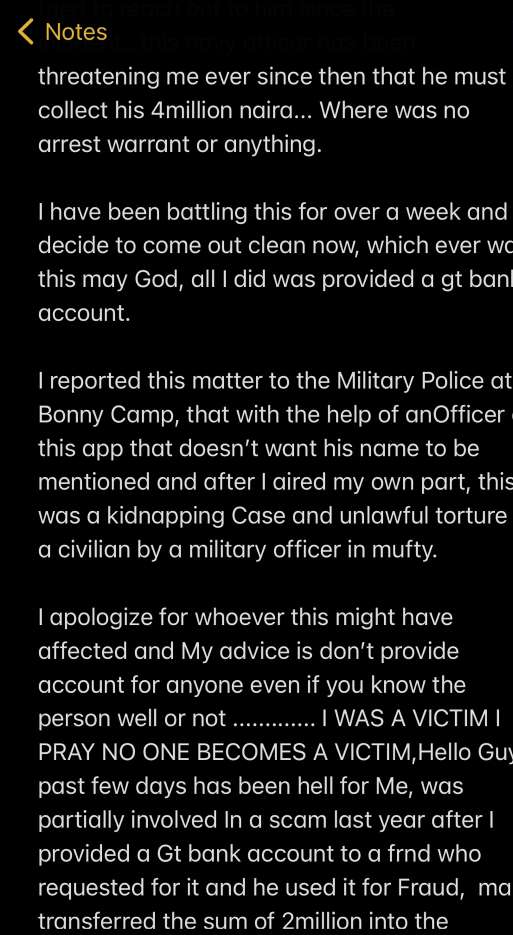 He further called on all other news agencies and Nigerian Navy pleading with them to please look into his matter. He also backed up his post with self claimed pictures of identity of the officer whom he allegedly said Extorted, kidnapped and tortured him.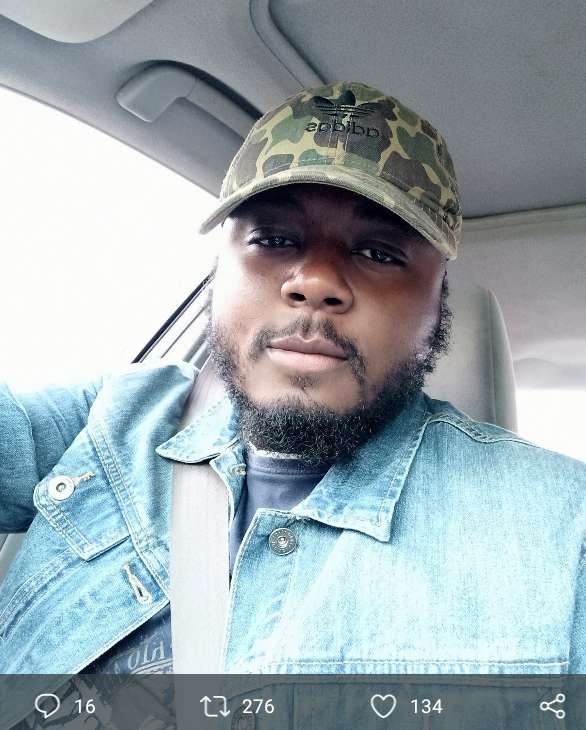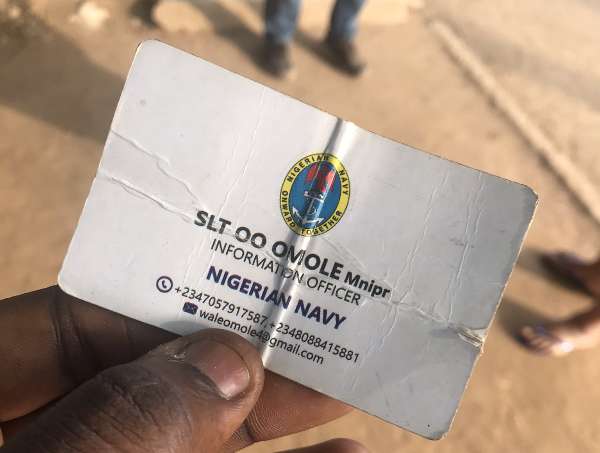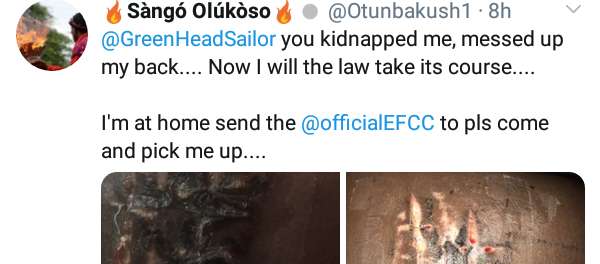 Lesson: Though we may have at one point or the other one mistake or the other but personally, I feel there are mistakes that are still avoidable like someone demanding for my account number for a business. Here is the truth, if am not involved or aware of the business, I can never give you my account number no matter who or what you represent in my life. I think people should learn that certain things should be private to us. If you don' t have an account number, go to bank and get one and if yours is not functioning, Get another. We should learn from the mistake the man made which according to him is threatening his life and peace.
Secondly, a claimed officer taking him to where he has not gone before and he kept quiet and was relaxed! We should learn to always inform people of our whereabouts when such things happen or whenever strangers come into our homes claiming they are one of the men in uniform.
See Reactions of others here: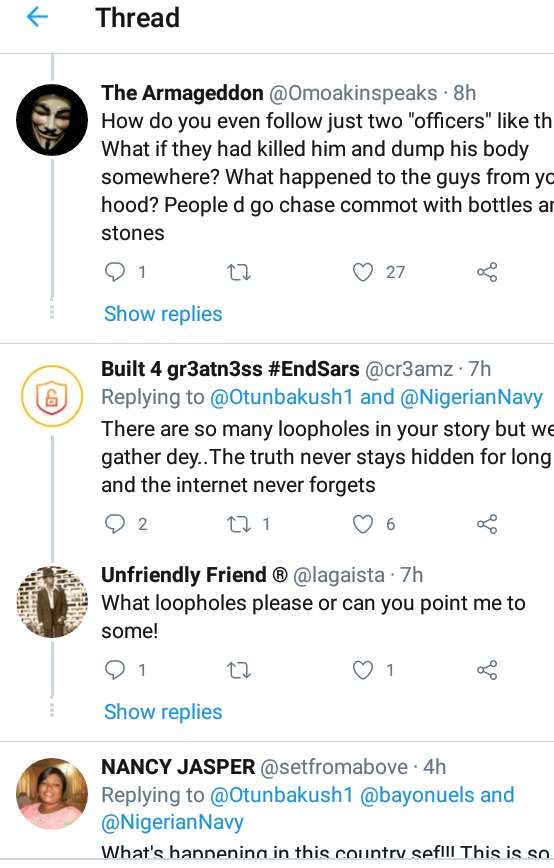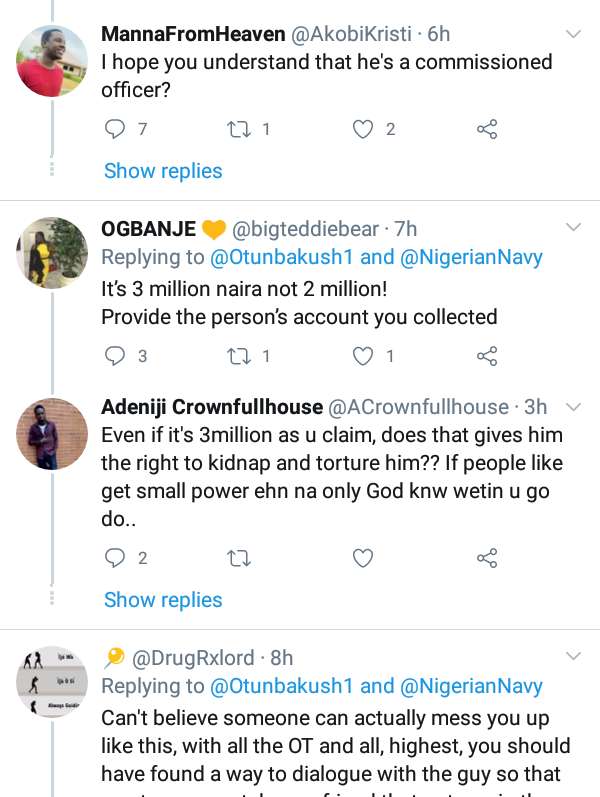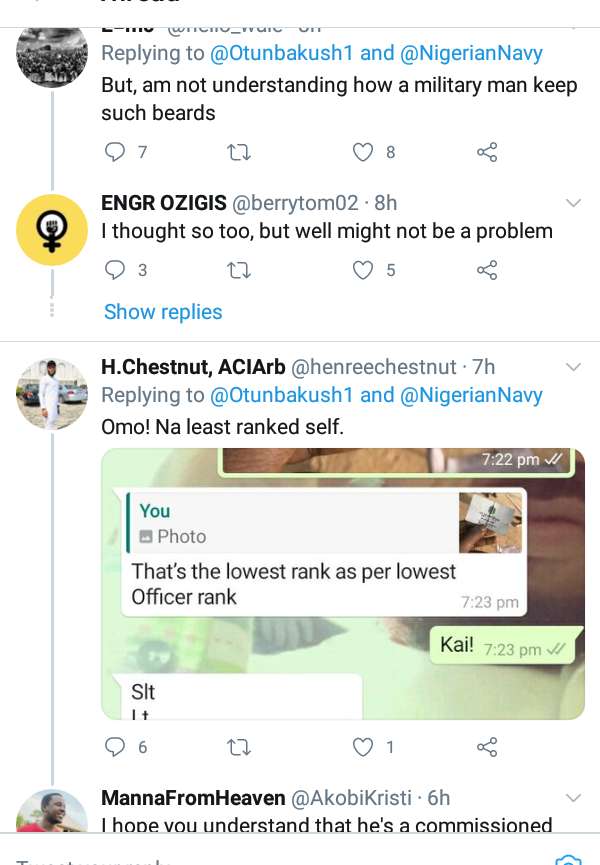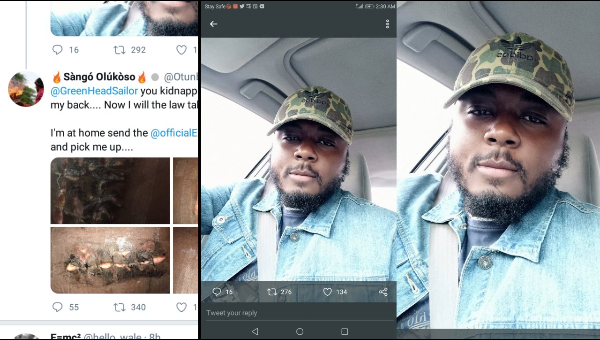 What's your opinion on this?
Content created and supplied by: HouseofTiara247 (via Opera News )