It's quite unfortunate that there are many cases of deaths relating to domestic violence that can be settled peacefully without any fatality.
According to recent reports, a 28 years old police Constable murdered her 5 months old baby and her 33 years old husband. It was said that it all started when her husband came home with a female visitor who's a friend. After spending some time with her, they went out in a car leaving the bag of the visitor behind. 
They later came back to get some items from the bag. The visitor went inside to get the items while the husband stayed in the car to wait for her. He had no idea that his wife who was off duty at that time was around with their 5 months old baby.
The wife who was already furious pointed her gun at the lady and told her to sit in a chair. The husband got worried about what could be delaying his visitor so he went inside to check on her.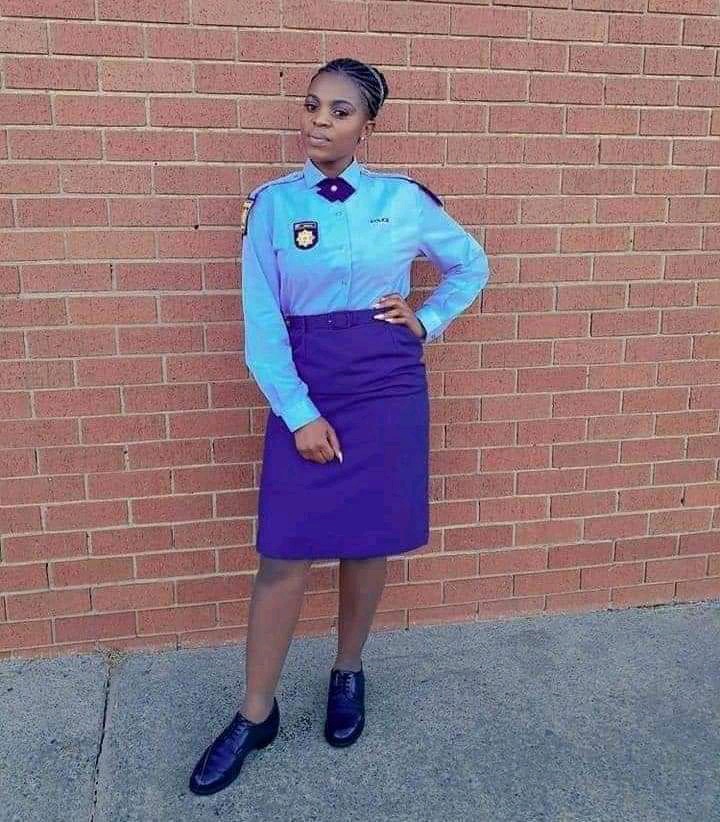 The police officer who killed her husband and her child
The angry wife pointed the gun at her husband and that was how the struggle started. She shot her husband, shot her baby, and killed herself.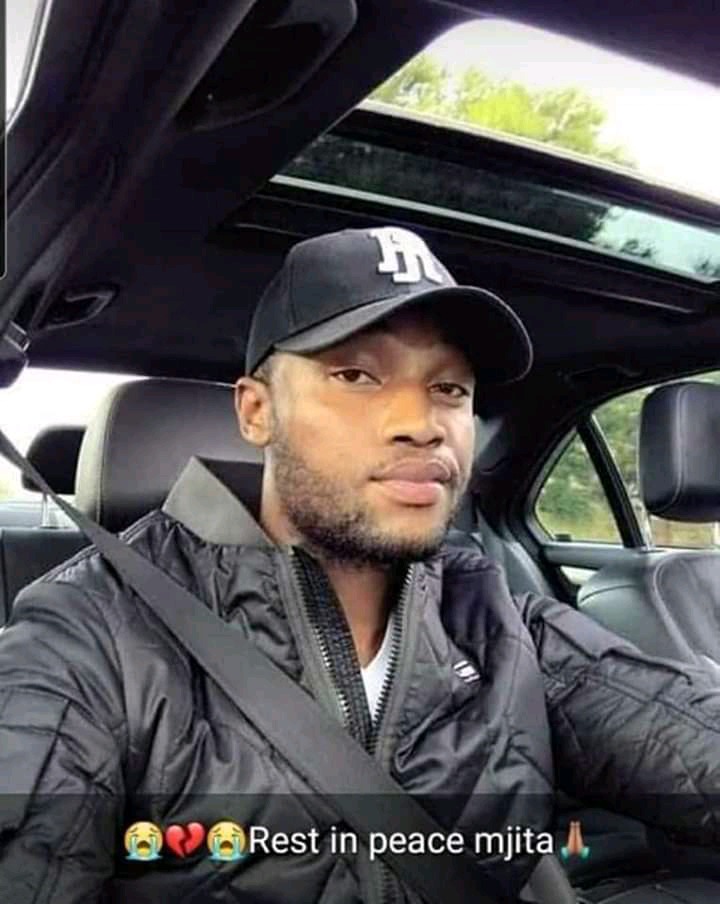 The husband who was murdered by her wife
The lady luckily escaped unharmed and she reported it to the authorities. The police officer was confirmed dead at the scene, the husband and her little daughter were rushed to a clinic. Sadly, the husband died upon arrival and the baby later succumbed to her injuries.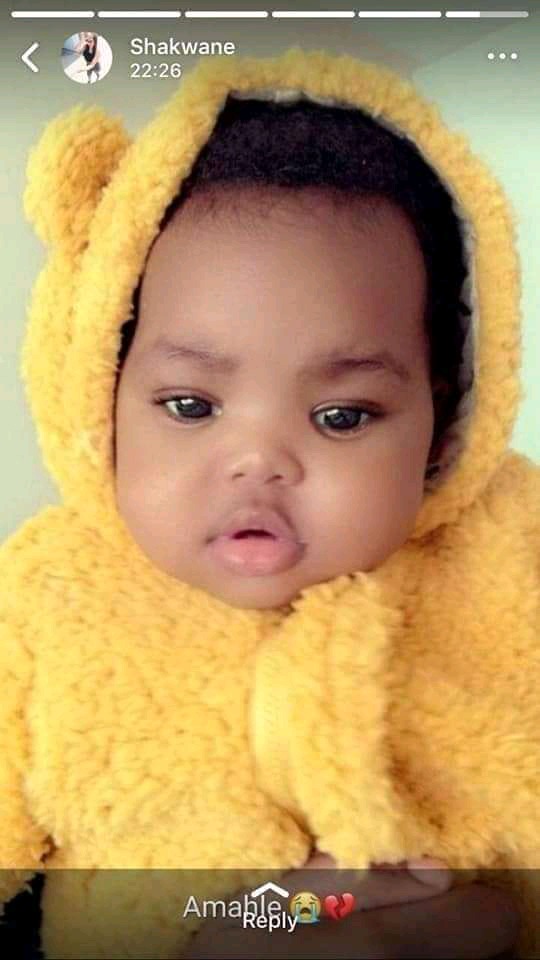 The innocent baby that was killed
This has got people reacting as it was shared by Blessings Ramoba on Facebook, people gave their opinion on the issue.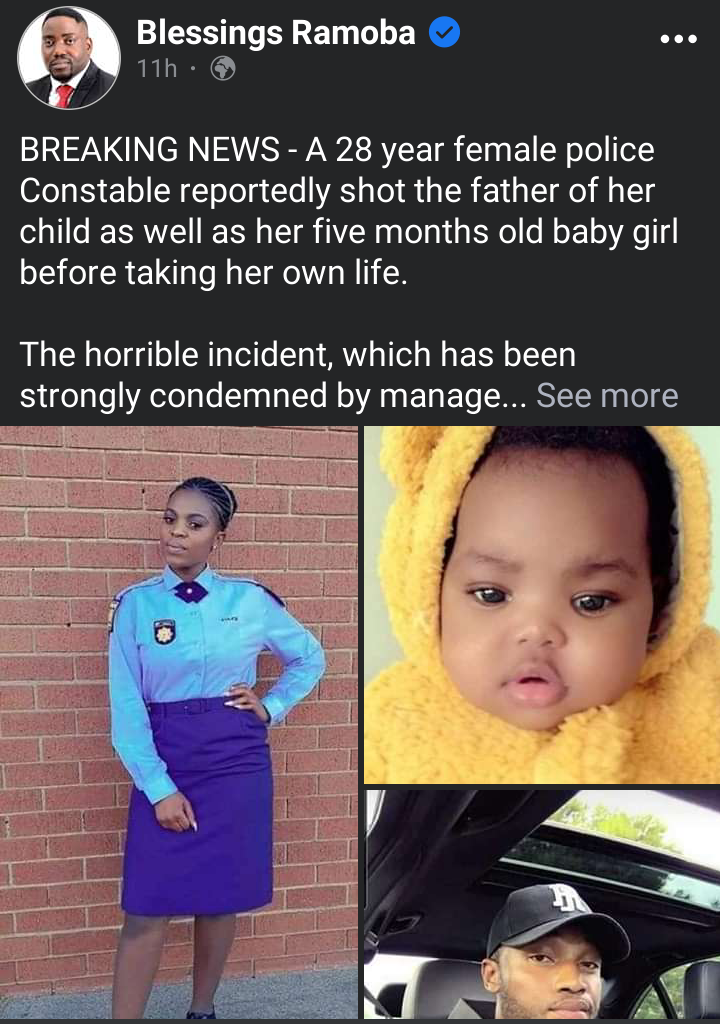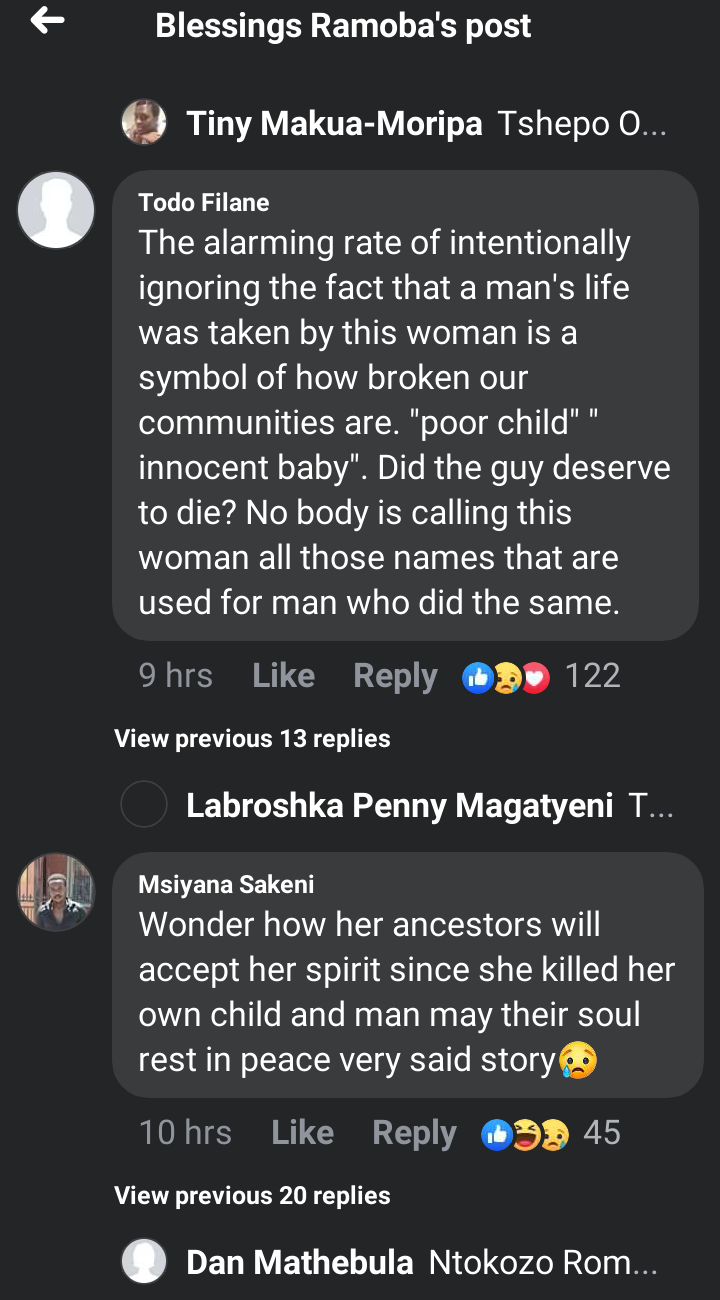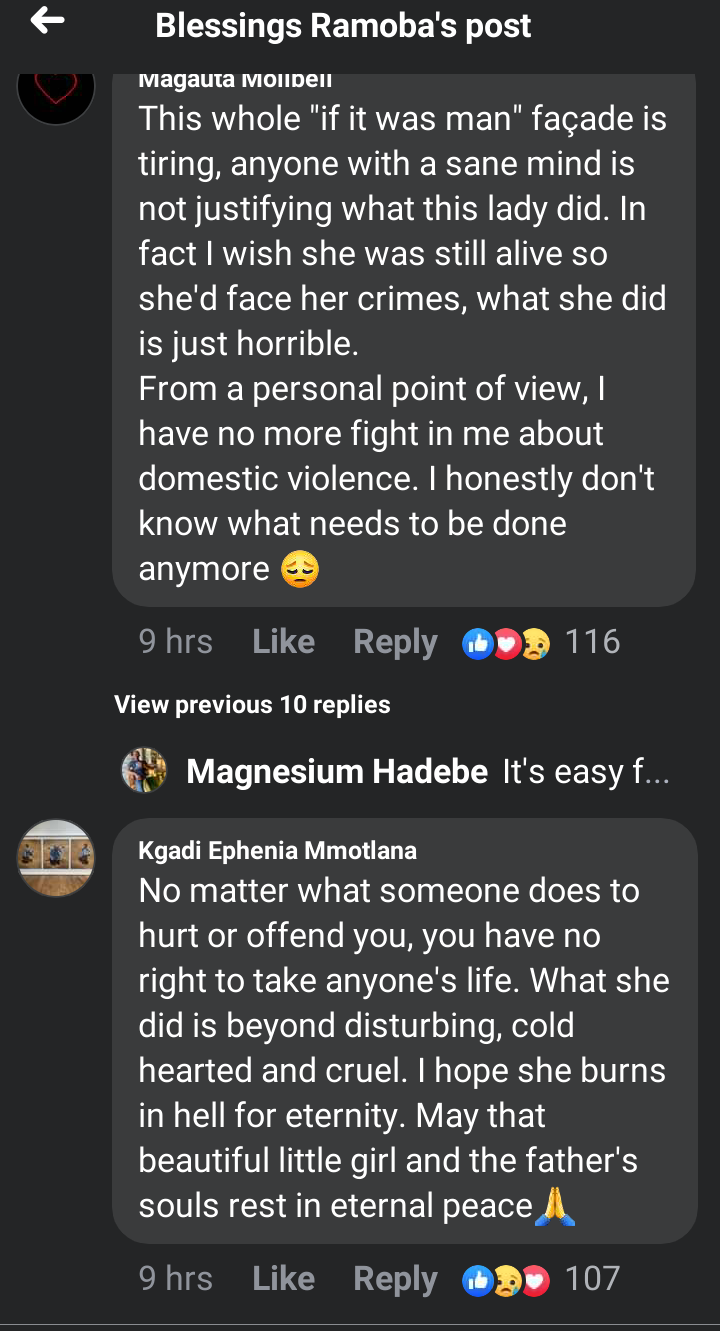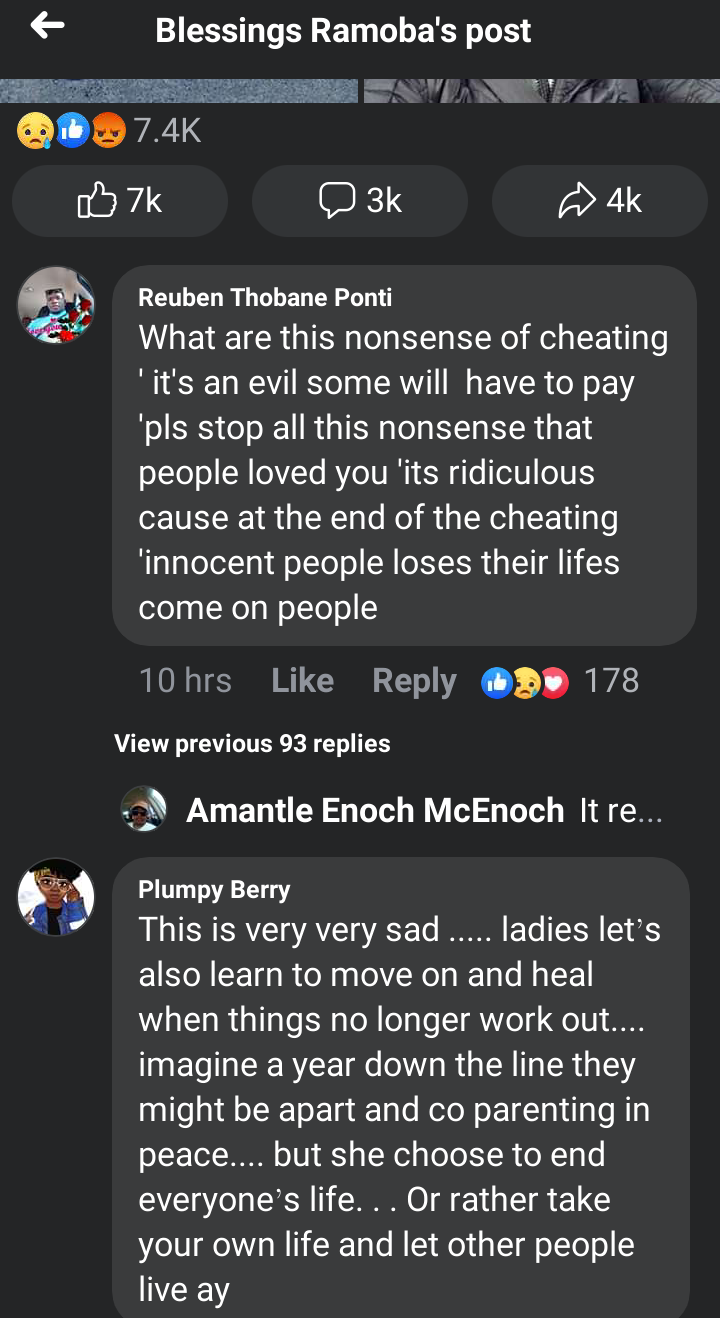 Reactions on Facebook
This tragic incident occurred on the 13th of February, the day before Valentine's day celebration. May their gentle soul rest in peace.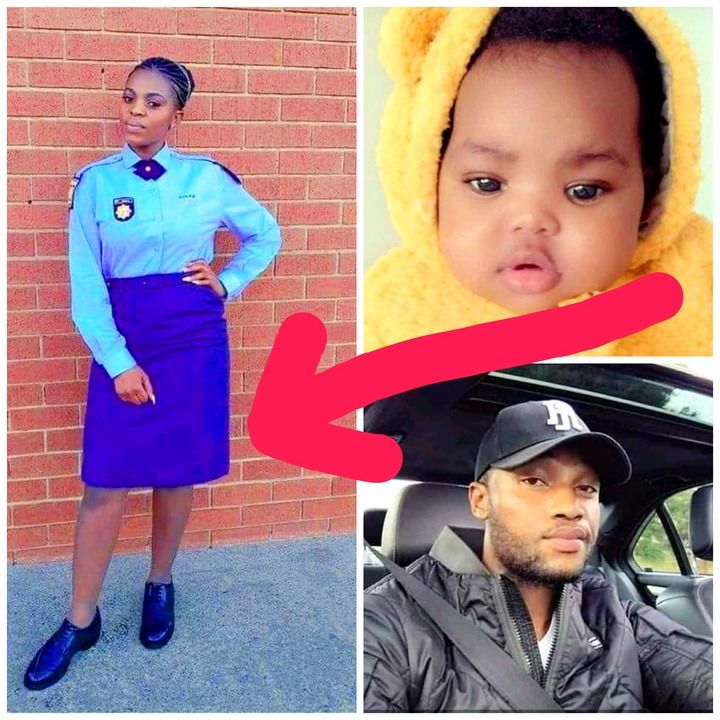 What are your thoughts on this? Feel free to leave a like or a share.
Content created and supplied by: Divineword (via Opera News )